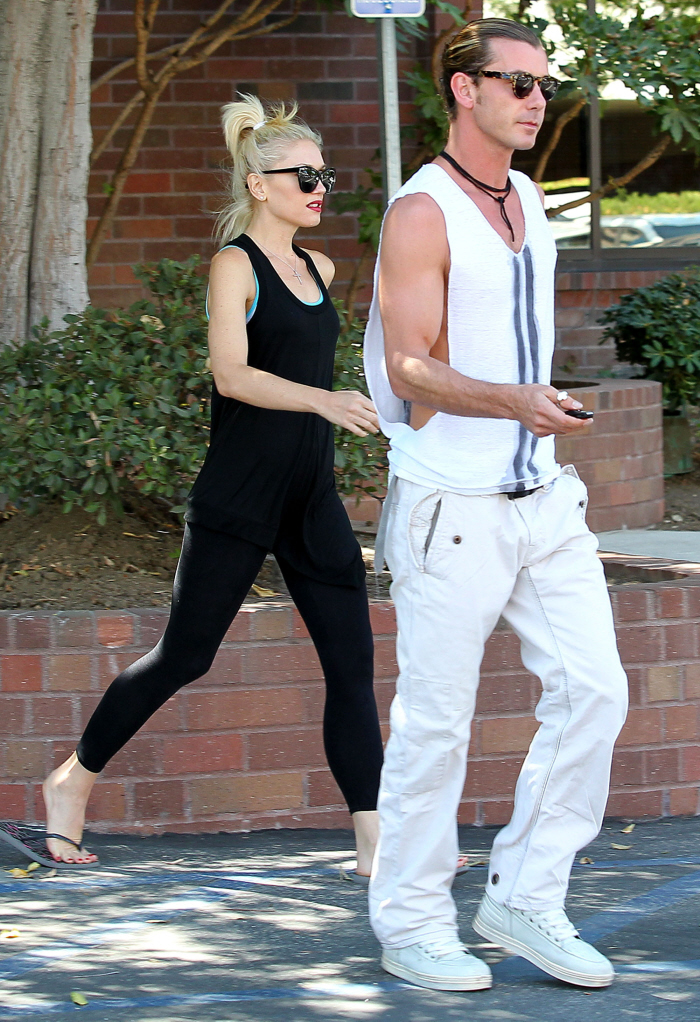 My opinion: Despite the fact that Gwen Stefani consistently works the media to her advantage, she somehow manages to avoid looking like a famewhore, or that she's manipulating public opinion in her favor. I have no idea how she manages to avoid those labels – "famewhore" or "media manipulator" – but I get the feeling that the general public opinion of Gwen is "I like her. She's not my favorite celebrity but I like her." So, she moves throughout the industry very effectively. Whenever there are weird or bad rumors about her marriage, she and Gavin Rossdale step out with their kids, and all the tabloids get are lots and lots of happy-family images. Gwen never complains about the spotlight and she never trashes anyone publicly. She's never really talked in depth about all of the rumors about her marriage, and maybe she never will say anything beyond "we're fine" or "marriage is hard but you have to power through." So on that too, it's impossible to "tag" her for hypocrisy really. Maybe Gwen is truly the master of all manipulation – she makes it look so easy!
Anyway, why did I just go off on all of that? Oh, right. In Touch Weekly reports that Gwen and Gavin were seen leaving a couples therapy session, and that Gavin has been away from the family for extended periods of time. I suspect that this will be yet another report that Gwen "officially" ignores but in a few days, she and Gavin will be photographed with their kids looking like a perfectly happy family:
Another Hollywood marriage is in trouble. In Touch can exclusively reveal that on Oct. 8, a visibly upset Gwen Stefani, 43, left a couples therapy session in LA with husband Gavin Rossdale, 46.

"Over the past two years they've spent less and less time together," a source close to the couple tells the new issue of In Touch, on newsstands now.

Although the pair have denied they're splitting, the source reveals, "They used to be affectionate with each other and laugh a lot. That never happens anymore."

The couple's troubles stem from the Bush front man's busy tour schedule, which prevents Gavin from spending time with his wife and their sons, Kingston, 6, and Zuma, 4.

"There were months where he wouldn't even be at the house," says the source.
Yeah… I've got to defend them while at the same time acknowledging that I would totally believe that they could split up at some point. First, Gavin and Gwen are both rebooting their music careers, Gavin with Bush and Gwen with No Doubt. They're going to be apart more and more. It happens, and it happens a lot with touring artists. As for the couples therapy… if they are going, it's not necessarily a sign of something awful. Robert Downey Jr. and Susan go to couples therapy all the time, and I consider them one of the strongest couples in Hollywood.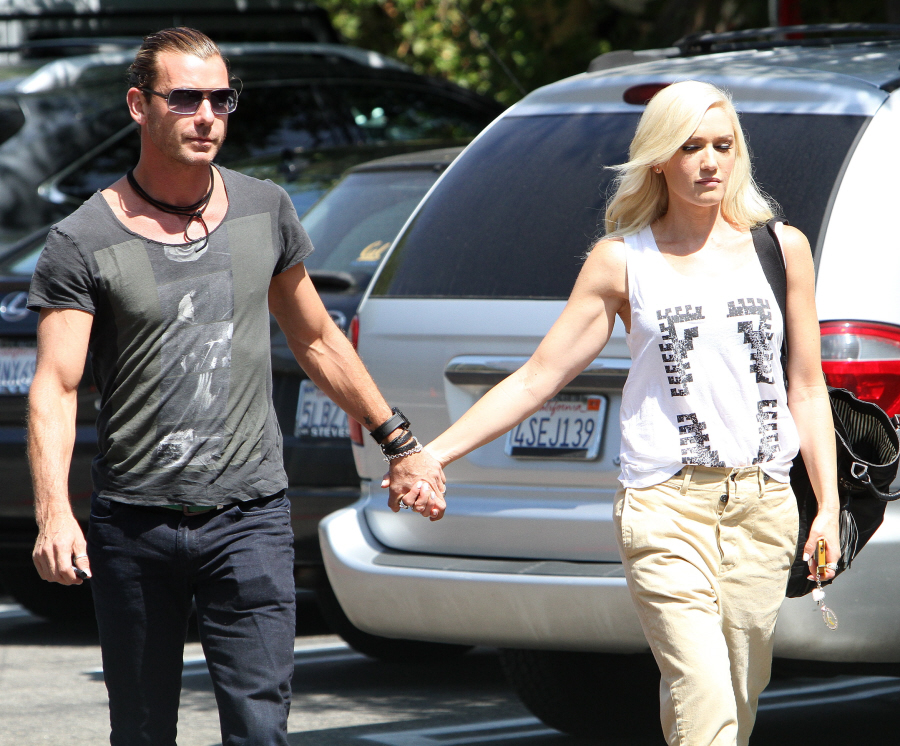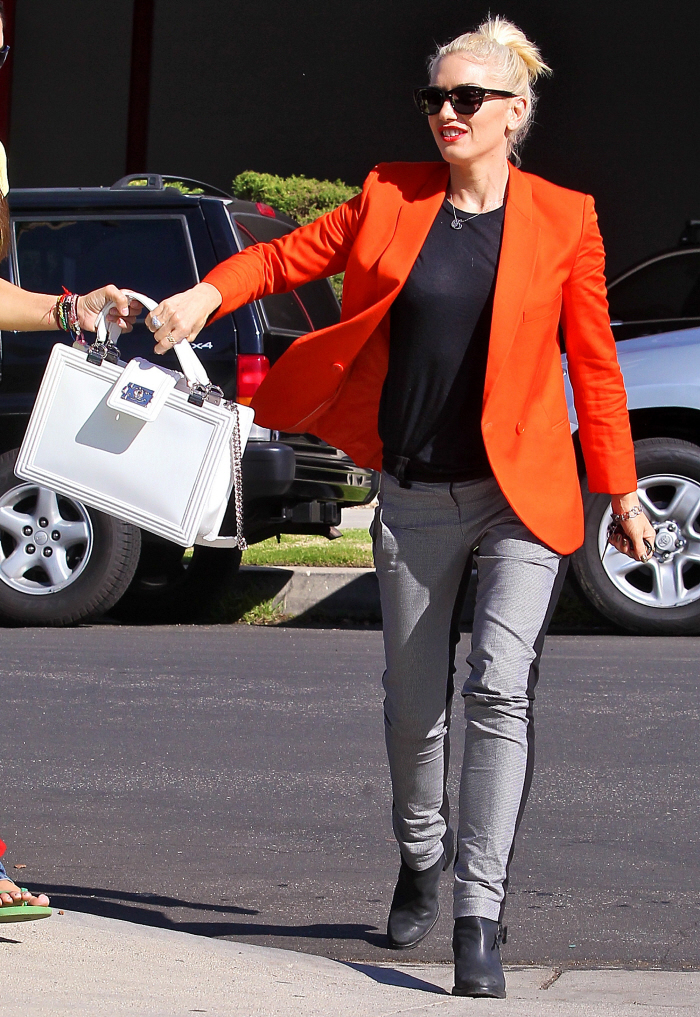 Photos courtesy of WENN, Fame/Flynet.