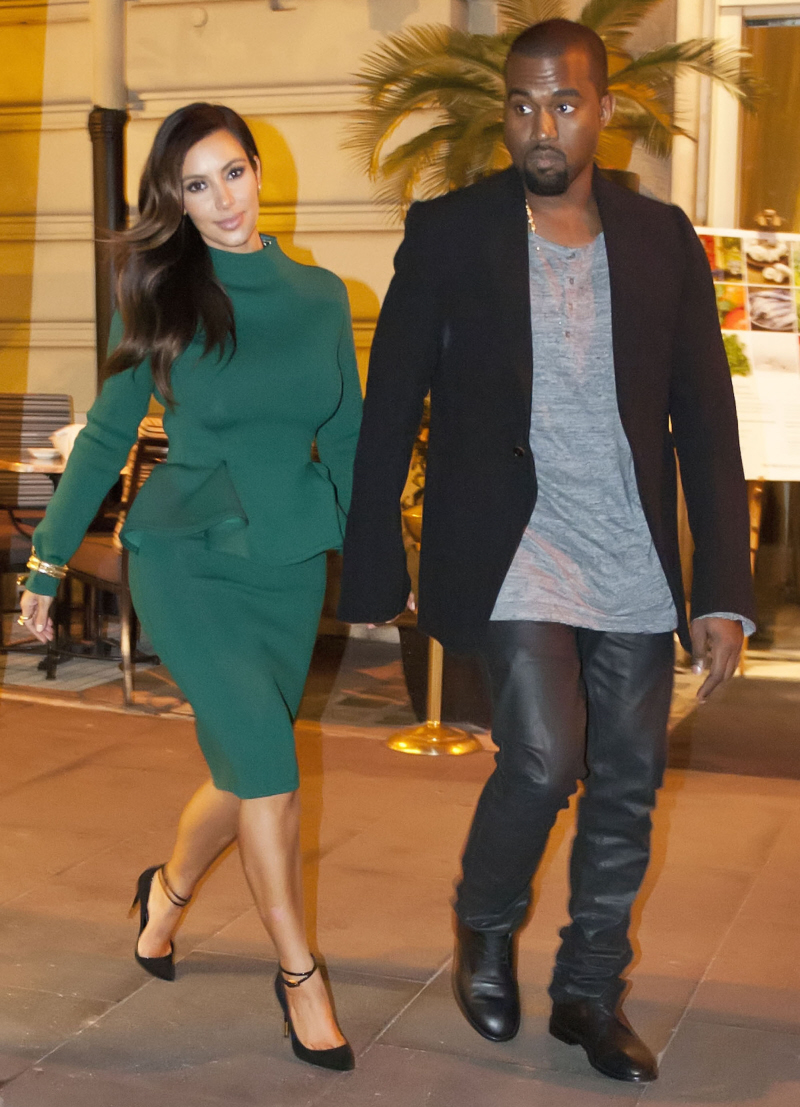 These are some new photos of Kim Kardashian and Kanye West in Rome. Yes, he took her to Rome. He wouldn't take her to Paris for Fashion Week, but he'll take that ass to Rome. You know who else is in Rome right now? Ben Affleck. You know who else is in Italy right now? Justin Timberlake and Jessica Biel… their wedding is going down at some point, maybe today, maybe tomorrow. I wonder if Ben Affleck is going to the wedding? Jennifer Garner and Jessica Biel are tight. And Ben and JT just worked together. So maybe. But did JT invite Kanye and Kim? That would actually be kind of epic. Kanye and JT know each other, and they've done shows together, and Kanye once called Justin his "biggest inspiration and biggest competitor."
Of course, there's another possibility – Kanye might have taken Kim to Rome for her birthday! She turns 32 years old on Sunday. Do you think Kim would agree to go to Kanye's friend's wedding on her birthday weekend? Hm. Maybe they could do both? Go to the wedding AND have a big birthday bash in Rome. Maybe Kim's birthday present will be something with a diamond? Keep in mind, she's still married to Kris Humphries. But I would love it if Kanye put a diamond on that ass (that sounds surprisingly awesome!).
Can I just have a word about Kim's dress? It's awful. She actually has lost some weight recently, so I have no idea why she would wear this thick-material'd, peplum'd monstrosity. It's incredibly unflattering.
Also: the paparazzi caught Kanye and Kim sharing a kiss… you can see that photo here. We have access to a photo of Kanye just about to kiss her… it's the same thing. I don't really get why this is breaking news…? They've been dating for, like, nine months or something. Of course they kiss. Why is it news?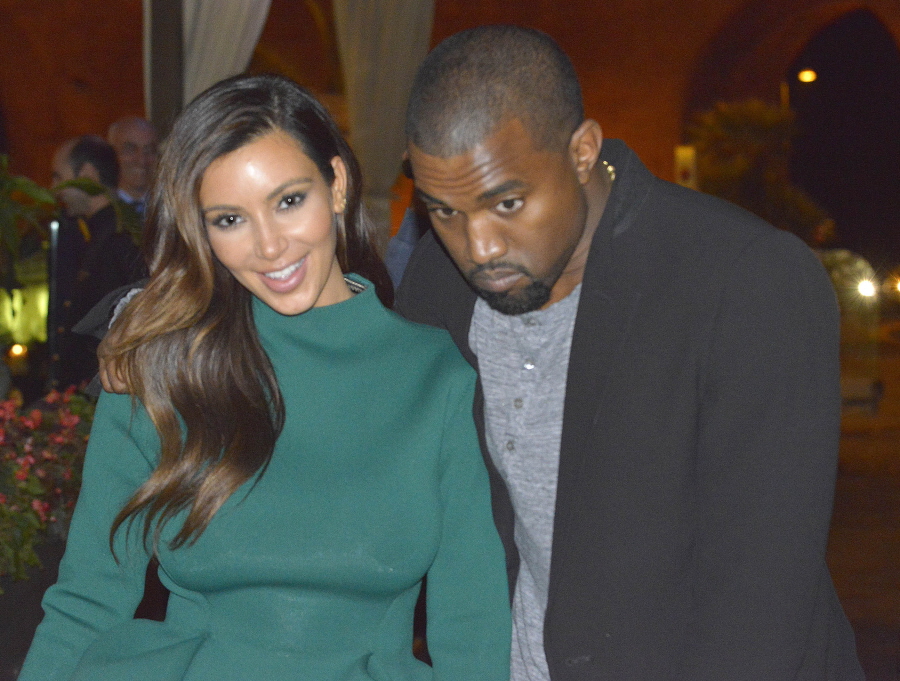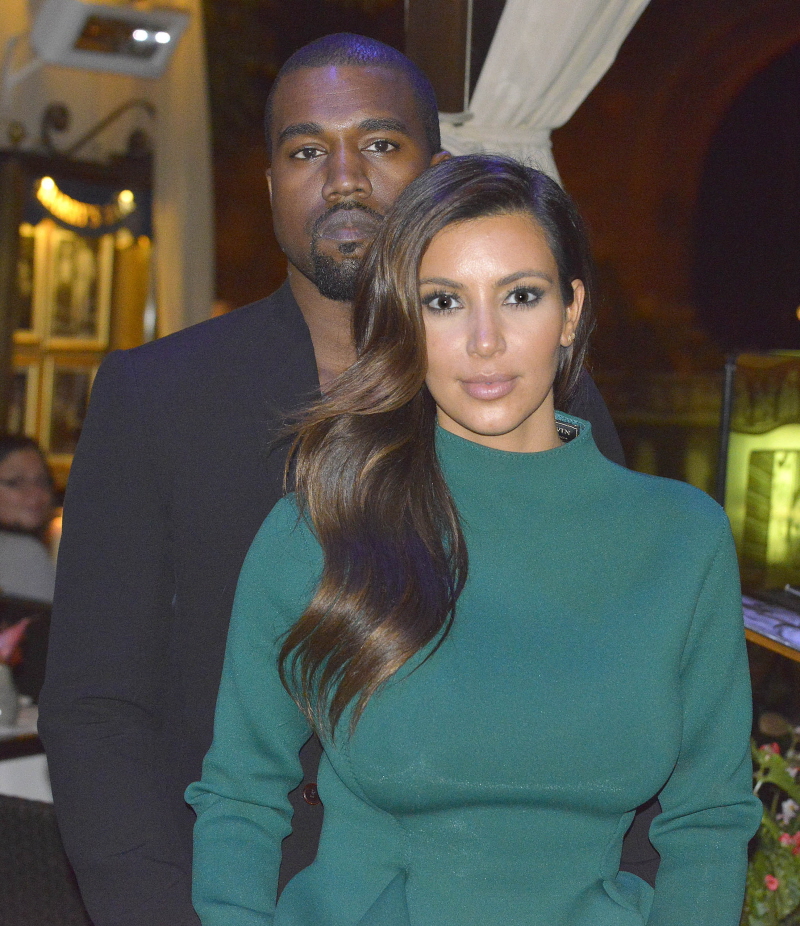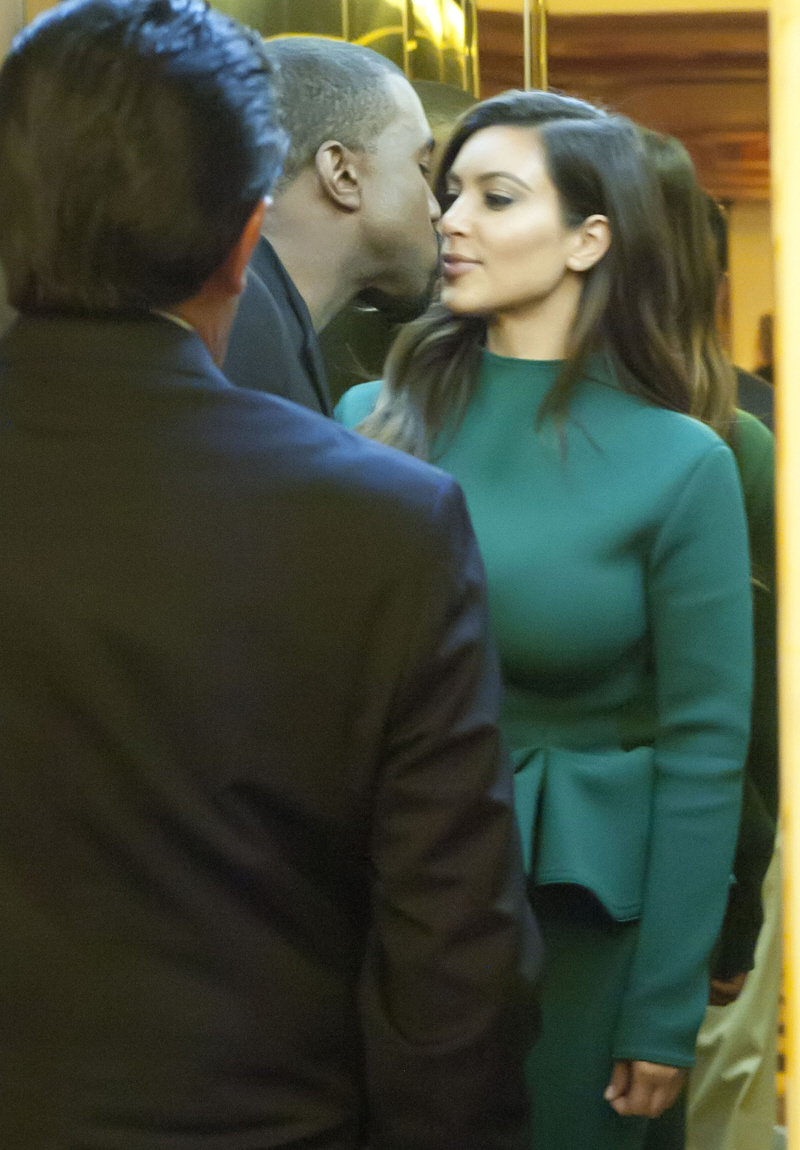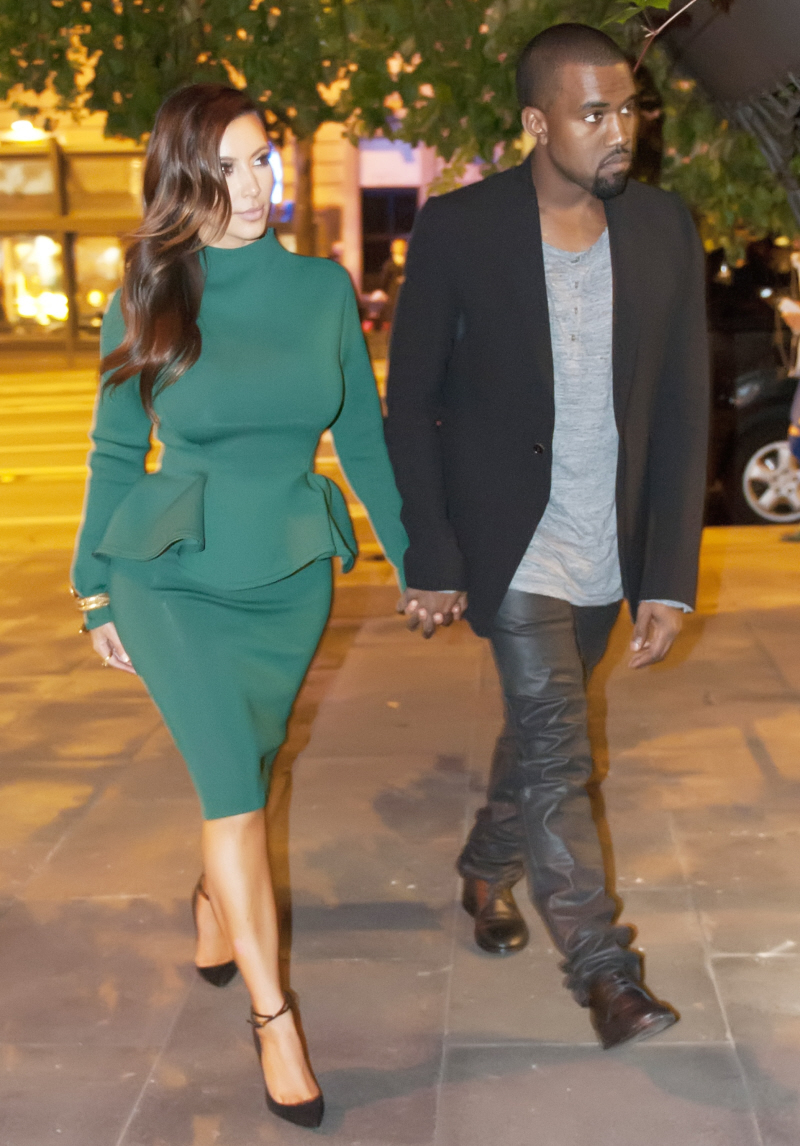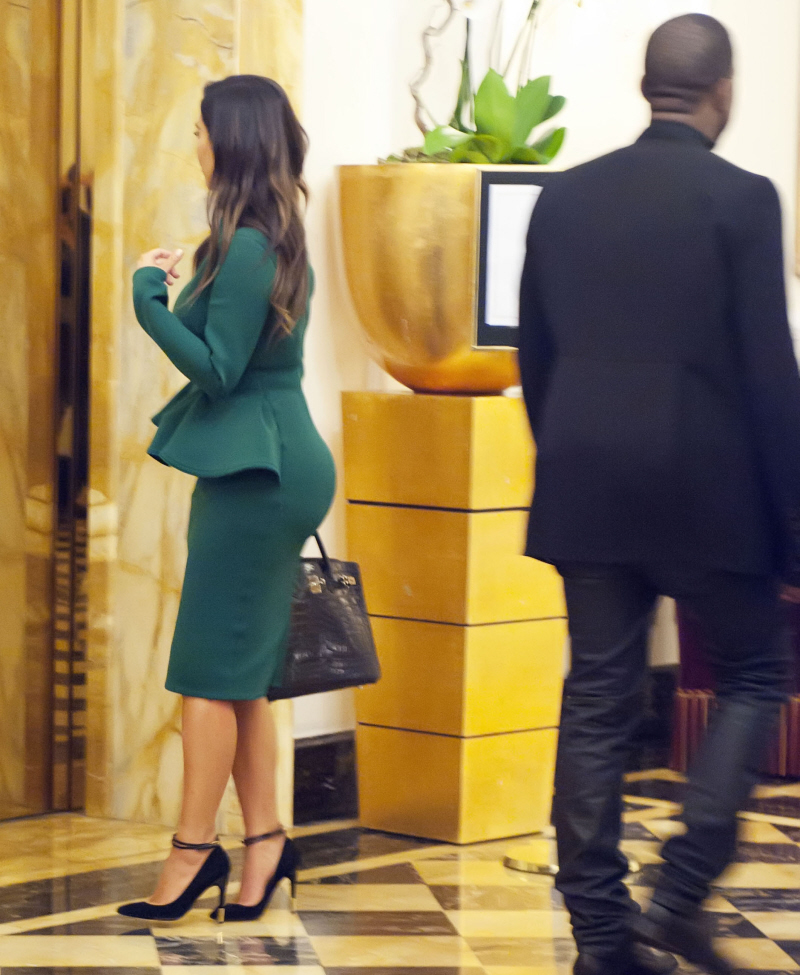 Photos courtesy of WENN, Fame/Flynet.