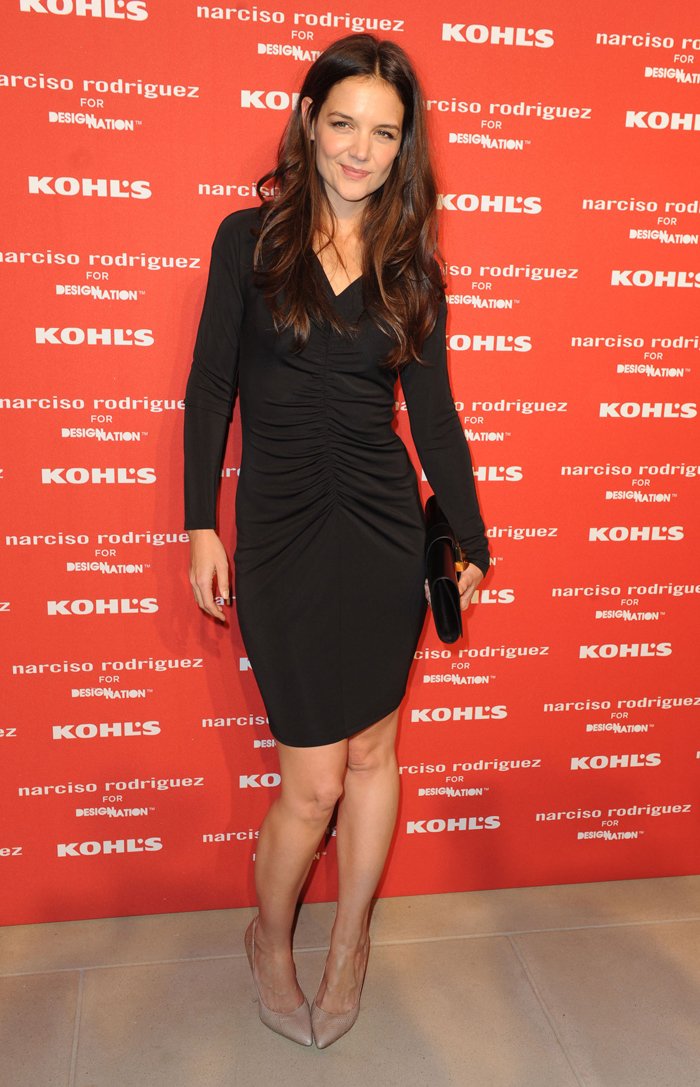 Katie Holmes attended the Narciso Rodriguez for Kohl's launch in New York City last night, and she looks fantastic. This little black, ruched dress fits her figure perfectly and highlights her lovely, post-Tom waistline. Katie and Suri are doing well in the big city, and Katie always does the daily school run to Suri's new school, which is located very close to their Chelsea apartment. Still no sign of Tom after more than ten weeks of absence, but whatever.
As for this look, Katie not only looks good in the dress did very well in the makeup and hair department as well. Those long, loose curls lend her a very youthful appearance, which is also aided by that dewy complexion once again.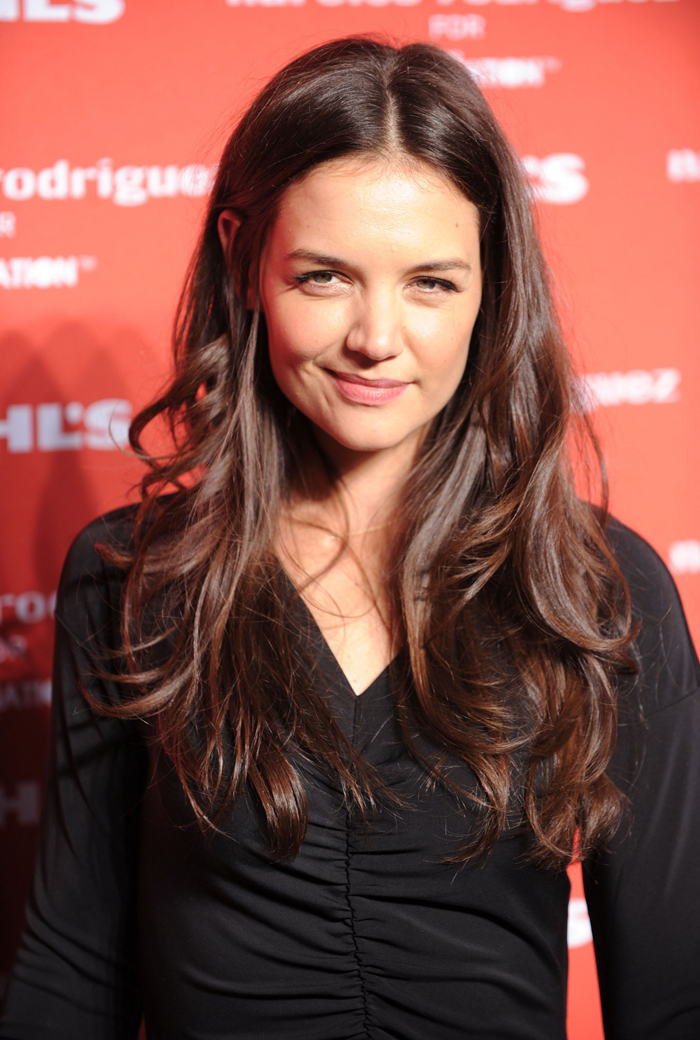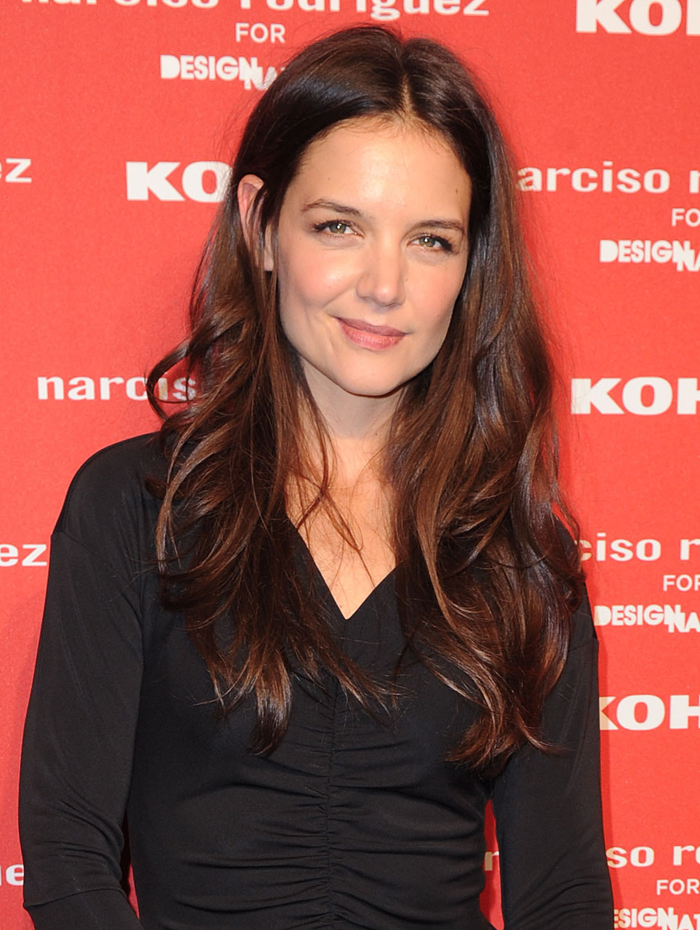 Here's Katie posing with Narciso Rodriguez himself. Now there's a man who owns his height with no lifts required! Katie should get on that.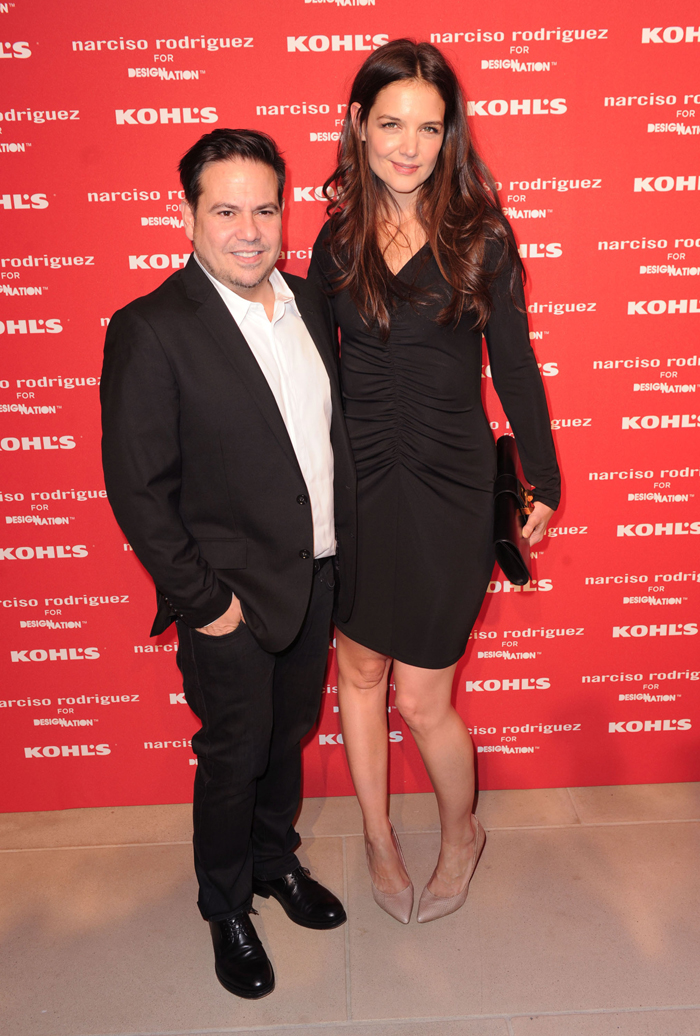 Emma Roberts and Julianna Margulies were also at the event, and it looks like they drew the short end of the stick with these color-blocked dresses. To make matters somewhat worse, Julianne got stuck with a black and white "illusion" dress. Oh how I wish Stella McCartney had never started that trend.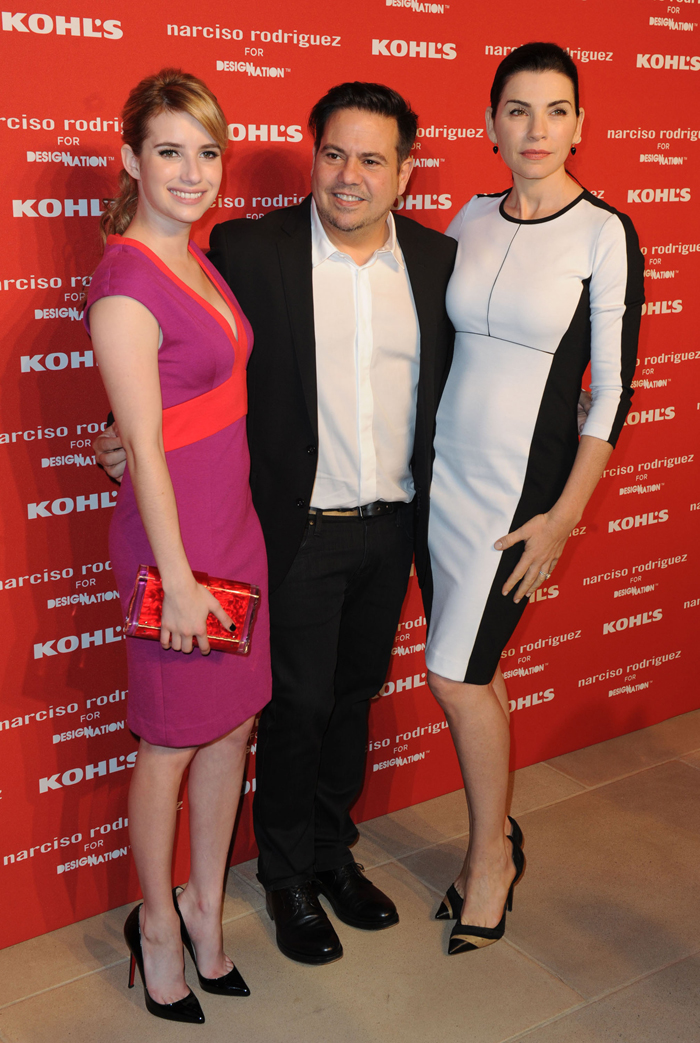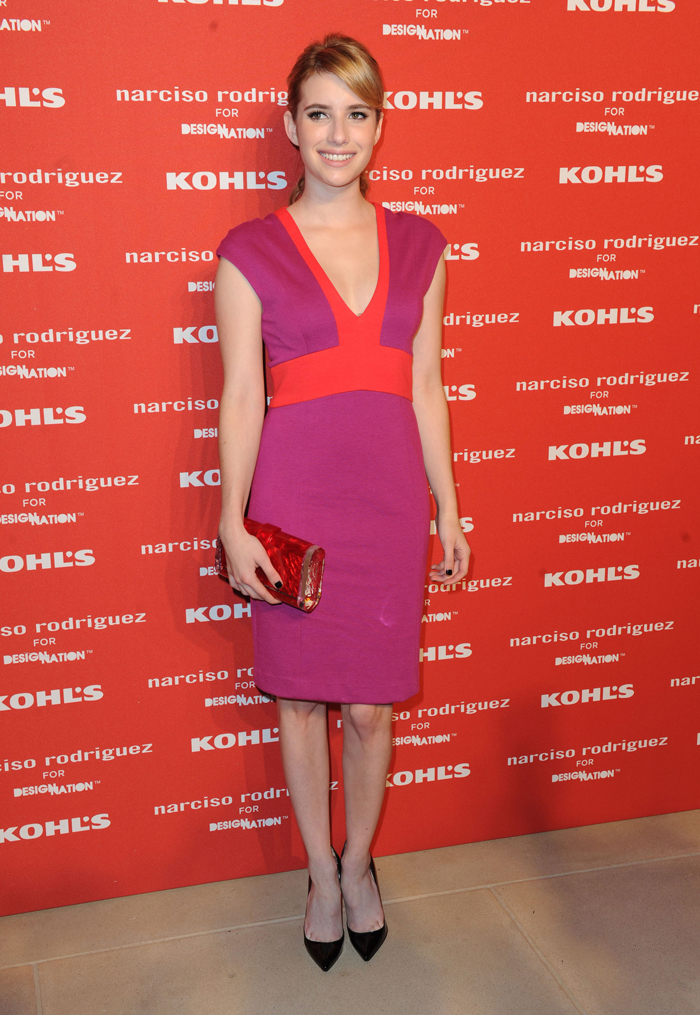 Photos courtesy of Fame/Flynet