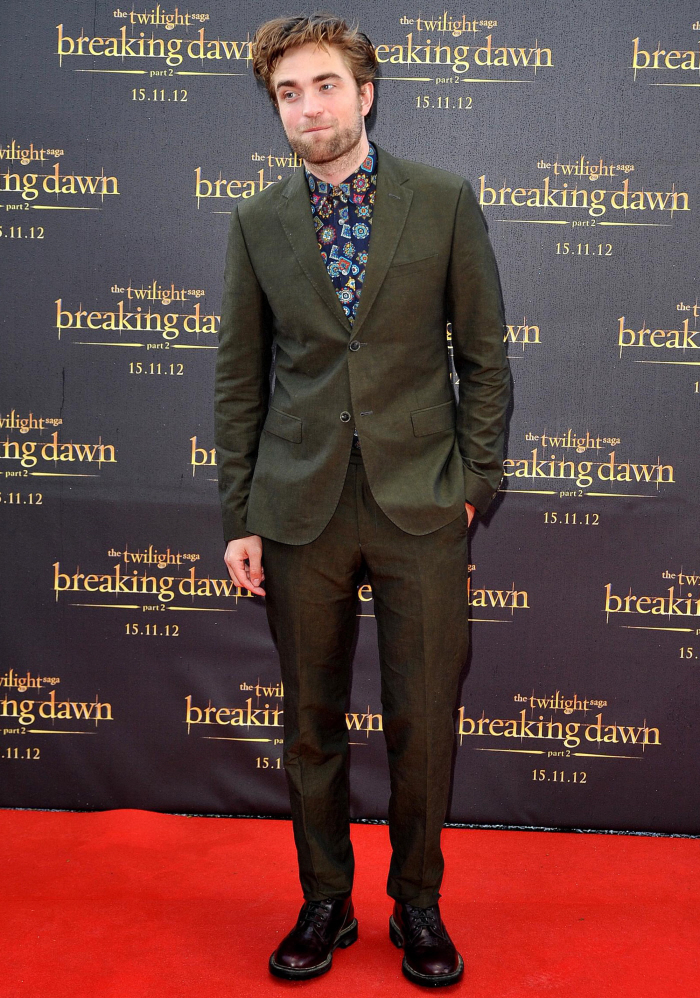 Yay! We finally got some of these photos of Robert Pattinson in Sydney, Australia. These are from the red carpet "premiere" of Breaking Dawn Part II yesterday in Sydney. Sparkles wore a decent suit and an absolutely bizarre shirt. His style is cracking me up… he's so tall, and he has those lovely shoulders, so he could really bring it, style-wise. But he looks like he's wearing that shirt as part of some kind of dare.
Anyway, it's being widely reported that while doing press in Australia, Rob refused to answer questions about Kristen. From the assorted quotes I've seen, I think Rob asked reporters to avoid direct questions about his relationship with Kristen, but he seemed okay with mentioning her as he discussed BDII. Here are some highlights from his press:
He wept like a baby at 'Marley &Me'. "I was so surprised that I was devastated. It was awful. I never want to see it again. I can't take it. I hate people but I love dogs."

Going back and watching the first Twilight, and describing the scene when his character Edward, first sees Bella, played by Kristen Stewart: "Whenever I see it I'm making the most ridiculous facial expression. I was so serious when I was doing it. Looking at it now I'm like, 'Oh my God, you were on another planet!' It looks like she's farting when Edward walks past. Terrible."

Rob doesn't like the "Team Edward" aspect of it: "That's the one thing I've been annoyed about by the whole thing. The kind of 'team' aspect of it. It's strange. I think that's what has created a very strange atmosphere around how the movies are promoted and stuff. It's making it like a sport or something. People can't really watch the films any more because they're thinking about all this other silliness."

Bitching about the press: "It's not. I mean, yeah, it's hard because people have kind of made this media culture…people have kind of made this assumption that anything is fair game, but it's really kind of not. It's just impossible to fight against. Half the time, what people are doing is entirely illegal, and you just can't do anything about it. It's a weird sort of thing."
[From Hollywood Life & Entertainmentwise]
Obviously, my favorite part is when Rob jokes about his performance in the first Twilight, which yes, is not good. It's not good for any of the actors, and Billy Burke should be ashamed! But I love a good fart joke, especially if it's aimed at Kristen Stewart. I might have to go back and watch Twilight again to see if I can make out all of the "farty" expressions. Maybe that's why Kristen does so much lip-biting? She's gassy. And Rob is gassy. And she bites her lip whenever the stank gets to be too much.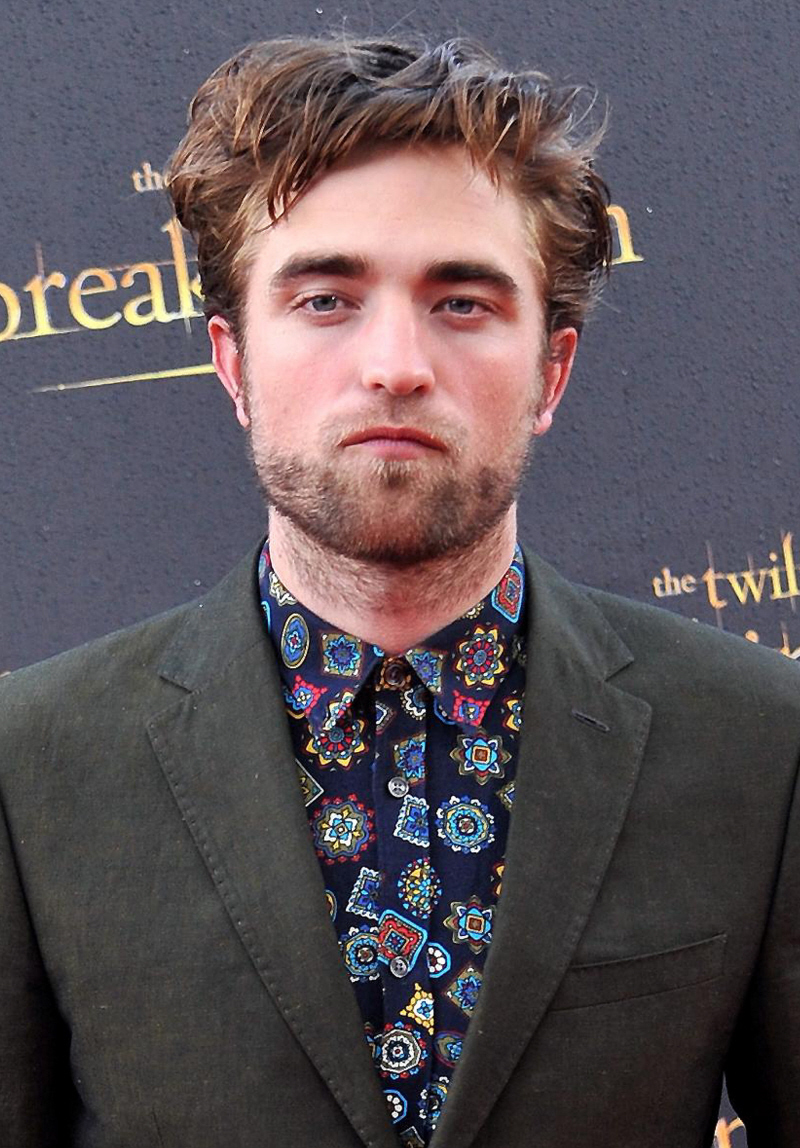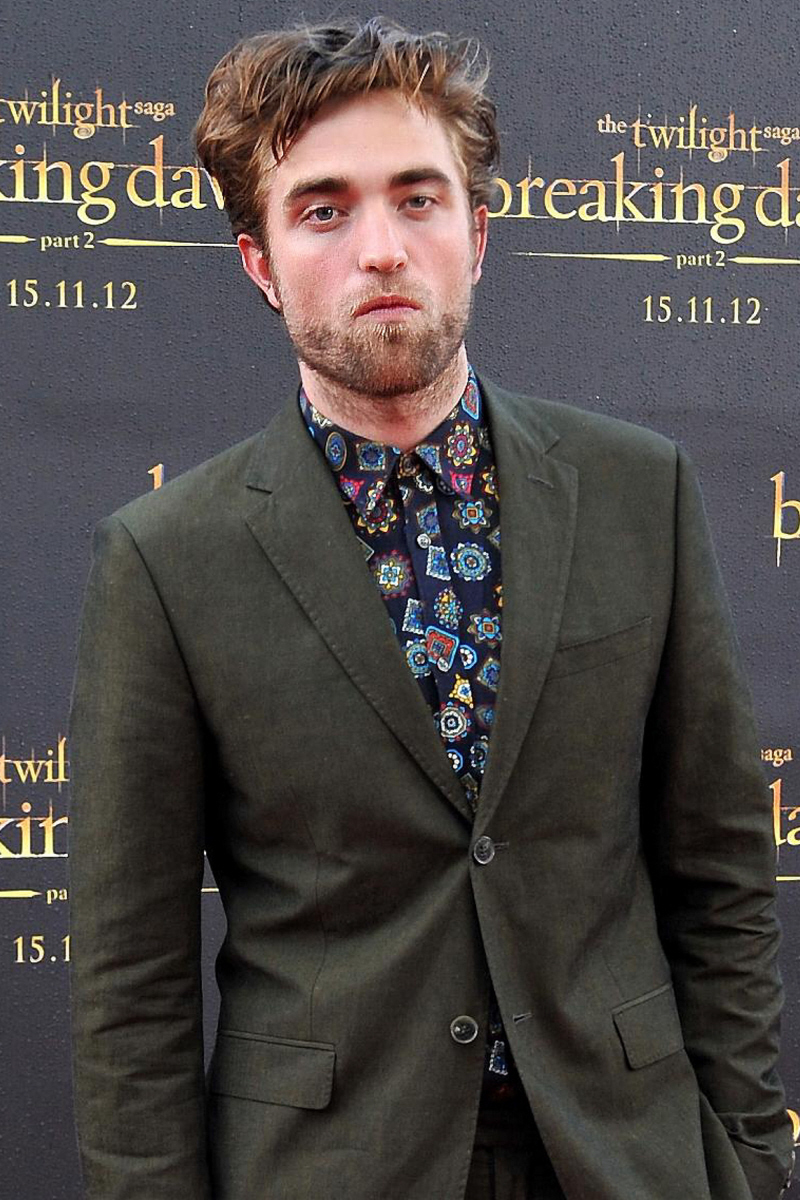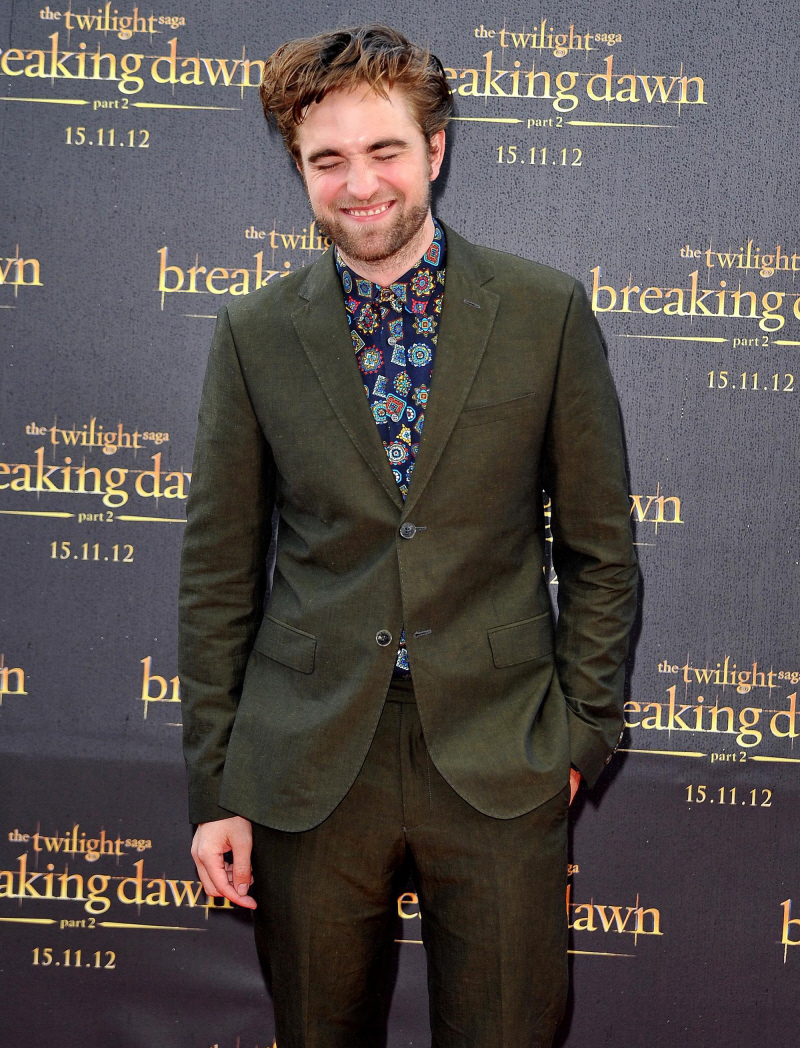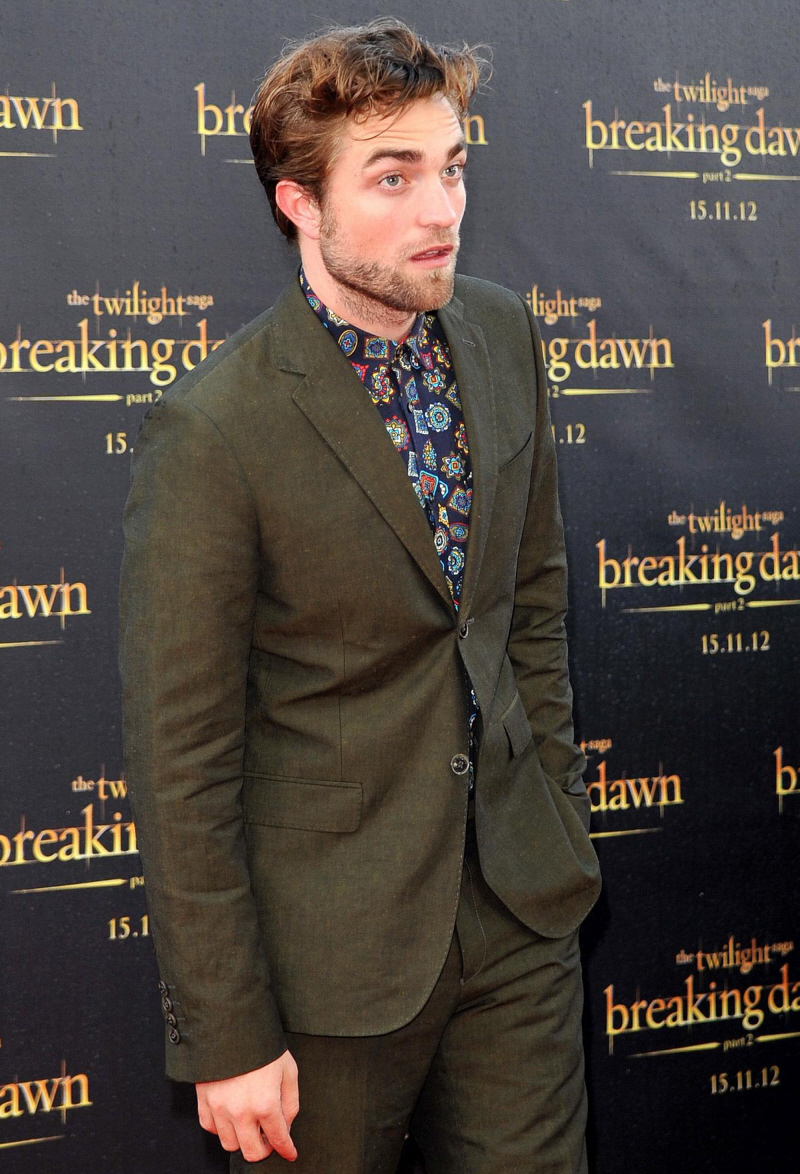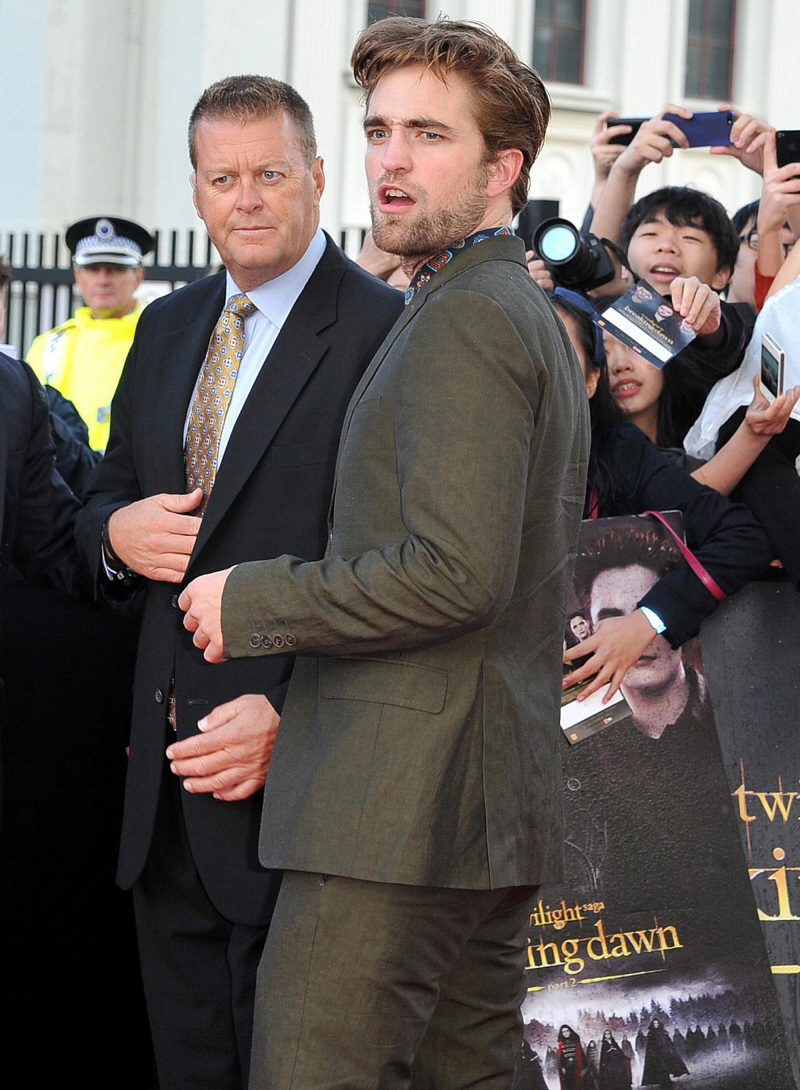 Photos courtesy of WENN.