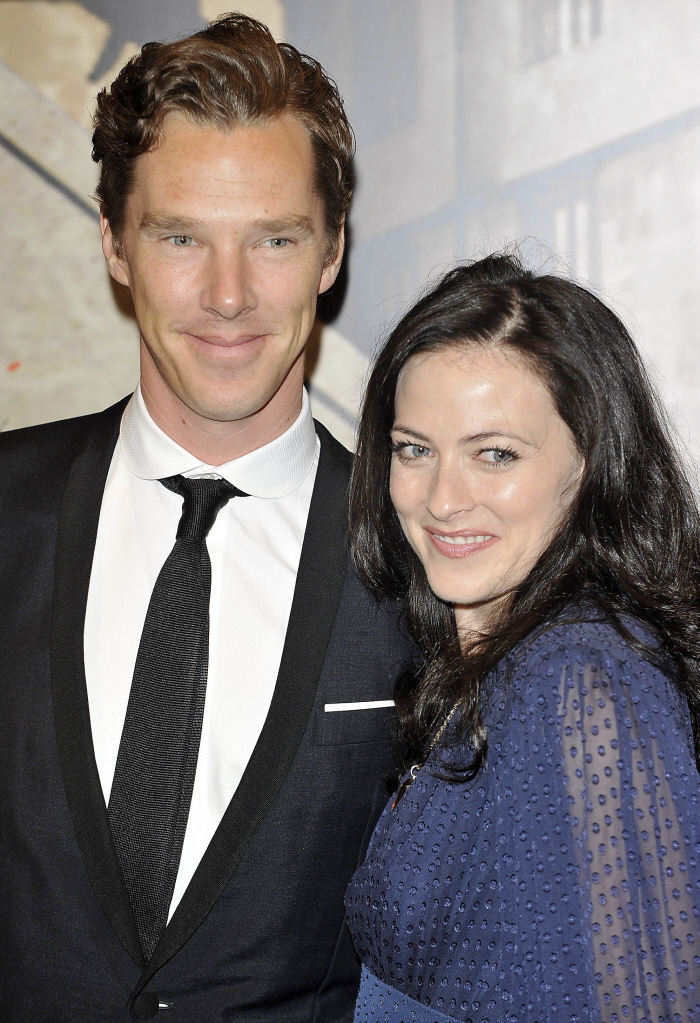 Sigh… just looking at Benedict Cumberbatch's alien-cat-baby face fills me with joy. If you don't get it, I can't explain it. My Cumby love is beyond words at this point. So when CB sent me this story yesterday, I think I had to take a full day to actually process it and come to terms with it. The basic story is that The Mail claimed that Cumby and his 'Scandal in Belgravia' costar Lara Pulver might be boning, but that Lara claims that they definitely aren't. Which is suspicious. But I my feelings are mixed about the whole situation.
For those of you unfamiliar with episode one of Sherlock's season 2, Lara Pulver played "The Woman"/Irene Adler. In the original Arthur Conan Doyle books, Adler was a con artist and an excellent foil for Sherlock. In the updated version with Cumby, Adler became a con artist and dominatrix who drugged, manipulated and horse-whipped Sherlock to get what she wanted. It was HOT. Okay, first, let's get to the initial report of suspicious flirtatious/boning, which went down at that awards show last week:
As a whip-wielding dominatrix, she played the only woman capable of seducing the emotionally detached Sherlock Holmes. Now life is imitating fiction for actress Lara Pulver, who has struck up an 'affectionate' relationship with Benedict Cumberbatch, who played the troubled detective in BBC1's latest adaptation.

The pair, both 36, radiated an on-screen chemistry in the sexually charged episode A Scandal In Bohemia, in which Pulver appeared naked as Irene Adler. And last Thursday they were openly flirtatious when they attended the Specsavers Crime Thriller Awards together.

Cumberbatch brought his former co-star along as his 'plus one' as he collected the Best Actor award. Another guest at the bash at Grosvenor House hotel on London's Park Lane said: 'They were completely engrossed with each other, taking photographs, holding hands, cuddling and laughing. Lara was following Benedict around the room. They were very affectionate together and Lara even tweeted a photograph of Benedict with his award.'

Pulver, who divorced US actor Joshua Dallas last year, has previously been linked to another co-star, Raza Jaffrey, 36. They worked together on BBC1's Spooks.

Meanwhile, Harrow-educated Cumberbatch said of Sherlock's on-screen chemistry with seductress Irene: 'Is there a sexual element to it? Without a doubt there is. But … it's a game of chess, and it's a very cruel, cruel game of love, if it is love.'

The New Year's Day episode attracted 100 complaints for its raunchy scenes, but BBC drama boss Ben Stephenson said: 'Just because you're on pre-watershed doesn't mean you have to be dull.'

Cumberbatch, who previously dated actress Olivia Poulet for 12 years, recently admitted he is seeking a new love.

He said: 'I'm building a home at the moment and it would be nice to fill that home with love and life and children.'

Lara's spokesman said 'No comment', while a spokesman for Cumberbatch did not return calls.
Sounds suspicious, right? I guess The Mail forgot to note that Cumby walked the red carpet with Una Stubbs (Mrs. Hudson in Sherlock) as well as Lara. But still, I guess I would buy that Cumby and Lara are dating, or they're in some kind of flirtatious friendship/sometimes boning relationship. Unfortunately, Lara denied the story on Saturday, tweeting, "Oh come on, it's the Mail! I've never read a more factually incorrect article" in response to someone asking if the story was true. But that's all she did! She didn't specifically deny anything, and she didn't issue any statements or anything. And neither did Cumby.
So, does Cumby have a new girlfriend/sex partner/flirtatious friend? Sigh. Dear Cumby: I would have your alien-cat babies. Truly.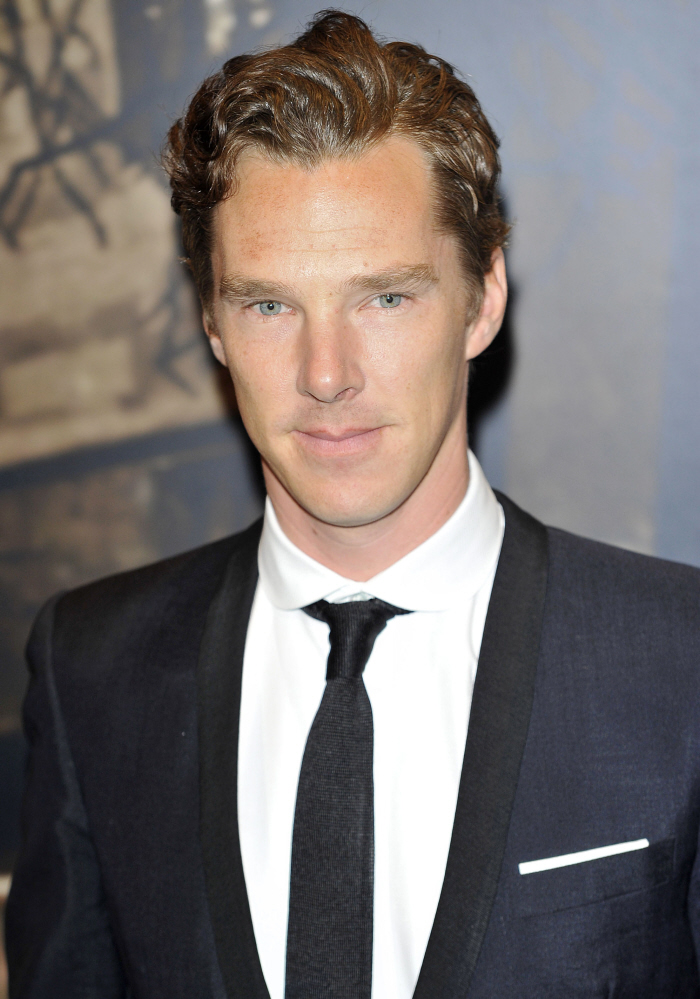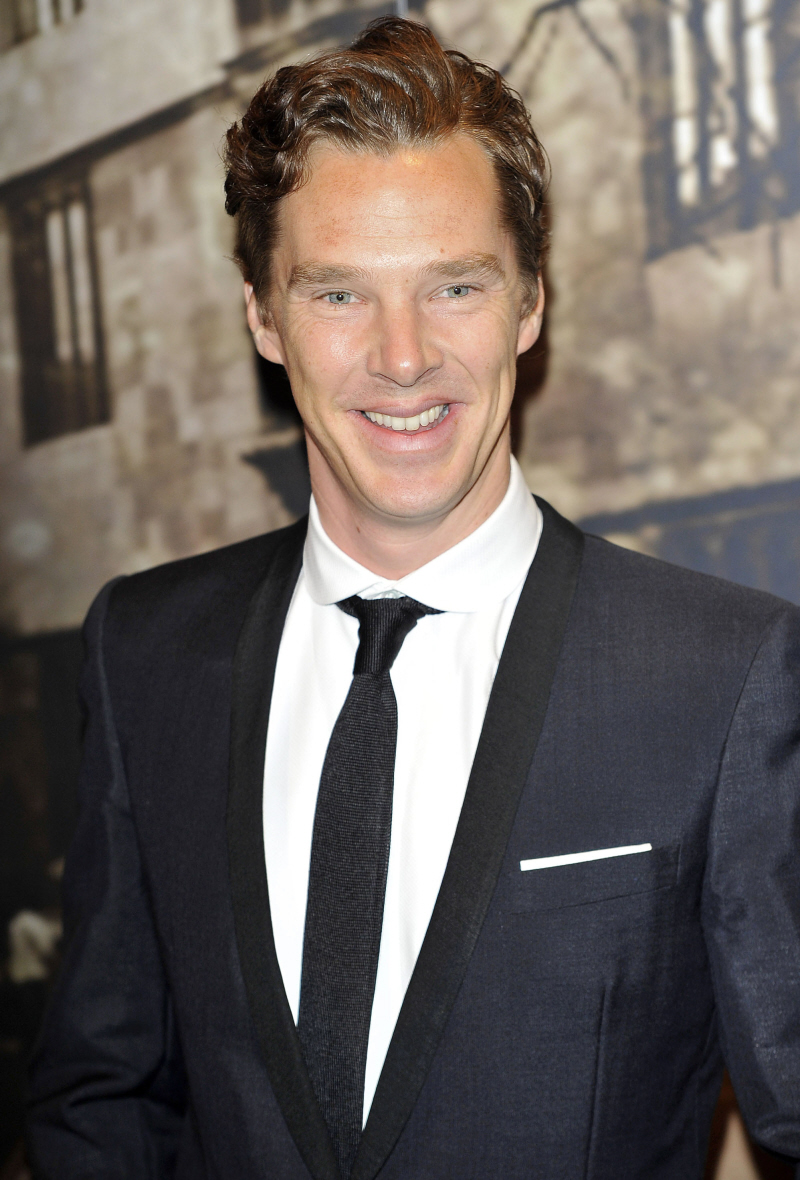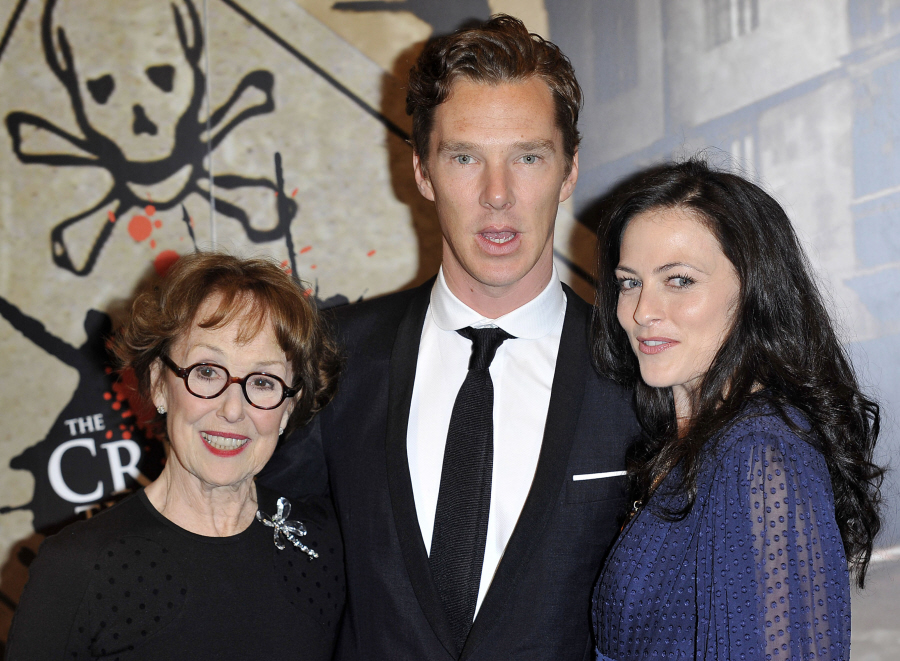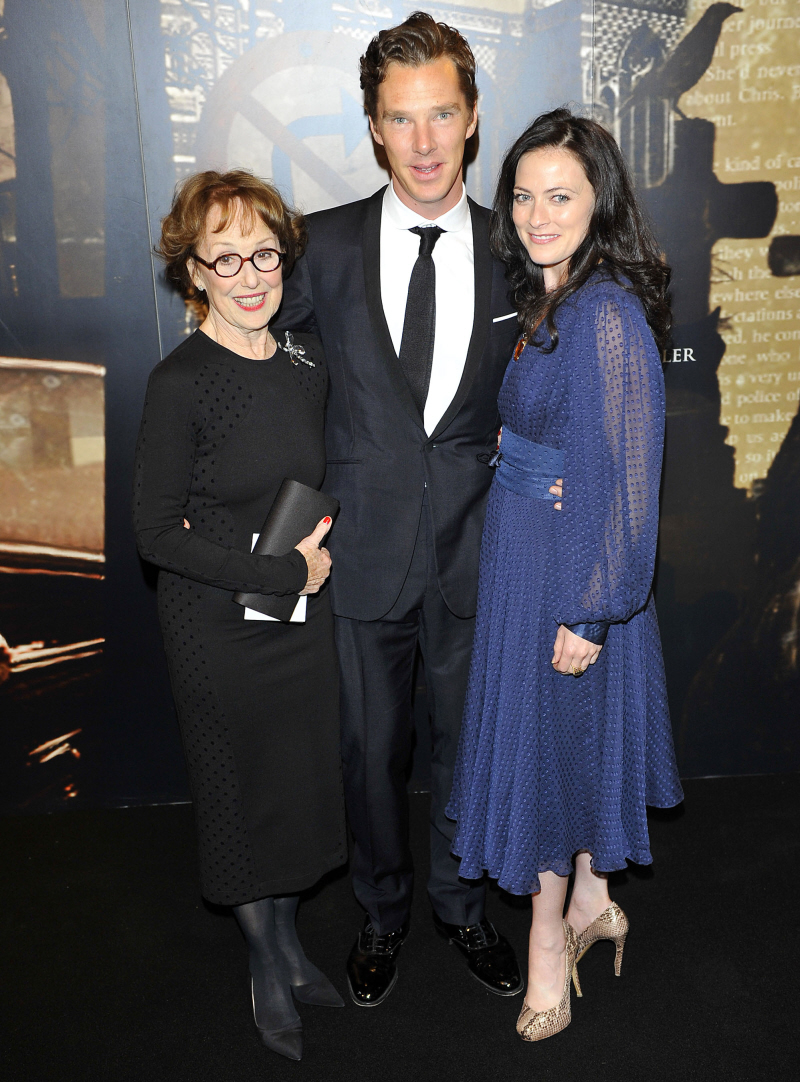 Photos courtesy of WENN.