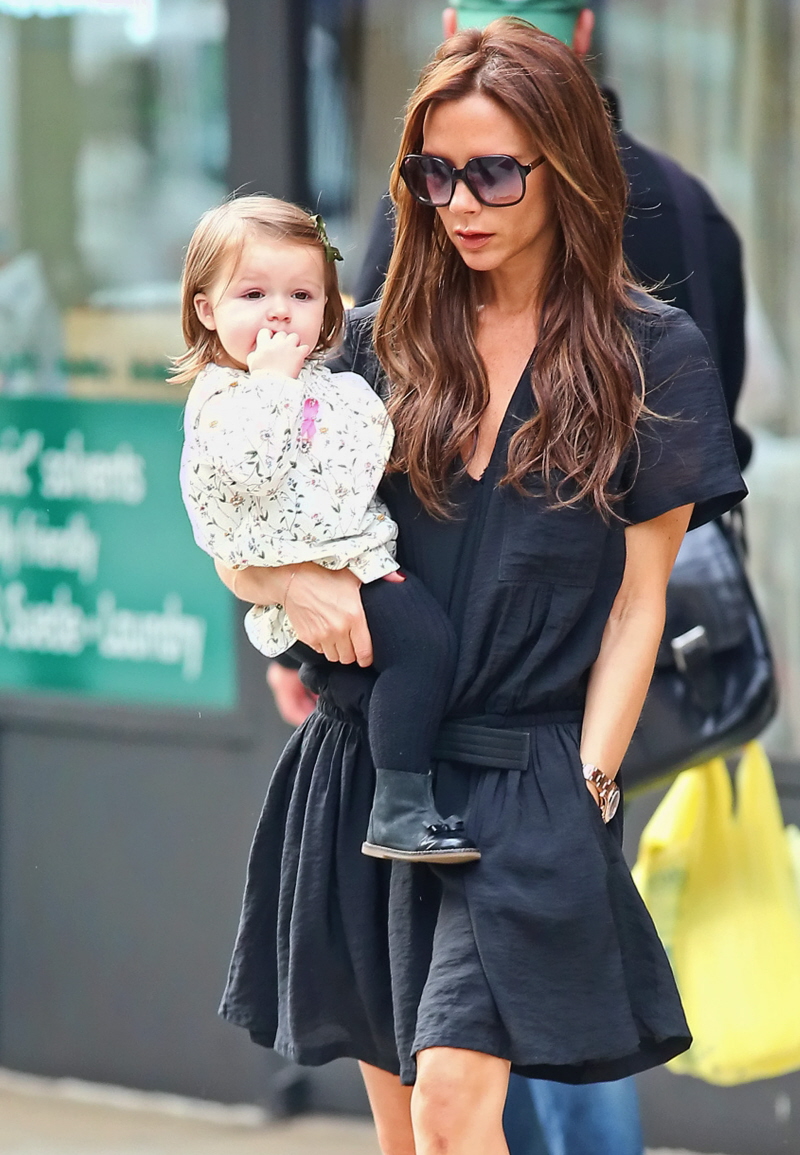 I am your baby-photo enabler. I will give you your fix of Harper Seven Beckham, always. It's gotten to the point where even I – a person of general ambivalence towards children – squeal whenever we get in new photos of Harper Seven. These are new pics of Harper and her mom in NYC yesterday. Look at how long Harper's hair is! I like that Posh isn't cutting her daughter's hair. Yet. I mean, I'm sure that when Harper gets a haircut, she gets a proper baby-blowout at some fancy salon and the whole thing costs $700. But I'm just saying, it's cute seeing such long hair on a baby.
I love Harper's blouse too – can you see the detailing on it? There's some puckering and pleating on the front which is absolutely adorable. Actually… maybe it's a mod little long-sleeved shift dress? Because I think Harper paired it with black tights and black ankle booties (of course, so fashion-forward!) and no pants. So this might actually be a dress, which somehow makes it cuter. *takes style notes*
Fame/Flynet says that Harper and Posh spent the day together, shopping in NYC. Apparently, they hit up Prada, Baby Gucci (of course!), Miu Miu and then got some groceries at Grisedes. I think Posh must be having the time of her life these days – she's got this adorable baby girl to dress up day after day. This is what she's always wanted. Harper is her doll! And Harper is a doll. She's gorgeous!
PS… OMG Harper is wearing a pink ribbon for breast cancer awareness month. Stylish and socially conscious! Harper is THE BEST.
PPS… Posh's heels are cray. I wouldn't be able to walk in those damn things.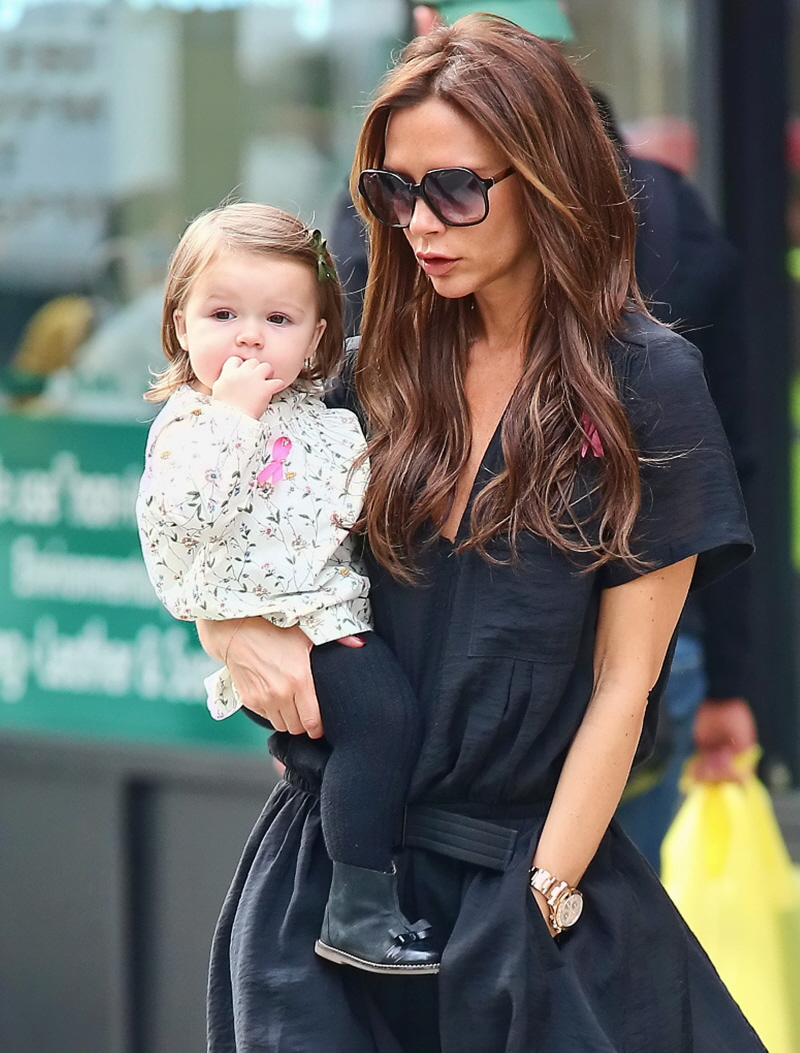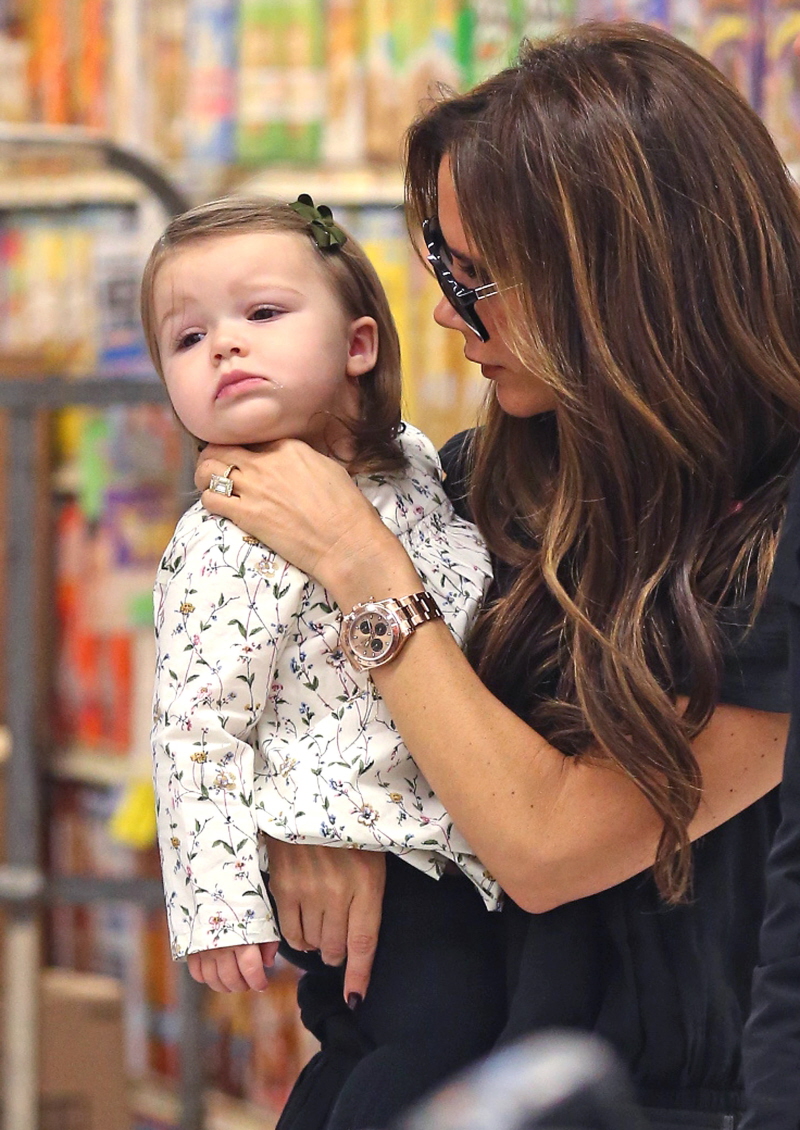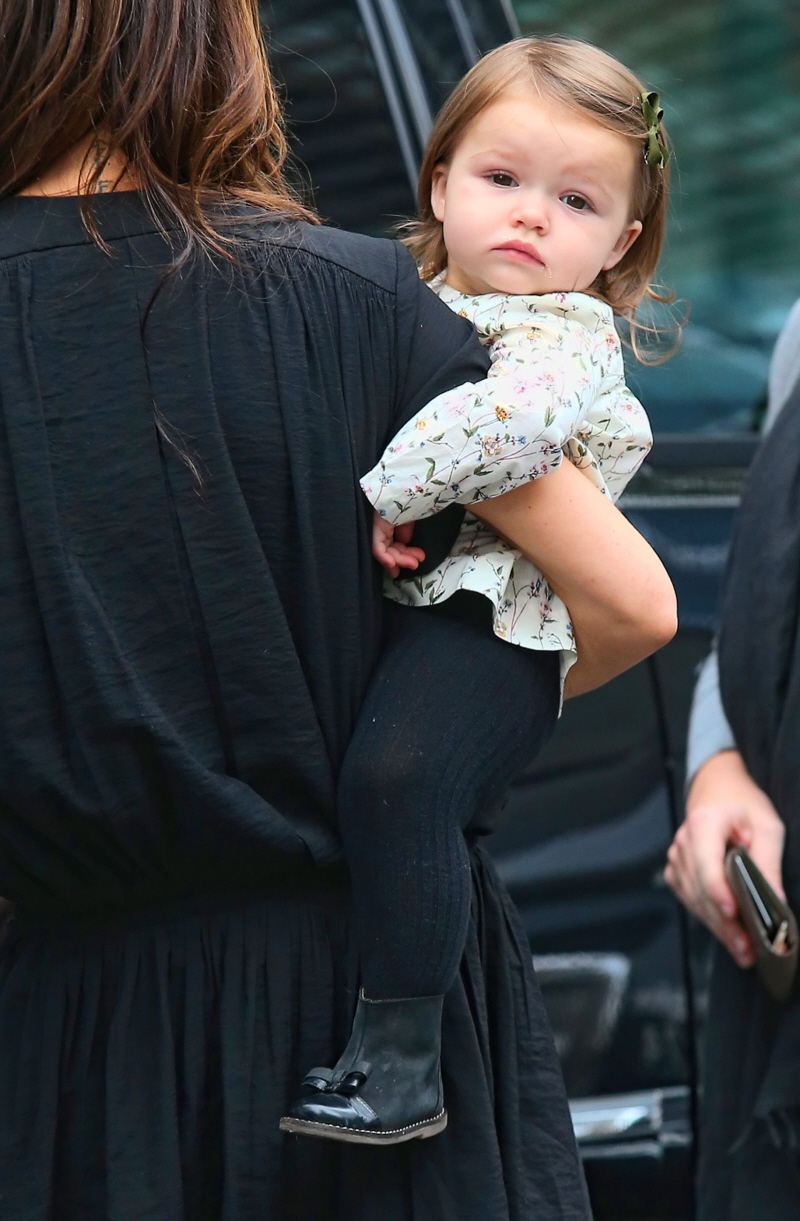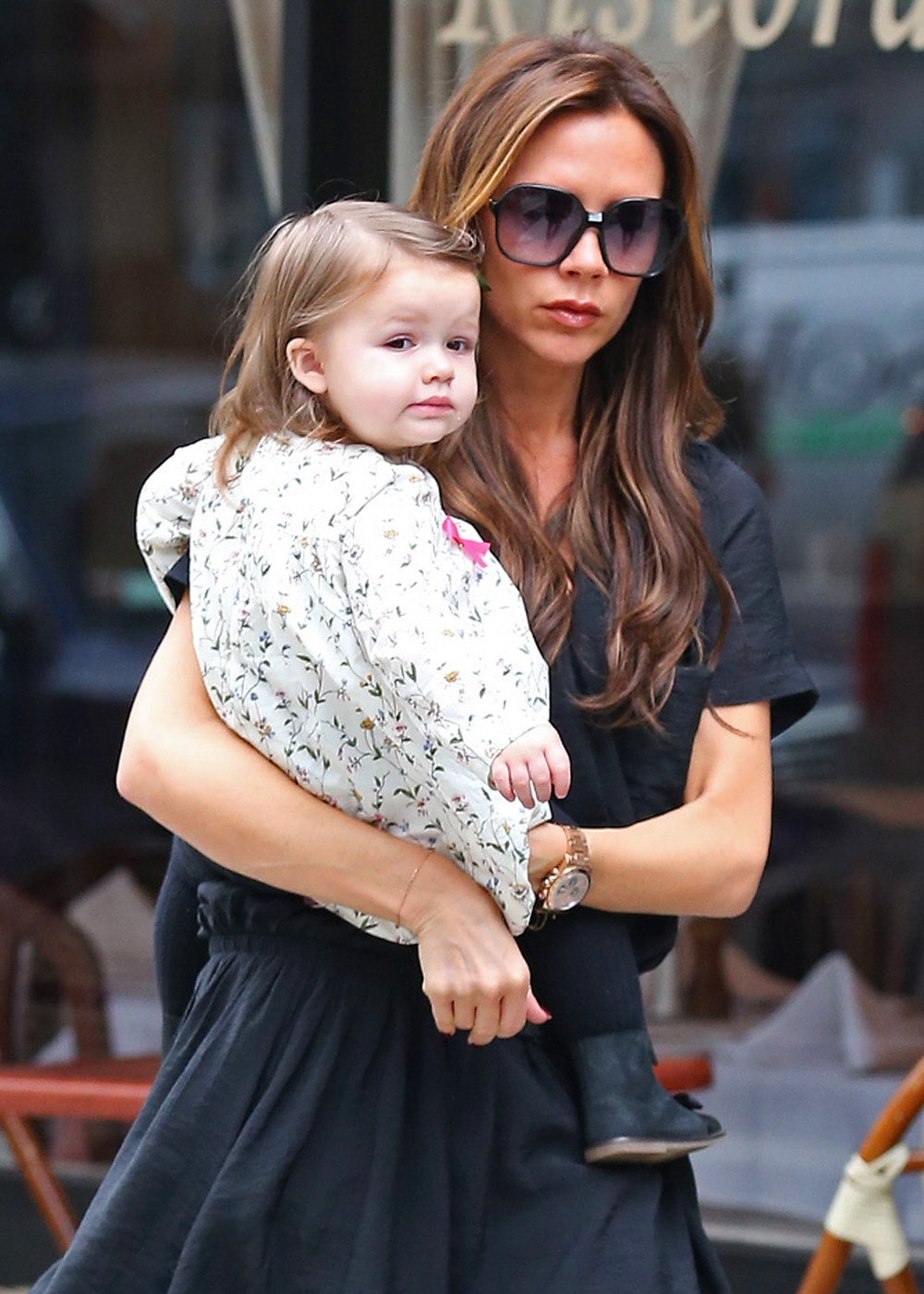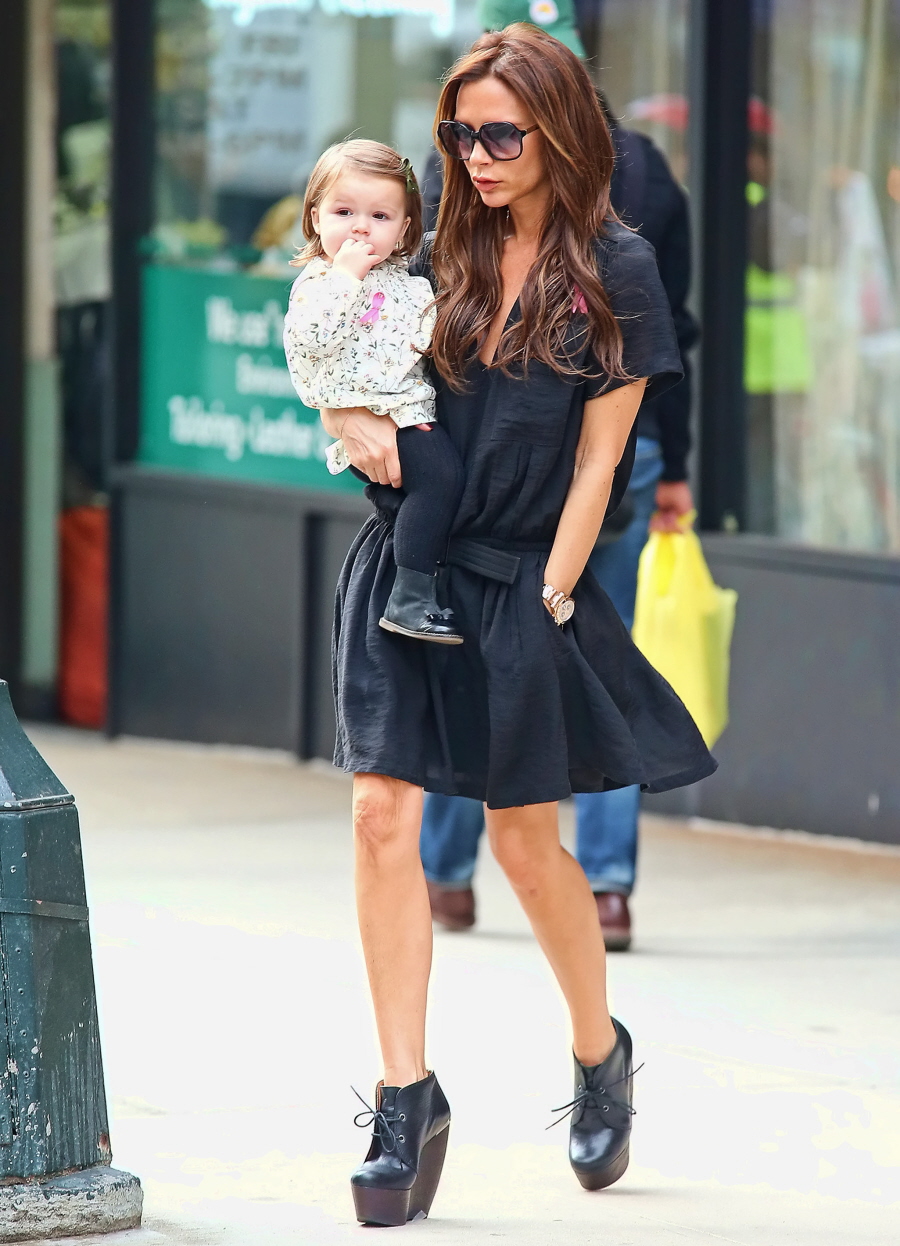 Photos courtesy of Fame/Flynet.