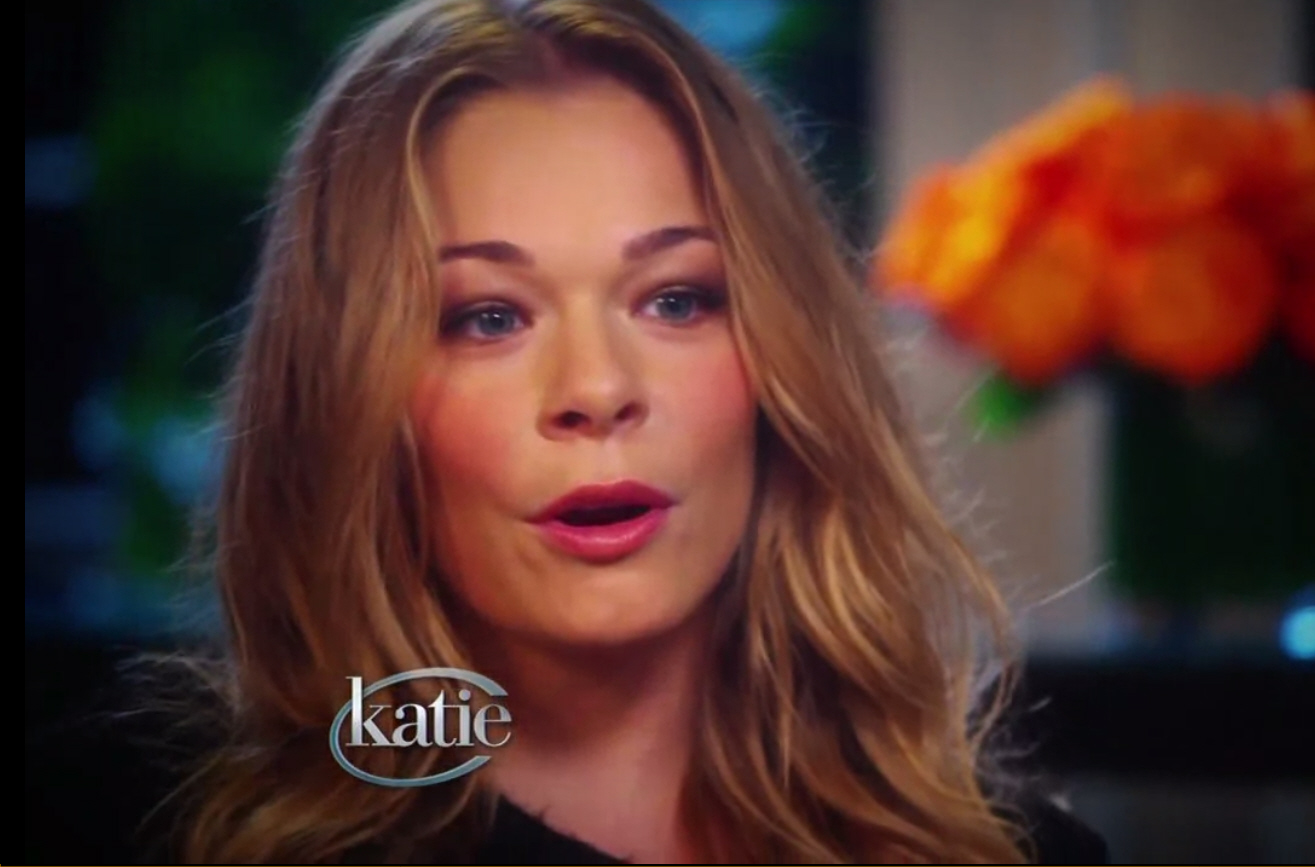 As we previewed earlier this week, LeAnn Rimes sat down for a prerecorded interview with Katie Couric last weekend. The interview will air on Couric's daytime talk show, and the interview will also be shown (in part, I think) on 20/20. On Tuesday, we only had one small snippet of the interview, but they're starting to release more of it now, and I'm getting a better sense of what this whole mess is about. LeAnn doesn't have anything to promote right now – her new album isn't coming out until the spring. She's literally just doing this interview to discuss her personal life. Here are some assorted video clips:
Okay. How do I say this without sounding like a raging bitch? WTF is Katie Couric doing? I do not understand how anyone could really sit there and pitch those softballs at LeAnn while she's doing an interview that is ONLY about her personal life. I hate this idea – that Couric seems to have – that LeAnn is one being imposed upon by others, that she's simply living her life and people want to destroy her. That LeAnn isn't an active participant in her own cycle of self-destruction. Maybe Couric thinks that if she just gives LeAnn enough space, LeAnn will incriminate herself? And why is LeAnn so twitchy throughout the interview? Why does she keep touching her hair and primping?
Some highlighted quotes from the piece:
On Eddie: "I have a great partner in crime. He's really sweet and loving to me. We have two wonderful kids of his half the time, and I love them to death. I love that part of my life."

On her affair with Eddie Cibrian: "I wasn't sure if I was wishing myself well at the time. It was very, very difficult. Um…I wouldn't wish it on anyone…especially in the public eye to go through all of it. I made my choices, you know? I made my choices and I'm living with them. And I also have learned from them and I've talked about this so much. But I know that…I'm not the only person that goes through this. There's so many that do. And there's so much on the new album that I do share."

"Seeking treatment": "I think this is the best birthday gift I could ever give myself is just to once again be honest with myself and break down the things that I've struggled with for so long,"

On her new album, Spitfire: "The album's called 'Spitfire,' because I literally feel like at times, I'm spitting fire."

Her ex-husband, Dean Sheremet: "I've carried a lot of guilt for a long time, I think," Rimes said. Sheremet, she said, heard the song just after she wrote it and "probably knew what it was about before I did."
Ugh. You know what else bugs? I said it in the other post – LeAnn was BARELY at this "treatment facility" that she now speaks of like it was the most amazing and worthy experience ever. I still think she probably just went to a spa. And she wasn't there for 28 continuous days, or 30 days or whatever. She was still performing on weekends, she was still doing lots of interviews, and then less than three weeks after she "checked herself into the treatment facility," she was out and claiming to be "done" with it.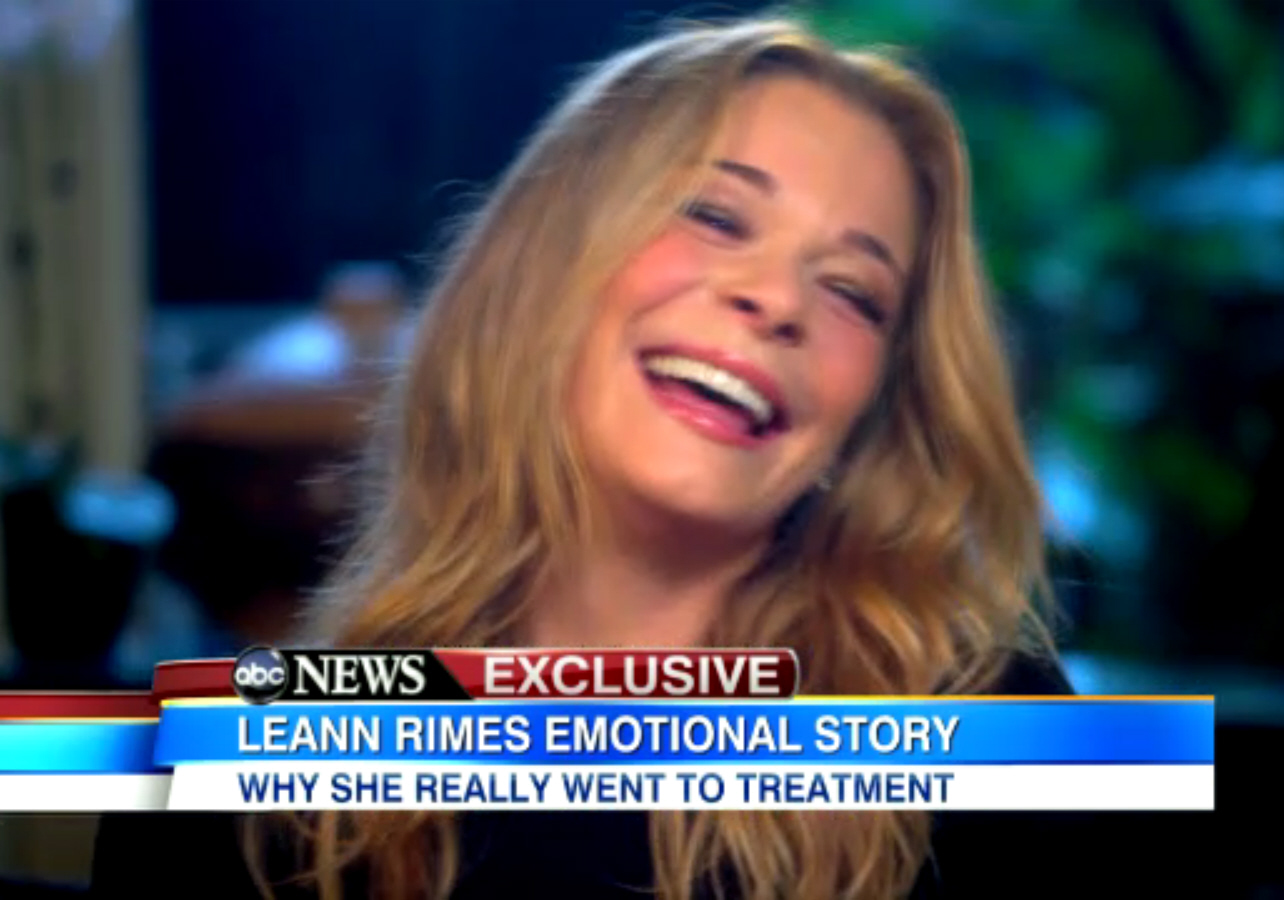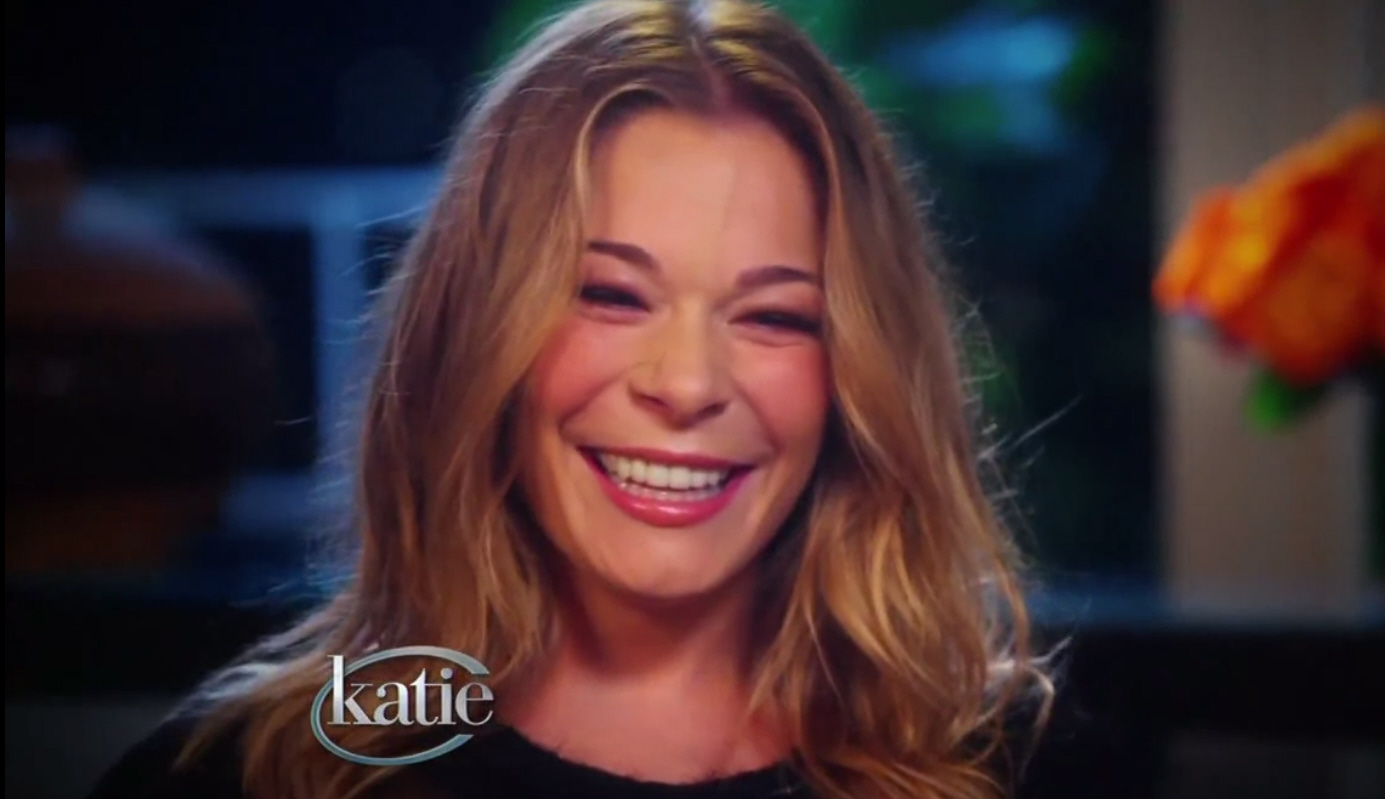 Screencaps from Couric's videos.