Ben Affleck & bald Matt Damon are working together again, getting our hopes way up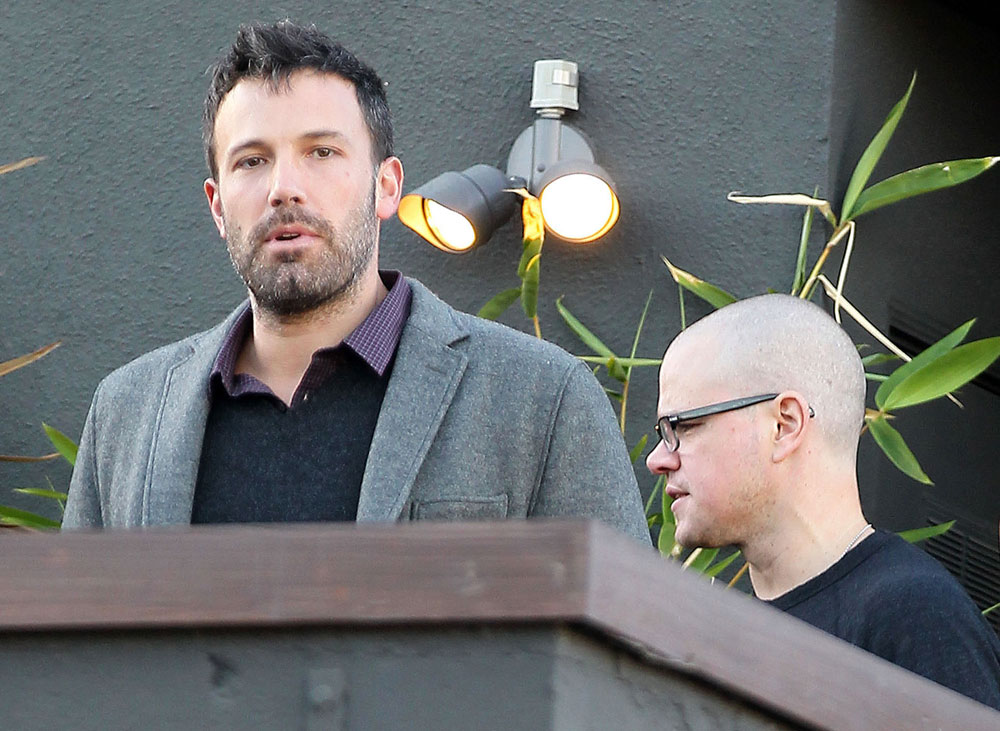 I know I'm probably one of the only people getting all excited by this, but Matt Damon and Ben Affleck were photographed together – outside of a business meeting yesterday in Santa Monica, yay! These two childhood friends brought us their Oscar-winning film Good Will Hunting in 1997 and then nothing, nada zilch. I mean they've each done some great work (and some clunkers) since, but nothing together. (There was that TV docuseries in which they searched for the next great screenwriter, Project Greenlight, but I'm not counting that.)
We've heard plenty of rumors about them working on another film together, including a baseball wife swap film based on a true story, in which they would both play leads, (that went nowhere). Damon recently bought a mansion right down the street from Affleck, and Affleck has admitted that he's over at Damon's house so much that it's probably bugging Damon's wife. Well she'll have to learn to deal with it, because it looks like their Whitey Bulger biopic is moving forward. Finally!
Bulger is a notorious gangster who is said to have controlled Boston's underworld in the early 70s. He also served as an FBI informant. I'm not too familiar with his story, but he was apprehended, at the age of 81, late last year so this story is breaking somewhat. He's been wanted since 1994 for the alleged murder of 19 people. Bulger's defense team is claiming that the former U.S. Attorney granted him immunity from prosecution, but that attorney is now dead and there's no proof of that claim.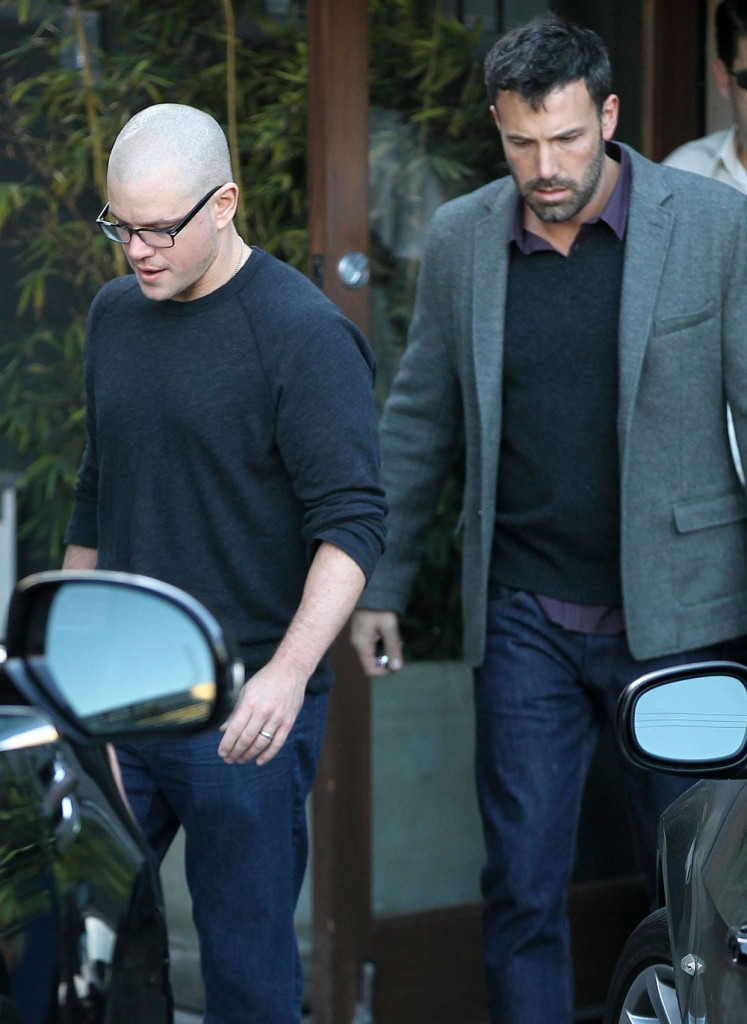 Getting back to Ben and Matt, The Hollywood Reporter claimed about a year ago that Damon would star in the film as Bulger (throughout his lifetime) and that Affleck would direct. It sounds like an excellent project for these two, and I'm so happy to see they're working on it. Also, fellow Bostonion Mark Wahlberg was said to be considering a competing Whitey Bulger flick, but I'm hoping he's backed off now. There's no way he can compete with Damon's acting under Affleck's direction.
Also, look at Damon's chrome dome, which he was sporting for Elysium. I'm assuming he still needs a bald head for that role. (Although IMDB has it in post-production.) He looks really good, right? I love those glasses. Also, Ben is hot with that scruffy beard. The only thing that would make these photos better is if these two were hugging, and/or kissing goodbye. I can't say I haven't thought about it. Although they're getting in a car together, so that will probably happen behind closed doors.
Update: Hautie reminds me that they were in Dogma together in 1999, which was directed by Kevin Smith. I forgot about that one! I wasn't counting it as they didn't write and/or direct it at all.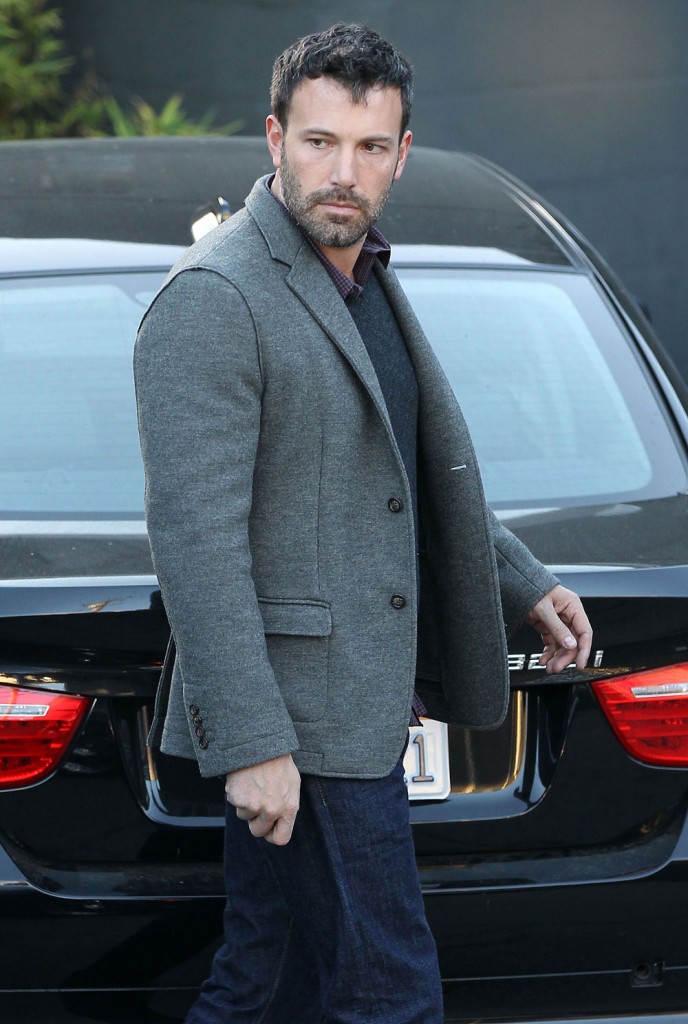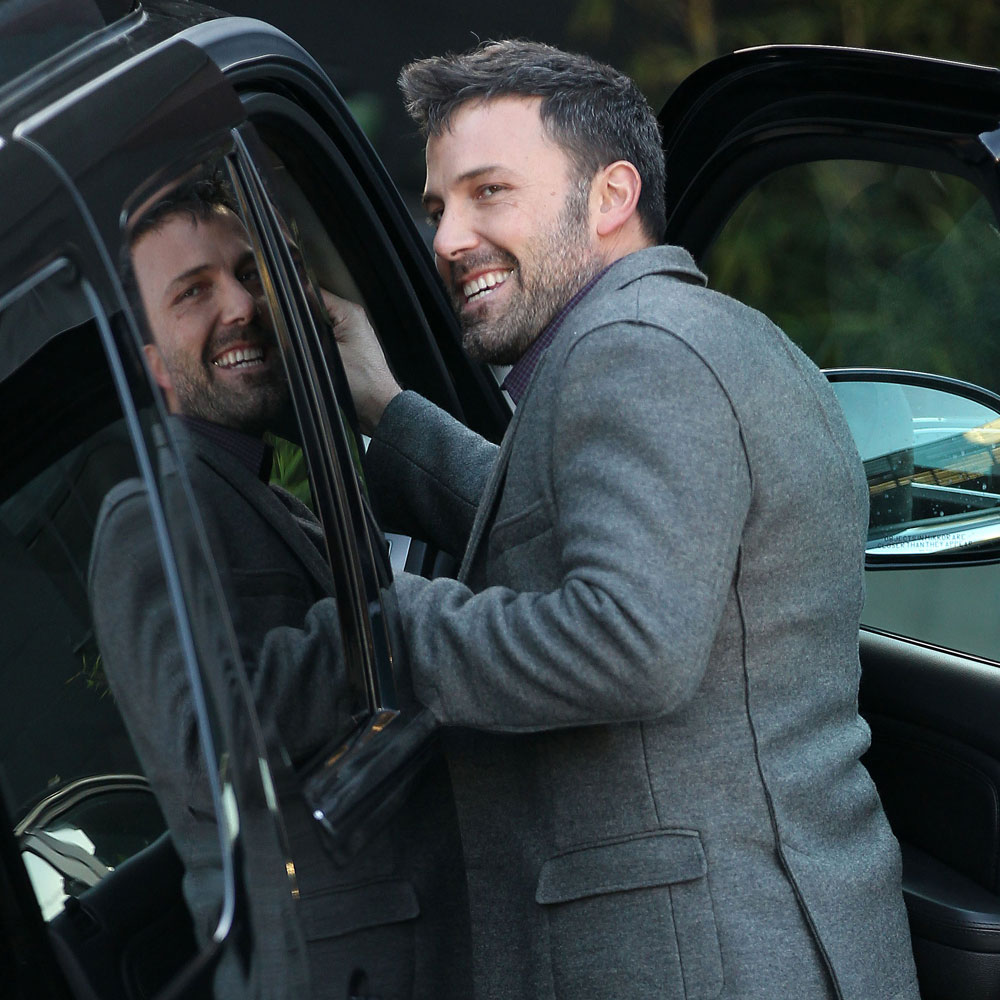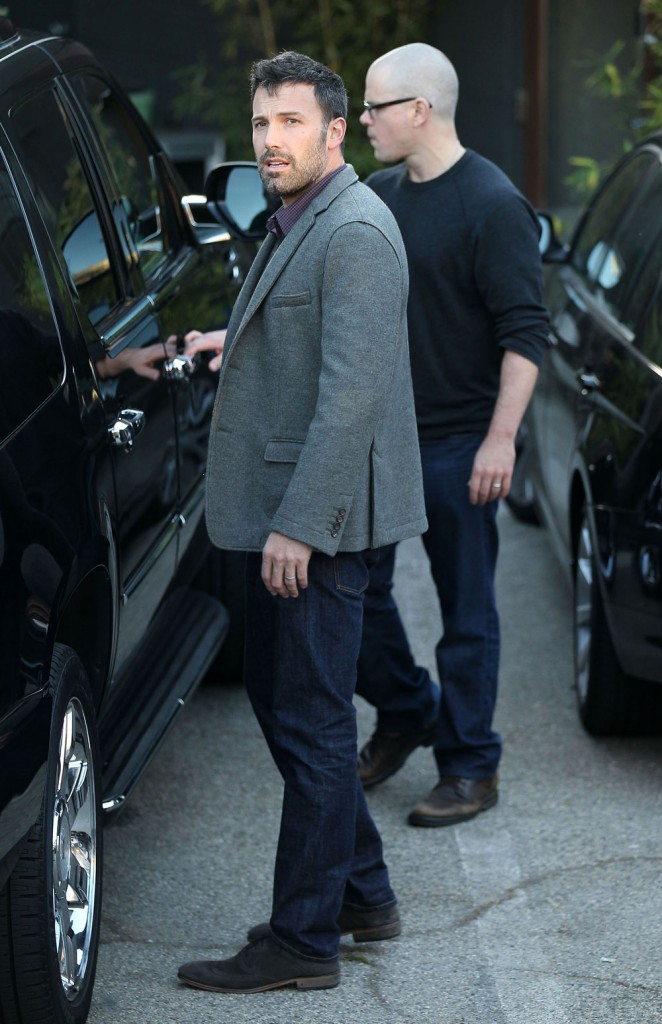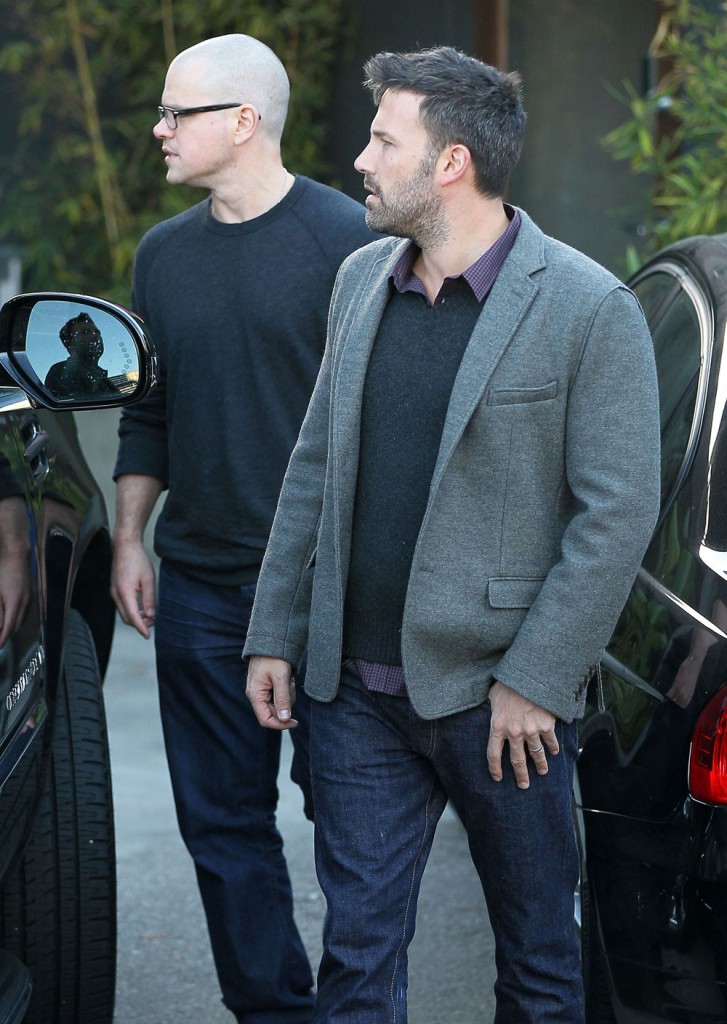 Written by Celebitchy

Posted in Ben Affleck, Matt Damon

- Friends reunion on Ellen [Popsugar]
- Lindsey Vonn watches Tigers kids [Lainey Gossip]
- George Michael fell out of a car going 70mph [D-Listed]
- Real Housewives of Orange County recap [Reality Tea]
- New Man of Steel trailer [Pajiba]
- Jared Padalecki's hot bod [Buzzfeed]
- Doctors confirm Taylor Swift's new boobs [Evil Beet]
- Catherine Zeta-Jones finished treatment [CDAN]
- Anna Paquin hates the paps [Celebslam]
- Lance Armstrong is gross [The Blemish]
- What is Barbara Palvin wearing? [Moe Jackson]
- This is Petra Nemcova? [SVC]
32 Responses to "Ben Affleck & bald Matt Damon are working together again, getting our hopes way up"