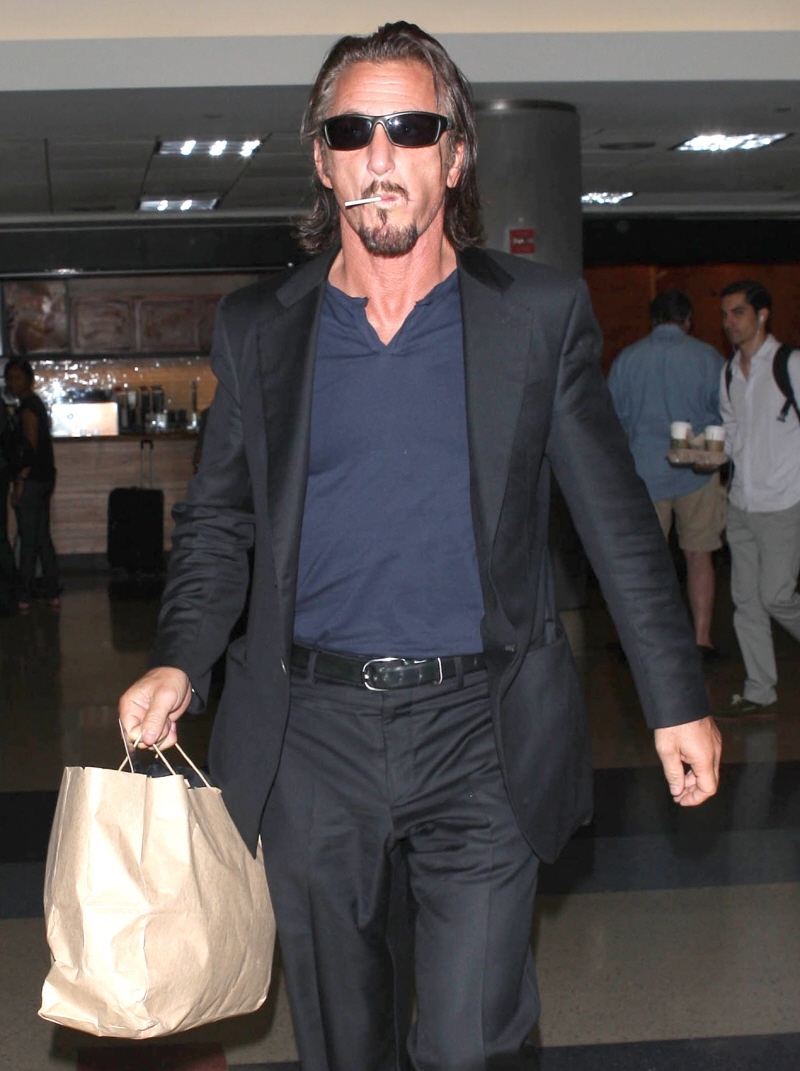 Madonna has issues. Sean Penn has issues. Why not let them get back together and work out their issues? Probably because they'll only get much, much worse, right? Sometimes, two awful people get together and it becomes magical, and they are more than the sum of their parts. Sometimes two awful people get together and it just creates more awfulness. So it would be with Sean Penn and Madonna. For whatever reason, they just can't quit each other, though.
It seems Sean Penn is still "Hung Up" on ex-wife Madonna. Standing front-row at her Oct. 11 MDNA show in Los Angeles, the single actor, 52, couldn't take his eyes off the iconic star, to whom he was married from 1985 to 1989.

"Their chemistry was off the charts," a fellow concert-goer raved in the Oct. 29 issue of Us Weekly. "Madonna seemed to be performing entirely for Sean. And he was saying things like 'Amazing!' and 'She's so hot!'"

The pair, whose constant fighting throughout their brief marriage earned them the nickname "the Poison Penns," met on the set of the music video for the singer's hit "Material Girl" in 1985 and wed just months later. In 1986, the pop star released her third album, True Blue, which was inspired by and dedicated to her new husband, "the coolest guy in the universe."

The relationship was far from perfect, though, marred by hot-blooded outbursts and arguments. In 1989, they called it quits and divorced. Penn went on to marry actress Robin Wright, and Madonna wed director Guy Ritchie — but the former loves never could let go of each other completely. In January 2010, they broke bread over a three-hour dinner at Adour Alain Ducasse, sparking rumors of a reconciliation.

"They've remained close friends," a pal told Us. "But they are fire and fire together romantically. She can only be with someone she can control."

That's certainly not Penn. And in any case, Madonna already has a boyfriend: Brahim Zaibat, 26, whom she has been dating for the last two years.

"Madonna's friends wish she'd get back with Sean," the source said. "He will always be the love of her life."
Considering Sean Penn usually dates 20-something models, I kind of think his current feelings for Madonna are probably pretty douchey. My guess is that he wants to mindf-ck her. Not sexually. He just wants to be around a powerful woman so he can mess with her. Doesn't he seem like the type? Anyway, Star Mag says that Sean was definitely at the concert too, and that he came backstage after the show "hoping for a reconciliation." After that, they allegedly went back to her LA home. Star Mag also says that Madonna is almost done with Brahim Zaibat. Ugh. Even though I don't give Madonna credit for much these days, I really hope she's too smart for this. Madge and Sean were like the Chris Brown and Rihanna of their day, you know? It's gross.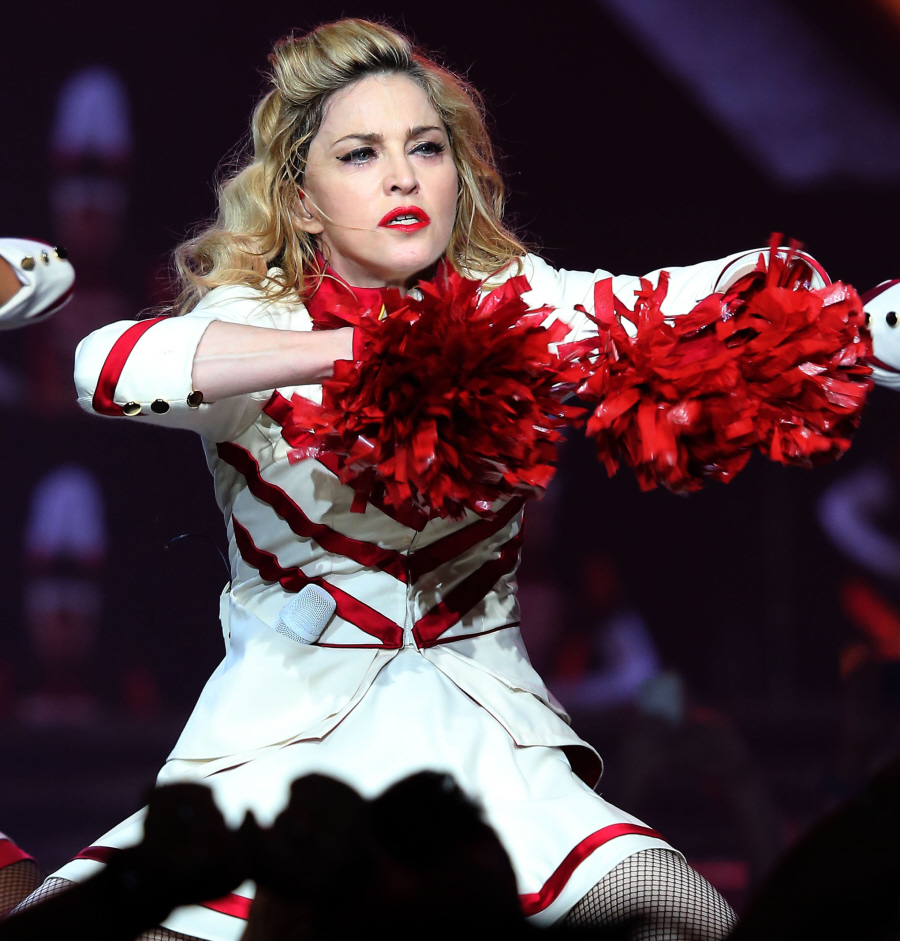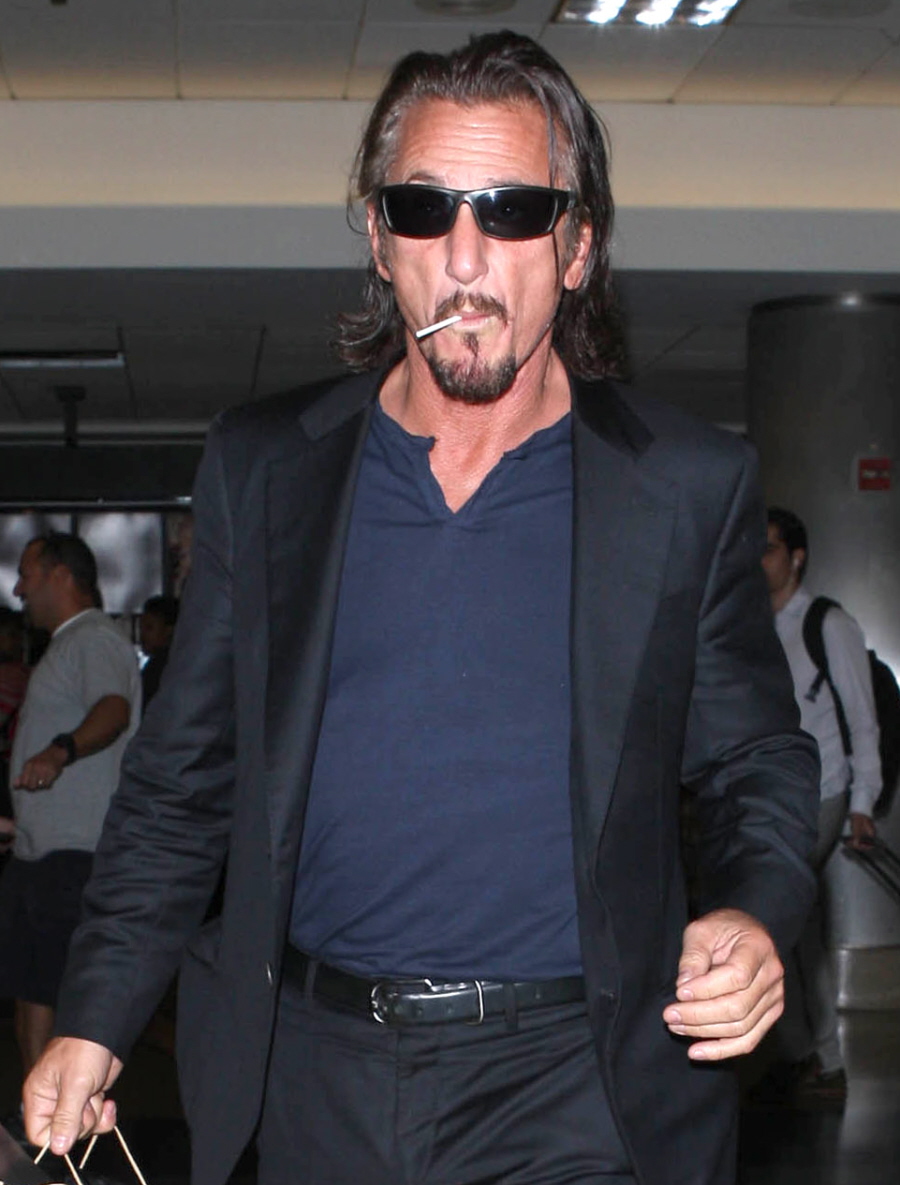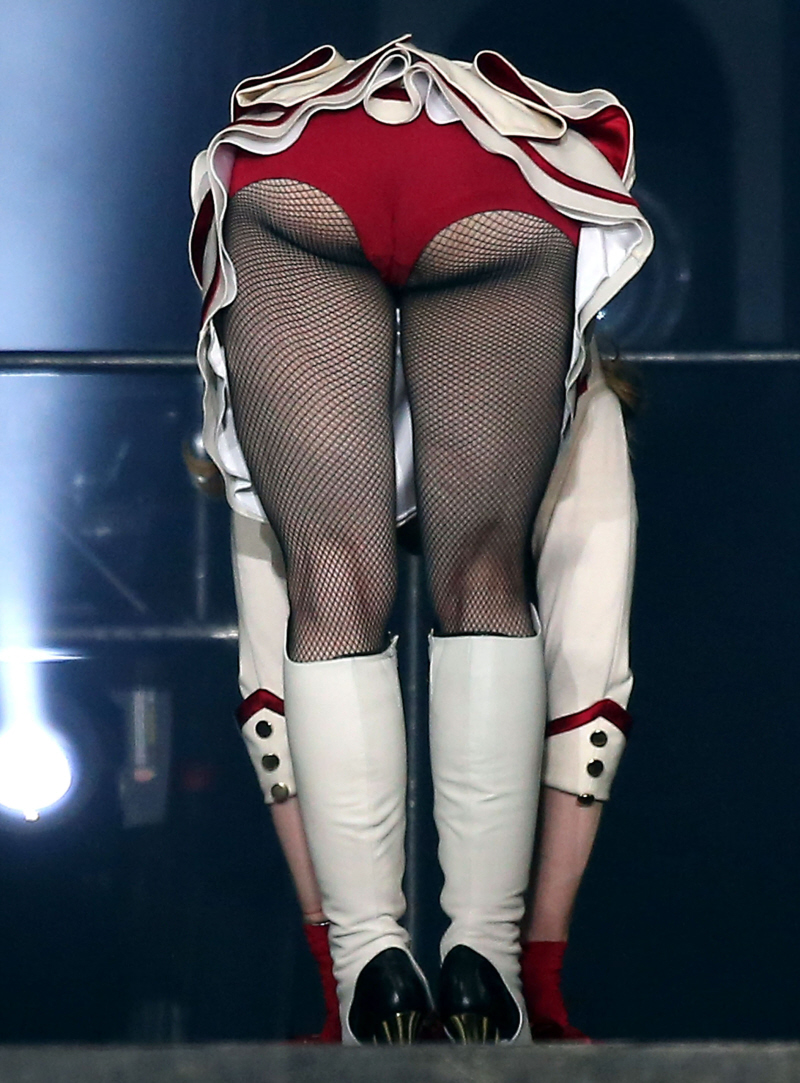 Photos courtesy of WENN.