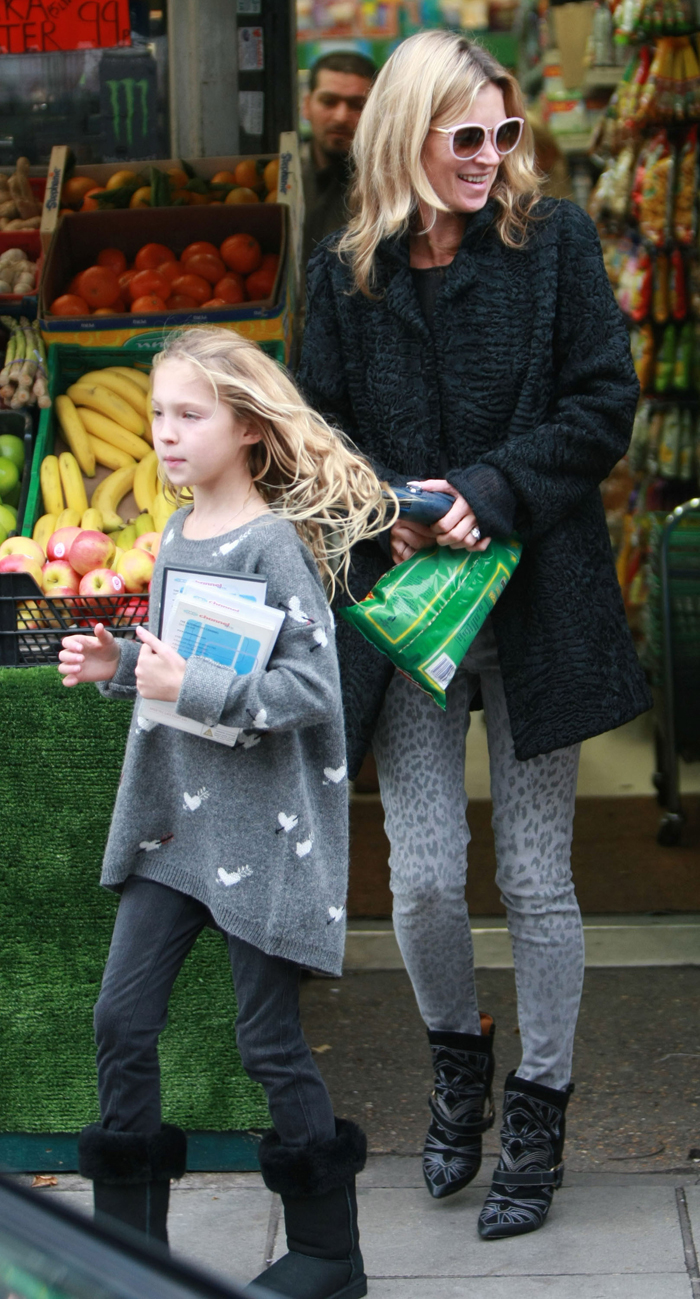 Here are some photos of Kate Moss out for DVDs and popcorn with daughter Lila Grace last week. We don't get many photos of Kate doing the mummy thing (and most such photos are printed in the UK tabloids, which blur out children's faces), so it's nice to see Kate and Lila together once and awhile. Lila looks like Kate but also very much like her father, magazine publisher Jefferson Hack. She's a beautiful child.
At the moment, Kate is raring up for the release of Kate: The Kate Moss Book, which celebrates her longevity as a model and "evolution from 'new girl with potential' to one of the most iconic models of all time." Can you believe that Kate Moss has been gracing magazine covers and runways for over 20 years now? She's like the Little Waif That Could. I've always loved this catwalk compilation which really goes to show how far Kate will go to sell an outfit in those few seconds she wears it on the runway.
Of course, Kate probably won't do much press (if any) for the book because she's only done a handful of interviews over her entire career. The book itself looks to be a coffee-table extravaganza with eight different covers, all of which were hand-picked by Kate herself. The subject matter will be primarily made up of photography (some of the "never-before-seen" variety) from Corinne Day (who discovered Kate), Mario Sorrenti, Mario Testino, Nick Knight, Steven Klein, Terry Richardson (gross) and many more. Kate dedicates her book to husband Jamie Hince, and here are some excerpts from the written portions: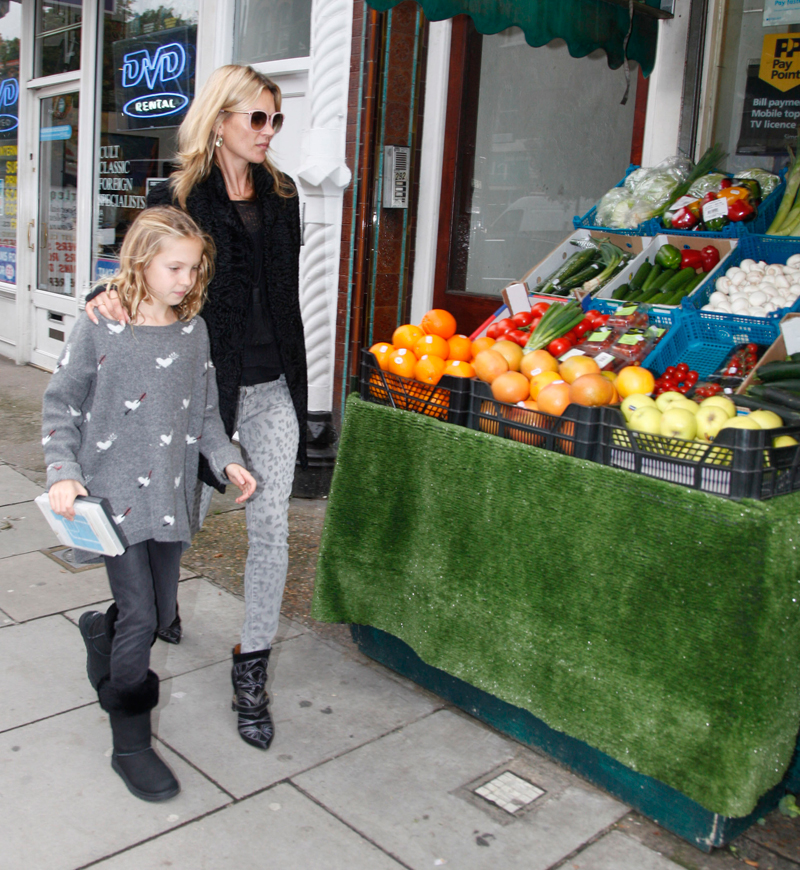 On being body conscious: "I hated my boobs more than anything as a teenager. I'd do anything not to take my top off. I see nudity as empowering now. Before, I didn't. I cried for years!"

On aging: "Well, I am never going to be 18 again, when I could do shoots with no make-up, but it's not as though I don't want to have wrinkles, because I think it's important to have your own face that you live in. There are always new ways of looking through new eyes. I still don't feel I'm done — I'm not finished yet."

On being dubbed "heroin chic": "If I was anorexic or if I was on heroin, maybe I would have been a bit more 'oh dear!' But I wasn't any of those things that they were painting me to be. It didn't have anything to do with who I was at all, so I never really thought about it. I just thought, the people who know me know the truth. I was lucky to be with Johnny at that stage. He taught me a lot about fame. He told me 'never complain, never explain.' That's why I don't use Twitter and things like that. I don't want people to know what is true all the time and that's what keeps the mystery."

On her philosophy: "I remember my mum telling me you can't have fun all the time and I still hold my answer true today when I told her 'But, why not"'"
[From Daily Mirror]
Hmm, do you believe that Kate has never taken heroin at any point in her life? She was definitely (and maybe still is) Cocaine Kate even though she never admitted (to Scotland Yard) that the substance in the infamous drug-taking video was actually coke. It's hard to believe that anyone can date Pete Doherty for years and not indulge in heroin themselves, but I guess maybe Kate just has one particular drug of choice. Kate's party lifestyle is definitely catching up to her, but she still remains one of the world's most iconic models to date and will always be an incredible trend setter (notwithstanding the horrible pink sunglasses in these photos). Viva La Moss!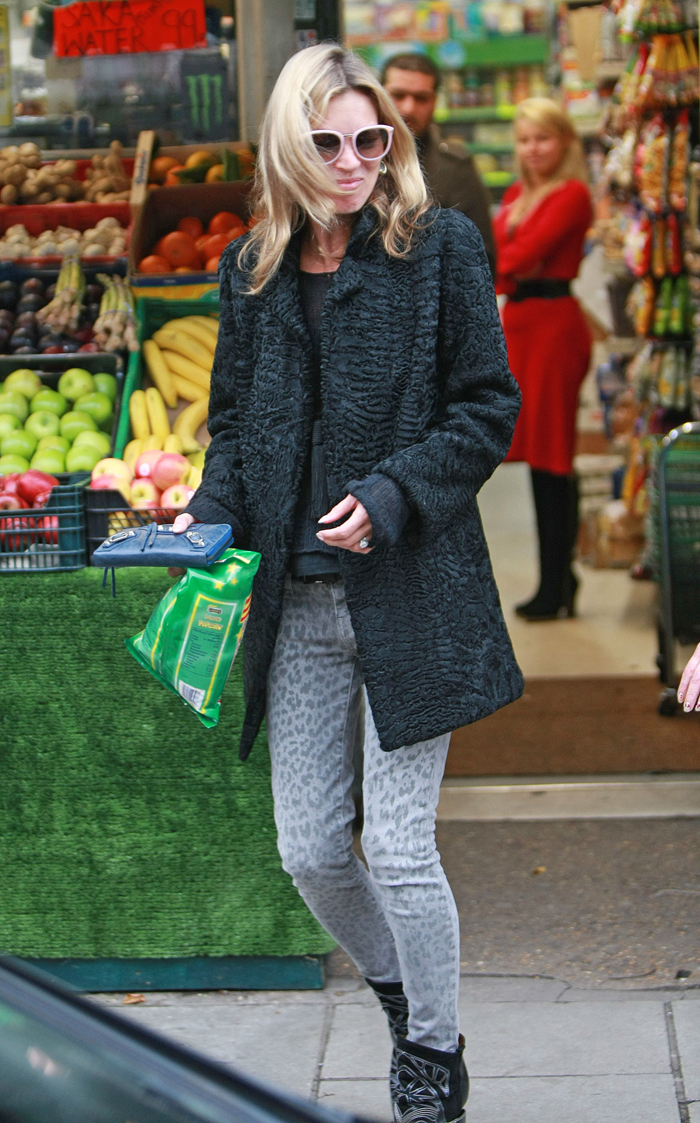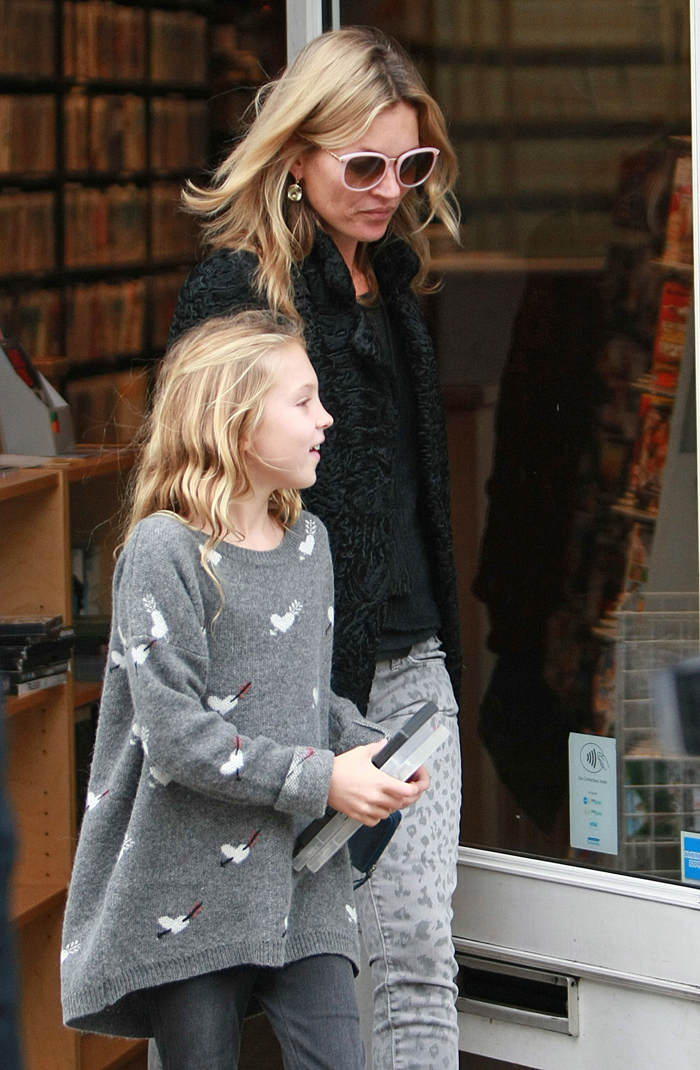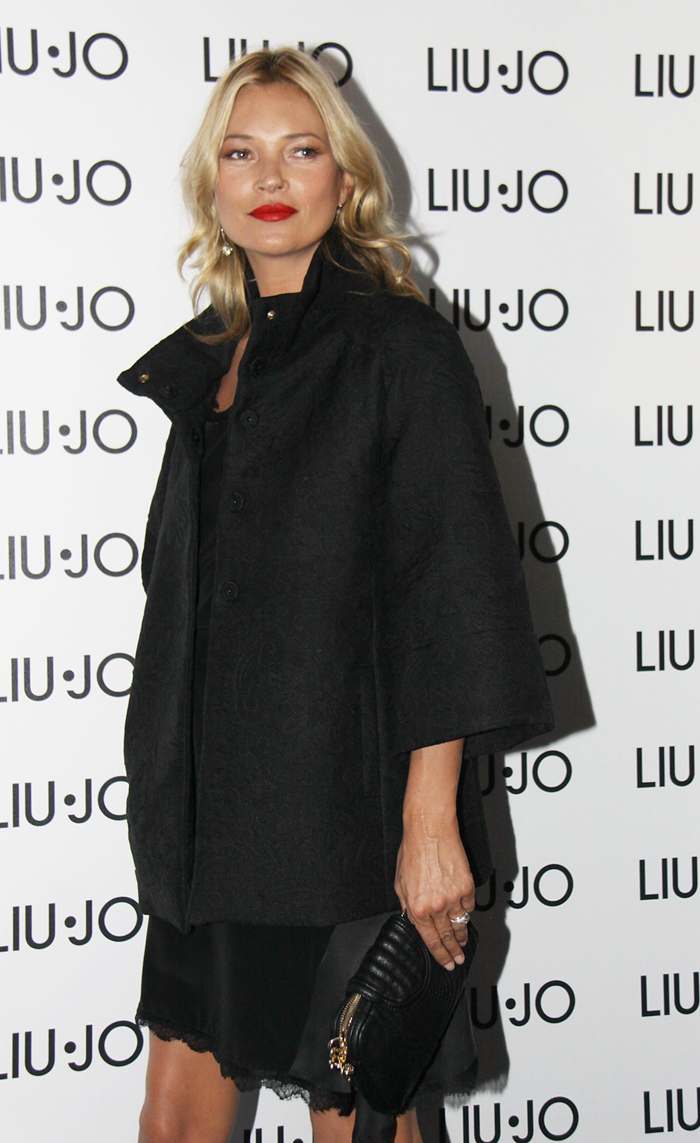 Photos courtesy of WENN