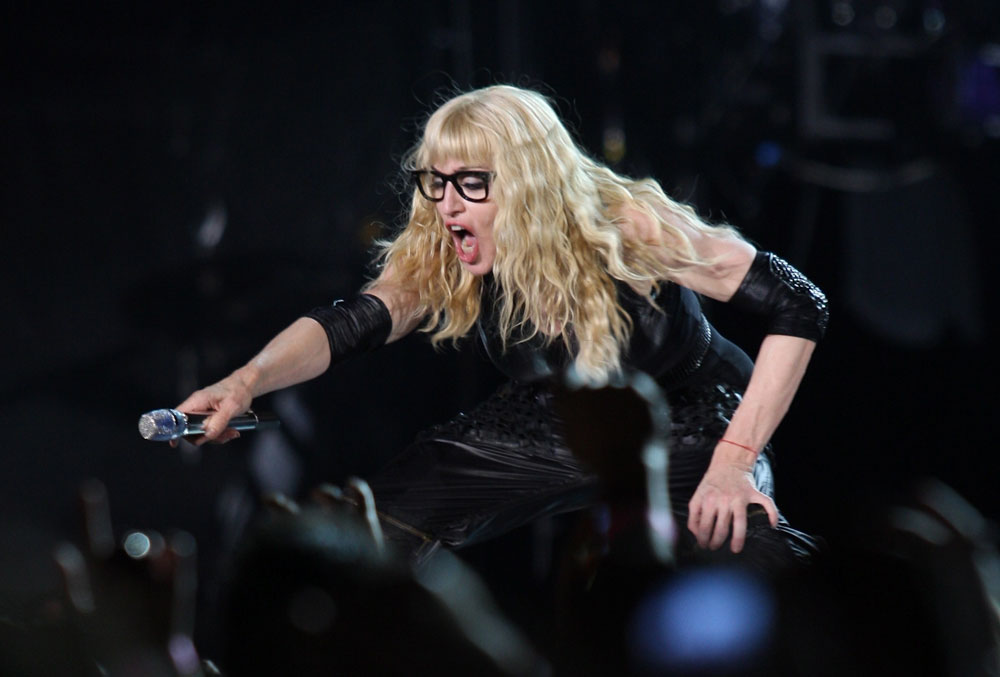 Retired Roman Catholic Cardinal Jorge Medina has come out and said that Madonna is causing 'impure thoughts' on her tour of South America. He said this during a mass honouring Augusto Pinochet. If it comes to a contest between Pinochet and Madonna to see who is most evil, Madonna is probably going to lose. Sure, they're both dictators, but Madonna really just bosses around her underlings, as opposed to a whole country. If you cross her, she fires you, she doesn't put you in front of a firing squad.
"This woman comes here and in an incredibly shameless manner, she provokes a crazy enthusiasm, an enthusiasm of lust, lustful thoughts, impure thoughts," said Medina, the cardinal who was chosen to announce the election of Pope Benedict XV.

Hundreds of fans spent three days camping outside the National Stadium in Santiago to get good spots for Wednesday's concert, the first of two. About 60,000 people were expected at each performance.

One of those waiting in line, Roberto Lopez, told local reporters that he had quit his job in the southern city of Punta Arenas because his boss had not given him time off to attend the concert.
Looking at Madonna, I'm not sure I'm getting 'impure thoughts'. Sure, I wonder if she could crack a nut for with her thighs, I wonder if she knows how aging that shade of blonde is, but I can't say that anything particularly sexy spings to mind. Then again, I'm just not into dominatrix chic, which is clearly what she's going for. Nice boots though.
Obviously Madonna has a history of deliberately upsetting the Catholic Church, which criticized her Like A Prayer video, and her live act.
Madonna took her kids on a boat ride in Buenos Aires on a break during her Sticky and Sweet tour, where David was wearing the same 'Speed Racer' t-shirt my son has. I wonder who went to Target to buy it for him.
Here's Madonna out with David in Buenos Aires, Argentina on 12/10/08 and performing in LA on 11/6/08. Credit: WENN