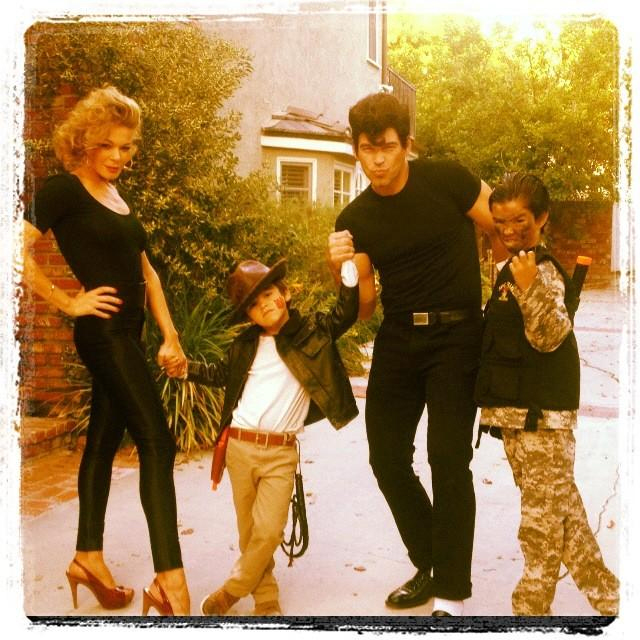 LeAnn Rimes was "Sandy" from Grease, just like Gwen Stefani. I don't really get why everyone is like "Hey, that frankenstorm was named Sandy, like Sandy from Grease! That's a good Halloween costume idea!" I can't tell if they're being topical and/or insensitive (I mean, people literally died during Hurricane Sandy) or if it's just dumb and quite dated (I mean, Grease? Really?).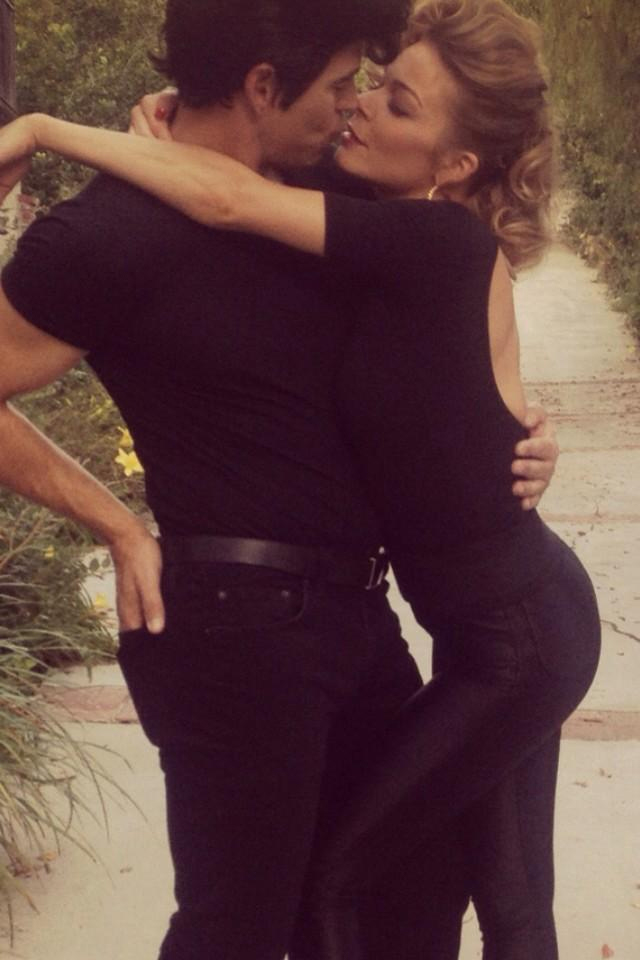 Anyway, Eddie Cibrian dressed up as Danny from Grease of course and LeAnn went old-school and tweeted a punch of photos of herself. It feels like old times! LeAnn even tweeted photos of "her boys" – the boys were dressed up as Indiana Jones and a Navy Seal. I have to admit, that Indiana Jones costume is the bomb.
I like that LeAnn hung a sign that said "Insane Asylum" on her front door. Because that's not insensitive to her own significant mental health issues, right? People must have looked at that and gone, "Oh… ha… ha… a joke…?" LeAnn tweeted a bunch of pics of her BFF Lizzy too. Is Lizzy the one that some of you think is fooling around with Eddie? Lizzy does look like his type.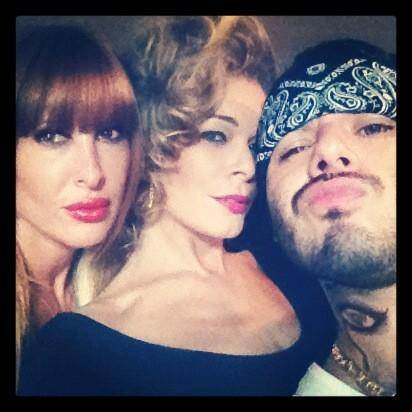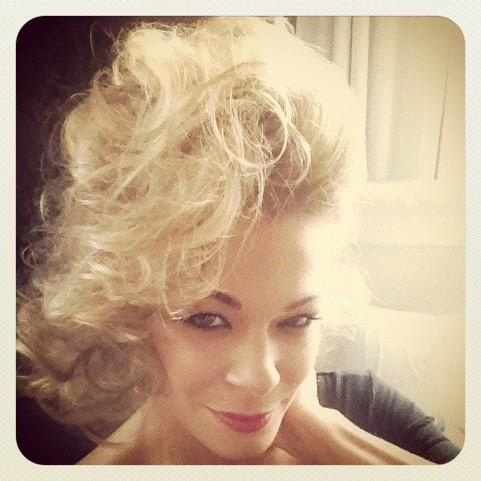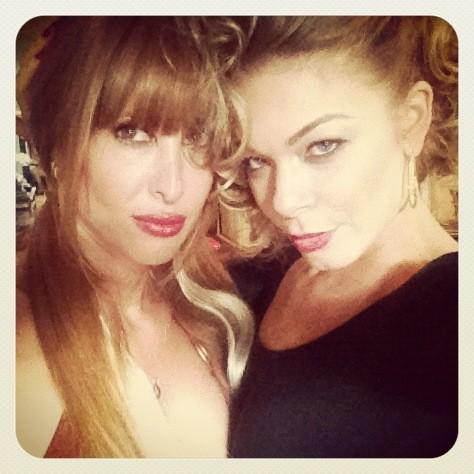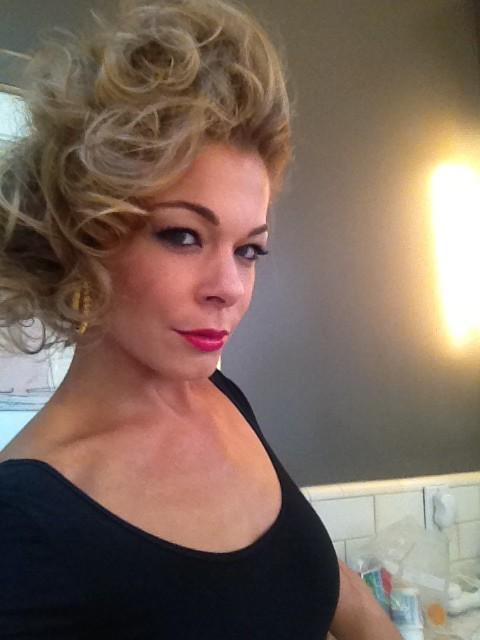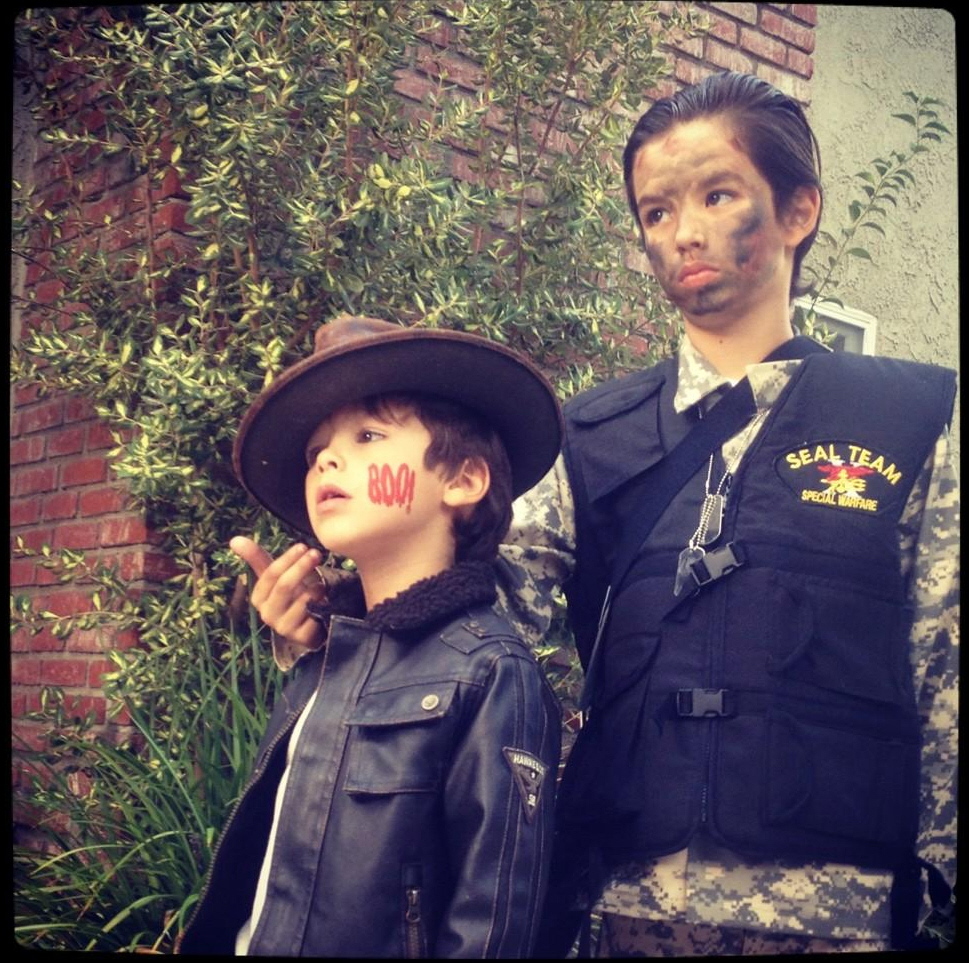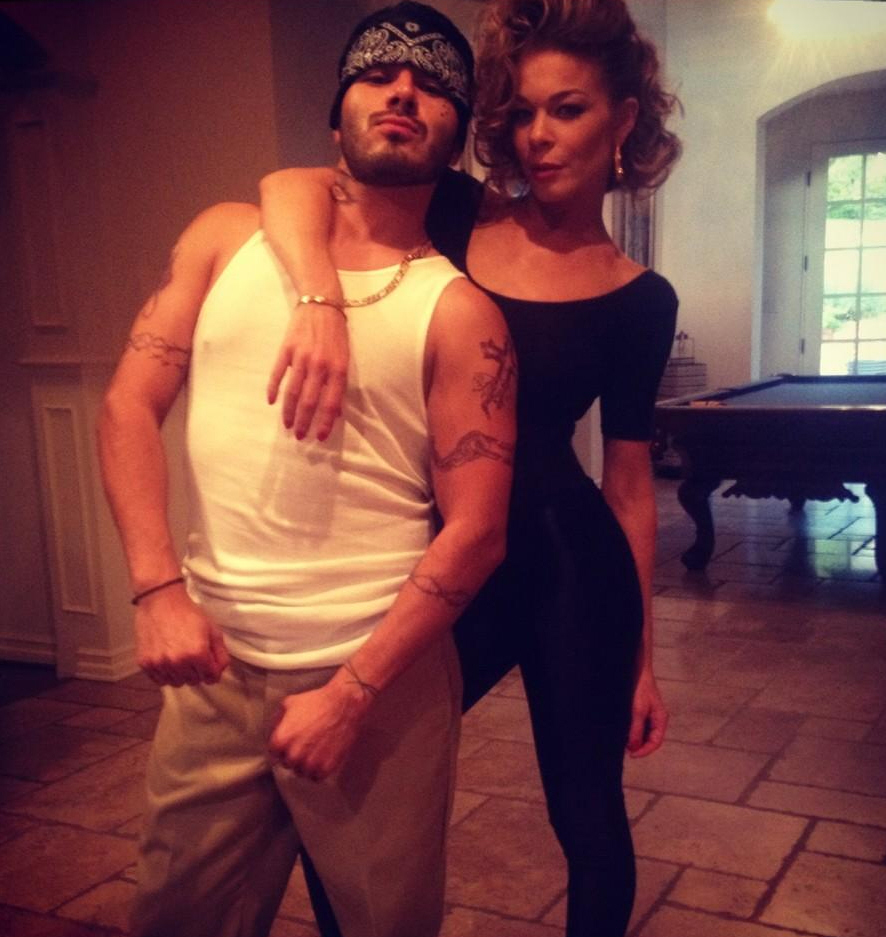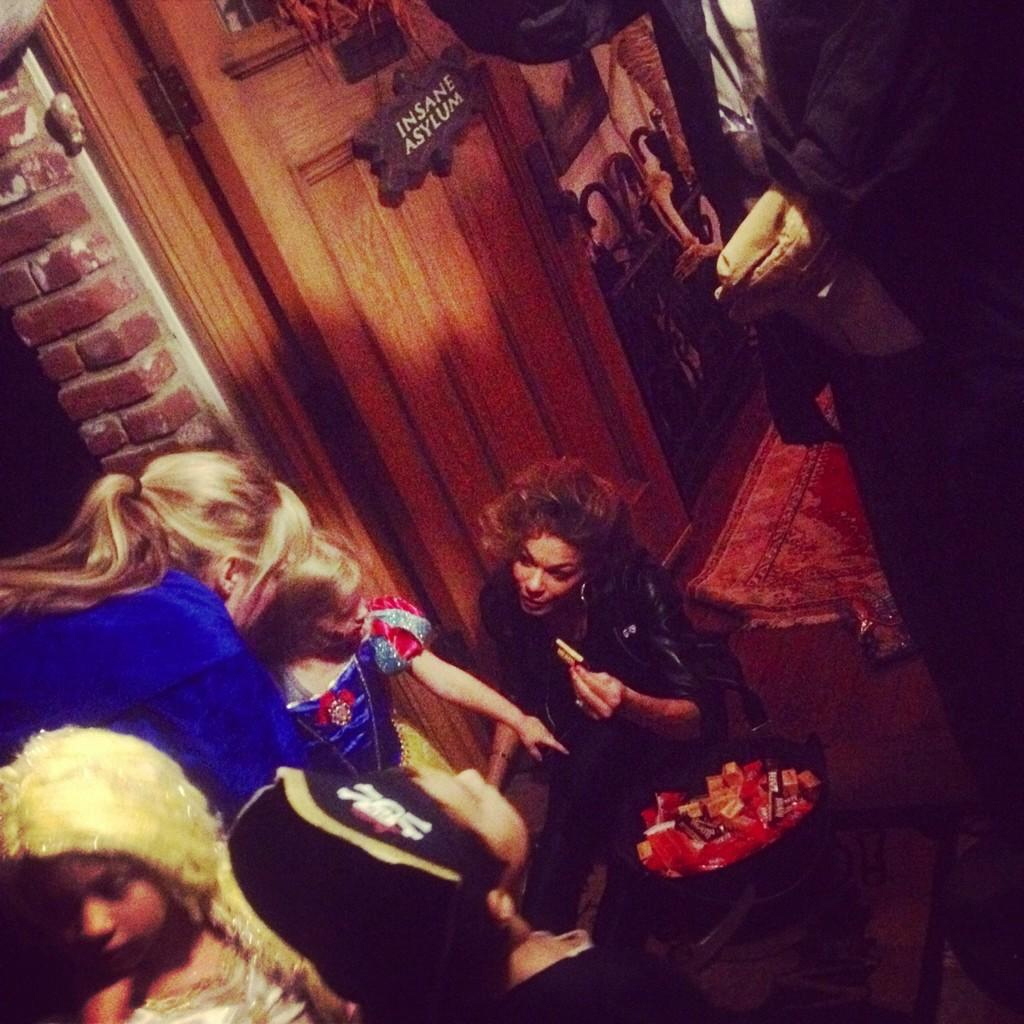 Photos courtesy of LeAnn's Twitter.