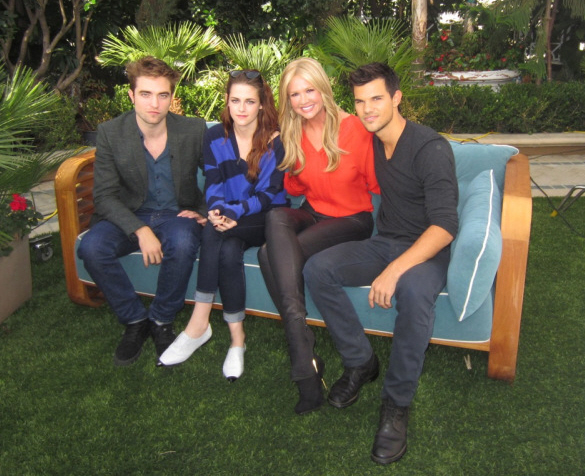 Ah, so much Twihard Dramz. It was a whirlwind 24 hours for the Twihard when the First Couple of Sparkling went out in public together and held hands… while wearing budget masks for Halloween. Then Kristen Stewart put on an attractive minidress and made an appearance at the Hollywood Foreign Press Association. And then after that, Kristen, Sparkles and Taylor Lautner all sat down for their first set of interviews with Entertainment Tonight and MTV. Just FYI, everyone is billing these interviews as "the first sit-down interviews with both Kristen and Rob" and while that's true, Taylor was there for everything. He is the asexual buffer in the twisted Twihard Dramz. Here's a clip of the ET interview
Here's the MTV interview:
God, I always forget how awkward everyone is when they're all together. If anything, I think Rob seems the most laid-back, Kristen is predictably awkward and lip-bite-y, and Lautner is the dude who can't read the room, but he knows that something is "off" somewhere. As for what was actually said… it's all Greek to me. It's like "dog-whistle politics" – this is "dog-whistle Twihard BS". Only Twihards care about what they're actually saying and listening to them describe love scenes and blah blah blah.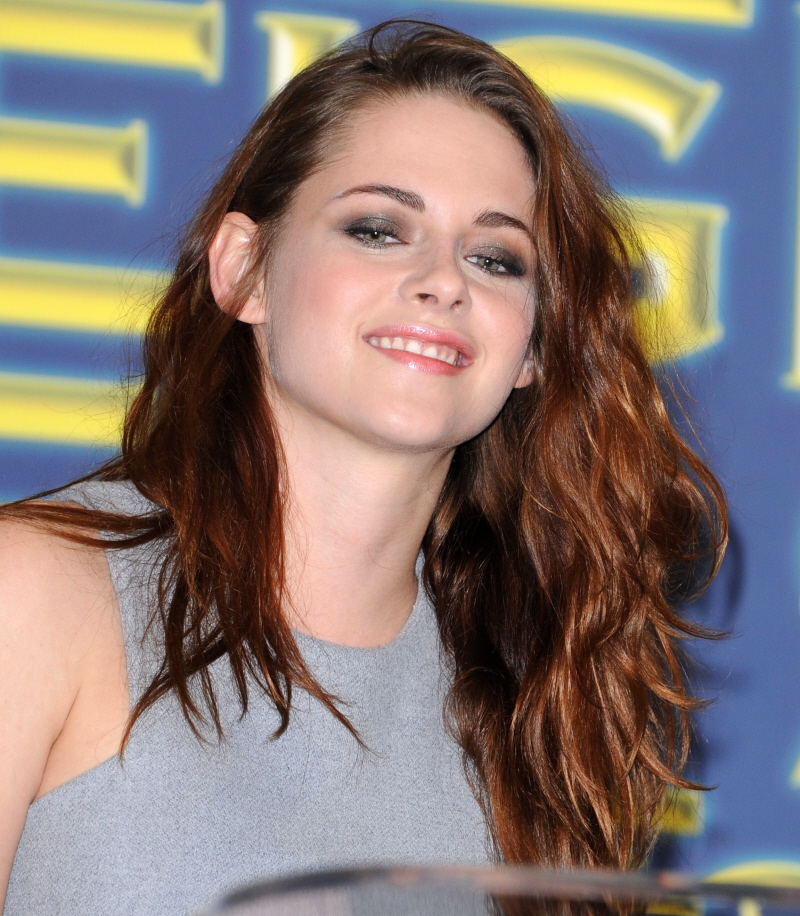 Some more shots from Rob's L'Uomo Vogue cover shoot: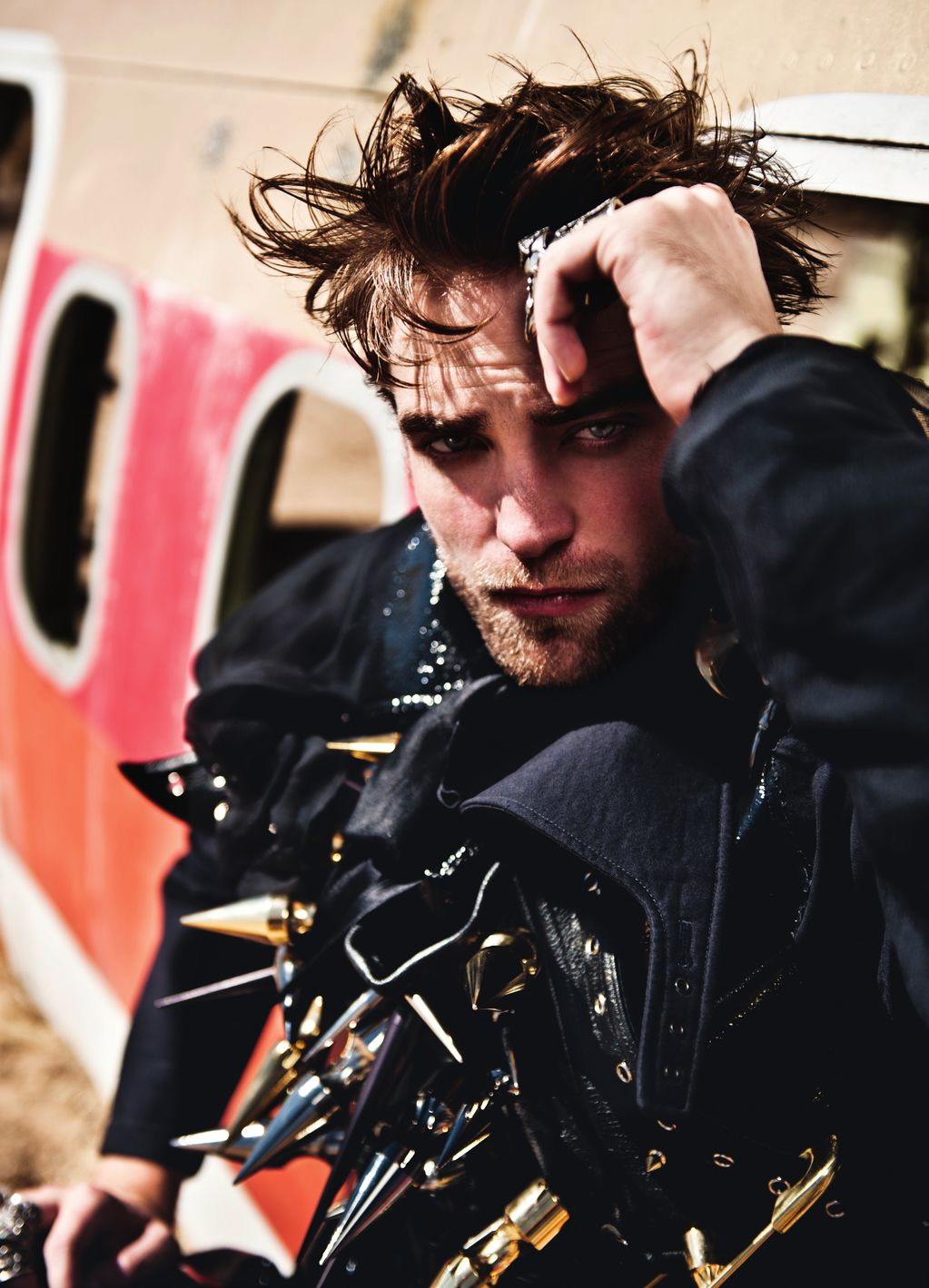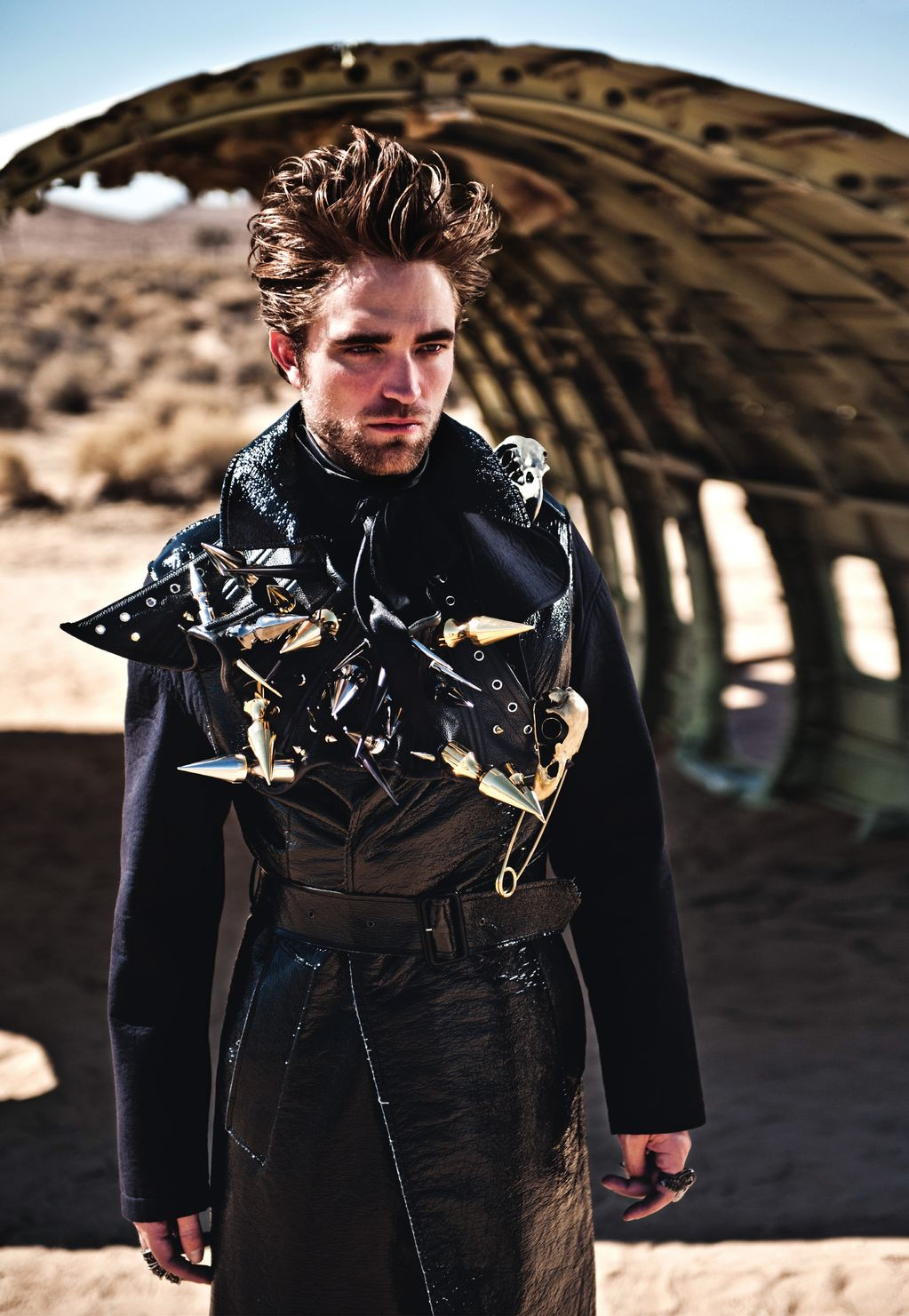 And here's a pic of Kristen and Rob together on Halloween: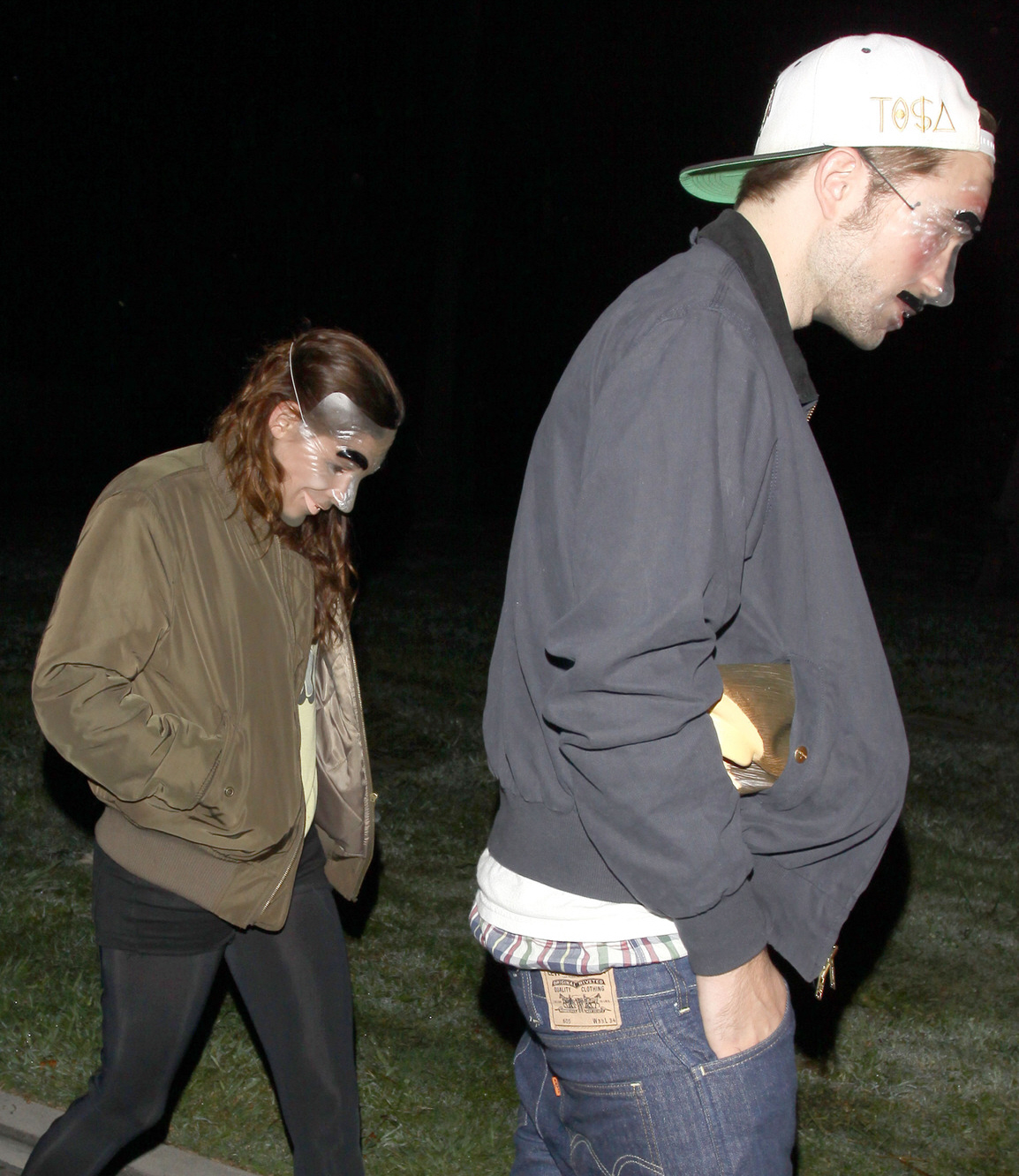 Photos courtesy of Nancy O'Dell, L'Uomo Vogue photos of Robert Pattinson (which make my life!), Fame/Flynet, PCN.