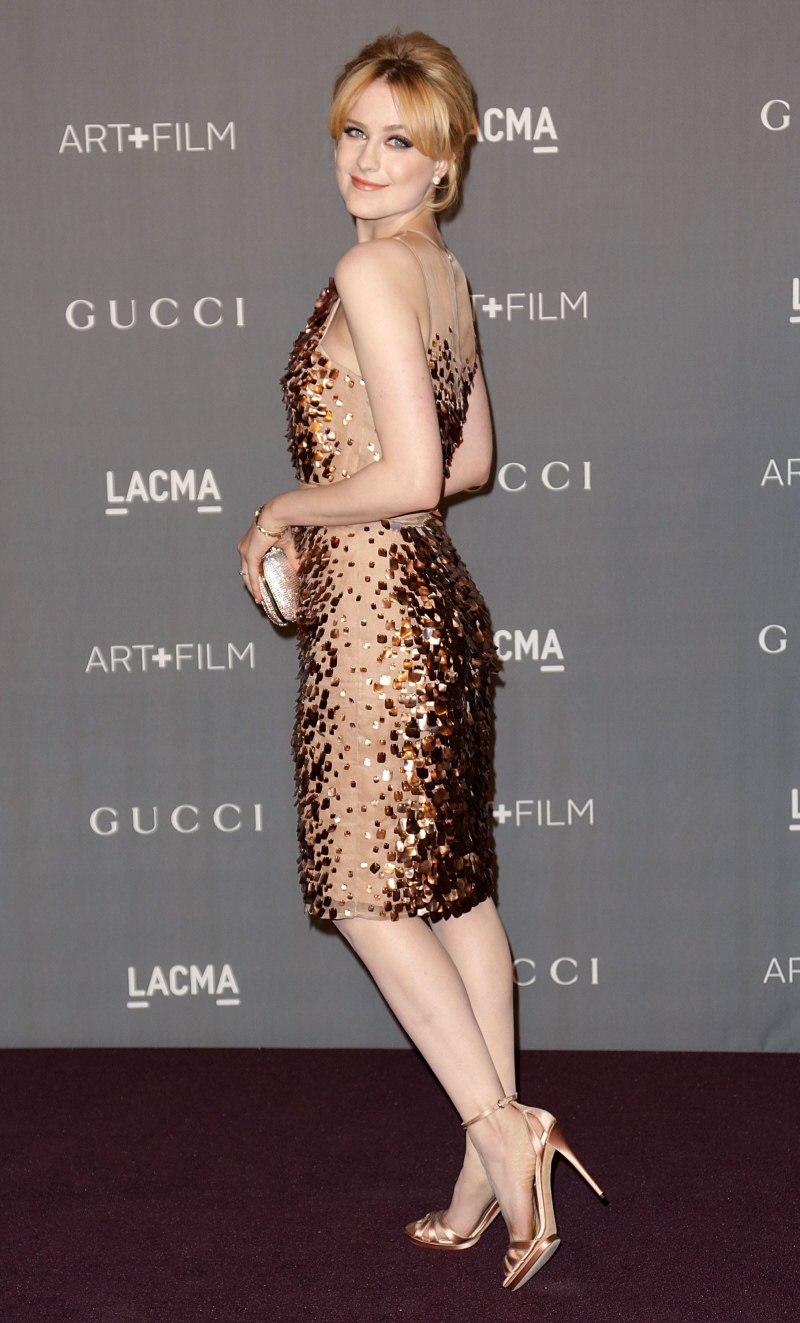 I kind of forgot that Evan Rachel Wood claims to be bisexual. In an Esquire interview last year, Evan was asked straight-out if she dates women, and she said "Yes" and when questioned further about what it's like for her to date ladies, she said, "Yeah, I'm more kind of like the guy when it comes to girls. I'm the dominant one… I'm opening the doors, I'm buying dinner. Yeah, I'm romantic." So what about her bisexuality now that she's just married Jamie Bell?
Just one day after Evan Rachel Wood and Jamie Bell tied the knot in California, the 25-year-old actress took to Twitter to answer a fan's question about her sexual orientation.

"Honestly not trying to be an ass. Just trying to understand," one user wrote. "Does this mean you are not bi anymore? How does that work?"

"No," Wood replied Oct. 31. "It just means I am not single anymore."

Wood first opened up about being bisexual in a 2011 interview with Esquire. "I was always into very androgynous things. Guys, girls. . .I'm into androgyny in general," the Mildred Pierce star explained. "I'm more of like the guy when it comes to girls. I'm the dominant one. I'm opening the doors, I'm buying dinner. Yeah, I'm romantic."

In a later interview with Marie Claire, Wood — who once played a lesbian vampire queen on HBO's True Blood — said her bisexuality is "a big part of who I am, and it always has been for as long as I can remember. . . I've honestly fallen in love with a man and I've honestly fallen in love with a woman . . . I don't know how you label that, it's just how it is."

Wood and Man on a Ledge star Bell, 26, met in 2005 as costars in Green Day's "Wake Me Up When September Ends" music video. They soon began dating, and even got matching tattoos in 2006. Though they called it quits after one year together, they reunited in summer of 2011. Bell popped the question in early 2012.

The couple tied the knot in a small ceremony with close family and friends. The bride wore a custom Chantilly lace mermaid gown by Carolina Herrera with capped-sleeves and striped ribbon waist detail. "I am so happy for Evan, she is a timeless beauty and her gown in Chantilly lace captures this perfectly," the designer told Us Weekly.

On Oct. 31, Wood also retweeted a quote about marriage from the WOW Facts of Life account: "They say the wedding ring goes on the left ring finger, because it's the only finger with a vein that connects to the heart." The following day, Bell thanked his Twitter followers for their warm wishes. "I'm a lucky man," he wrote.

Wood called off her wedding plans with rocker Marilyn Manson in 2010 after years of on-and-off dating.
So… okay. She still considers herself bisexual and she just married a man. I imagine that Jamie Bell is fine with it, don't you? I mentioned in the story I did about their wedding, but the impression I get from Jamie is that he adores her and he really went after her this second time around (they dated when they were teenagers too). As for Evan in general… I know many of you don't like her. I used to find her incredibly annoying too, but then she went away for a little bit and she did some interesting work and… now I kind of like her. I've said this before, but I think she seems to be taking some career and life tips from Angelina Jolie, and out of all of the girls trying to be the next Angelina, I think Evan might be able to pull it off.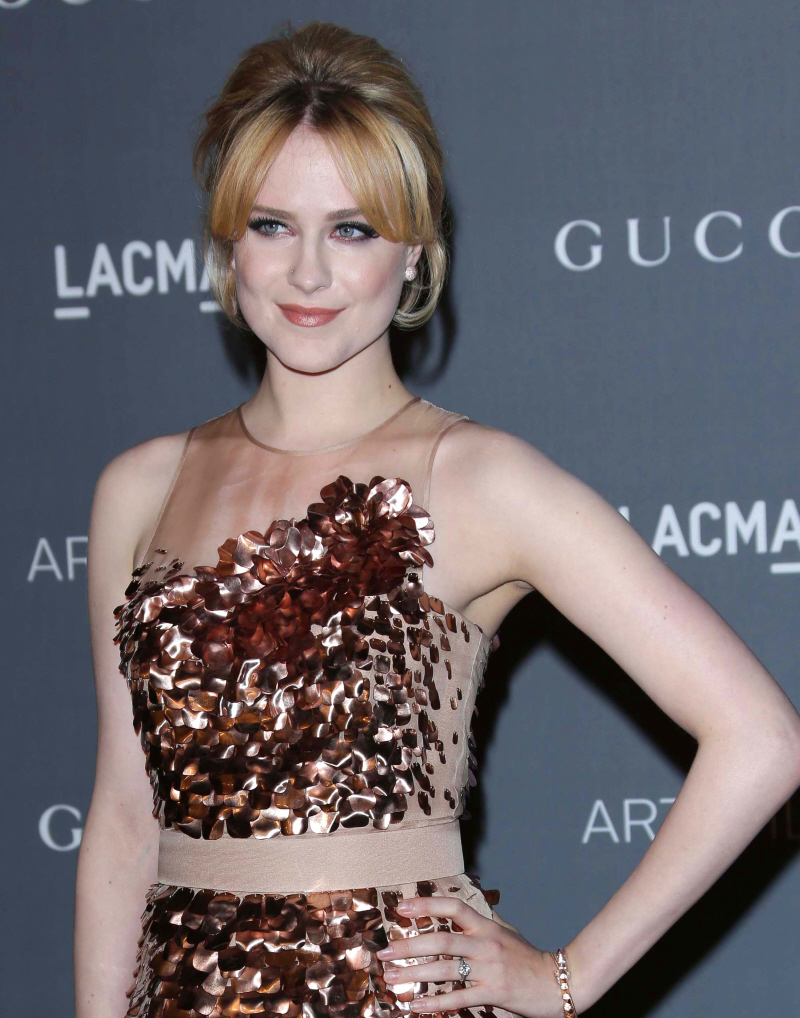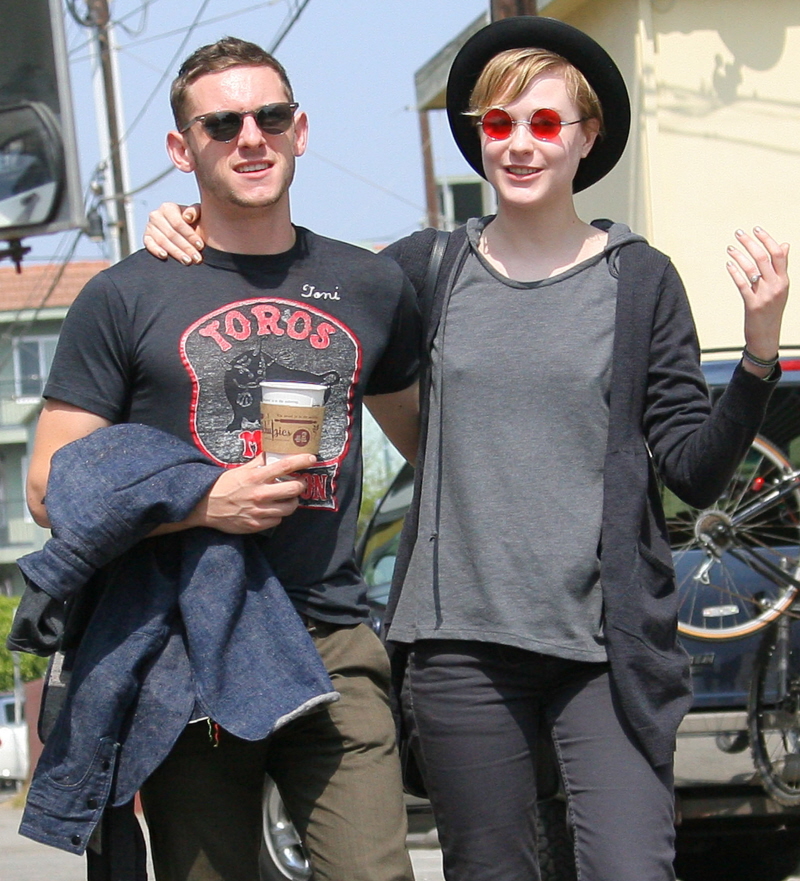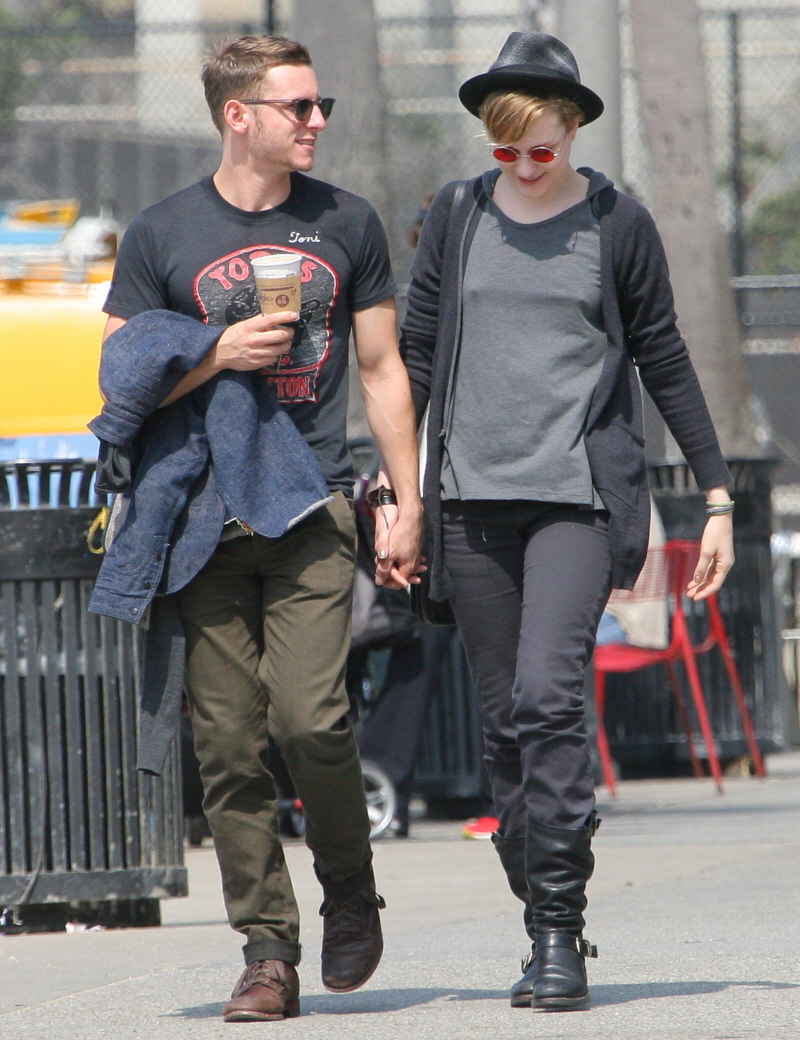 Photos courtesy of WENN, Fame/Flynet.