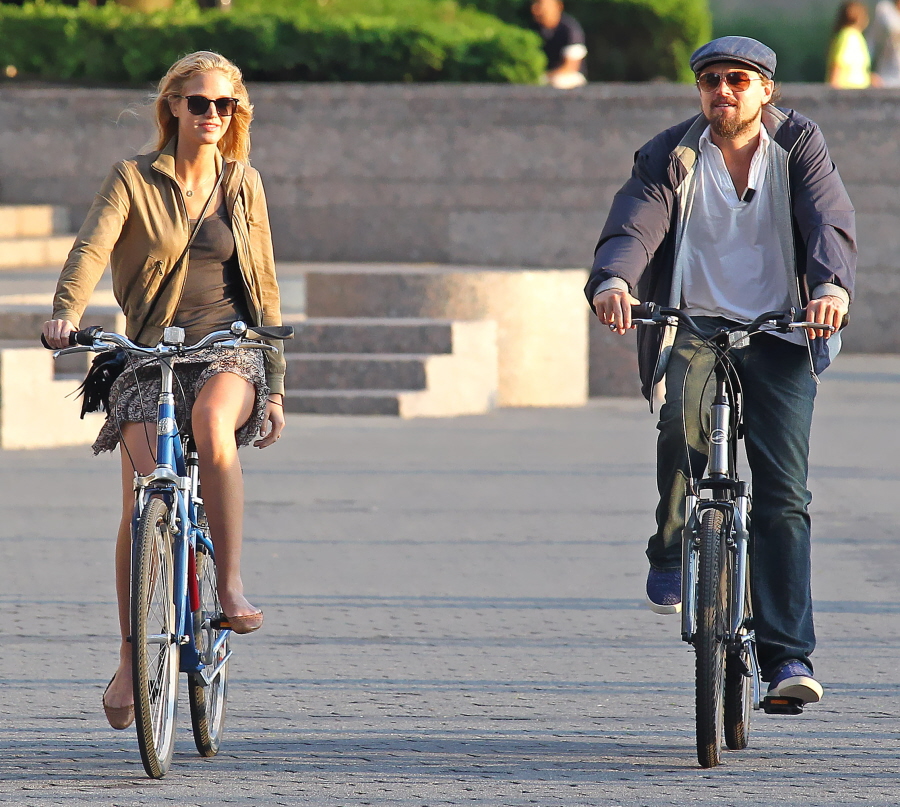 So sad! Leonardo DiCaprio has broken up with his latest Victoria's Secret model girlfriend, Erin Heatherton. Poor Erin. She made a go of it, and the tabloids tried to convince us that poor Erin was finally (!) the girl to make Leo settle down, but it was not to be. Leo began dating Erin a few months after Blake Lively broke up with him… I mean, that's according to Team Lively, although I tend to believe it more as time passed. I think Blake dumped Leo when she saw an opening with Ryan Reynolds. And now Leo dumped Erin less than two months after Blake's surprise wedding?!?! If Leo was a girl, we would be talking about how pathetic he is. I'm just sayin'. Both Page Six and Us Weekly got tips about the split, which makes me believe it really went down:
Leonardo DiCaprio and Erin Heatherton are letting go. After about ten months of dating, the Great Gatsby star, 37, and the American supermodel, 23, are going their separate ways.

"They split a few weeks ago," a source close to the couple tells Us Weekly. "There's no bad blood -– they still care about each other a lot."

DiCaprio and the Victoria's Secret stunner first stepped out in December of last year, a few months after he and Blake Lively ended their spring and summer romance. At issue in this relationship?

"They're both just really busy, they had crazy schedules," the source explains.

Indeed, DiCaprio traveled the globe in 2012, shooting Great Gatsby in Australia, then Django Unchained in New Orleans, and then the Wolf of Wall Street in NYC. "They still love and respect each other very much," the source says. "It was just time to move on."

Heatherton isn't DiCaprio's first supermodel love: He dated Gisele Bundchen from 2001 to 2005, and Bar Refaeli from 2006 to early 2011.
Page Six says the split happened last week and a source tells Page Six, "Erin wanted things to get more serious between them, but Leo is not ready to settle down. While it would seem amazing that he wouldn't want to settle down with one of the world's most beautiful women, Leo leads a charmed life. A few months back it seemed like he was really into Erin. She's smart, beautiful and, importantly, got on with his mom. They are still friends. the timing just wasn't right for them. They still care about each other and remain friends." Yeah. Leo dumped her because she mentioned marriage, I bet.
Page Six also notes that Leo has been living it up in NYC while he films The Wolf of Wall Street with Martin Scorsese. Apparently, Leo and Jonah Hill have been partying together and last Wednesday, Leo went to a Halloween party with "a gaggle of 15 girls." A "gaggle"? Not a "flock" or a "herd" or a "pride"?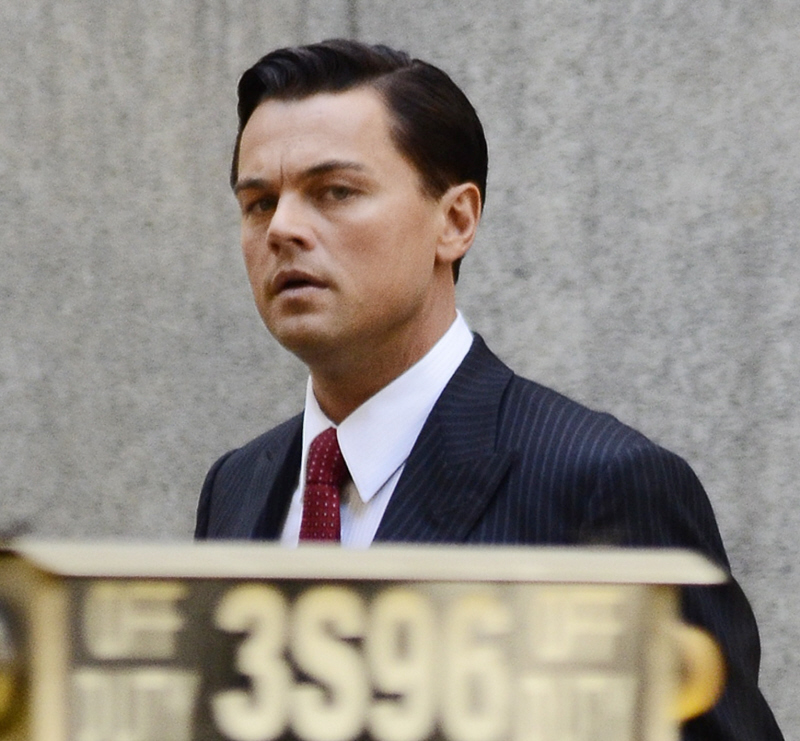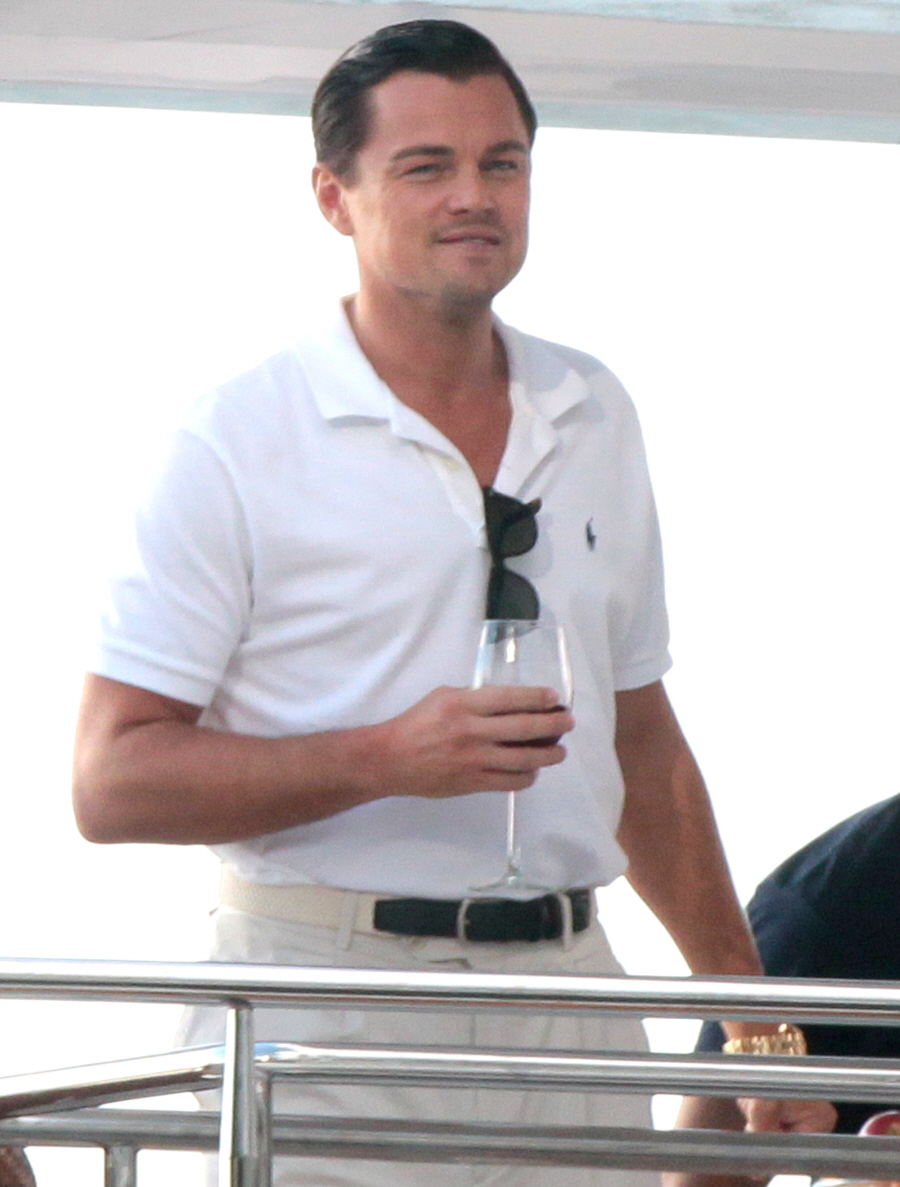 Photos courtesy of Fame/Flynet and WENN.