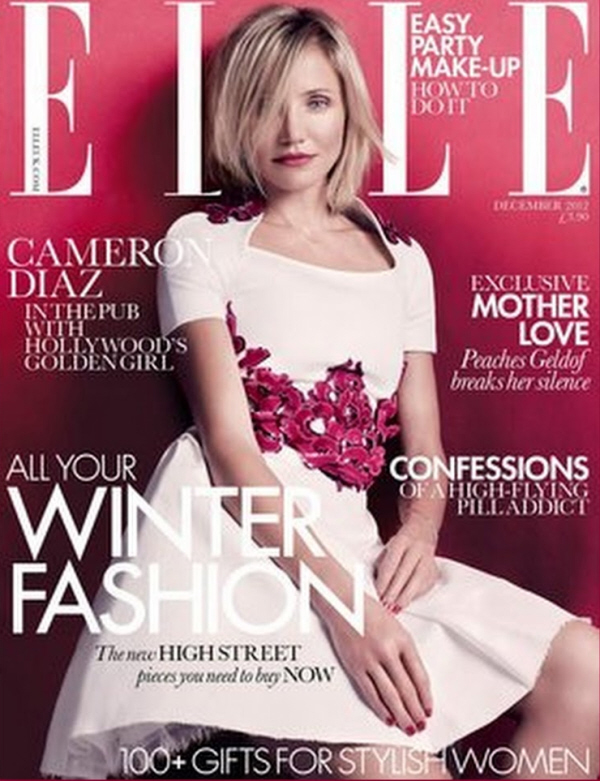 Cameron Diaz covers the December issue of Elle UK, and I'm including the newsstand and the subscriber's covers – neither are very good, and both are very, very PINK. I just don't know what to do with Cameron these days… I want to like her. I want to root for her. But I get the feeling that she's a bigger mess than we ever realized. I think Alex Rodriguez did a number on her self-confidence and these days, she's too focused on being seen as a "bombshell" when it's not really working for her anymore. Personally, I believed the story from Us Weekly about Cameron "hitting on" Robert Pattinson at the LACMA event last weekend – it seemed in character for her. But I think Cameron may have overstepped a line this time… in her Elle interview, she insinuates she has a flirty/sexy relationship with Michael Fassbender. GIRL STOP.
Cameron Diaz has joked she needs "hocus-pocus magic voodoo" to help her find a boyfriend.

The single actress says legendary British actor Tom Courtenay fulfilled her ideal man criteria when they worked together on the film Gambit.

The 40-year-old blonde wishes she could turn back time to make the 75-year-old veteran star younger in order to date him.

"I need a little bit of hocus-pocus magic voodoo to try get him to be, like, 40 years younger," Cameron joked to the latest edition of British magazine Elle. "He's so charming, so much fun."

The actress is known for her past romantic relationships with Hollywood heartthrobs including Jared Leto, Matt Dillon and Justin Timberlake.

Most recently she was involved in a relationship with baseball star Alex Rodriguez, but the couple split last year.

Since then Cameron hasn't officially dated anyone else, however earlier this year she hit the headlines when she was seen out in London with 35-year-old actor Michael Fassbender.

The pair were spotted enjoying dinner in September during filming for Ridley Scott movie The Counsellor.

Cameron gushed about her co-star Michael during the interview with the magazine.

"He does have a lot of confidence…" Cameron teased.
Noooooo. Why is it all of these Hollywood blondes are always on Fassbender's jock? First Charlize Theron and now Cameron? Why do they think they have a shot with him? It just takes a few minutes to peruse his dating history (and even just glance at his current girlfriend) to realize that the dude exclusively dates women of color. Incidentally, it has been a while since I've heard anything about Fassbender and Nicole Beharie… I wonder where she is? I hope she didn't get scared off by Cameron and Charlize.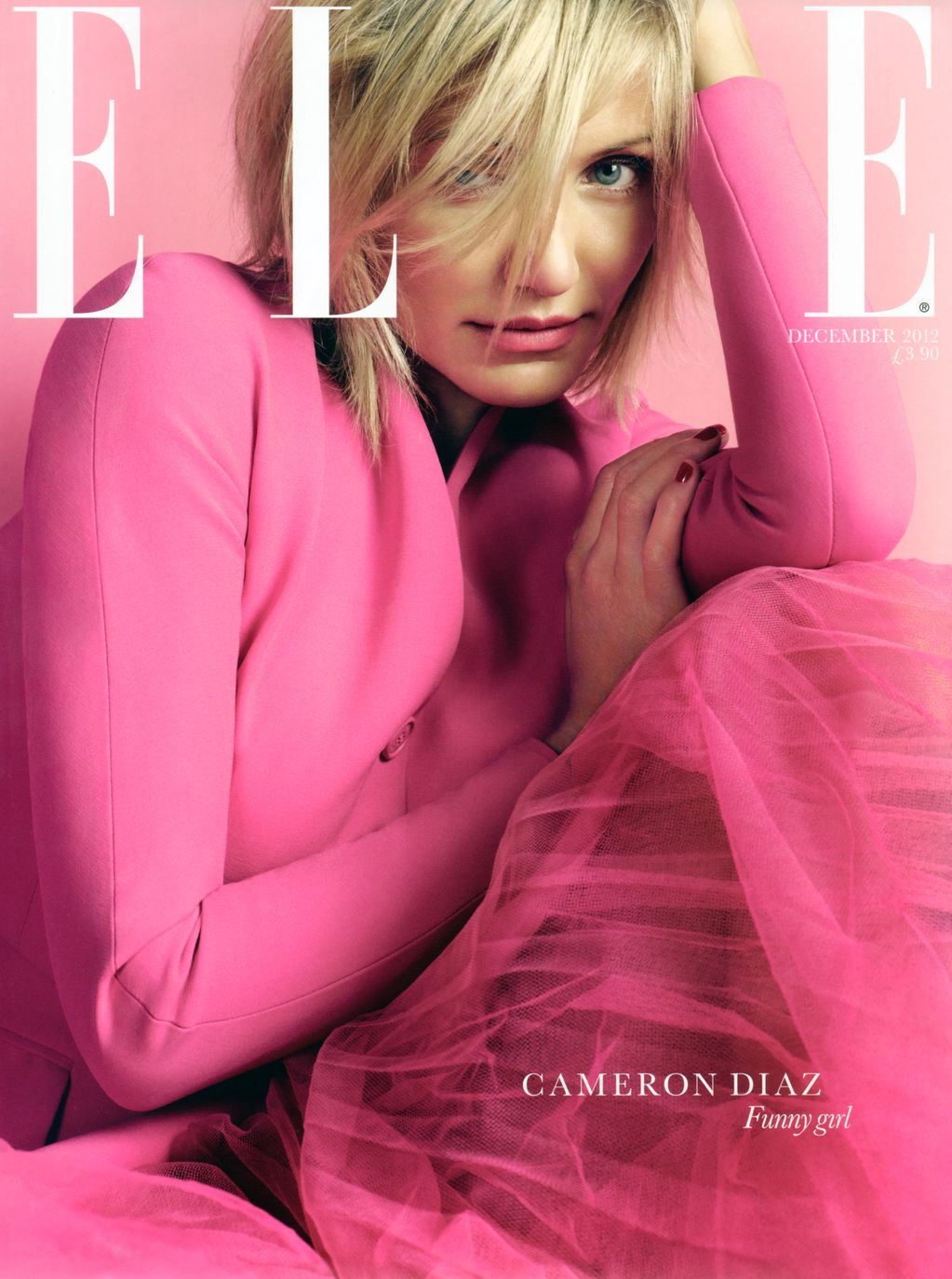 Photos courtesy of Elle UK, via The Fashion Spot.