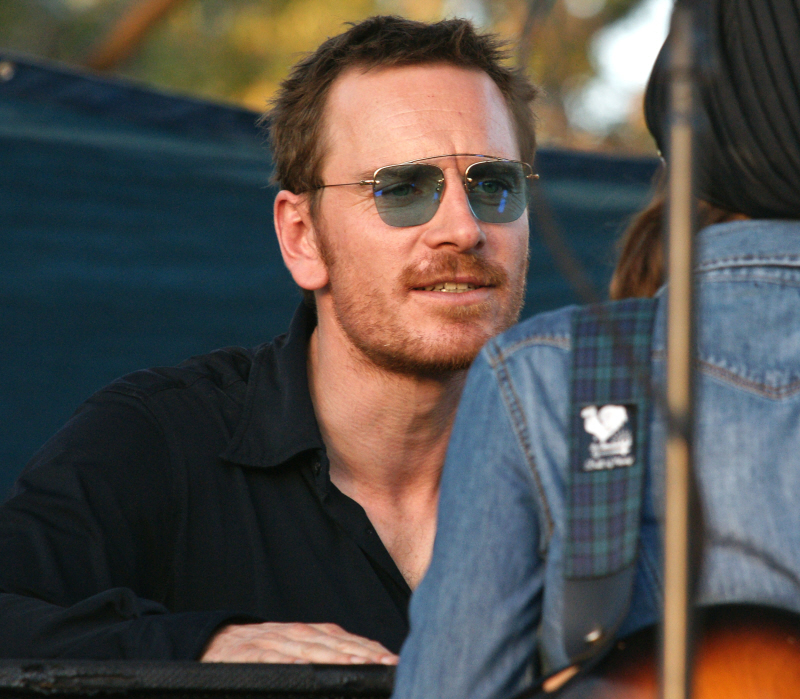 Ooooh! Here are some newish photos of Michael Fassbender in Austin, Texas last Friday. Fassy is looking at Rooney Mara in these pics – they're still working on that Terrence Malick project, which by my estimation should probably be coming out in 2016, after being heavily edited to excludes Fassy, Ryan Gosling and Natalie Portman. Just because that's the way Malick rolls. I think Fassy looks really good here – kind of sleazy and unkempt, which is the way that I like him. There have been lots of stories about Fassy in Texas, and thank you ladies for sending those in and for tweeting me eyewitness accounts and such. I'd be interested in knowing something, Texas Celebitches: has his girlfriend Nicole Beharie been around?
Anyway, I have some good news! Fassy has signed on for yet another film. He's pretty much working back-to-back these days. This year, he's already completed Twelve Years a Slave, The Counselor and I think this Malick film will be done soon too. Then Fassy has several projects lined up into next year. And now this! Fassy and Colin Firth, working together at long last. According to Deadline, Sean Penn has pulled out of an adaptation of Max Perkins: Editor of Genius, and now Colin and Fassy are in. Here's more about the project:
It may seem like there are a ton of new projects hitting this week, and that's because the American Film Market is getting under way. That's where indies go to find financing and distribution partnerships, and so it's one of a couple big marketplace events where producers announce new films. One of the most promising so far is Genius, which has changed up its cast a bit.

Once meant to star Sean Penn, the film will now pair Michael Fassbender and Colin Firth for the first time, in a film about the relationship between author Thomas Wolfe and his long-time editor Max Perkins. In the days where editors often seem more like proofreaders than true literary guiding lights, Maxwell Perkins remains famous for his work with F. Scott Fitzgerald, Ernest Hemingway, and Thomas Wolfe, among other writers.

And then expanded, reiterating that John Logan (Gladiator, Noah, Skyfall) is scripting based on the A. Scott Berg-penned biography Max Perkins: Editor of Genius. Michael Grandage, who has acted in film and television here and there, but is respected as a theatre director and producer, will direct as his feature film debut.

The trade doesn't specify who plays whom, but based on appearances alone, Fassbender should be Perkins, and Firth Wolfe. Their working relationship was contentious, as Wolfe was famously voluminous, and Perkins constantly fought him to restrain page counts, and to generally pound Wolfe's novels (such as Look Homeward, Angel in '29 and Of Time and the River in '35) into shape. Their working relationship was formally severed after the publication of Time and the River, but they remained friends, and Perkins became executor of Wolfe's estate after the author's death in 1938.

If Fassbender does play Perkins, it will be a nice shift — the intense actor isn't known, in general, for playing the friendliest of characters. But Perkins was known as much for his courteous, caring nature as his dedication to his craft. Could be a good turn for Fassbender if that's the way things work out.
Yes, I'm guessing Firth will play Wolfe and Fassy will play Perkins, and although the film sounds slightly boring, I'm guessing that it will end up being much better than it sounds. I mean, it's Firth and Fassbender! It will be great! Also, minor annoyance: Fassbender can underplay and be a solid, quiet dramatic actor like nobody's business. People just see an unkempt Irishman and they think he's a wild man, but he's more than capable of giving extraordinarily nuanced performances in straight dramas. I don't get why people would think this role would be some kind "departure" for him, given his acting history.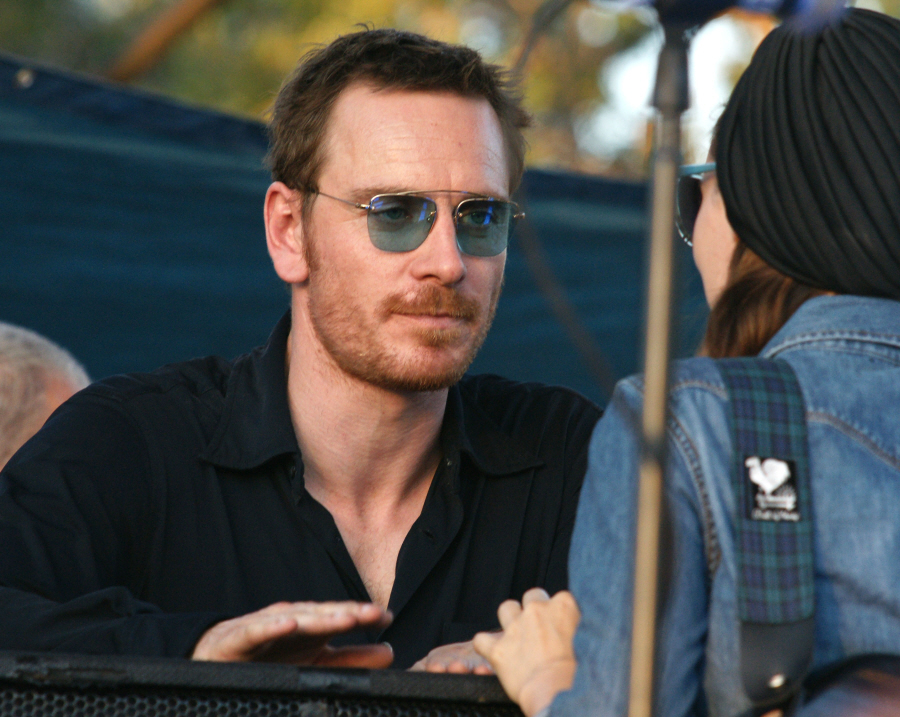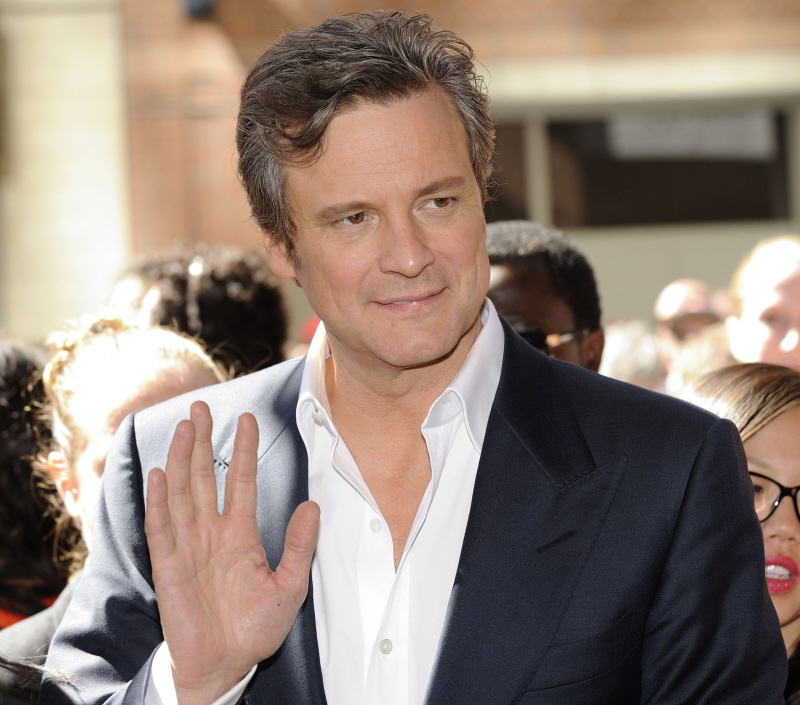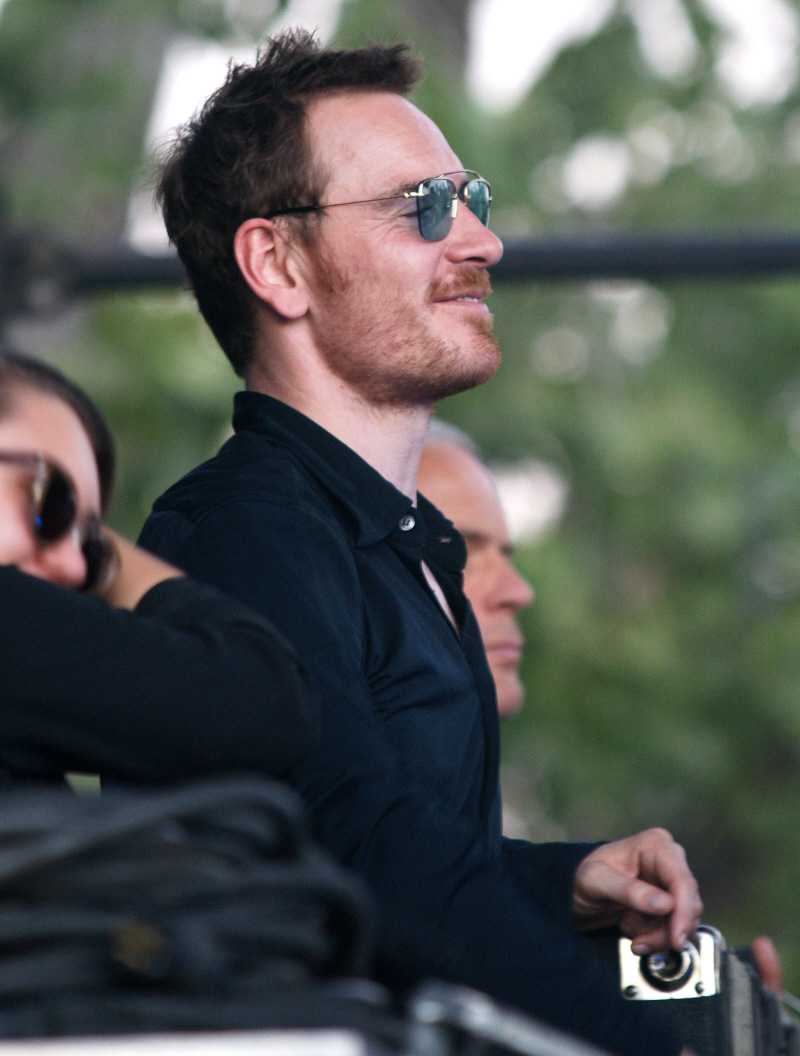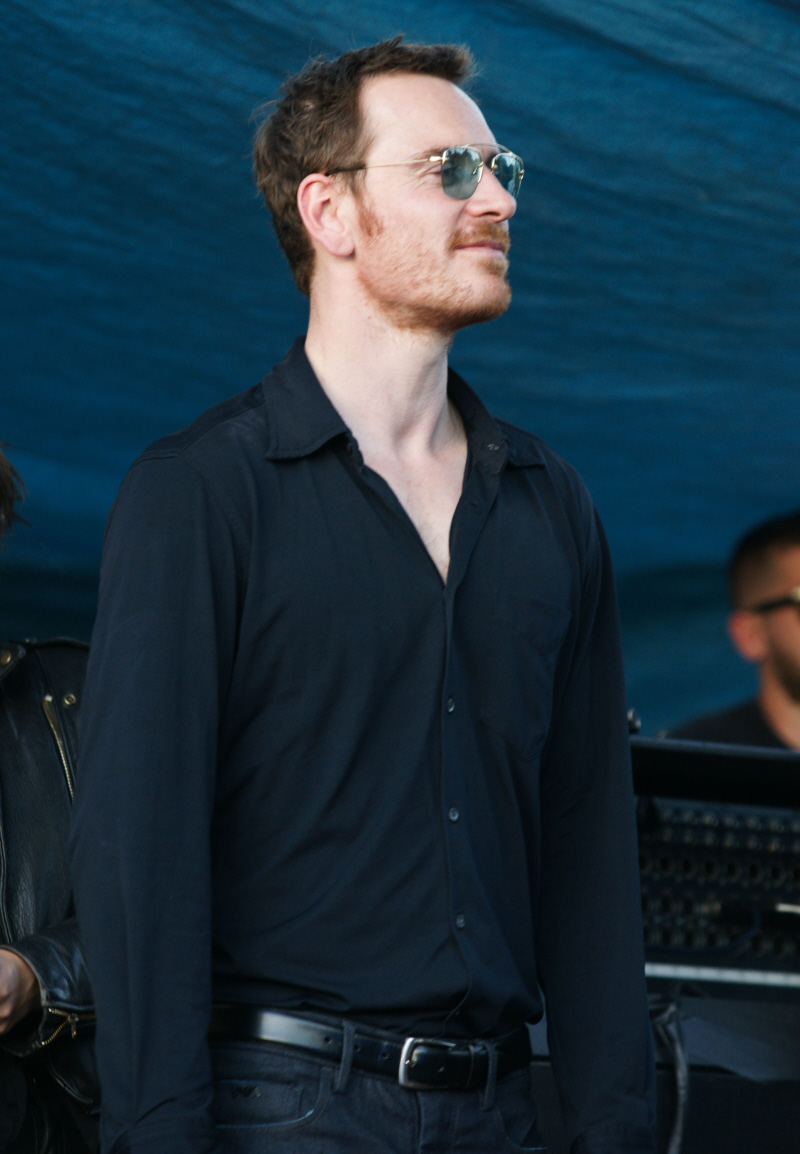 Photos courtesy of WENN.