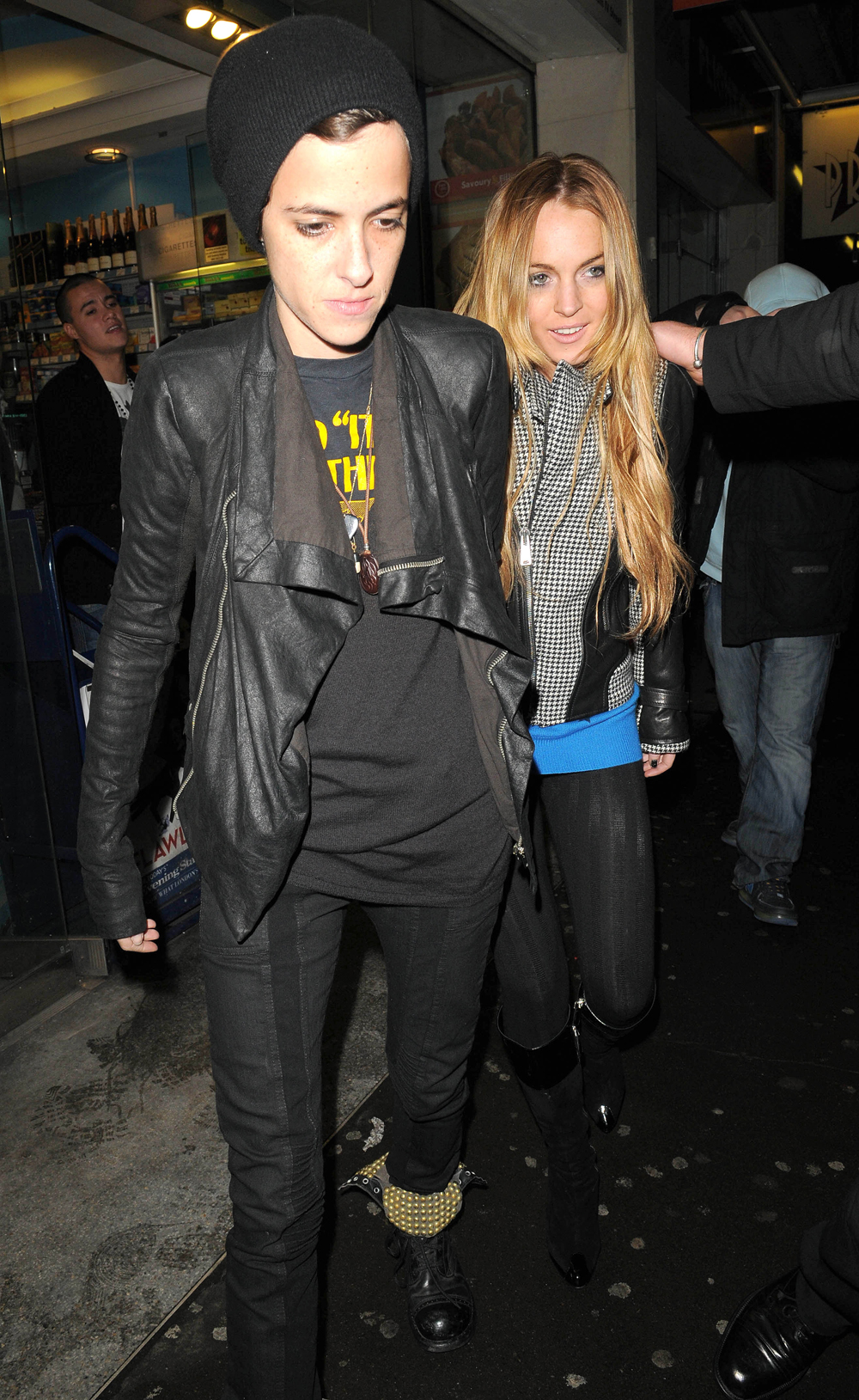 Samantha Ronson has been involved in a malpractice lawsuit against her highly respected lawyer, Martin Garbus, who represented her during her unsuccessful slander trial against blogger Perez Hilton. Garbus has countersued Ronson because she still hasn't paid him the approximately $140,000 in legal fees she owes. As a result, some very private details may come out about her relationship with girlfriend Lindsay Lohan. Garbus has requested all sorts of highly personal documentation, and it's likely Ronson will have to hand most of it over. It also sounds like Ronson doesn't have a leg to stand on.
Now the fight between this solicitor and this celebrity — he's appeared before the Supreme Court; she appears in Us Weekly — threatens to expose information about Lohan and Ronson that Perez Hilton could only dream about.

Garbus' attorneys have identified Lohan as the most critical witness in the case besides the two litigants and have requested information concerning their relationship, finances, possible drug use and alleged rehab stays. In one measure of how far his defense plans to go, they have asked for copies of every text message and e-mail between the women over the last two years.

A trial is scheduled for May in Los Angeles. The parties spent the last few months squabbling over procedures for deposing Lohan and Ronson after lawyers for the women raised concerns that videotapes of the pretrial Q & As would be leaked to the media.

"Totally acceptable worry. It'll likely happen," Hilton squealed on his blog.

A judge issued a protective order for Ronson, making confidential the time and place of her deposition, and limiting the number of video recordings and transcripts. Attorneys told the judge they were negotiating a similar arrangement with Lohan.

At the bottom of the failed libel suit and the pending malpractice action is a one-car crash: Lohan's Mercedes-Benz versus some shrubs in Beverly Hills on May 26, 2007. Police reported finding a small amount of cocaine in her car. The actress eventually entered rehab and pleaded guilty to driving under the influence.
[From the L.A. Times]
It might also come out that Samantha really did do some of the things Perez claimed in his blog, like create embarrassing photo ops with Lindsay for the paparazzi. Perez said Ronson got paid for this and was responsible for many of the mortifying Lindsay photos a few years ago. Garbus' legal team is now trying to prove that Perez's claims are true – or reasonable enough that they weren't malicious. If they can do that, they can show that the case was essentially unwinnable from the start, and there was no malpractice. So Ronson's former lawyer may essentially humiliate the crap out of her.
To defend the attorney, his lawyers must portray the defamation case as unwinnable, and in court papers, they have indicated they are searching for evidence that suggests that if Hilton's report wasn't completely true, it may have been close enough to not be malicious.

"Plaintiff would have had difficulty proving that reports that the drugs found at the accident were hers harmed her reputation if she had, in fact, been treated for substance abuse," an attorney for Garbus wrote in an August letter to Ronson's lawyer.
[From the L.A. Times]
The L.A. Times goes into great depth about the case, and it's clear that Samantha had such a grudge against Perez that she refused to do what was sensible legally. There were several points where she could – and should – have settled, but she refused to do so unless he apologized. Because of that she lost the case, and was responsible not just for her $140,000 legal bill for Garbus, but also for Perez's $85,000 legal bill. Considering her stubbornness, I seriously doubt she'll settle with Garbus either, which means a lot of embarrassing details may soon come out.
Here's Samantha and Lindsay leaving Bungalow 8 nightclub in London on November 18th. Images thanks to WENN.