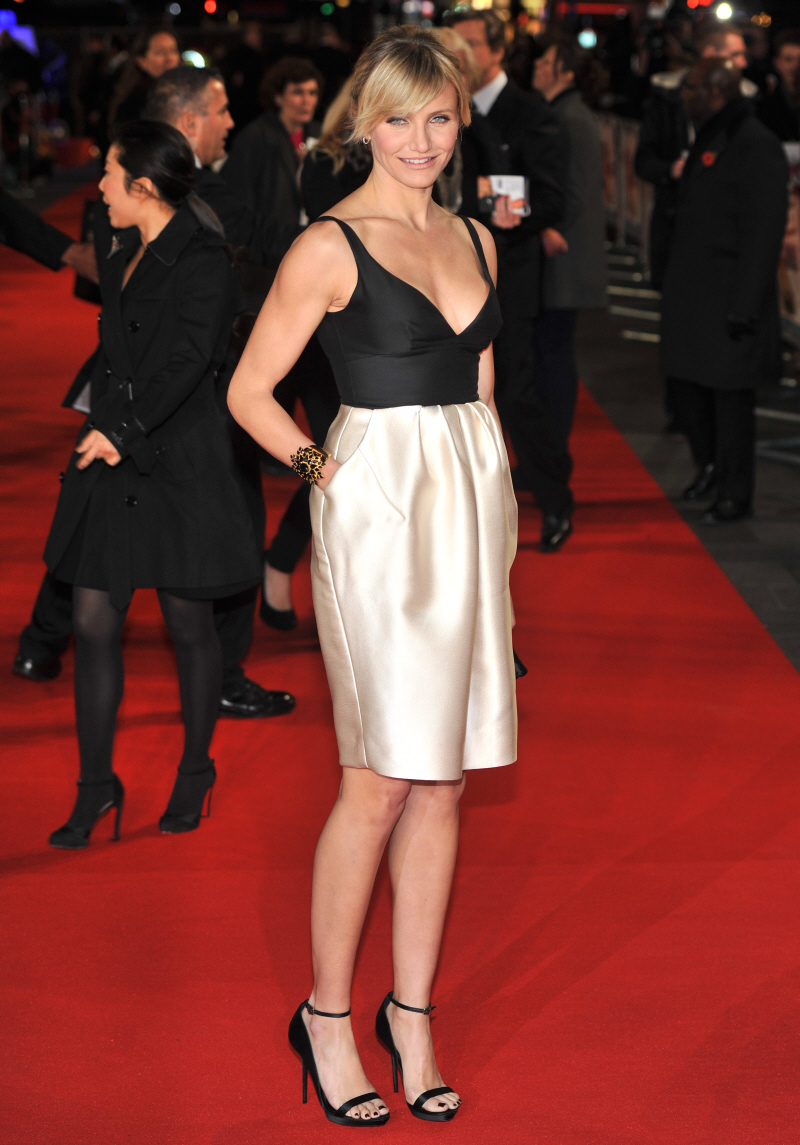 These are photos from last night's London premiere of Gambit, the remake of a somewhat popular 1960s film, this one starring Cameron Diaz, Colin Firth and Alan Rickman, and written by the Coen Brothers. Cameron wore Stella McCartney for the premiere – she always wears a lot of Stella when she's in England. While this isn't the worst Stella design I've ever seen, it's also not very good on Cameron. The top part looks much too tight on Cameron's bolt-ons (and yes, she does have bolt-ons) and the pleating looks amateurish. The colors are just kind of blah on her too – but I'm not a big fan of lighter colors on the bottom. Should we talk about her face? She looks tweaked to me, but it's weird… it seems like every time she walks a carpet these days, her face looks dramatically different. I think she goes through phases where she swears off Botox and fillers for a few months, and then she returns to them with a vengeance. It's weird.
I'm also including an ashamed-looking Colin Firth, who looks like he's about to apologize to all of us for some reason. Maybe he knows it's a bad film? Because it seems like it's a bad movie. Also included: Alan Rickman making a "Girl, WHAT are you wearing?" face. Sigh… I wish Alan Rickman would come to my house and tell me what to wear. I imagine he would be an amazing stylist.
Here's the trailer for Gambit. It looks… I mean, Alan Rickman looks like he had a good time making it, so there's something. Poor Colin. And Cameron seems… ugh.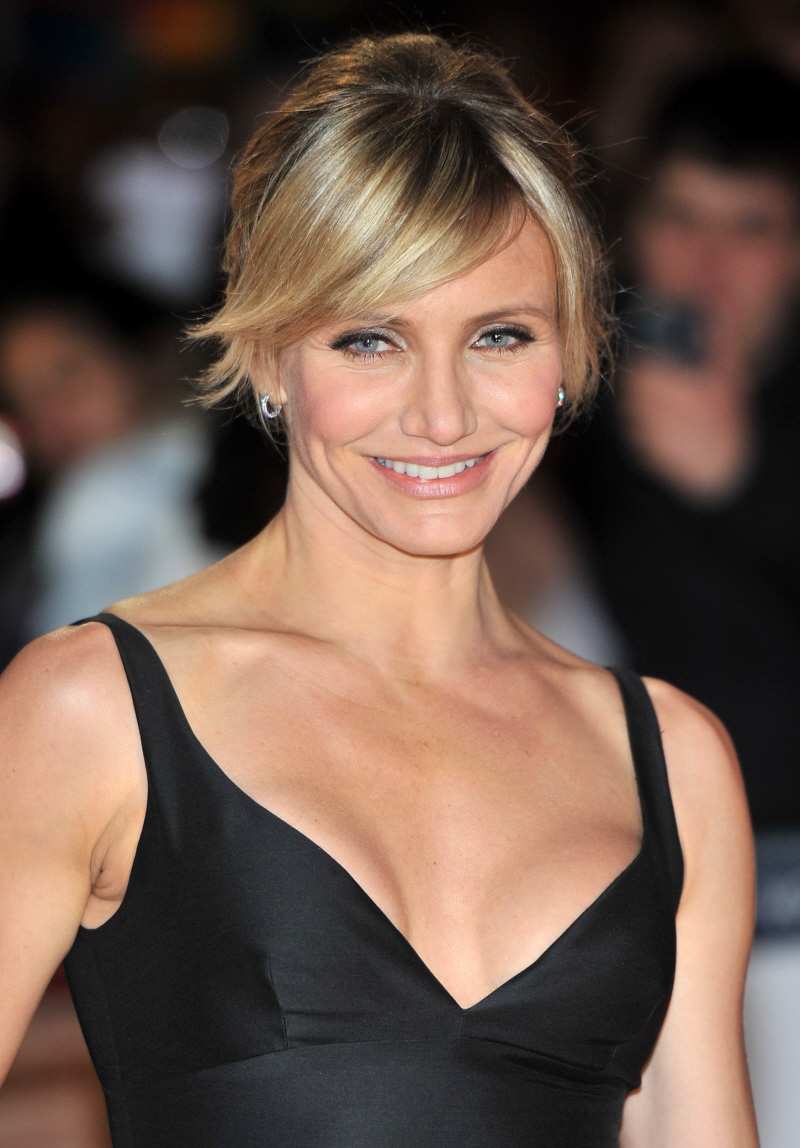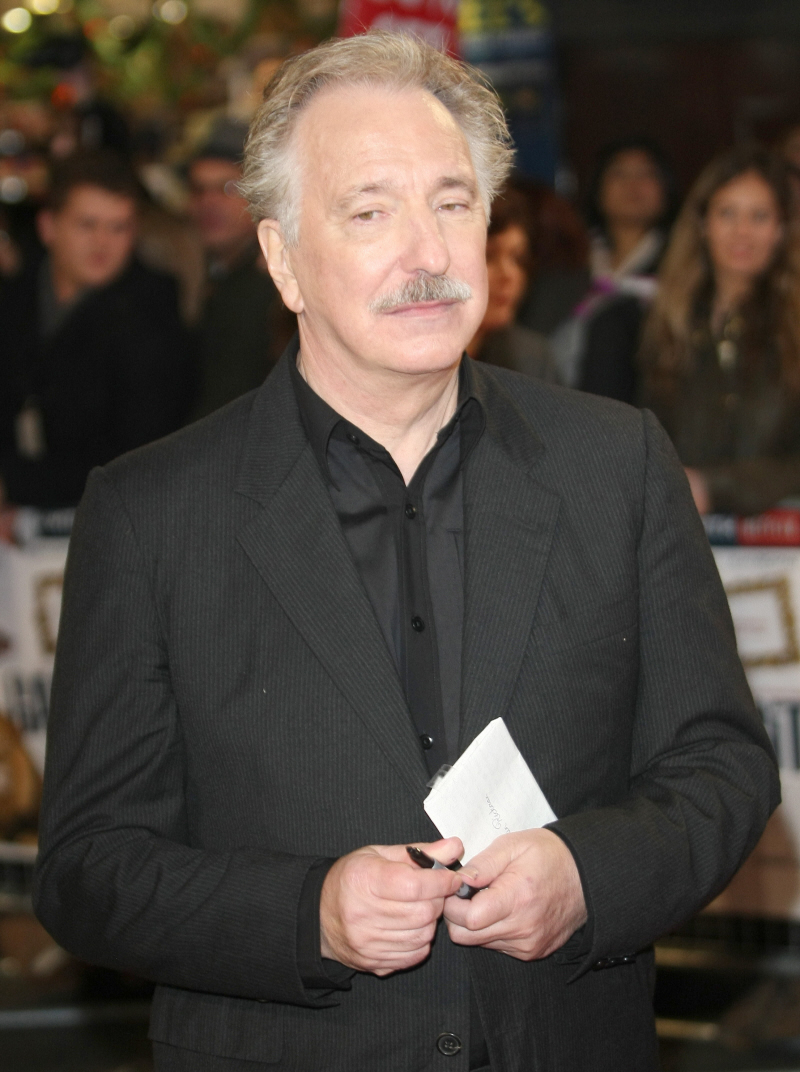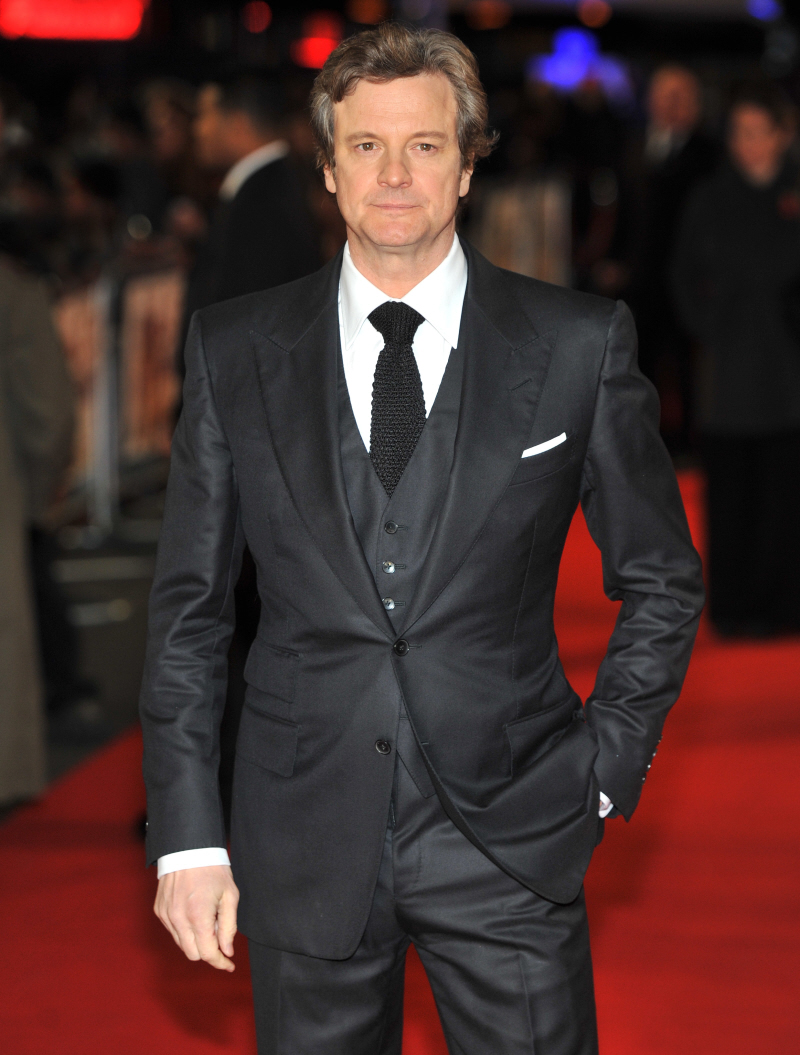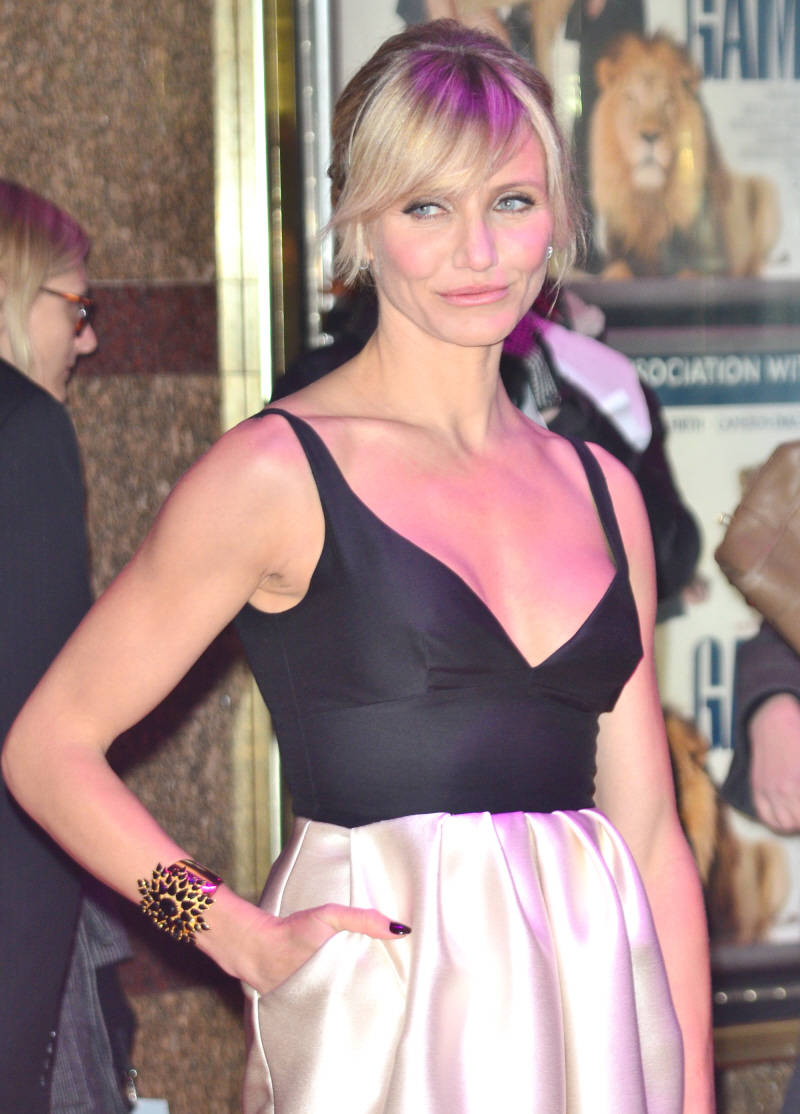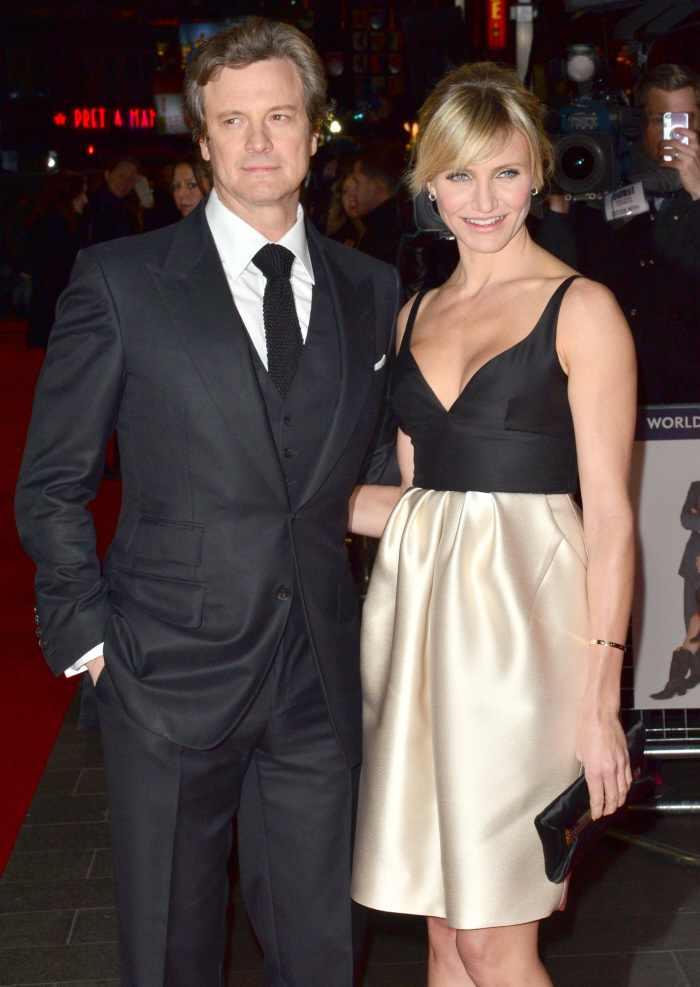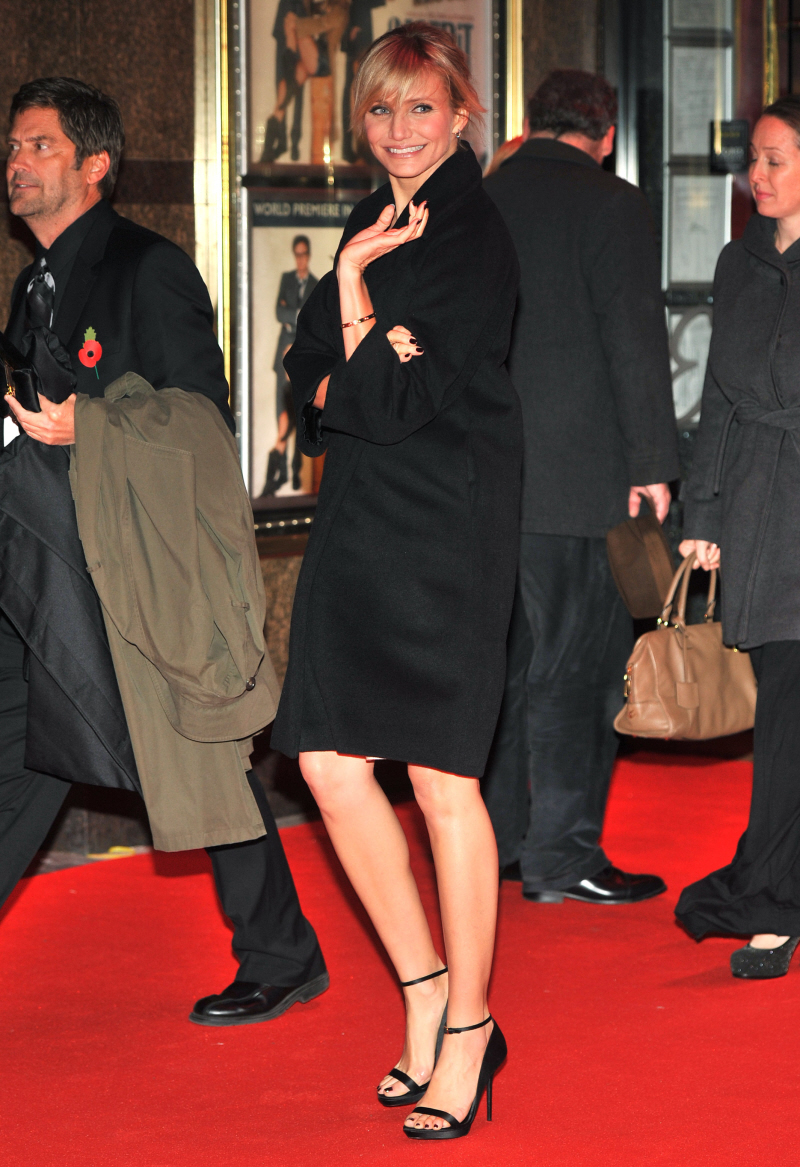 Photos courtesy of WENN.