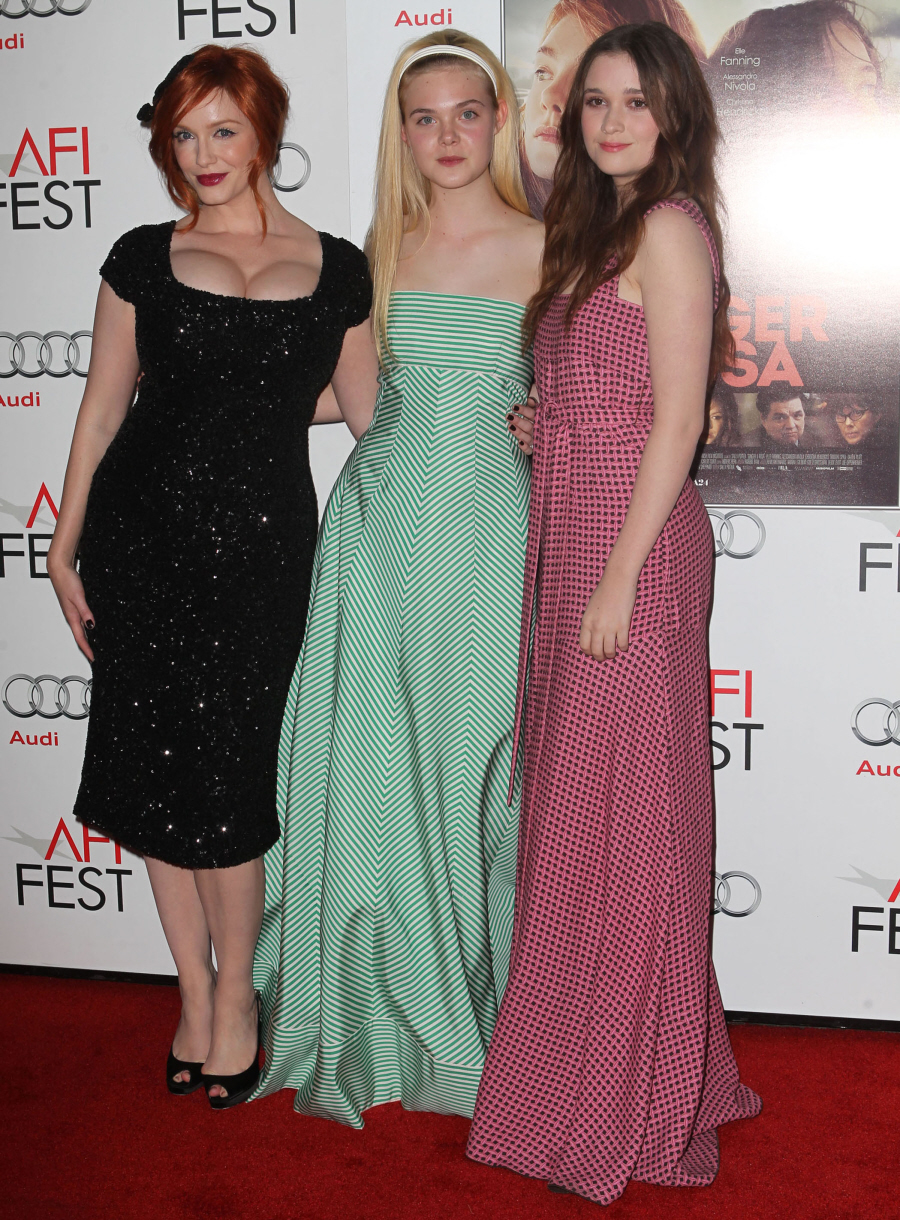 These are some photos from last night's AFI Fest screening/premiere of the new film Ginger & Rosa. If that film sounds familiar, it's because we covered some pics of the London Film Festival premiere a few weeks ago. The film stars Christina Hendricks, Elle Fanning, and Alice Englert, all of whom you can see in these photos. Sigh… I really don't like the way anyone looks here. I know I'm nit-picky and bitchy and all of that, but seriously! WHY does Christina Hendricks insist on doing that to her boobs? WHY does a 14-year-old need to wear a strapless gown?! Let's analyze.
Christina is wearing L'Wren Scott. You know how much I love L'Wren – I think her clothes are classic, elegant and very, very wearable for women with diverse body types. Is this sparkly black dress flattering on Christina? Yes. It is. It's a pretty dress that I personally would have no problems wearing. But I feel like we've reached a point where Christina should be beyond jacking up her boobs for every red carpet. We don't need to see your girls EVERY time, Chrissy.
As for Elle… she's 14 years old. This is the second time she's gone strapless for a film festival premiere for just THIS movie. The last time it was in London, and she wore a cardigan draped around her shoulders with her strapless Rochas gown. This time there's no cardigan to pair with her Oscar de la Renta gown, and I still think that she's just too young to go strapless in general, especially on a red carpet. I do like that her face looks "fresh" and that she's not wearing a ton of makeup. I also like the hairband. It's youthful. Too bad about the strapless gown, though.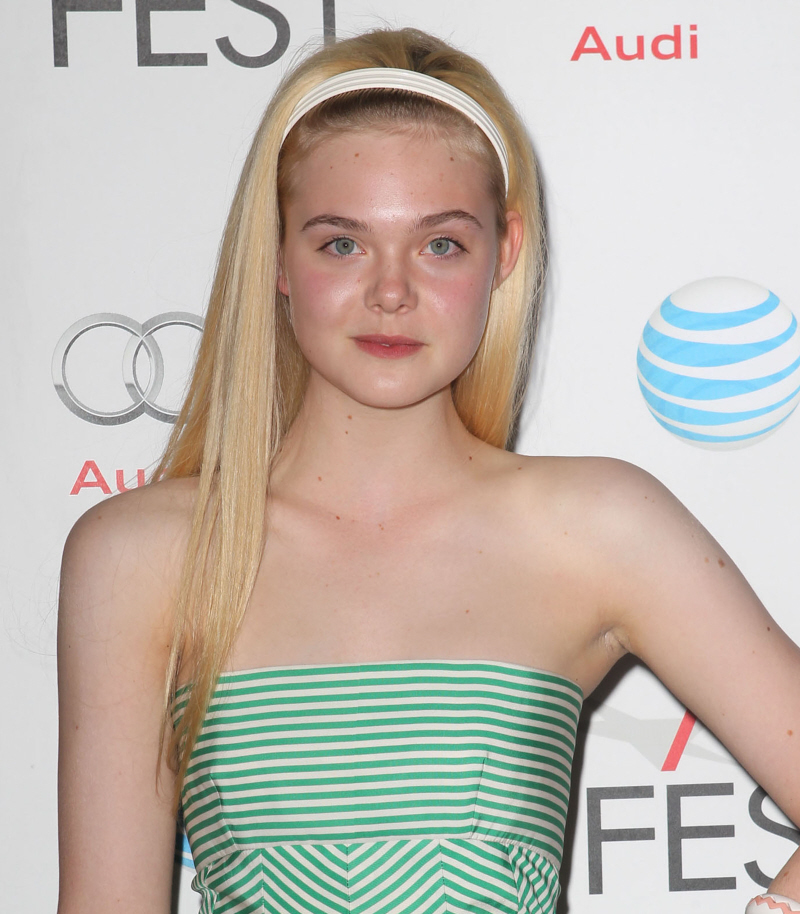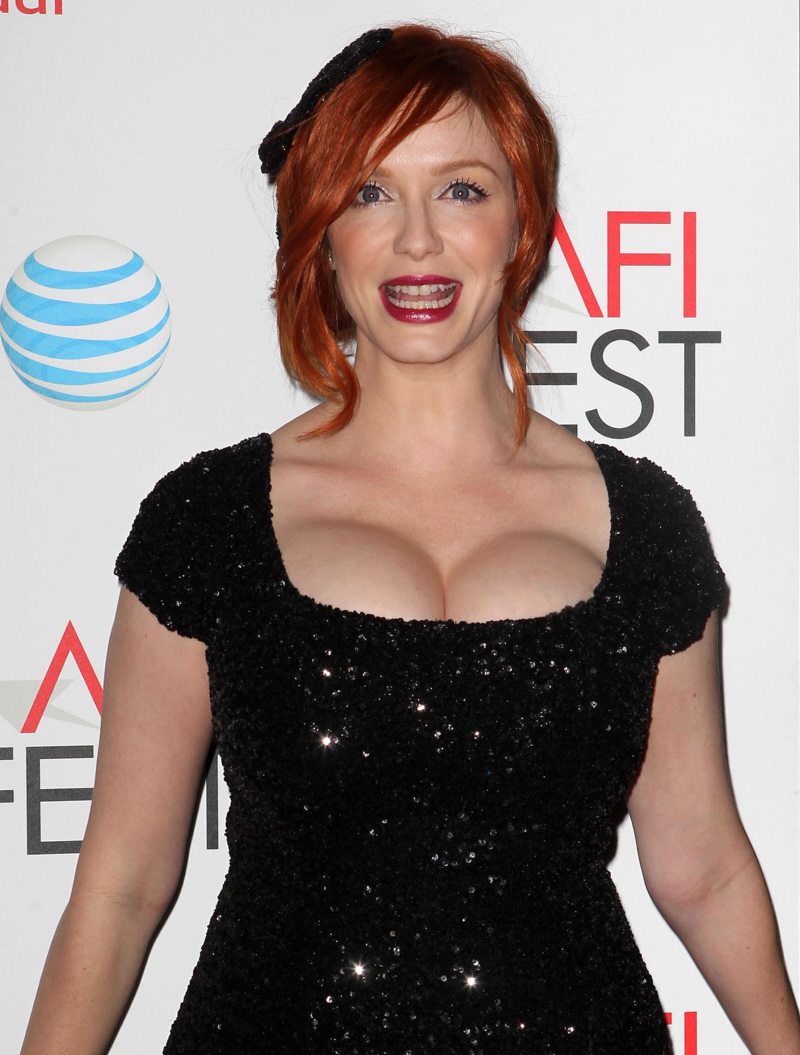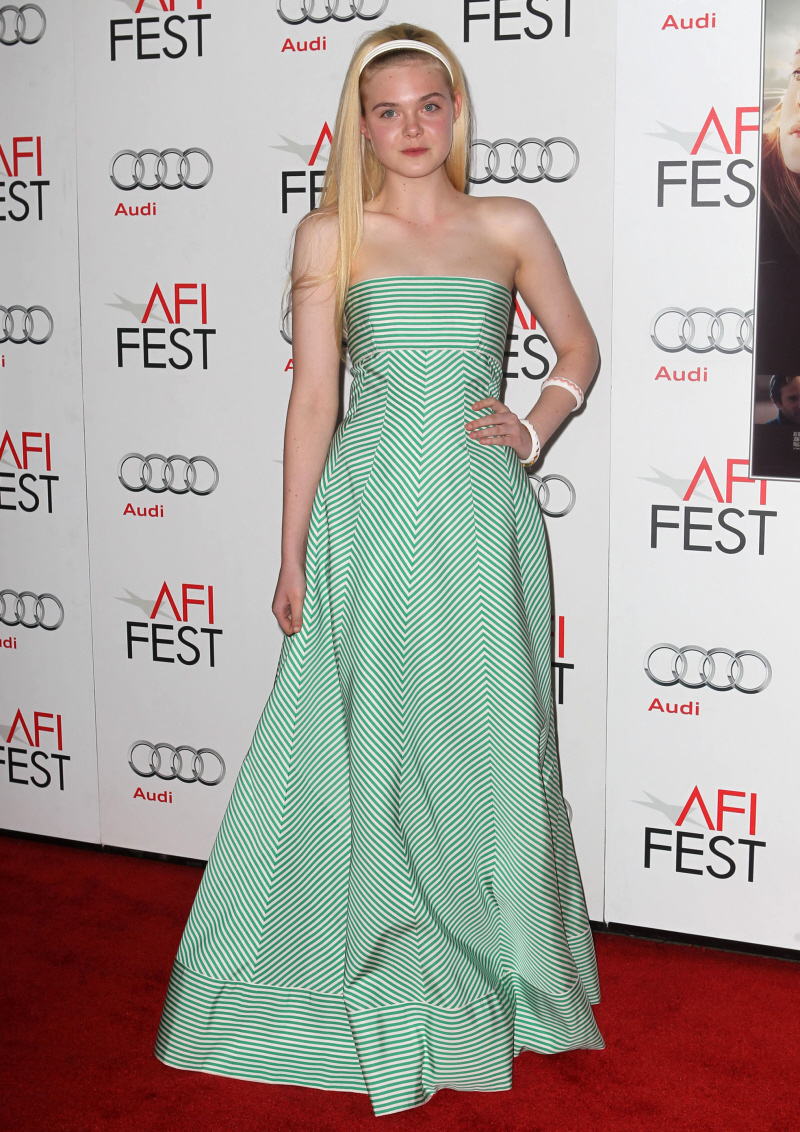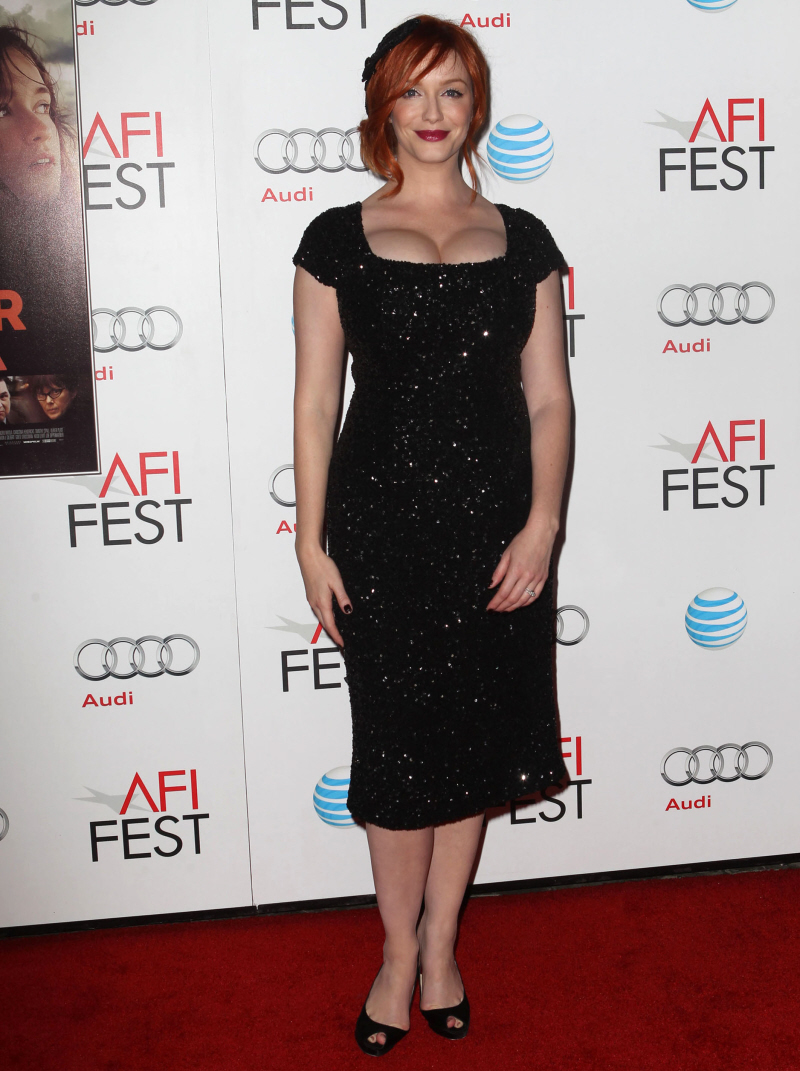 Photos courtesy of WENN.