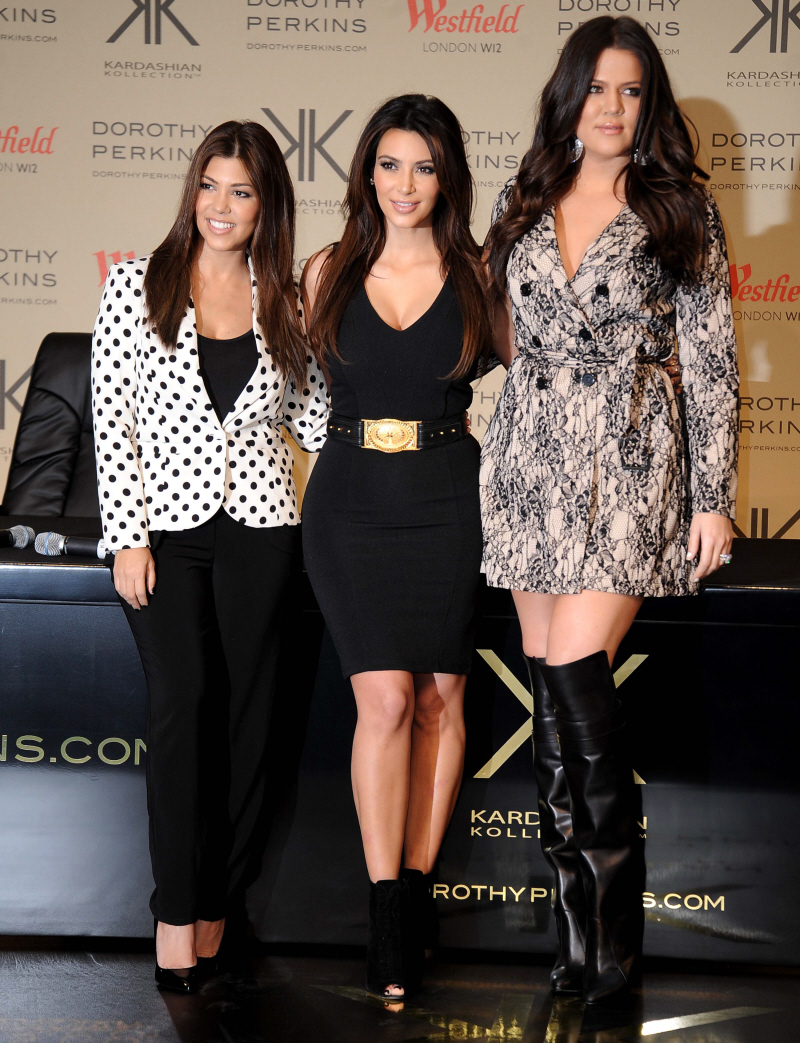 These are some new photos of the Kardashians in London over the weekend. Kanye West is in some of these pics too. What happened was that Kourtney and Kim flew to London last week to begin promotion on the latest launch of their clothing line. Kanye soon followed his girl, and Khloe showed up too, which I wasn't expecting. The photos of Kim in the black velvet jumpsuit are from Saturday night (I think) when she and her sisters and Kanye went out to eat and went for ice cream too – notably, they did NOT pay when they went by the ice cream parlor, which is causing a bit of a kerfuffle. The other photos are from the actual launch of the clothing line on Saturday at Dorothy Perkins. There was, like, a full-blown riot at the store. Hundreds of fans camped out before the launch and there was a stampede to get into the store. Yeah. I don't even know.
Shall we just talk about the clothes? I don't mind the black dress and the fur coat (?) for the launch. It's not my favorite thing but it looks okay on her. I absolutely HATE the black velvet jumpsuit. I dislike jumpsuits on general principle, but there are some girls who can pull them off. Kim is not one of those girls. Short, curvy girls should not wear jumpsuits. They should also not wear anything with pleating or ruching or gatherings in the mid-section, especially not when the fabric is so thick, like this velvet. Kim has added about 15 pounds just with that alone. And besides that… the jumpsuit just sucks overall. Tapered pants, the V-neck is too deep, even with the illusion netting. Her hair is too tight. Her face is too cat-like. It's just awful.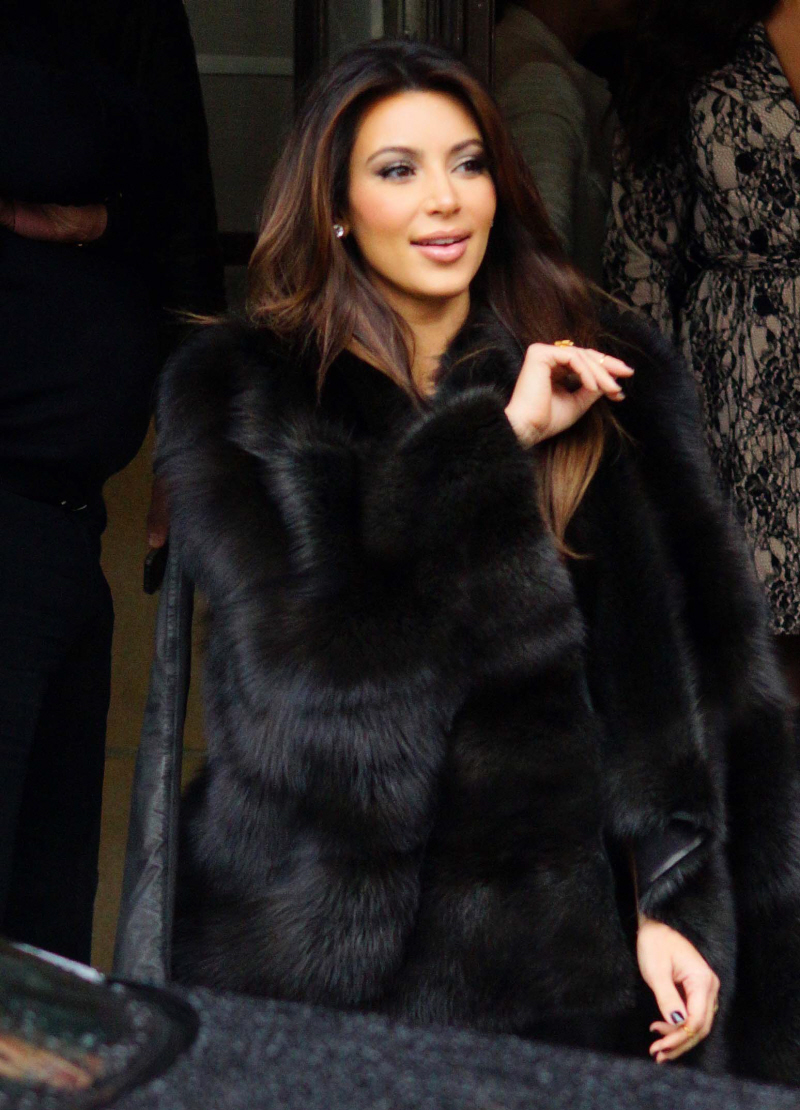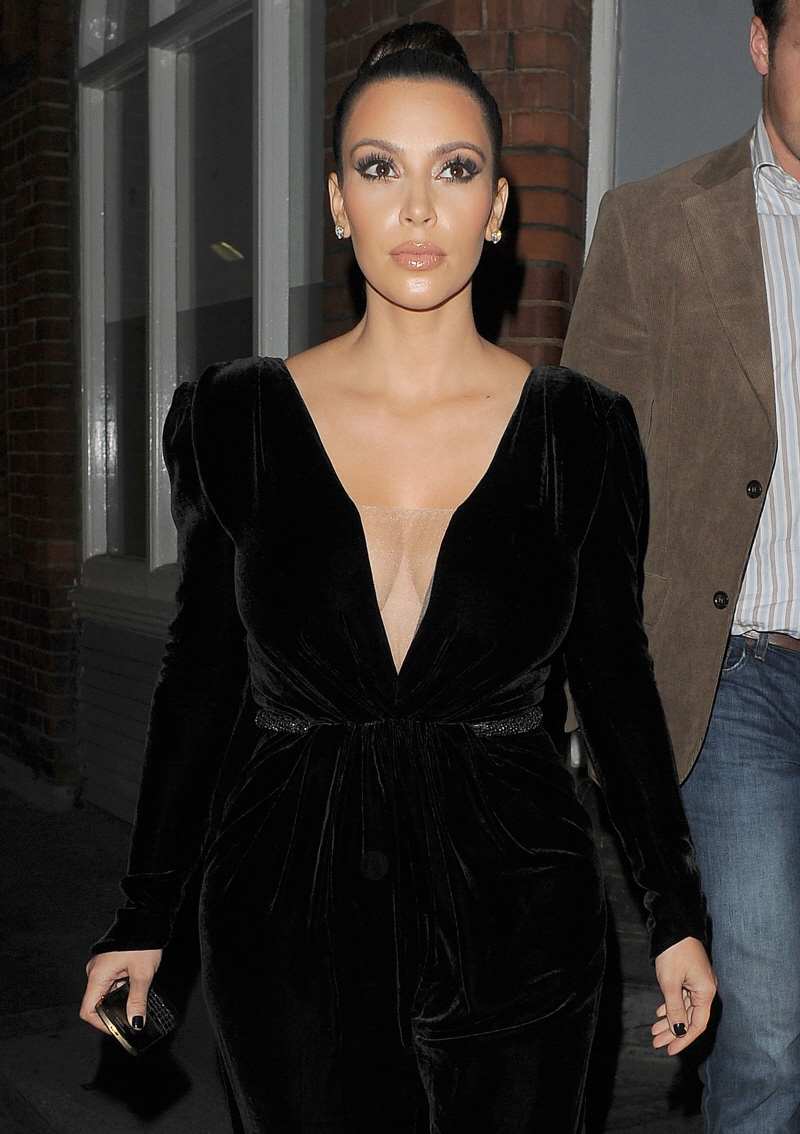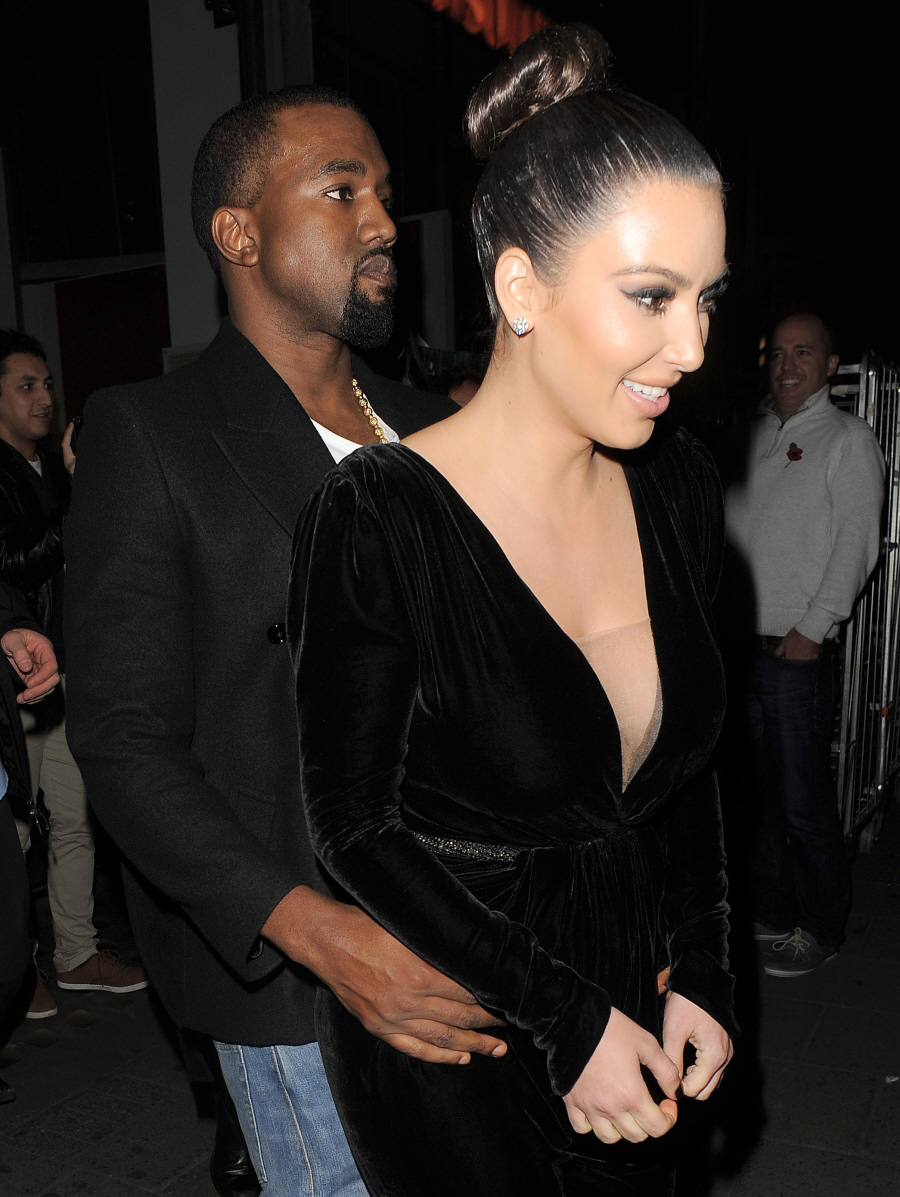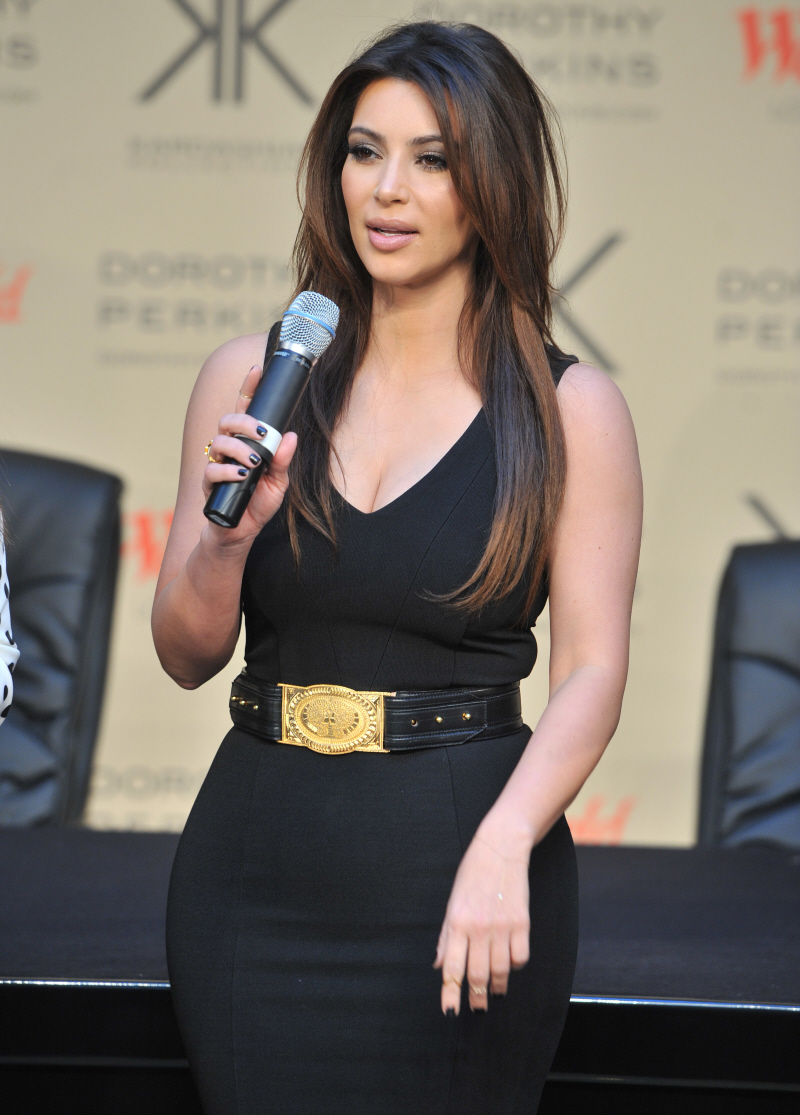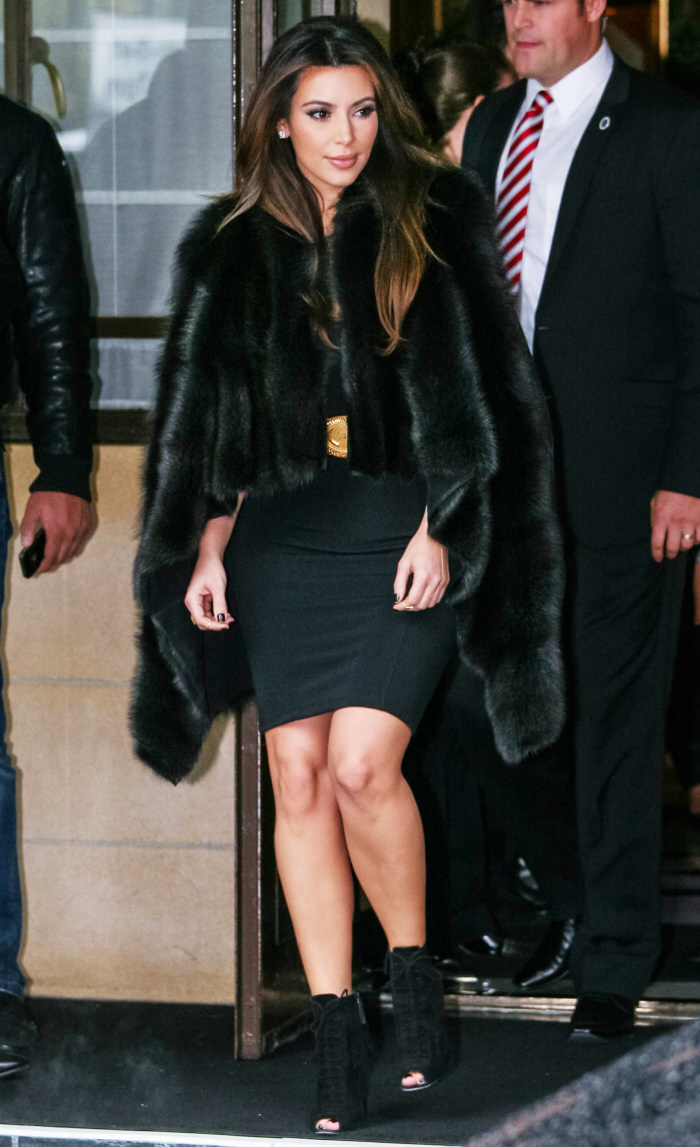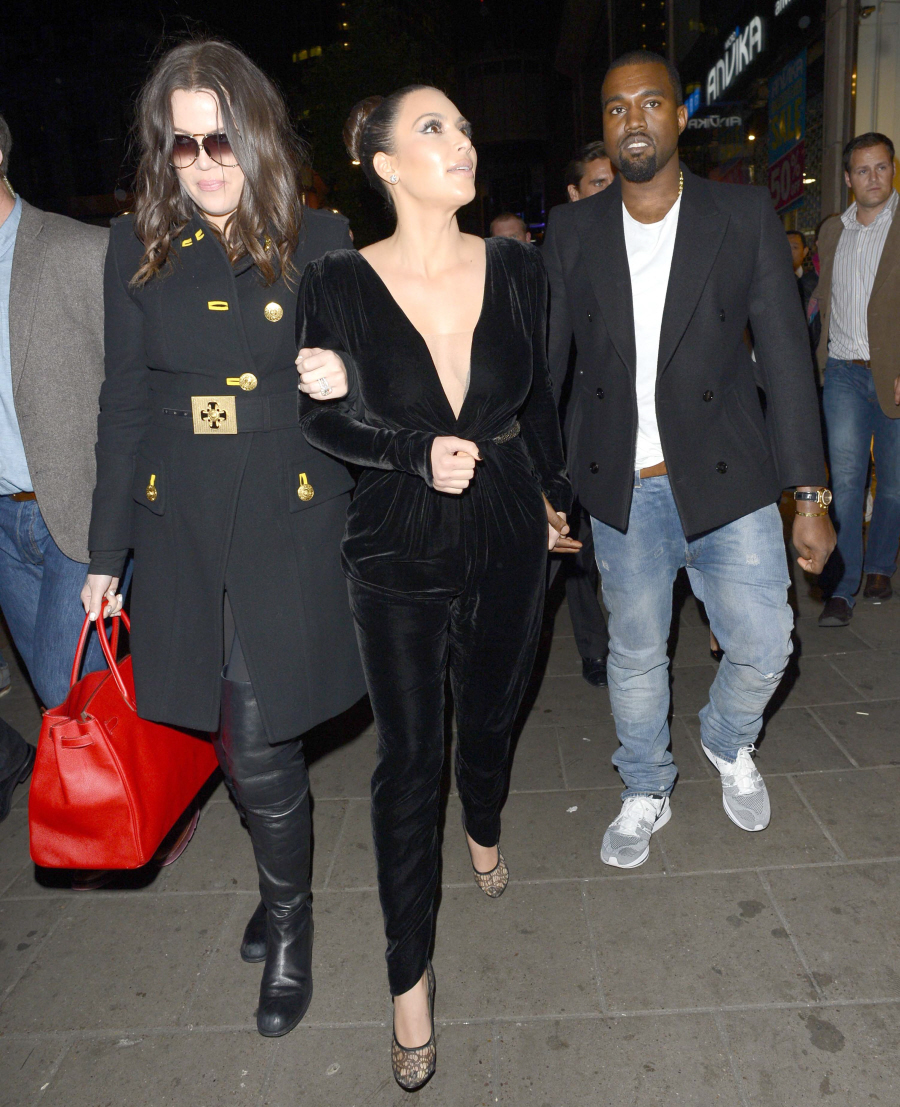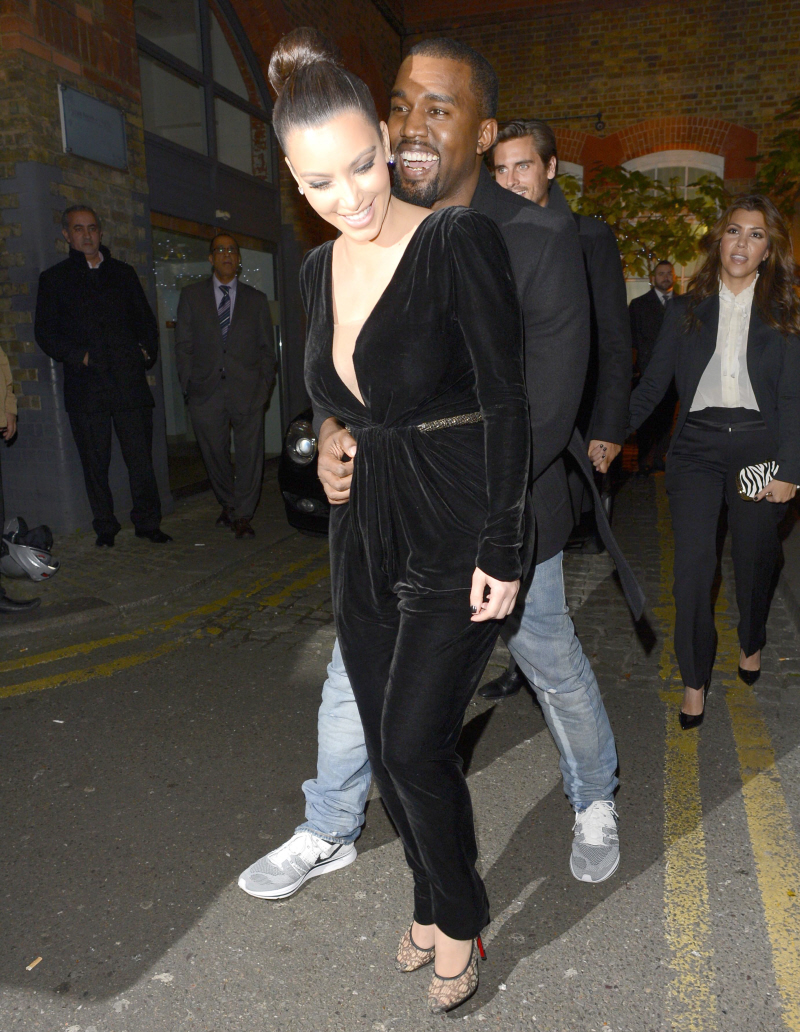 Photos courtesy of WENN, Fame/Flynet.