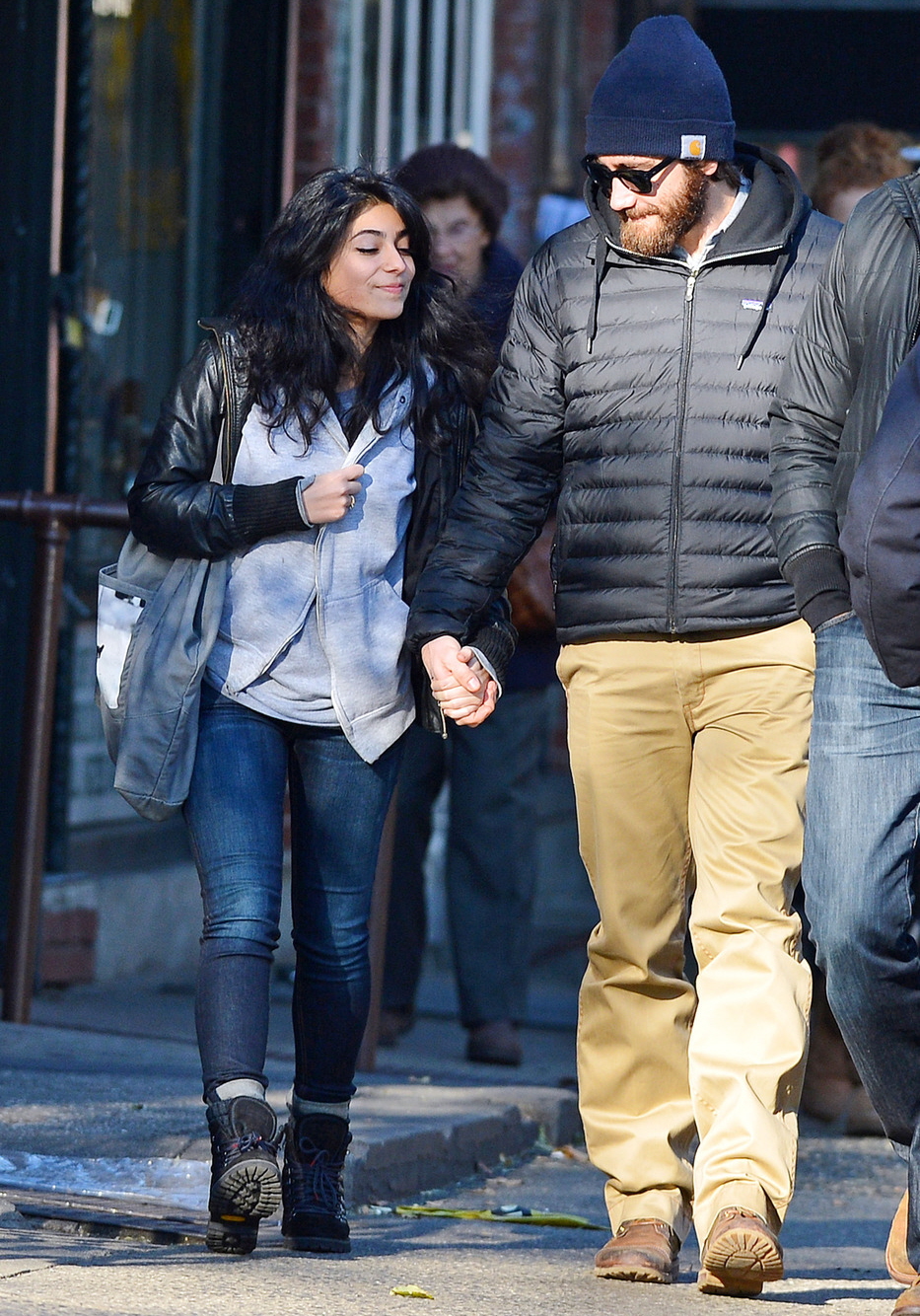 Here are some new photos of Jake Gyllenhaal in NYC on Friday. Does Jake want to tell us something? Did he find a new girlfriend?! I do think the body language between these two is saying "dating/romantic" rather than "just friends". They're holding hands! She's leaning on him! And she's petite and pretty, which is his type. He's always had a thing for petite women, I think. This girl looks a bit like Sarah Shahi (who I love!). Us Weekly has a little more:
Is there a new leading lady in Jake Gyllenhaal's life? The actor was photographed holding hands with a mystery girl while going for a stroll in NYC Friday, Nov. 9. Gyllenhaal, 31, shared a few laughs with the brunette beauty as she held onto his arm.

The "End of Watch" actor is currently performing in the off-Broadway play If There is I Haven't Found it Yet. Sporting a full, scruffy beard, Gyllenhaal kept warm in a puffy black coat and hat during the walk.

He briefly dated Minka Kelly over the summer, but Gyllenhaal's last serious relationship was with singer-soongwriter Taylor Swift, 22, from October 2010 until January 2011.

Several songs on Swift's new album, Red, are rumored to be about her relationship with Gyllenhaal. "She's haunted by that relationship," a source told Us Weekly, adding that the actor "totally screwed with her mind."
Yeah, no one has the ID on this girl. Gossip Cop claims that he spoke to a source close to Jake and "The woman is NOT the actor's new girlfriend. A source close to Gyllenhaal tells Gossip Cop that 'she's a long-time friend,' and adds that there's "nothing romantic there.'" But… but… they're holding hands! They look couple-y!
Us Weekly is right about one thing, though: Jake has been largely single for the past few years, although I think he was probably trying to find an official girlfriend. There were rumors that Jake tried to get with Olivia Wilde on and off in 2011, and over the summer there were some rumors that Jake and Minka Kelly were briefly an item. I think Isabel Lucas was in there too at some point. But… it seems like Jake never really clicked with any of them for anything longer than a few weeks or a month. I feel like something is going on with him.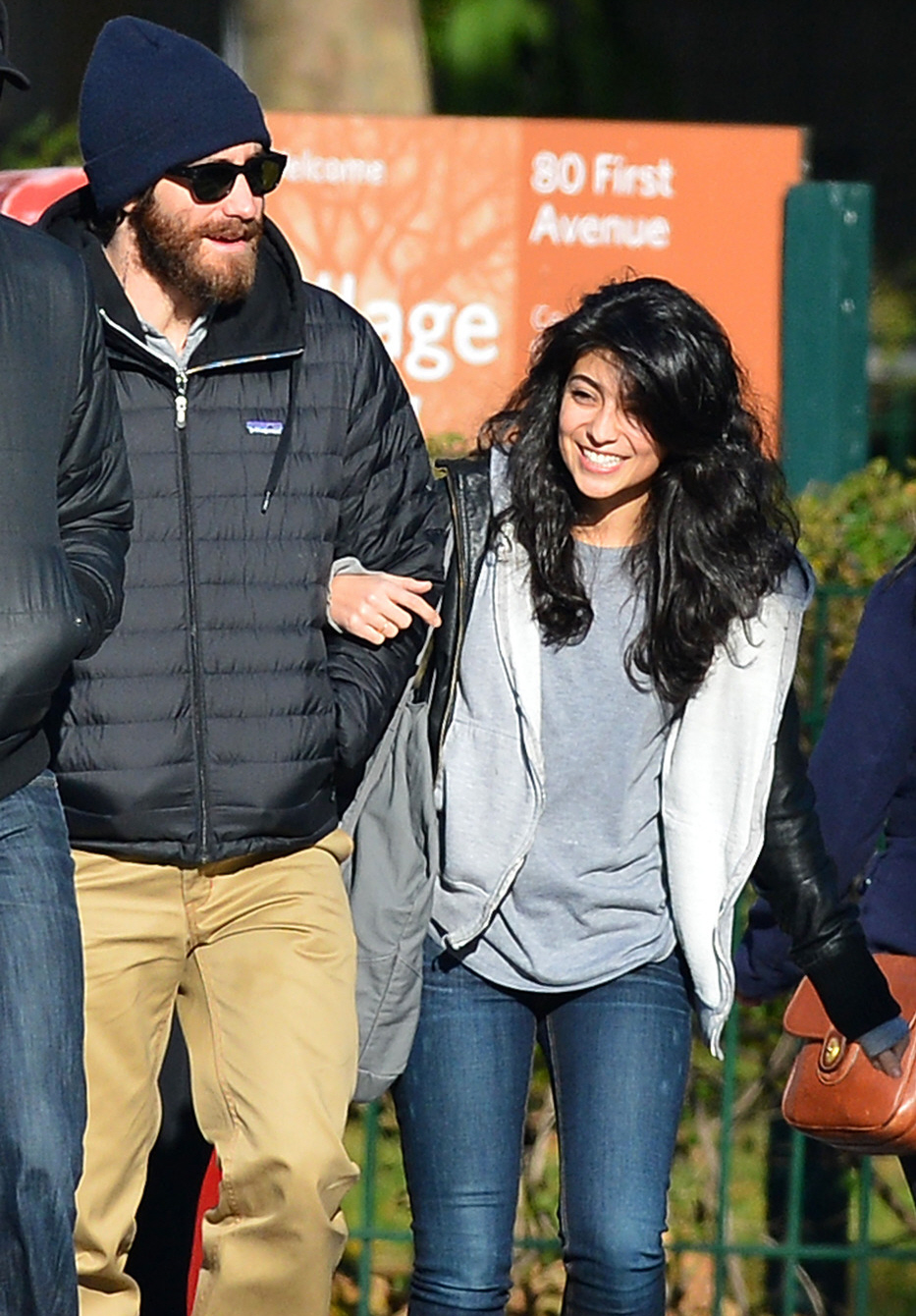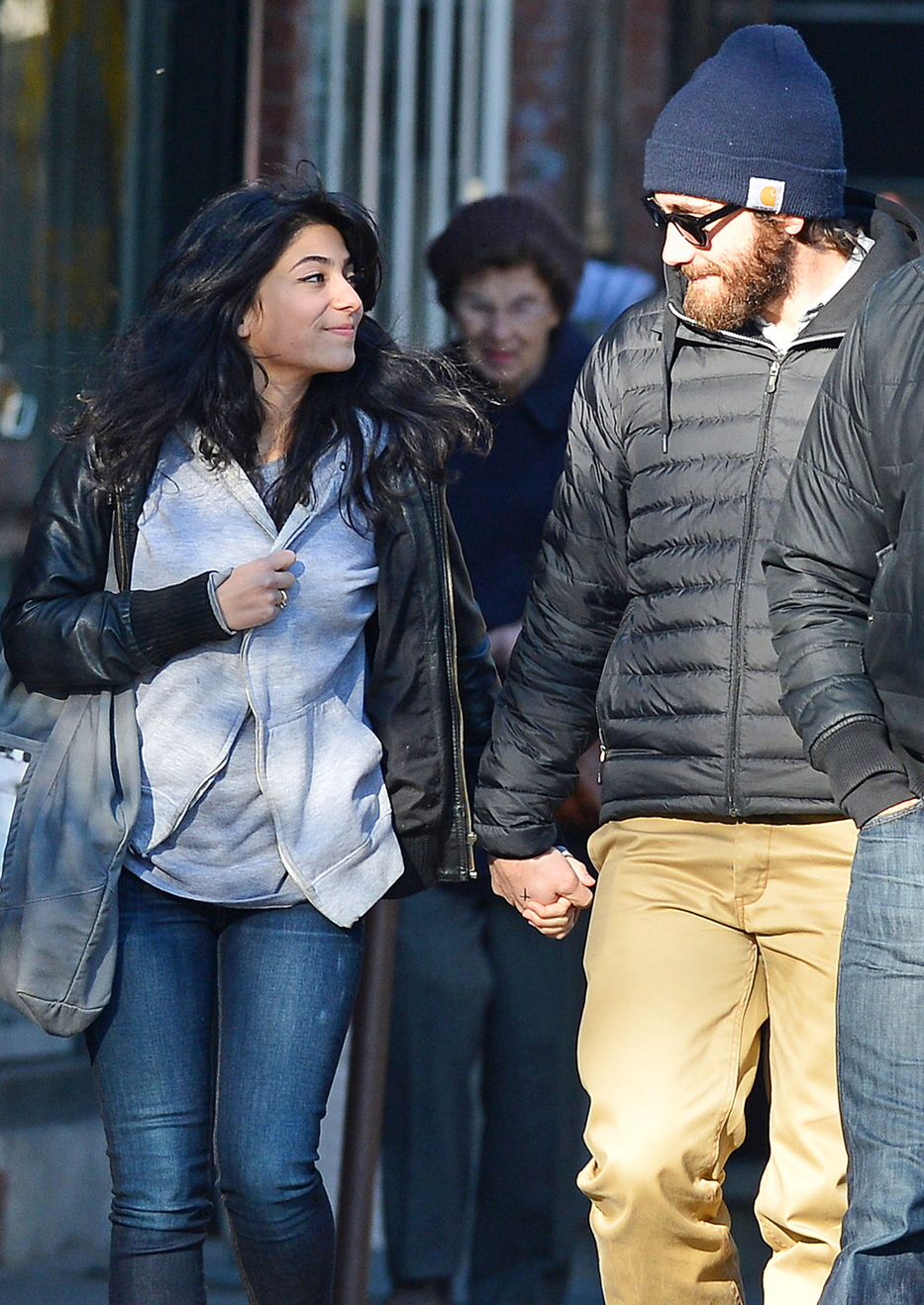 Photos courtesy of Pacific Coast News.