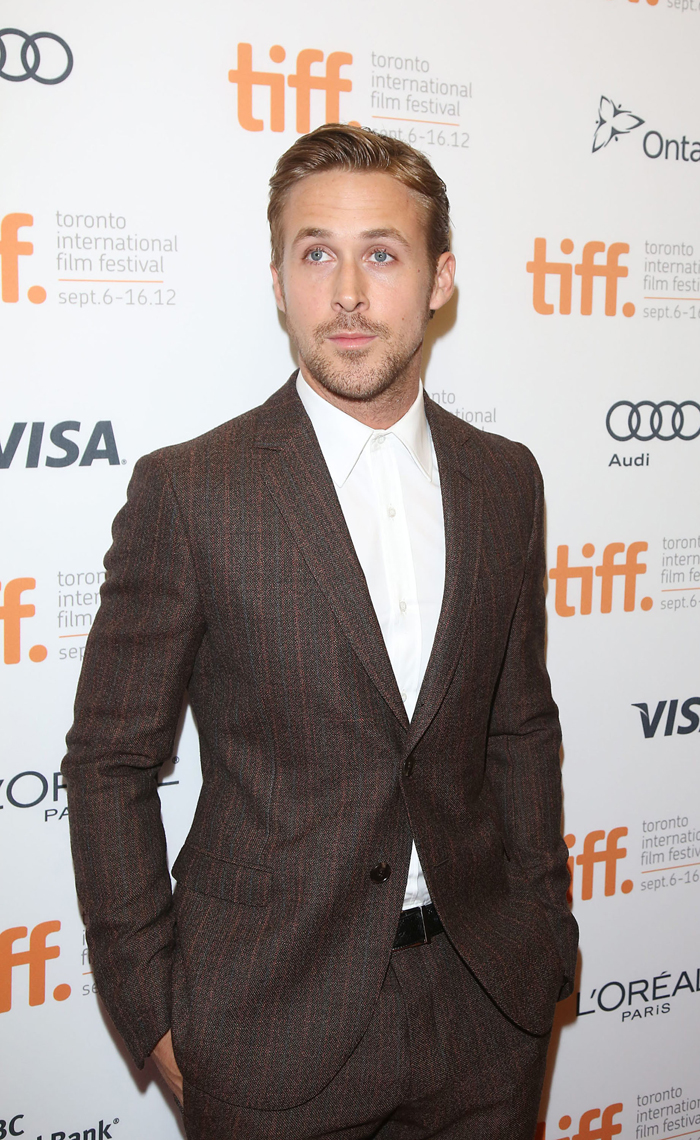 Did you know that Ryan Gosling owns his own restaurant (called Tagine) in Beverly Hills? I was not aware of this fact, but I'm not really one of the "hey girls" even though I do consider Gosling to be one of the most versatile and talented actors of his generation. His work is generally pretty good, but he seems rather pretentious as a person. Those who do love him have been known to travel far and wide to drop a signficant chunk of change at his restaurant in the hopes that he might show up on the scene.
Yet many hopeful Tagine diners have subsequently taken to food review sites like Yelp to proclaim, "Eh that's alright," while lamenting the price tag that arrives with a celebrity owner who never bothers to show up and check on his investment. While it's true that Gosling has a "real" job and can't possibly spend all of his time hanging out at his place, his staff readily hands out the "Ryan Gosling might come" line when booking reservations. It does seems like a slightly insincere practice, right? Here's the details from disgruntled "hey girls" via the Toronto Sun: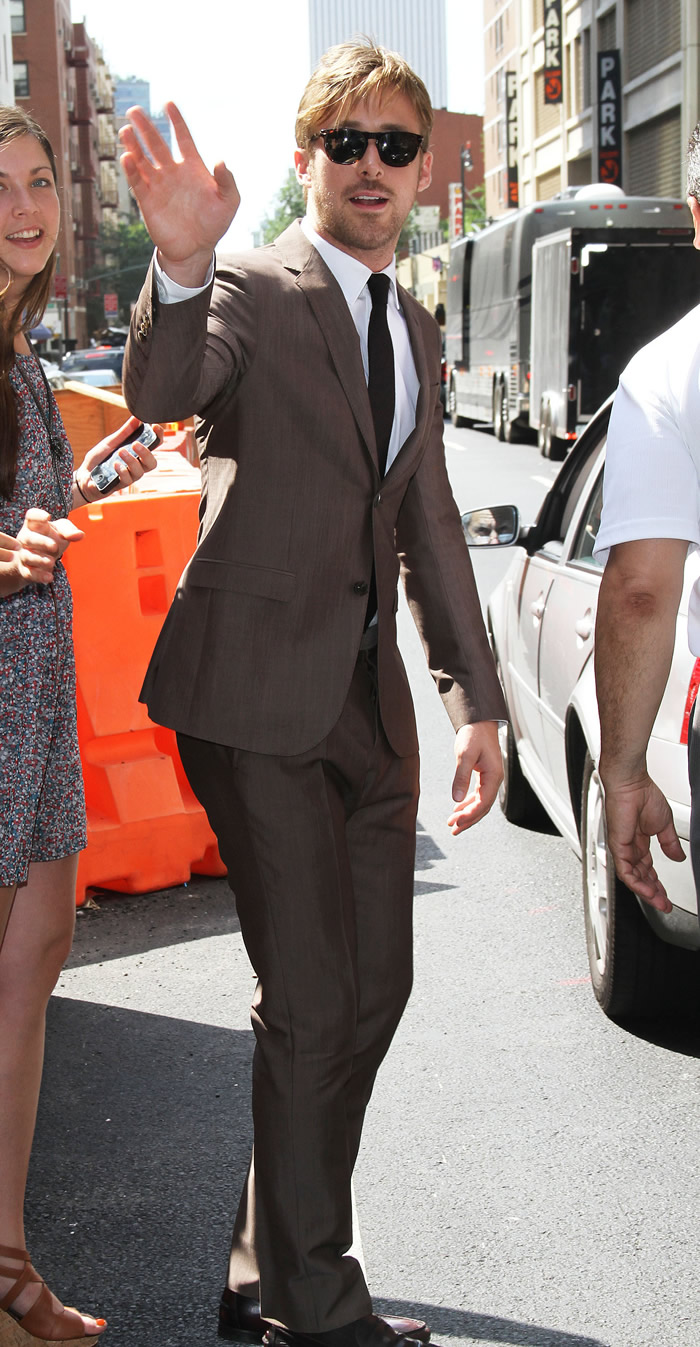 Although a little Ryan Gosling rolled up in a spicy pita bread would surely taste yummy, the Canadian actor is reportedly slipping off the menu at the Beverly Hills restaurant he co-owns called Tagine. The 32-year-old actor seems to have basically vanished from the Moroccan restaurant he's been listed as co-owner of since about 2008 and apparently hasn't been there in months. Gosling bought the eatery — and even renovated it by hand — during the middle an existential crisis period between 2007 and 2010 in which he stopped acting.

According to Gosling, he liked chilling in the smoky, exotic atmosphere and eating the delicious dishes created by chef Abdessamad "Ben" Benameur so much, he became an investor. But perhaps like his band, Dead Man's Bones, the restaurant was just a passing fancy.

The reported absence of Gosling is, of course, is a big disappointment to fans who pay about $100 per person (with wine) to dine at Tagine. "It's still always all over the Internet that Ryan Gosling is here since he owns it, so we came and thought we'd get to see him," reports Mary Giaimo, a Vancouver resident who was visiting the city with her daughter and ate at Tagine in hopes of spotting the heartthrob. "But we got to talking with the waiter and he told us Ryan hasn't been around in months."

On Yelp, those who have tried Tagine inevitably invoke "Ryan" as the reason they tried it in the first place. Wrote reviewer Ki D: "Ryan knows how to do many things well …. his apparent qualities brought me here in curiosity of experiencing his point of view in dining. Sadly, it turned out to be a disappointment."

Let's remember that Gosling did not become a huge global sensation until his 2010-2011 period when he starred in Blue Valentine; All Good Things; Crazy, Stupid, Love; Drive and Ides of March. He gave up acting in 2007, partly because he was fired from the set of The Lovely Bones for being 60 pounds overweight.

It's fortunate for moviegoers that Gosling got his acting mojo back. Since 2010, he's been an acting machine, traveling the world, filming hit movie after hit movie. Not so lucky for visitors to Tagine, who may be enticed by the restaurant's website links that feature articles such as "Ryan Gosling's Restaurant Shines in the Spotlight."

QMI called Tagine this week to ask if the Notebook star — at this minute filming yet another flick thousands of kilometers away in Austin, Texas with co-stars Rooney Mara and Michael Fassbender — might be around this weekend if we made a reservation.

Said the man taking reservations, "Ryan is the owner of the restaurant, so he could come by any time. I can seat you at 9:00. Ryan Gosling might come. But he might not. We never know."
[From Toronto Sun]
For $100 per head, something tells me that Ryan would do well to stop by about once per month to keep things hopping, or this restaurant could go the way of most eateries (the figures are murky, but it's certain that somewhere between 60-90% of dine-in restaurants close their doors within a few years of opening). Clearly, Ryan's overpriced hole-in-the-wall has lasted longer than average, but if his "hey girls" continue to feel disgruntled, he can forget their support.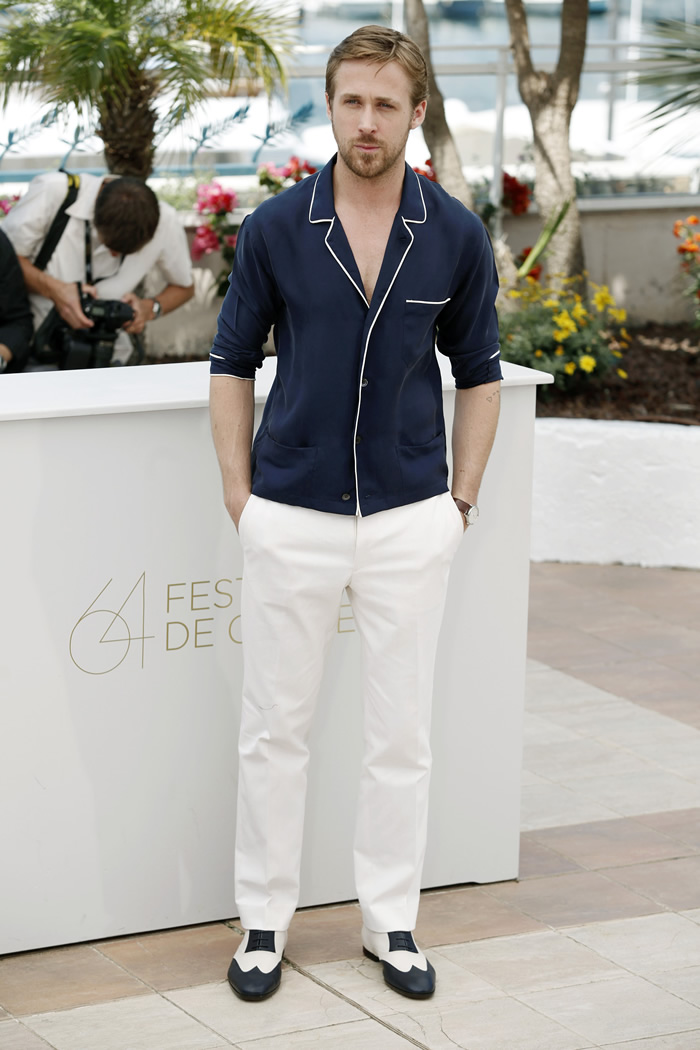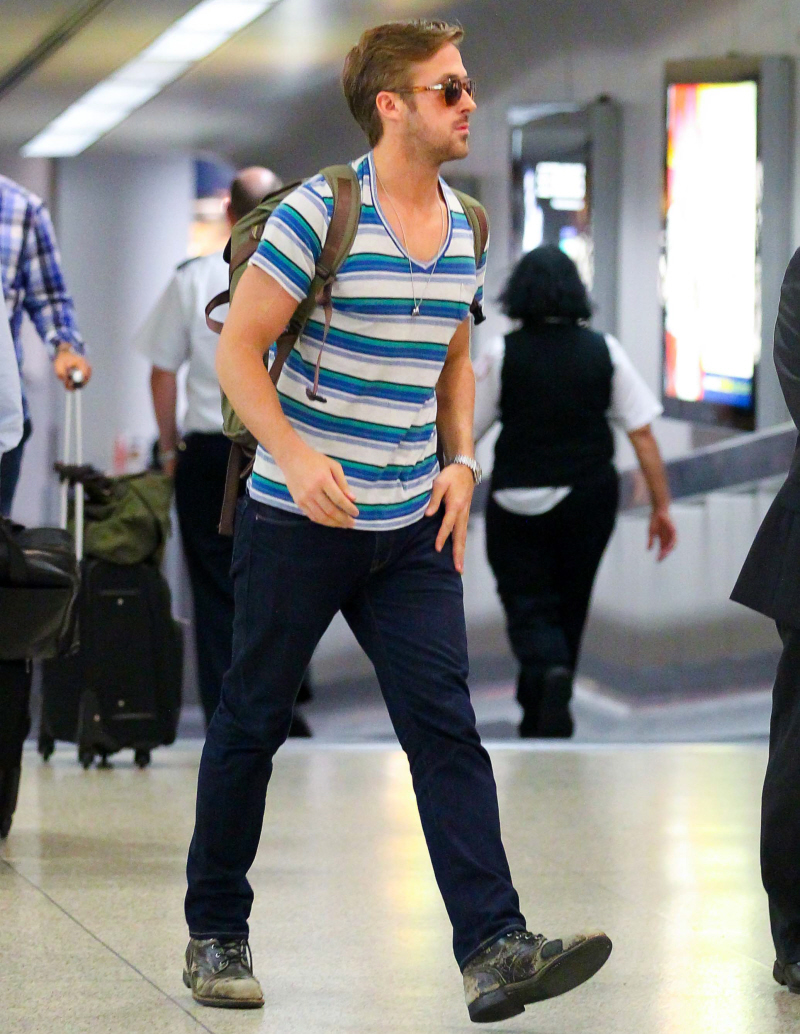 Photos courtesy of Fame/Flynet and WENN