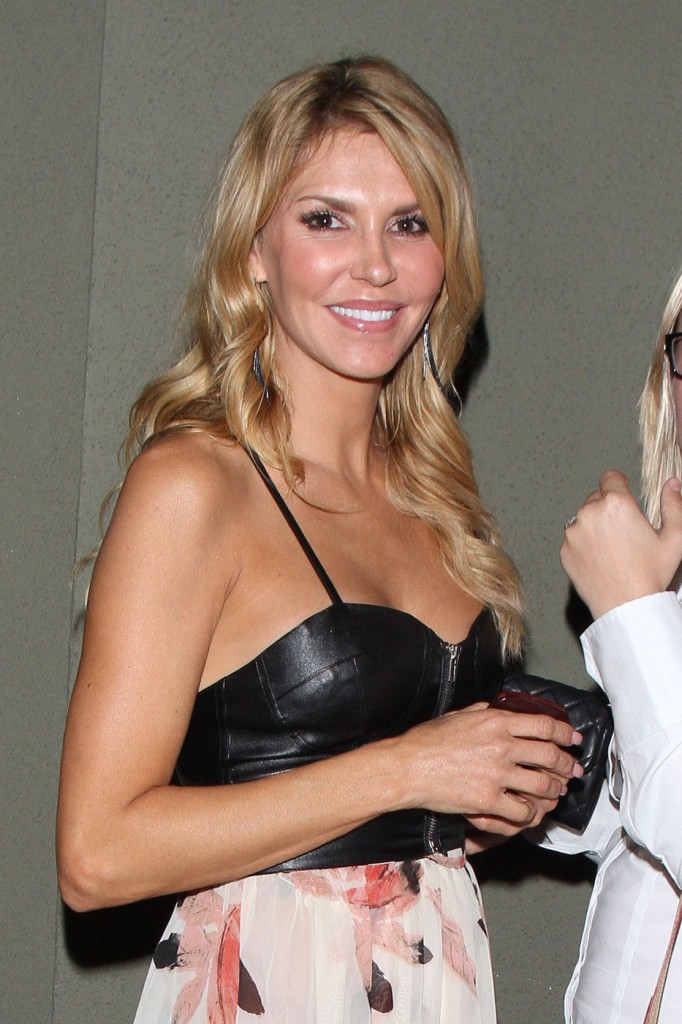 There are a ton of recent stories about Brandi Glanville, and I'll open with the most worrisome one. Brandi was rushed to the hospital by ambulance Thursday night after feeling nauseous and suffering chest pains. OK! Magazine has that story, along with the insider quotes that "doctors couldn't figure out what's wrong with her" and that "She's home now, but she's sick." Brandi also found a lump under her arm that was not cancerous, according to doctors. I'm thinking she's fine now and that she might be having some issues with medication. Before she caught a flight out of LAX last night she was been tweeting that she was on Xanax and antibiotics, writing "I'm high on Xanax and ant biopics tweeting f49m my flight so f y want an honest answe to something ask me now before I pass out." Earlier she tweeted "Im hyper, nervous, anxious and heavily dosed with antibiotics my poor driver thinks im crazy." Just put down the Blackberry, Brandi. Do not tweet when you're not feeling well unless you can self censor.
As part of promotion for RHOBH, Brandi has been talking to multiple outlets. She recently told the NY Post that she's completed a book detailing her divorce from Eddie Cibrian, who of course cheated on her with LeAnn Rimes. Brandi confirms the stories we heard at the time that she was struggling financially since Eddie was broke and didn't leave her with anything. What's more is that she had no personal credit and couldn't even rent a home without having her father co-sign the lease. If Eddie had no money now we know part of his motivation for staying with LeAnn. I'm just saying, it's not like he's working much lately beyond doing bit parts.
The former fashion model — who replaces Camille Grammer this season — says she was nearly broke, with little income and zero credit after husband Eddie Cibrian dumped her for country singer LeAnn Rimes three years ago.

"I was a 36-year-old woman who couldn't lease a car and couldn't lease a house," she tells The Post.

"For 13 years, my name wasn't on one account. I am still building my credit."

The Botox-loving mother of two claims she ended up with almost nothing in the divorce. "We were living way above our means," she admits, "in a 10,000-square-foot house. There wasn't a lot to get, honestly."

Glanville was eventually able to rent a modest, single-story home in LA's San Fernando Valley, which viewers got a chance to see last week on the opening episode of "Housewives."

"I had to pay the whole year in advance," she admits. "I had to get my daddy to co-sign."

The new TV gig is helping Glanville get back on her feet financially, but she remains locked in a nasty legal dispute with Cibrian, who has forbidden their two sons to appear on the show.

"The kids are not on the show this year," she confirms. "But my lawyer is working on it."

Glanville and her ex share custody of Jake, 5, and Mason, 9.

"When I am working I don't get to see my children," she says. "And that is not OK with me. "

She calls Cibrian "hypocritical" because "he does red carpets and all these paparazzi shoots with them. It is the same difference…"

The Sacramento native has tried to bury the hatchet with the "Playboy Club" actor, she says. ("Last year I had Eddie and LeAnn over for an Easter egg hunt").

But she is no longer speaking to Rimes, who is suing a pair of Glanville supporters for what the country singer alleges is Internet bullying.

"I want the lawsuit to go away," Glanville says. "It is not going to end up good for anyone. I want LeAnn to be fine. And to be happy. Just take my husband and go away."

Glanville says her children will one day learn the details of their father's infidelity from a book she has just completed.

"For now they just know that Daddy fell in love with somebody else," she says.

Glanville, meanwhile, is single but enjoying a "friends with benefits" arrangement with an unnamed Los Angeles businessman.

"I am treating this show as a platform and a window," she says.

"If it is gone tomorrow, I made the most of it. I joke that I whore myself out to anyone that will pay me. But that is kind of what is happening."
Brandi tells it like it is, that's for sure. You know that LeAnn is going to sic her lawyer on Brandi once that book comes out. Then LeAnn will write her own book all about how she's this great bonus mom and how Brandi is crazy. Wait – I looked it up. Of course LeAnn is writing a tell all book, she had plans to do it right after Brandi's planned memoir was announced. But LeAnn claimed back in April (when that story came out) that although she's writing a book it won't be a tell-all. She'll probably wait until Brandi's book comes out and then make sure she covers the exact same material.
As for Brandi being left broke and to fend for themselves – a lot of women are in that position post-divorce and they're much worse off than Brandi. She hustled and took the opportunity she had and now she's on a reality show. I get the impression that she's a wild person but that she's playing it up for the cameras because she knows she has to bring the drama to keep her part. Look at what happened when Camille calmed down and got nice. I haven't been keeping up with RHOBH but I guess Adrienne Maloof and Brandi are in some kind of feud now. Adrienne recently snarked in an interview that Brandi was an instigator. She said, in part "I'm not always sure of her motivation, but being involved in some sort of drama must make her feel more relevant." It's easy to see Brandi's motivation. She wants to get paid and make a name for herself. She did what she had to do post-divorce.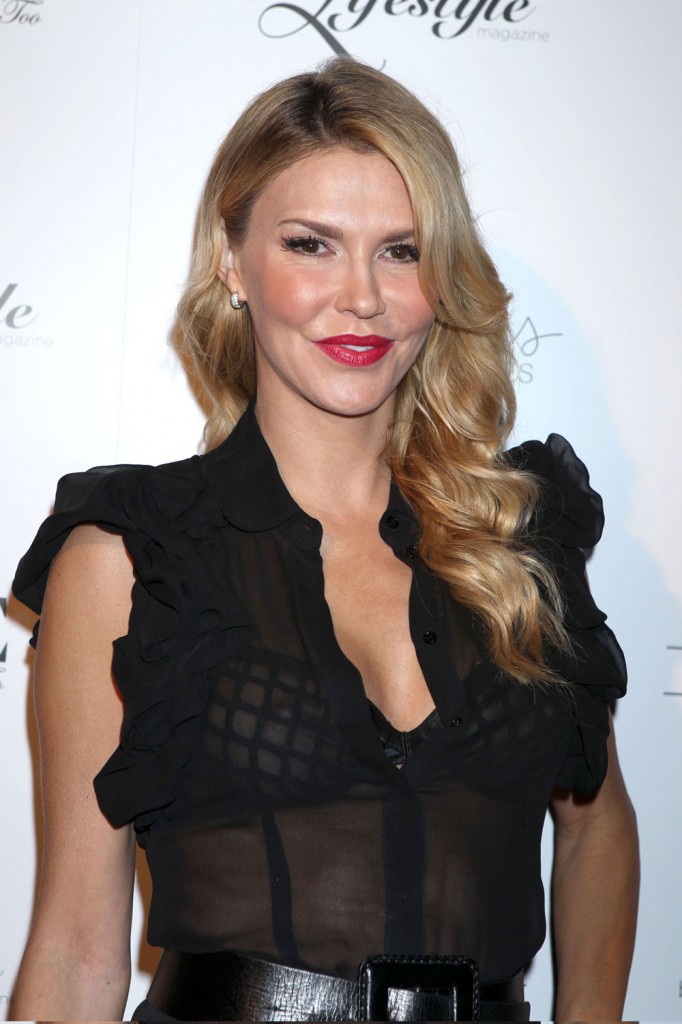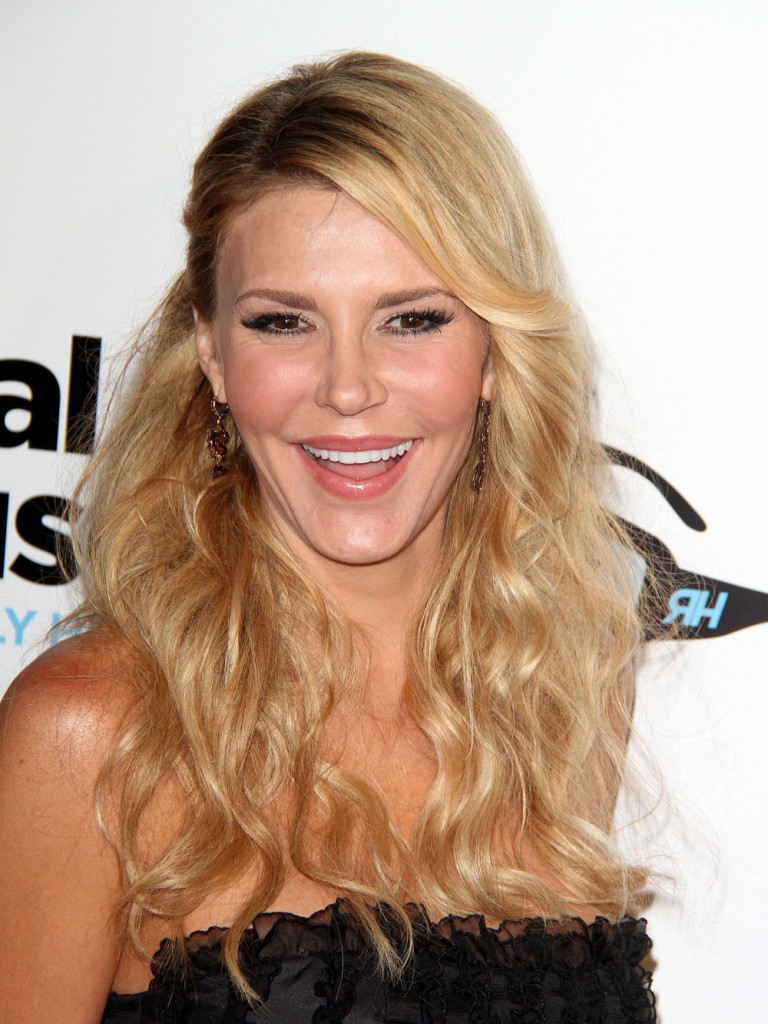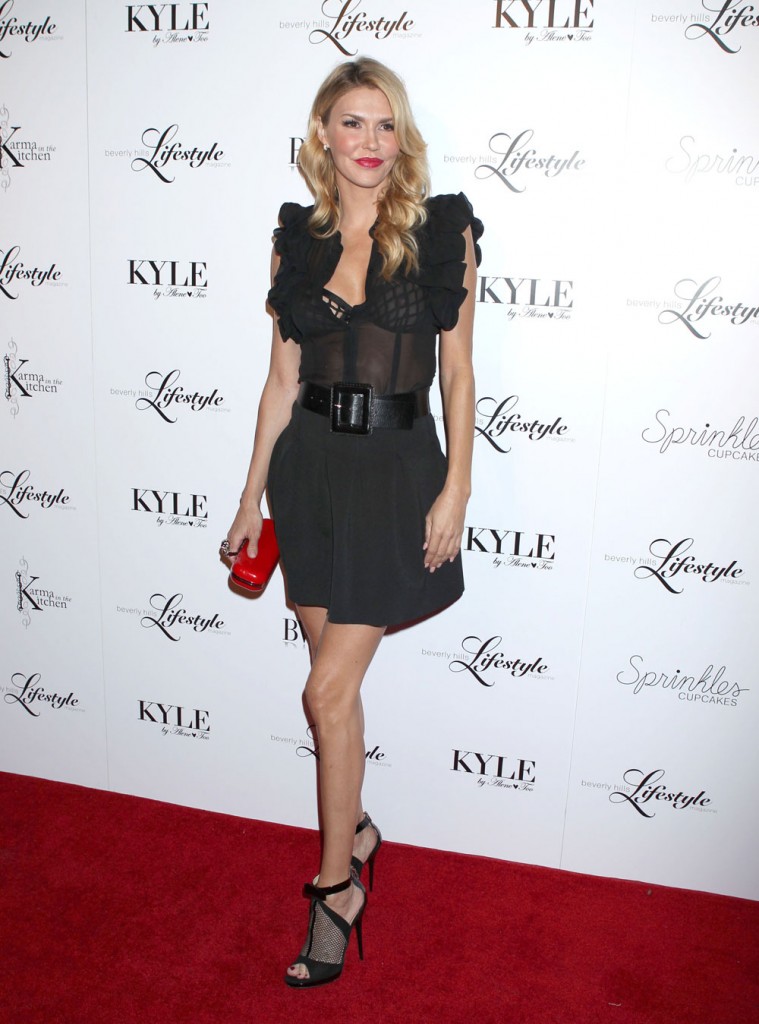 Photos are from 10-21, 9-28 and 9-4. Credit: Fame, WENN.com and PCNPhotos