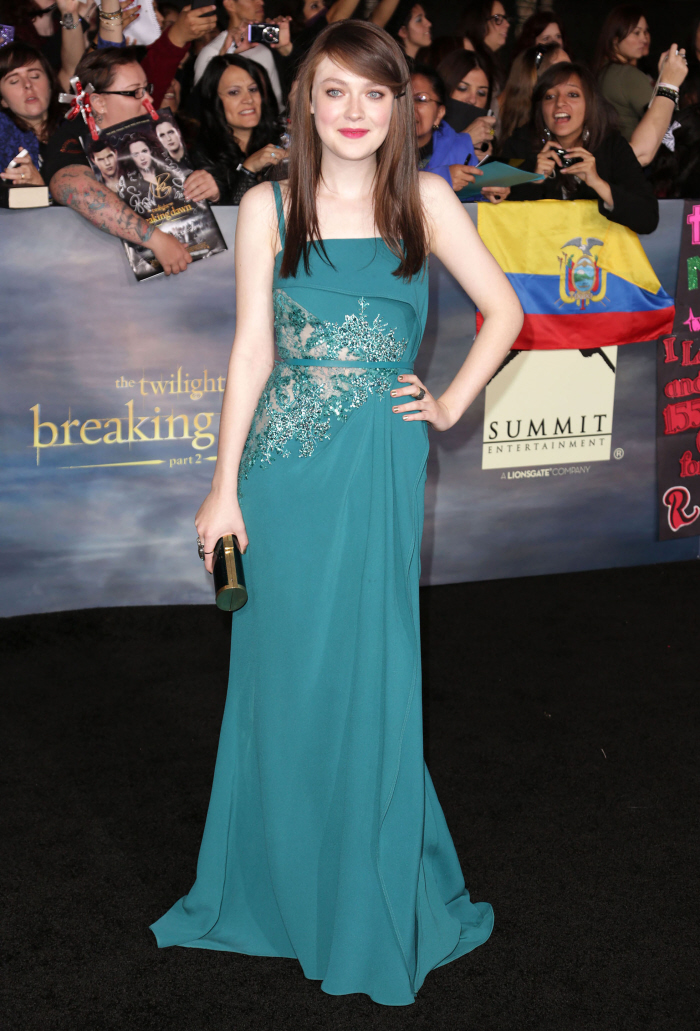 Here are some more photos from last night's LA premiere of Breaking Dawn Part 2. We already covered the "important" people from the premiere, Kristen and Rob. This post is for the less important people, obviously. There was a lot of bad fashion at last night's premiere. A lot of prom dresses and a lot of half-smug, half-worried expressions. Like, the Twilight franchise is going to be the absolute height of many of these actors' careers. So… enjoy them while they last.
I don't think Dakota Fanning is one of those people who will be defined by Twilight. She's a talented actress in her own right, and I think she'll continue to get work. Unfortunately, she seems to be going through a very awkward phase right now. Dakota wore Elie Saab Haute Couture Fall/Winter 2012 collection – it's a pretty dress. But her styling is a mess. That brunette shade is not flattering, and her makeup is terrible.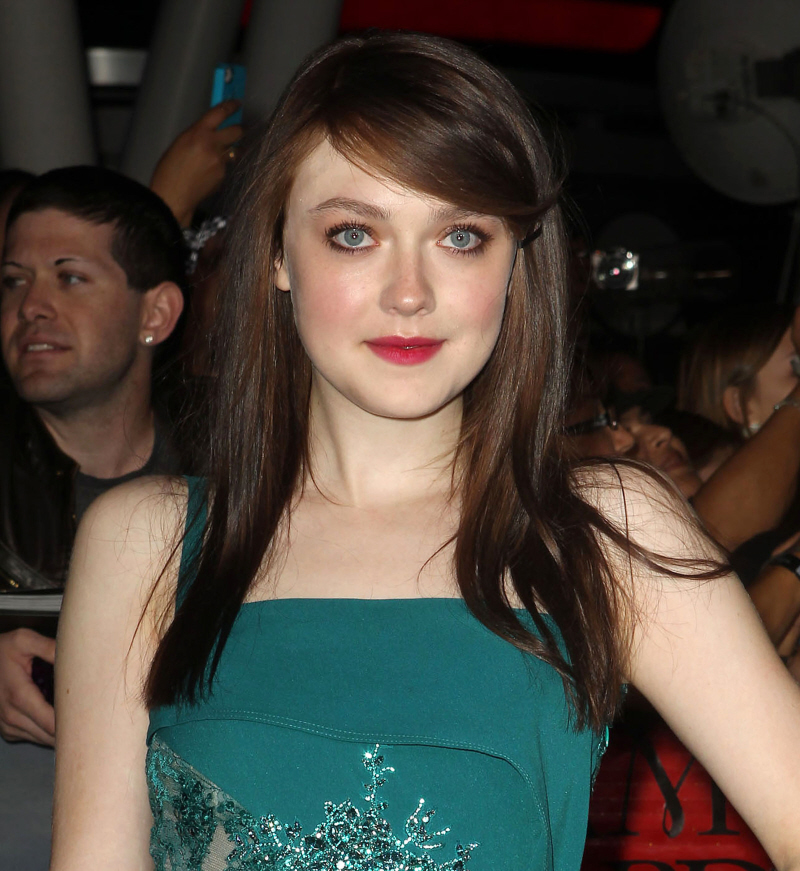 Here's Elizabeth Reaser in Carolina Herrera. Is she at the Oscars? Did she need to wear this full-on gown? Maybe I'm biased – I really dislike this woman. She's a horrible actress. She was terrible in her guest role on The Good Wife.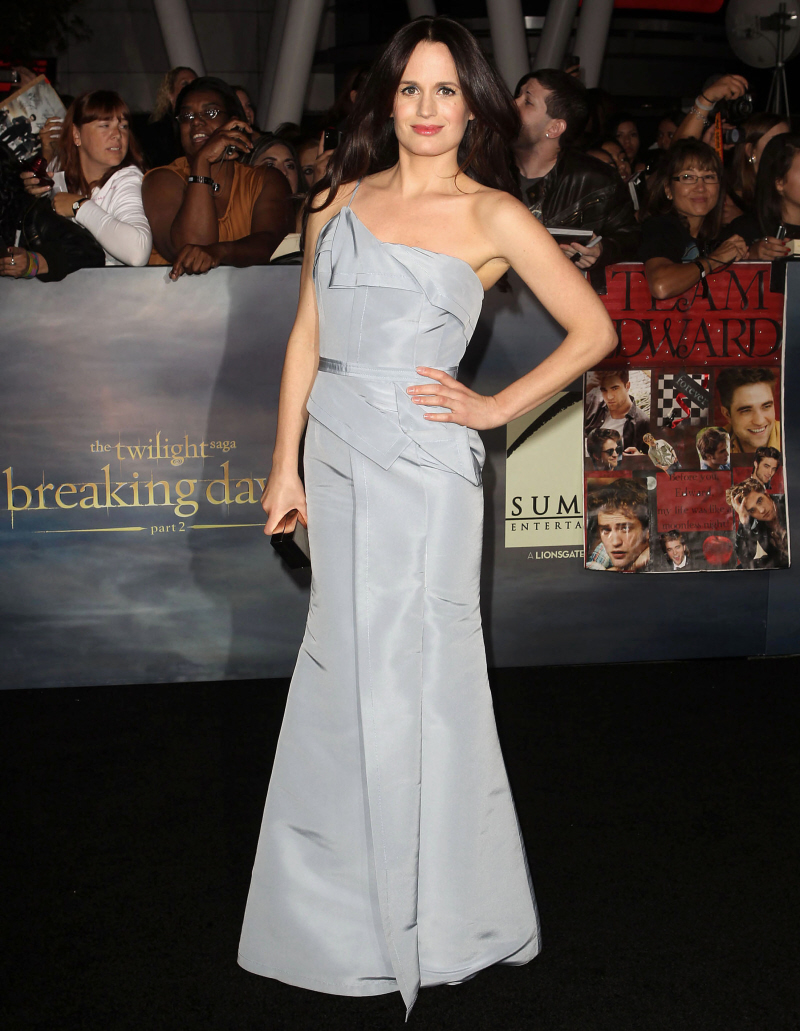 Poor Taylor Lautner. Is he going to have a career beyond this franchise? Poor kid.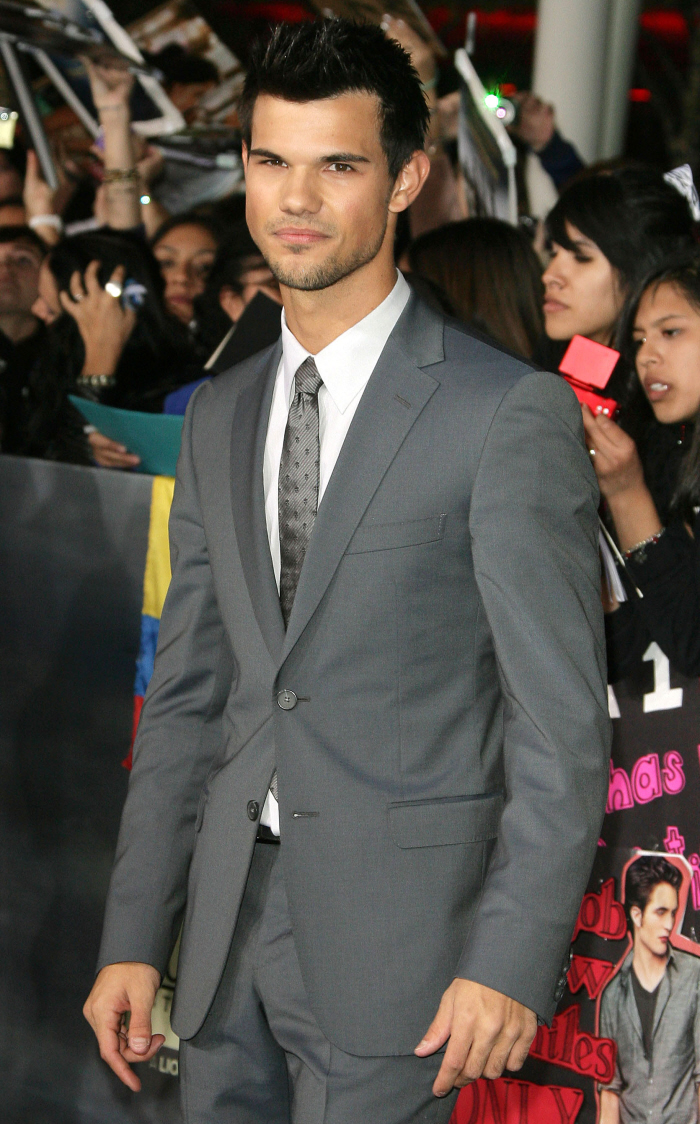 Saoirse Ronan in Simone Rocha. I love her. I love her dress. I love her shoes. I love how age-appropriate she is.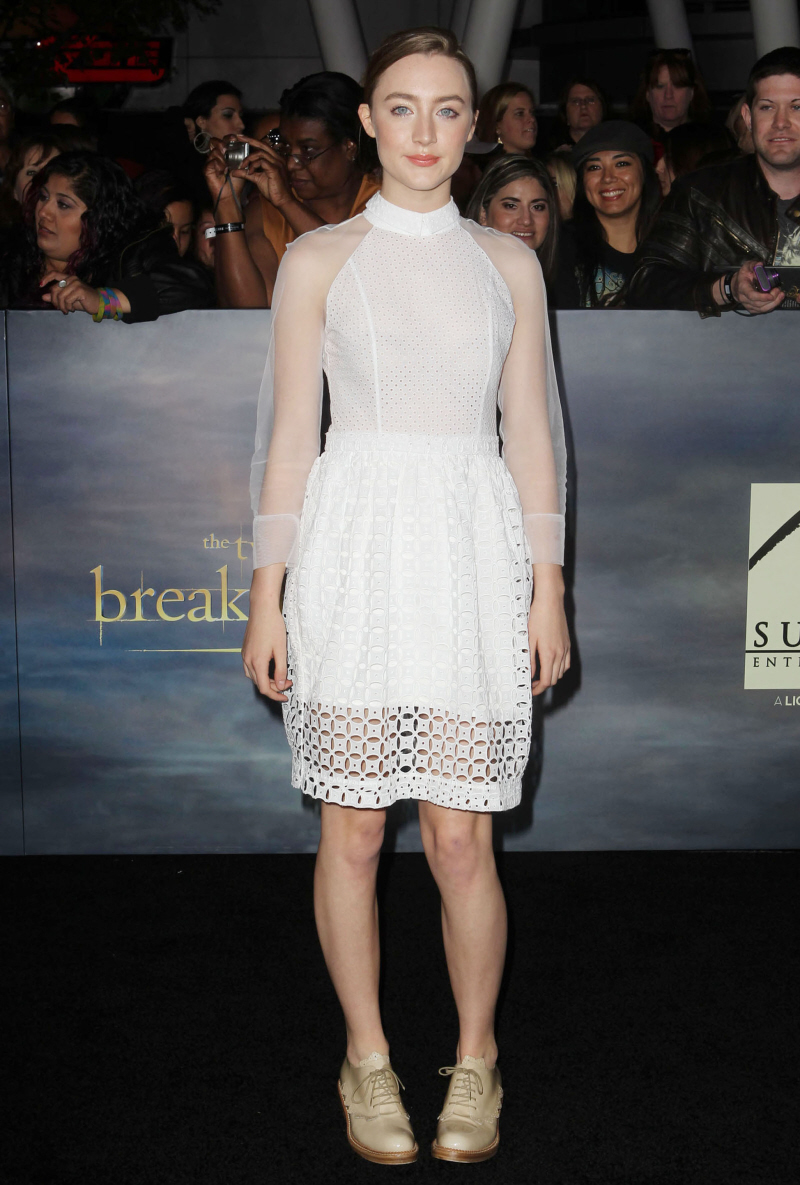 Here are your favorite people in the world, the real stars of Twilight! Ashley Greene, Kellan Lutz and Nikki Reed. I don't really have anything against Nikki, but I do wonder what she's going to do beyond this franchise. Ashley is wearing Donna Karan (she's the face of the label), and Nikki is wearing Versace. I like Nikki's dress better. It suits her and flatters her. Kellan Lutz knows you enjoy his Kellan Lutzy purple lapels. KELLAN LUTZ!!!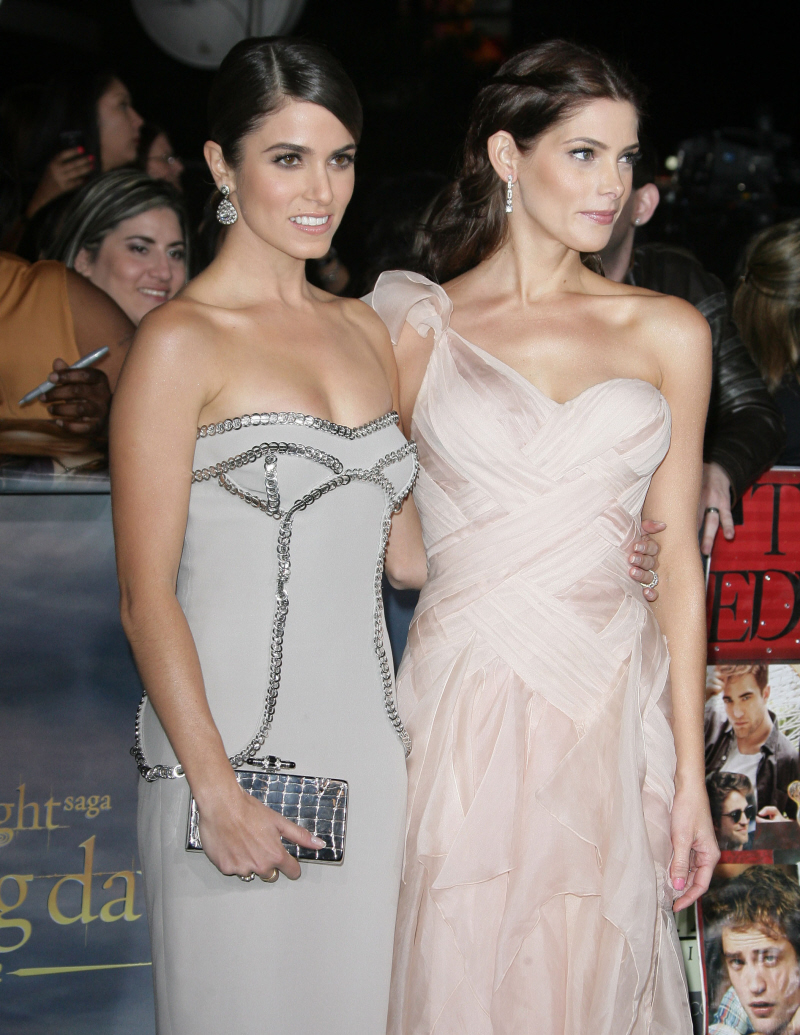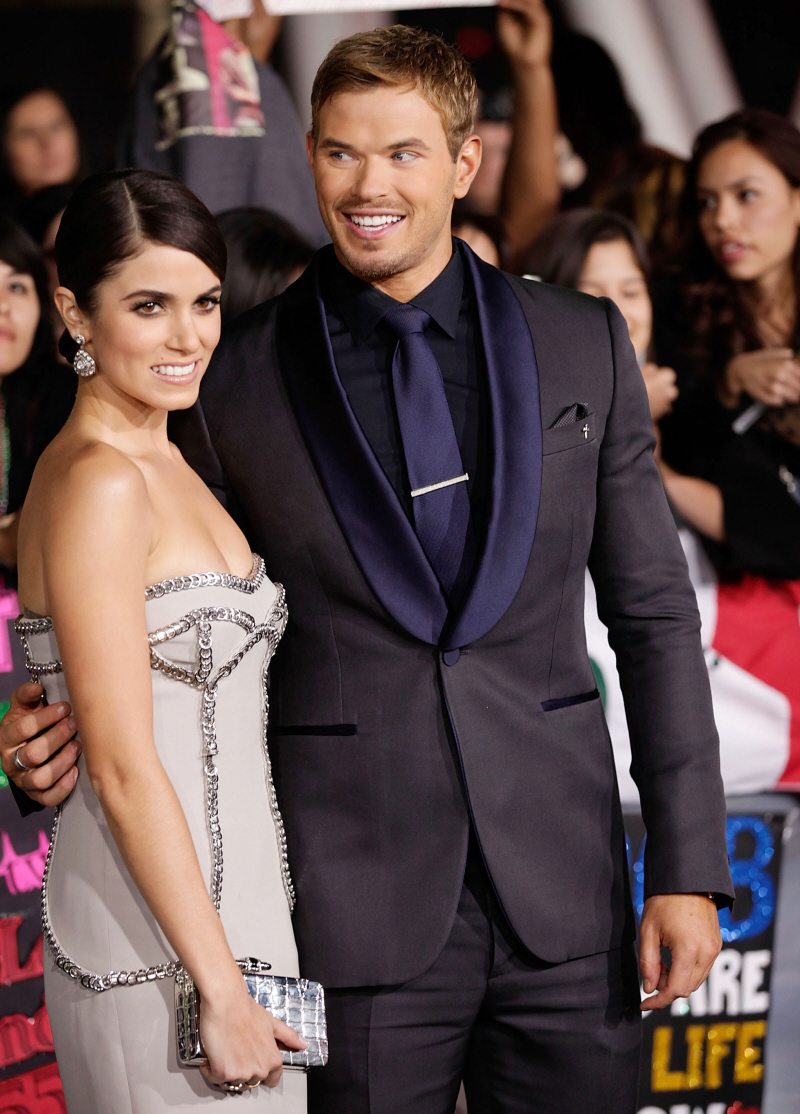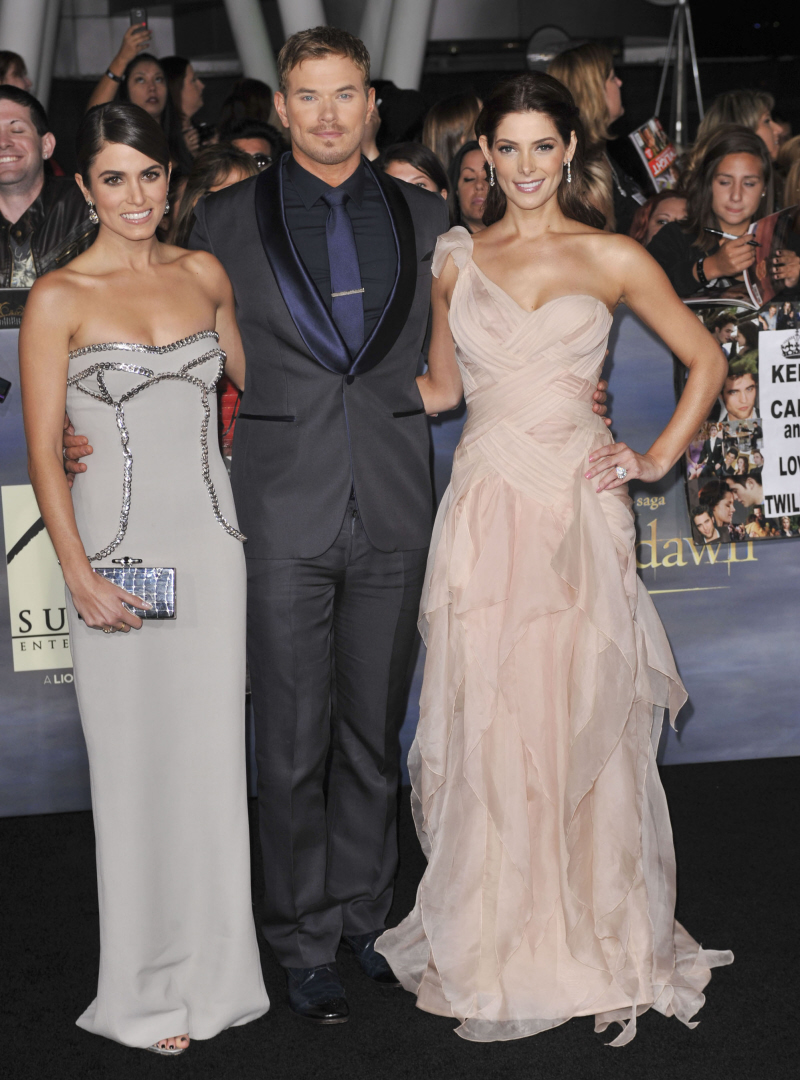 Elle Fanning in head-to-toe Prada. Look at her shoes!!!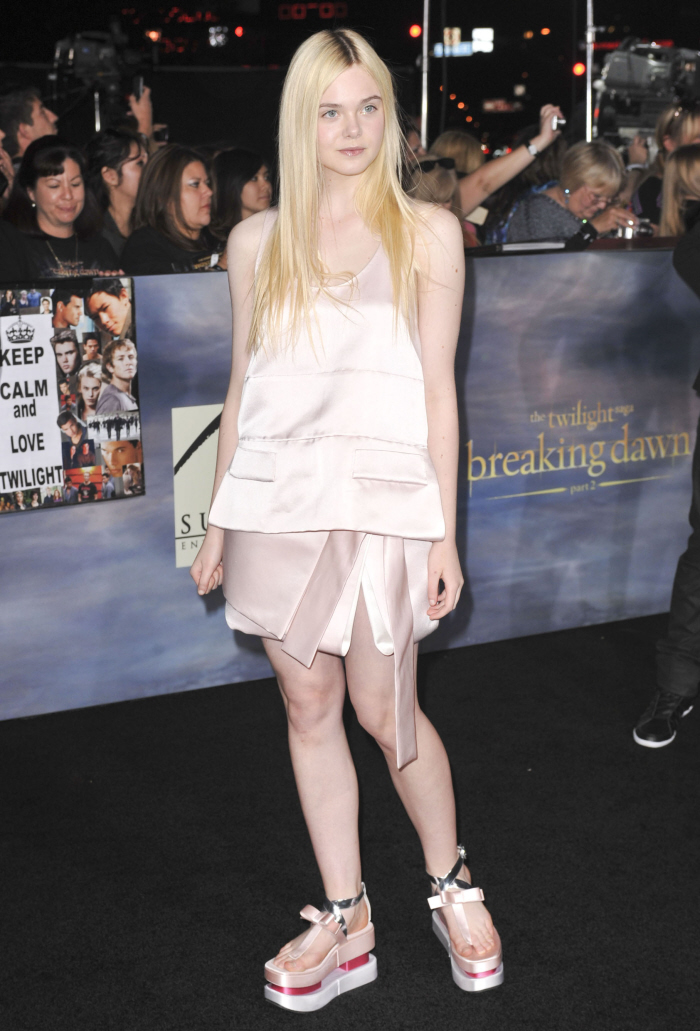 Stephenie Meyer looks pretty good here.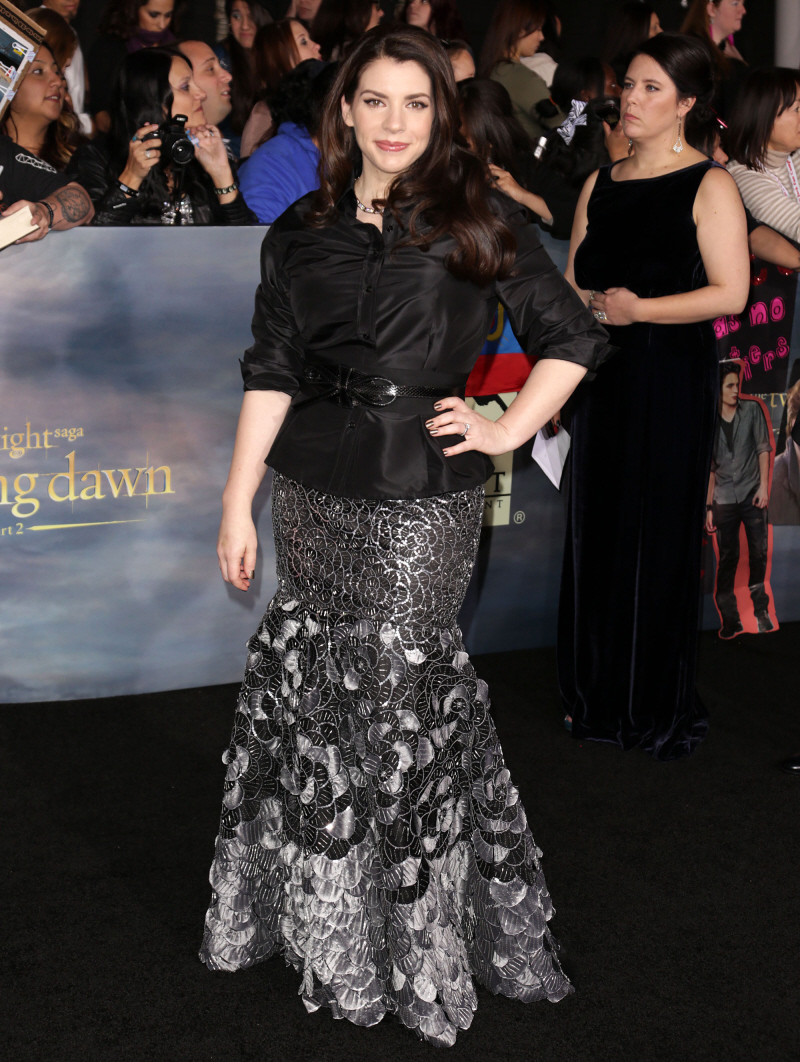 Teresa Palmer has a great body. I'm not sure this dress highlights it appropriately.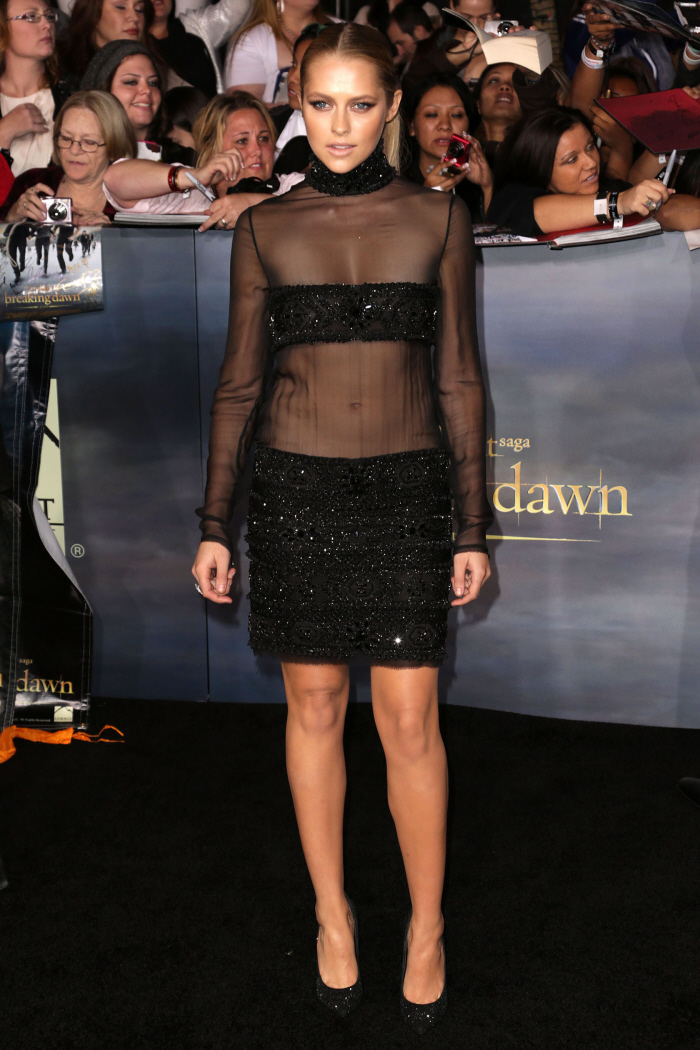 And I'll end it on a high note – Michael Sheen in velvet! He just does this crap for the money, you know? I love him.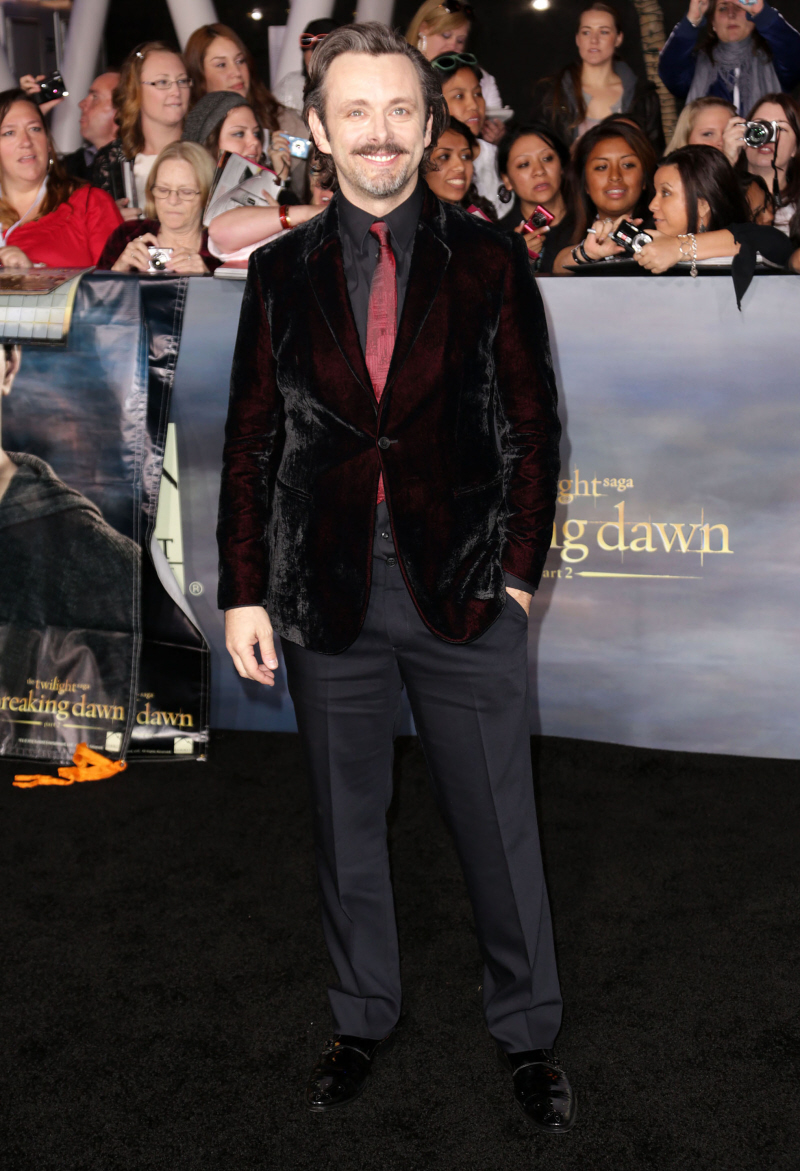 Photos courtesy of WENN.