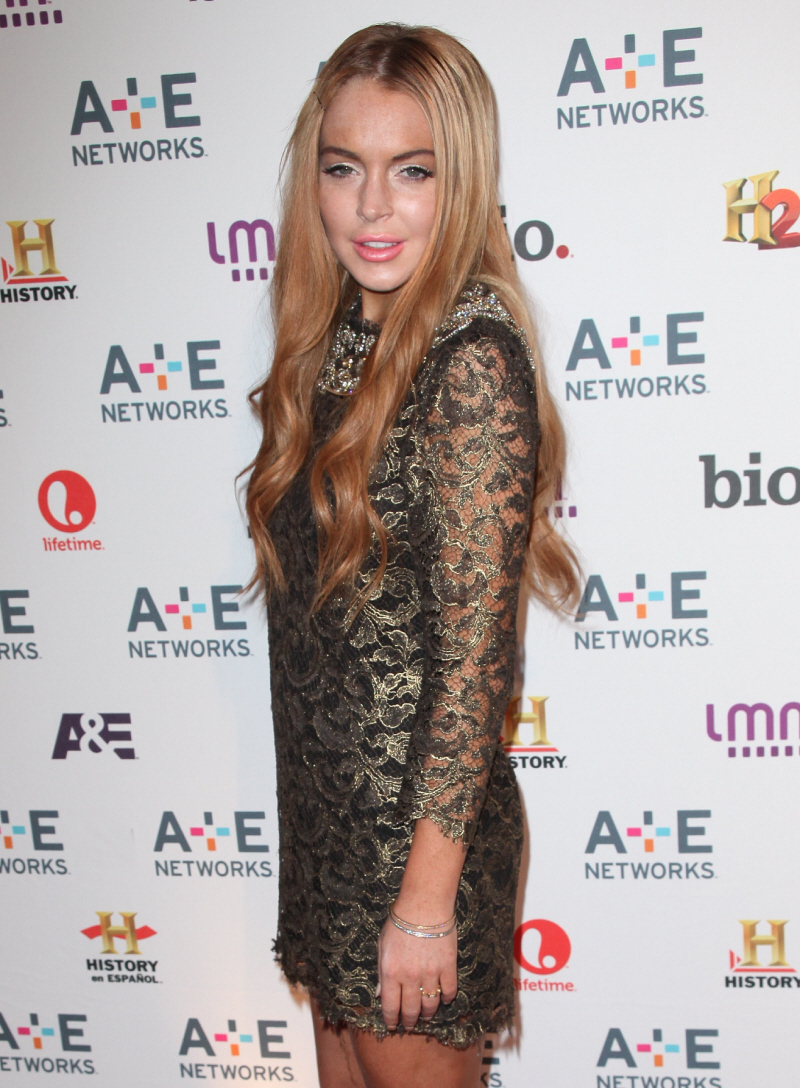 As we discussed on Friday, Lindsay Lohan pulled out of her scheduled 20/20 interview with Barbara Walters. The interview was scheduled to promote Lindsay's turn in Lifetime's Liz & Dick. My take was that "Lindsay was too crackie to follow through on a press commitment" but the official story was that Lindsay's new crisis publicist encouraged her to not give any interviews in which she would have to answer questions about her legal shenanigans or her upcoming arrest for lying to the police. Looks like the real story was "hidden option #3" though. Lindsay didn't want to do a sit-down with Babs, but she has no problem doing a sit-down with Jay Leno:
Walters revealed Monday that she was told by LiLo's new peeps that she won't appear on Friday's "20/20" with the news doyenne because "Lindsay doesn't feel up to it … she has a lot of problems and it was just one more."

Then, Walters said LiLo's reps delivered "the punch line: Lindsay Lohan is sitting for an interview with Jay Leno."

It's highly unlikely that Leno — a notorious softballer comic — will grill the troubled actress the way Walters would. Walters rather tersely said on "The View" that she was "disappointed." But it seems "angered" or "insulted" might be more accurate.

Not quite three weeks after parting ways with Steve Honig, her publicist of two years, LiLo brought in PR giants Rogers & Cowan last week. Their first order of business was nixing the interview with Walters, who famously brought fellow TV pro Oprah Winfrey to tears in a 2010 interview.

LiLo "has new PR people — a very well-known group that we do business with all the time — so, I'd like to keep doing business with them," Walters said, leaving the likelihood of that happening in question.

A source close to Lohan told us, "They did not think it was a good idea for Lindsay to do the sit-down with Barbara Walters because she is in such a fragile state."

We're told Lindsay's new PR team, headed by power player Tej Herring, also "thought Barbara would ask questions about Lindsay personal life and [they] want it to be about her work." Our source also says, "If it was up to [Lindsay] she would have done it."

Leno is booked to chat with Lohan Nov. 20 — provided she shows up. Lohan's highly anticipated Lifetime channel movie, "Liz & Dick," airs Nov. 25.
Barbara also said that Lindsay's people gave her the excuse of Lindsay "not feeling up to it" and that "If they'd said to me 'You know, Barbara, she isn't up to the kinds of questions that you might ask' … If they had told me that, I wouldn't feel quite as disappointed as I do today."
Still, Barbara did get one thing from Lindsay – an interview from June, on the set of Liz & Dick. Lindsay is a f—king mess here. I'm including a clip of Babs on The View yesterday, when she showed some footage from the June interview. LL called herself a "survivor" and when asked about the paramedics breaking into her hotel room, LL said, "I needed a nap for 15 minutes and there were 7 paramedics in my room. So… imagine how I felt."
The Cracken looks and sounds awful in that clip. Would you like to enjoy the crackie looking even worse? Here's the latest trailer for The Canyons. OMFG this looks AWFUL. Like, every actor seems like they're just reading off of cue cards.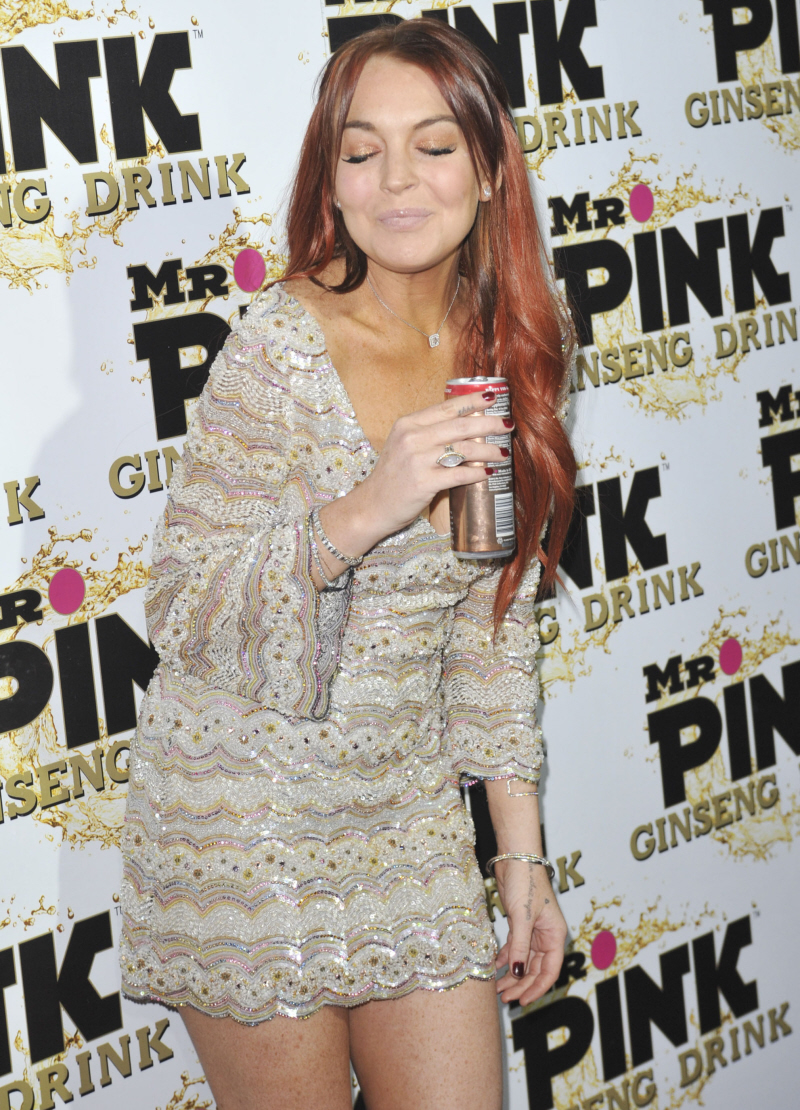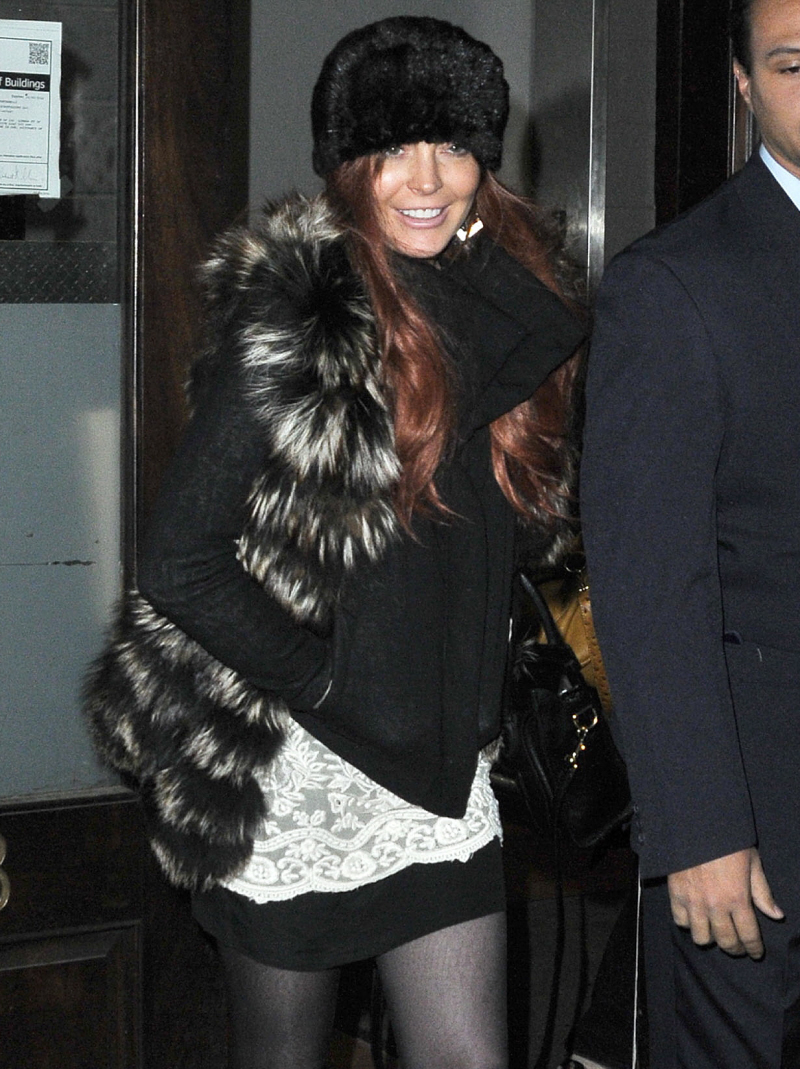 Photos courtesy of WENN.