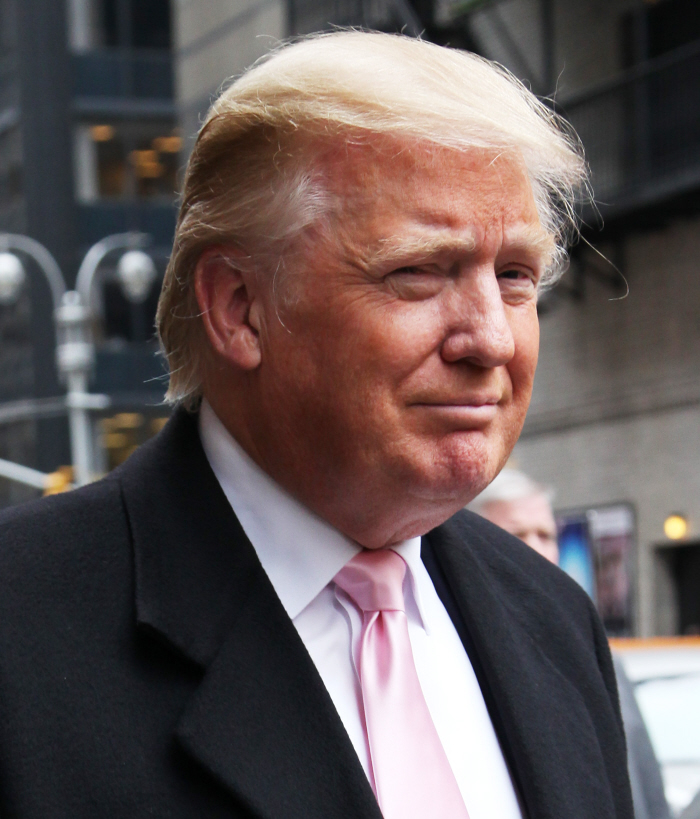 I put this story in yesterday's links, but I don't think many of you saw it because you were too busy being hypnotized by Liam Neeson's substantial dong. Well, I'm sorry to bring up the image of Liam's bounty, but we need to talk about Donald Trump. Trump has been – in my opinion – batsh-t crazy for a while now. I don't think he was ever inoffensive, but when he really started going after Pres. Obama, he really moved into what I consider the fringe lunacy. The breaking point for many people seemed to be Trump's call for armed revolution against the democratically re-elected president on Election Night last week. Trump had a massive Twitter meltdown (he later deleted most of the tweets) and it was so bad that even NBC anchor Brian Williams called him out live on air.
Basically, Trump is a catastrophe. He is a hot mess that no one should want to be involved with. Which is why a petition has been started which aims to publicly shame Macy's into withdrawing from their association with Trump.
Should Macy's dump Trump? Donald Trump gained notoriety for his no-nonsense business tactics on The Apprentice, but if nearly half a million people have their way, he may soon be on the other end of his infamous "You're fired" catchphrase.

More than 465,000 individuals have signed an online petition urging Macy's to sever ties with the 66-year-old billionaire, a longtime spokesperson for the brand. The letter cites his "especially unpleasant, nasty, and despicable behavior" and accuses the star of spreading lies about President Barack Obama — Trump is a noted "birther" theorist — and global warming. (After Hurricane Sandy, he declared that "global warming was created by and for the Chinese in order to make U.S. manufacturing non-competitive.")

The petition also paints the business magnate as a sexist hypocrite who "personally [attacks] women he disagrees with by calling them 'unattractive,' ugly, or fat" and complains about jobs being shipped overseas, "despite the fact that almost his entire clothing line sold at Macy's is made in China and other Asian nations."

Indeed, Trump's tirades have become increasingly public recently. After President Obama's re-election on Tuesday, Nov. 6, the outspoken Republican (who once spoke of running for office himself) took to Twitter to express his unhappiness. He was quickly criticized by NBC's Brian Williams, who said that Trump had "driven well past the last exit to relevance and veered into something closer to irresponsible."

The Celebrity Apprentice host fired back the next day, calling Williams' show "a disaster" and further lamenting the election results.

"Brian Williams was never a smart guy but always passes himself off as such. People will learn the truth!" he tweeted. "Another four years — not good for the country but we'll have to live with it! Our country is totally split right now but someday it will come together! We have to make America great again!"
You can go to the petition here and sign up if you so choose. The petition is associated with MoveOn.org, and it seems legit. They've already got hundreds of thousands of names too.
I do have some mixed feelings about the petition (although I did sign it, btw). Maybe it's because I associate the whole idea of "signing a petition to get someone pushed out of advertising" as a typically conservative thing to do – I know I'm wrong about that, don't even bother correcting me. But it reminds me of the "Million Moms" who tried to get Ellen DeGeneres yanked from JC Penney contract just because she's gay and she was vocalizing support for gay marriage – and I was really happy when JC Penney stood by Ellen too. I wanted the Million Moms petition and activism to fail because their agenda came from a place of anti-gay bigotry. Is it okay to want Donald pushed out of Macy's because of HIS wingnuttery? Eh. Maybe I'm overthinking it.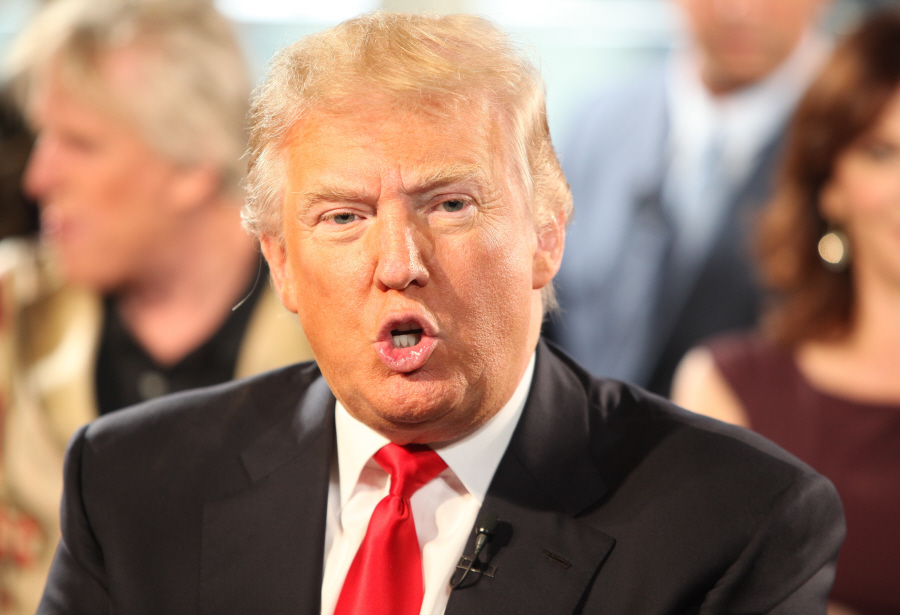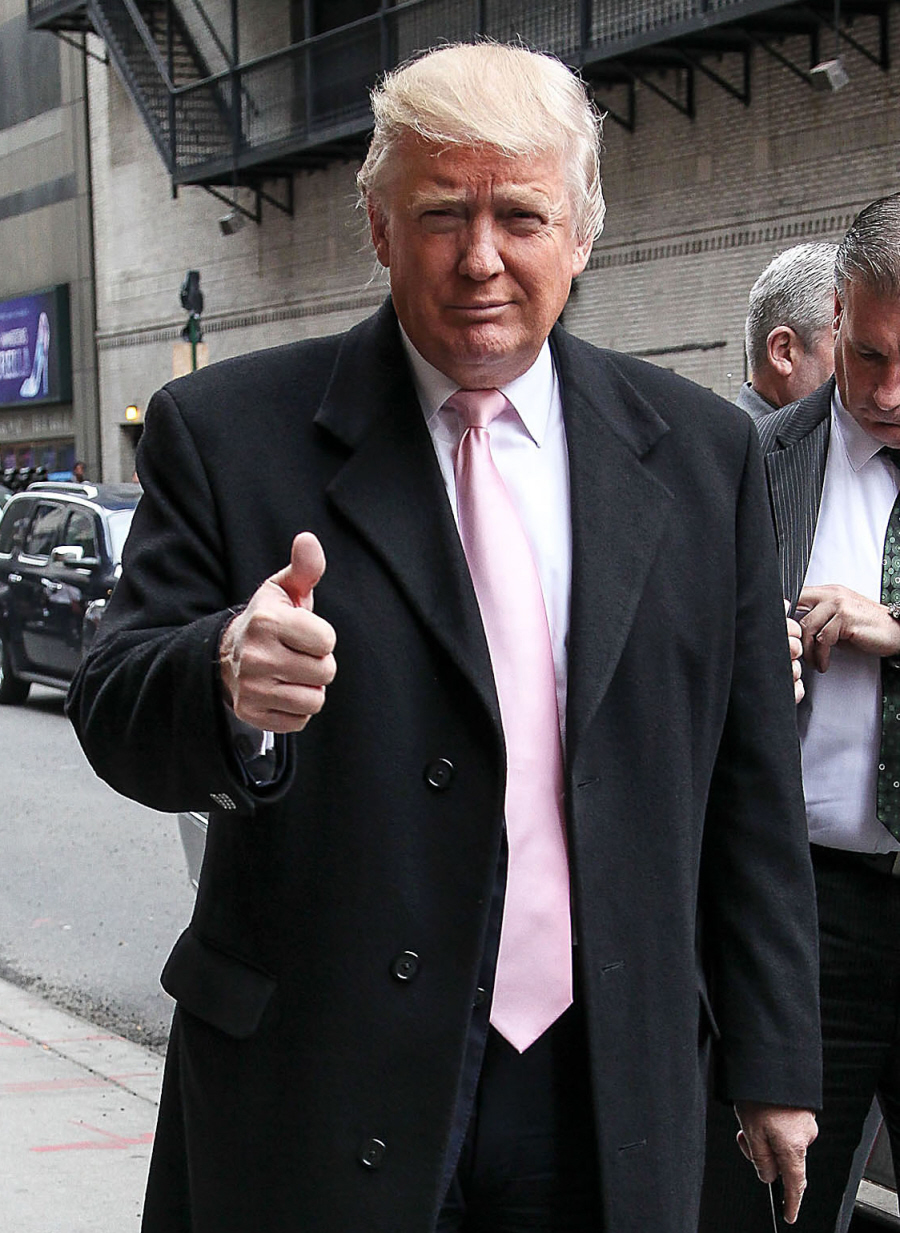 Photos courtesy of WENN.