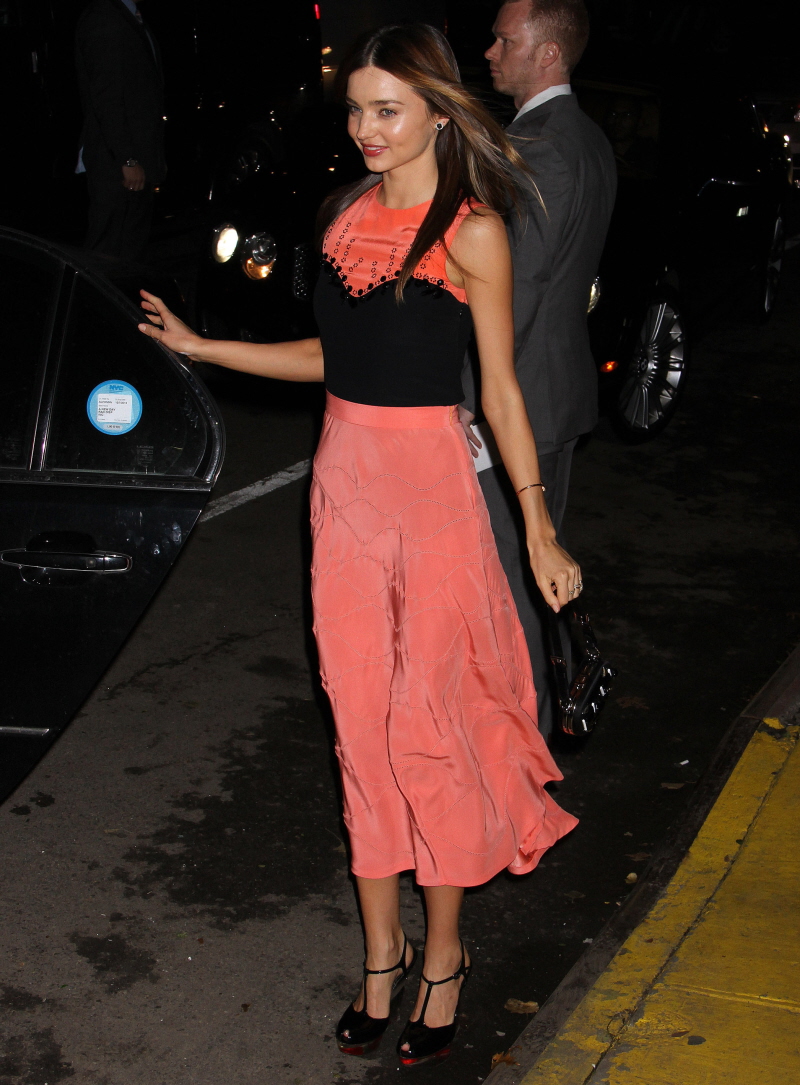 Here are some photos from the Ninth Annual CFDA/Vogue Fashion Fund Awards in NYC last night. They actually got a good group of people out – lots of models (which I don't care about for the most part) and some actual movie stars. This is pretty much a pure fashion post, so let's get to it! Miranda is wearing this Giulietta dress which… sucks. I cannot find anything redeeming about this whatsoever. It looks cheap. The color is wrong. The design is horrible. That fake bustier-thing is built into the dress. Or should I say "onto the dress"? It's horrible. She's beautiful, but the dress is made of failure.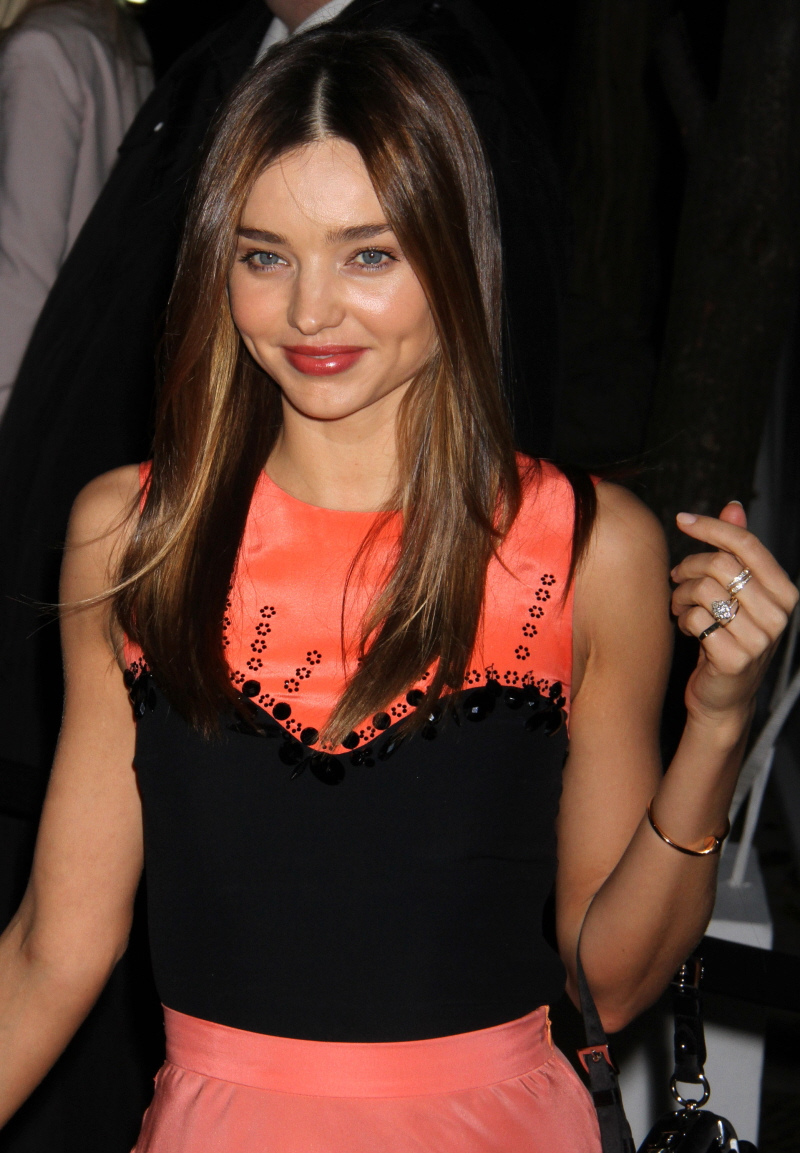 Dakota Fanning in Jason Wu. Well, her makeup isn't as noticeably awful as it was at the BD2 premiere. I can't say I'm a fan of this brunette shade, and she's still dressing like she's a blonde.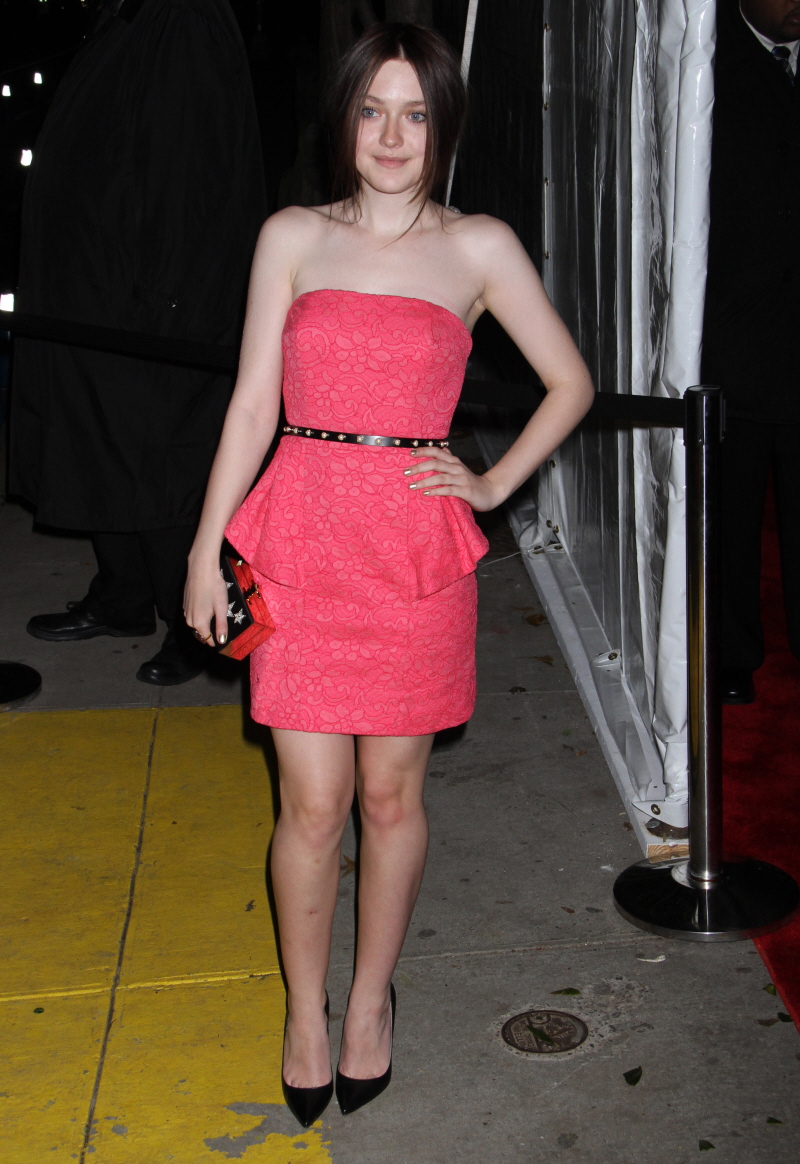 Alexa Chung in Thankoon. She looks terrible. I don't get the fascination with grown women wearing those high school-girl collars.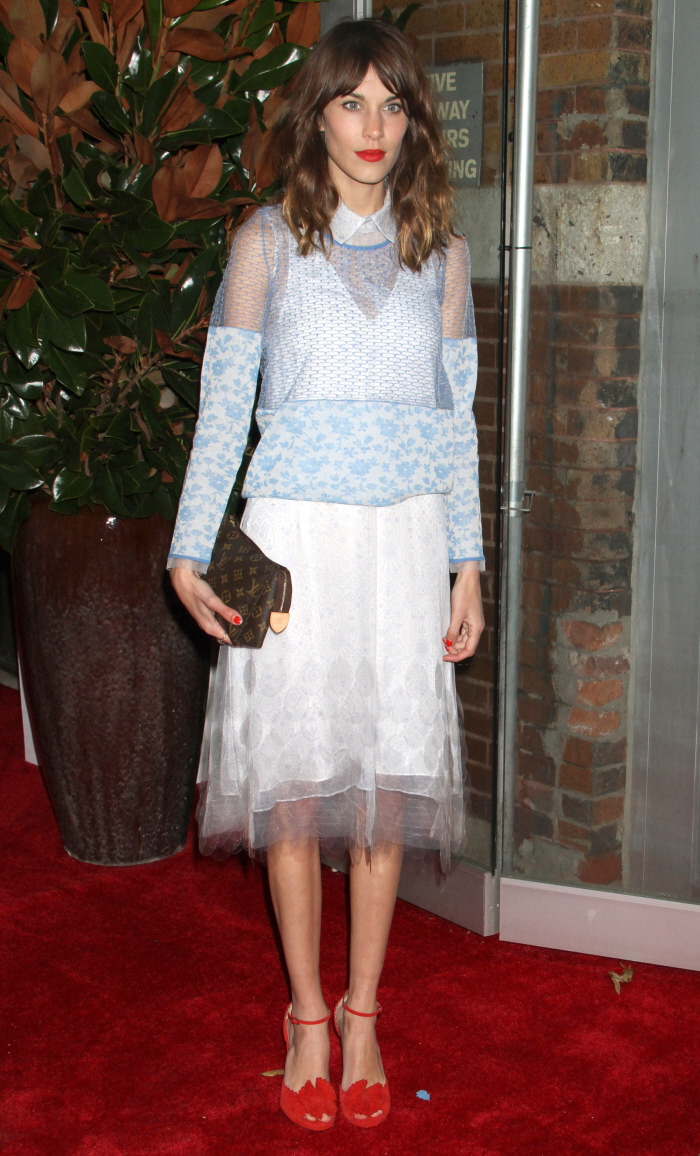 Liv Tyler in unknown… I love the combo of blue and black always and forever, but this ensemble isn't working for me. The coat needed to be with a more structured dress and this dress is just… not my taste.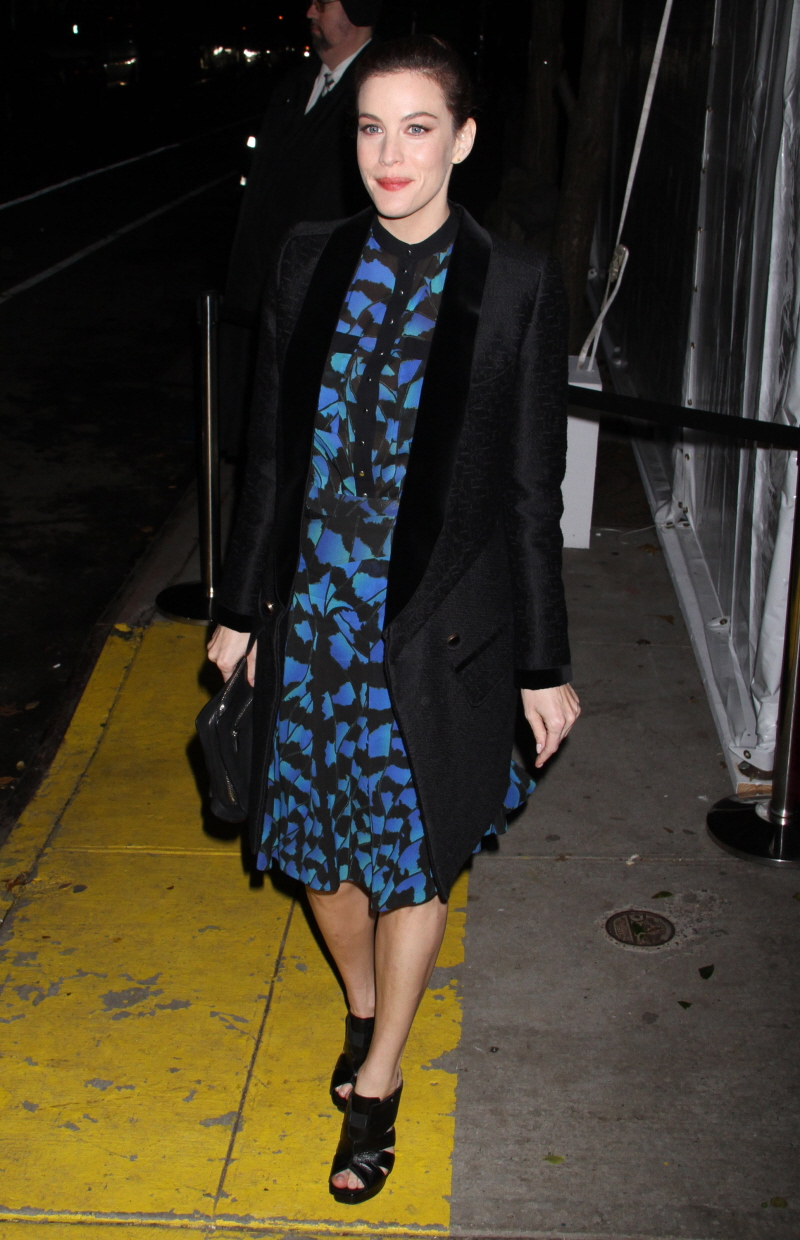 Christina Ricci in a Richard Chai Love Spring / Summer 2013. Yeah. I don't get it. She looks healthy, but I loathe cut-out dresses. Did anyone see her on The Good Wife? Was she always such a terrible actress?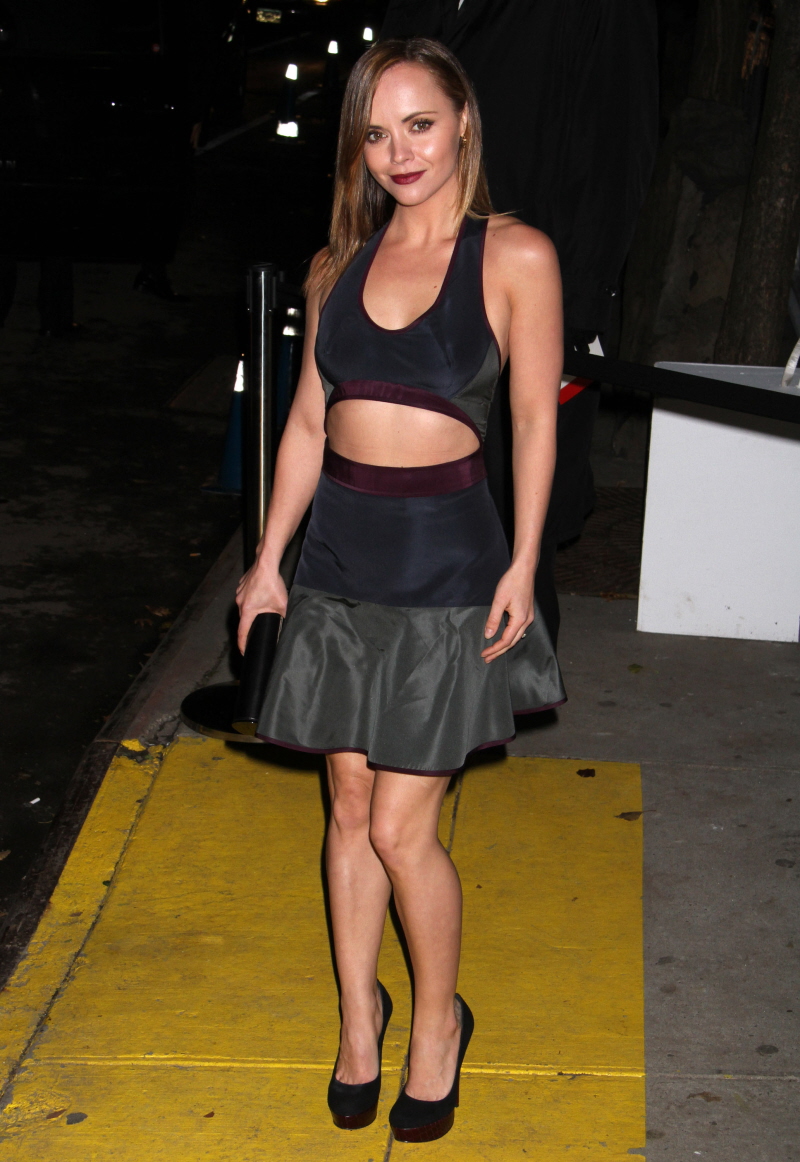 Ashley Greene in Wes Gordon. She looks really good (for her)!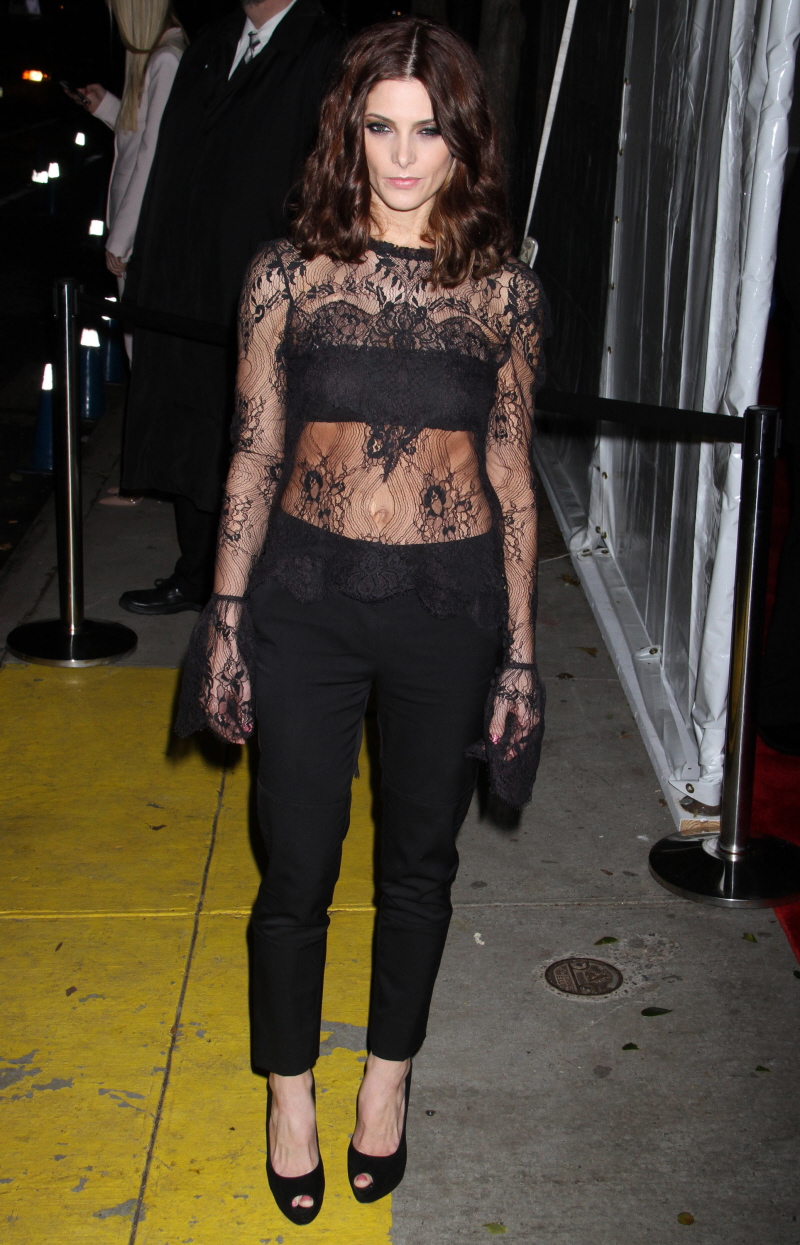 Emma Stone wore Burberry! I LOVE THAT COAT. MUST HAVE COAT.
Photos courtesy of Fame/Flynet.