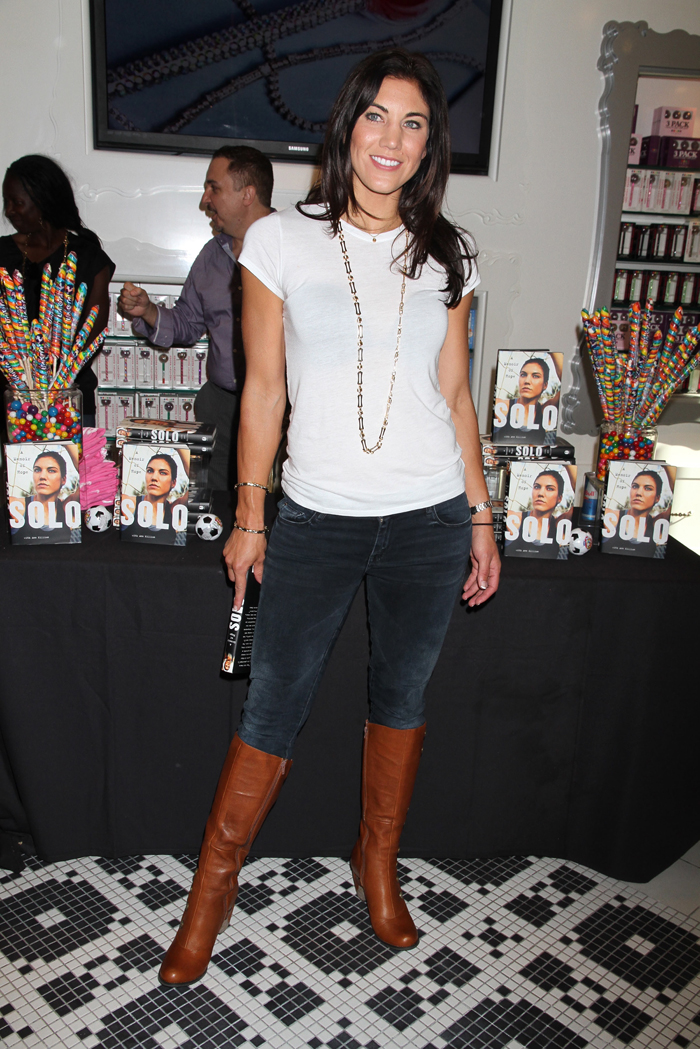 Ugh, this story is an utter mess. To begin, did anyone else realize that Hope Solo was engaged to be married? Well, she was, and she is now married to Jerramy Stevens (an NFL tight end who is formerly of the Seattle Seahawks and is now a free agent) after they dated for a mere two months. You can see a photo of Hope and Jerramy together here, and in theory, it sounds like a good match for an Olympic soccer goalkeeper to end up with a football star. However, this coupling sounds like a terrible idea in reality because their planned Tuesday nuptuals were thrown into disarray when Jerramy was arrested for allegedly assaulting Hope.
According to Us Weekly, police were called to the scene on Monday and arrested Jerramy, who had dried blood on his shirt, "on suspicion of fourth-degree assault" in the aftermath of a wild party. Further, court documents show that Hope and Jerramy were arguing over where to live (Washington or Florida) after the wedding. Even though most of us would take an argument (let alone a physical assault) over where to live as a sign not to marry someone, Hope decided not to press charges against Jerramy. What's even more disturbing is that they went ahead with the wedding on Tuesday. Uh … congrats?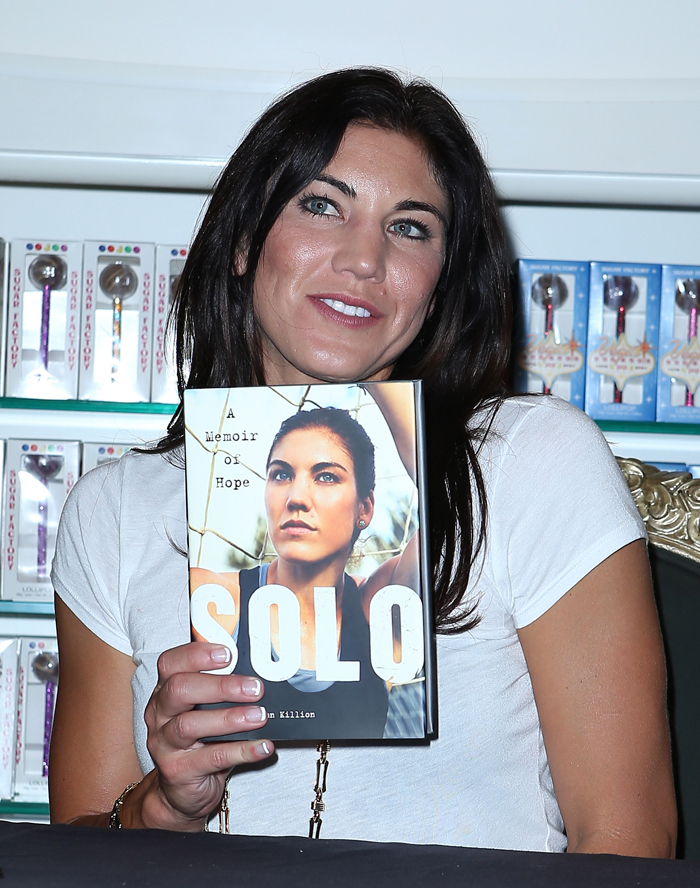 The wedding must go on?

Though he was arrested Nov. 12 for allegedly assaulting bride-to-be Hope Solo, NFL star Jerramy Stevens and the gold medal-winning goalie went ahead and tied the knot just one day later, Sportsradio 950 AM and 102.9′s Dave Mahler report. ("Events of yesterday morning didn't change plans," Mahler wrote on Twitter.)

Solo, 31, kept her plans to wed Stevens mostly secret; she and Stevens had been dating for two months before they applied for a marriage license Nov. 8. Though details about their somewhat-impromptu nuptials are unavailable, Solo's teammate Jillian Loyden sent a tweet implying she may have been present for the ceremony.

"Happy to witness such an amazing celebration of real love #selflesslove #fewandfarbetween," Loyden wrote Wednesday.

According to the Los Angeles Times, on Monday, police responded to a disturbance call at a private residence in Kirkland, Wash. Officers arrested Stevens, 33, on suspicion of fourth-degree assault. (He was discovered "hiding" upstairs, with dried blood on his shirt and signs of a fight around him.)

Solo appeared in court Tuesday; following her fiance's court date, the charges against the former Seattle Seahawks player were dropped.
[From Us Weekly]
I hate to sound skeptical, but this kind of sounds like the setup for a future reality show. I mean, why else would Hope marry a guy who (allegedly) assaulted her the day before their wedding? That's just me hoping that maybe the entire thing is a fake-out because it's preferable to thinking that Hope knowingly entered an abusive marriage. Us Weekly's intitial story about the alleged assault says that multiple parties were involved in the scuffle, which also sounds weird if the actual charges were that Jerramy assaulted Hope. Any way you draw it, this sounds like a nightmare. Maybe Hope will come to her senses in a few days and annul the marriage.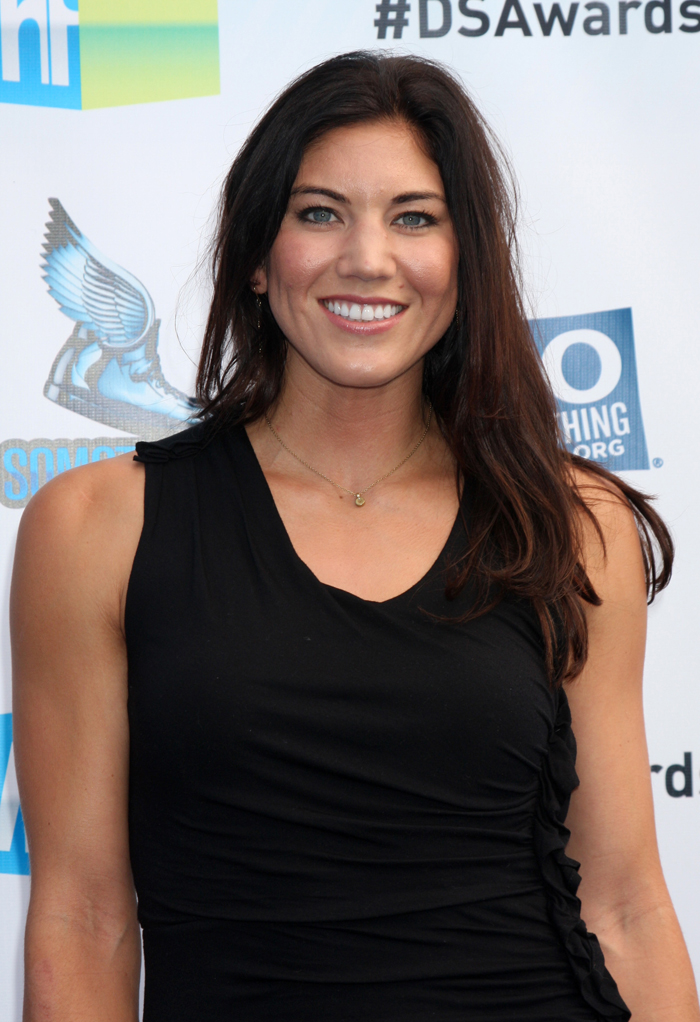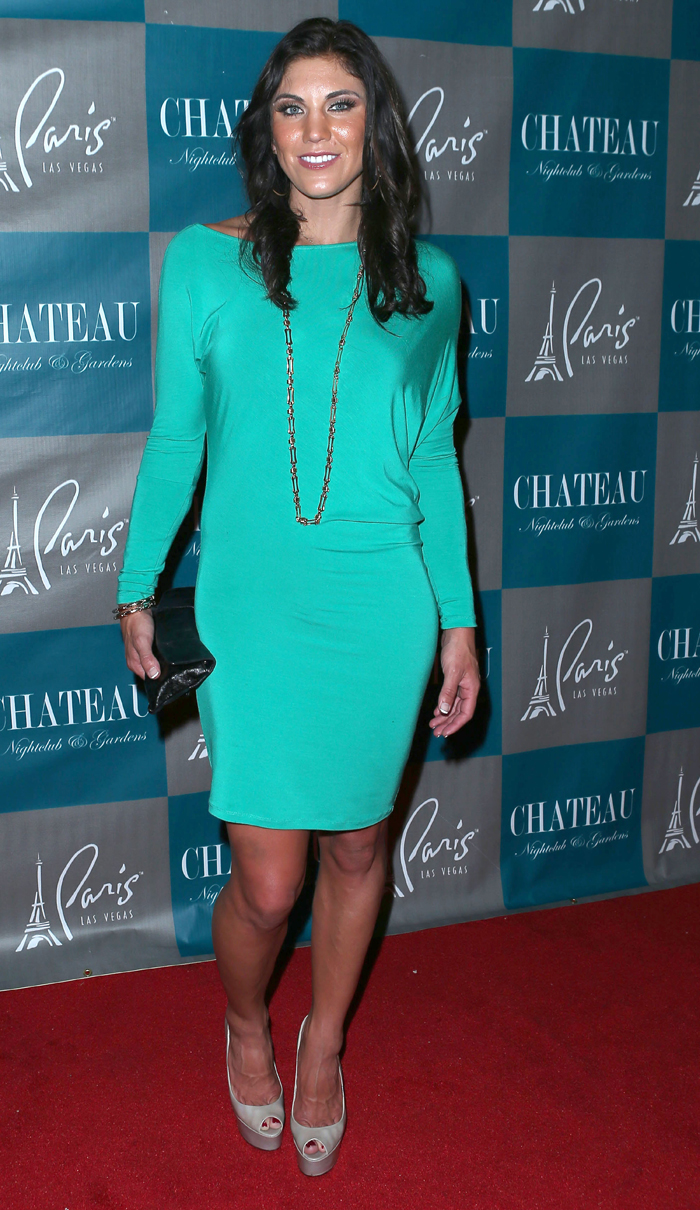 Photos courtesy of WENN