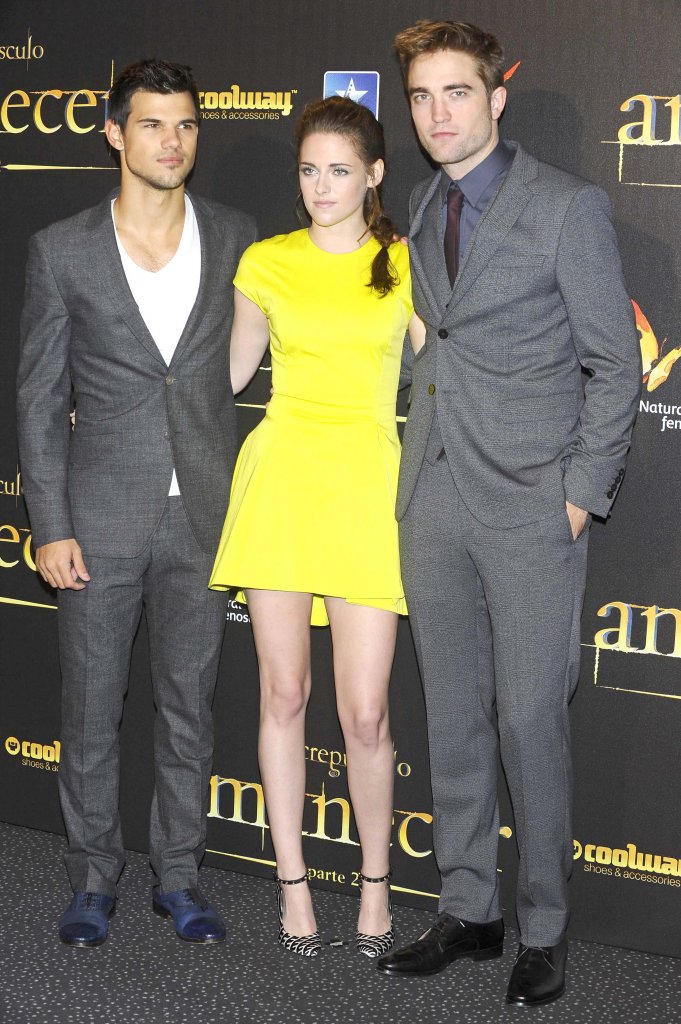 As many of you have noticed, I don't really care for dresses or gowns in yellow or orange. Mostly orange – I rarely think orange is a flattering color on anyone. Sometimes yellow can work, though. Is it working here, on Kristen Stewart at the Madrid premiere of Breaking Dawn Part 2? I can't decide. The minidress is Christian Dior… I wonder if Dior makes it any other colors? I could see it in black or blue on Salma Hayek or Marion Cotillard. I think the cut of the dress actually suits Kristen rather well, surprisingly enough. And maybe the yellow is just "chrome" or "electric" enough to work. Before I get to anything else, I just have to show you this wonderful photo that actually made me LOL: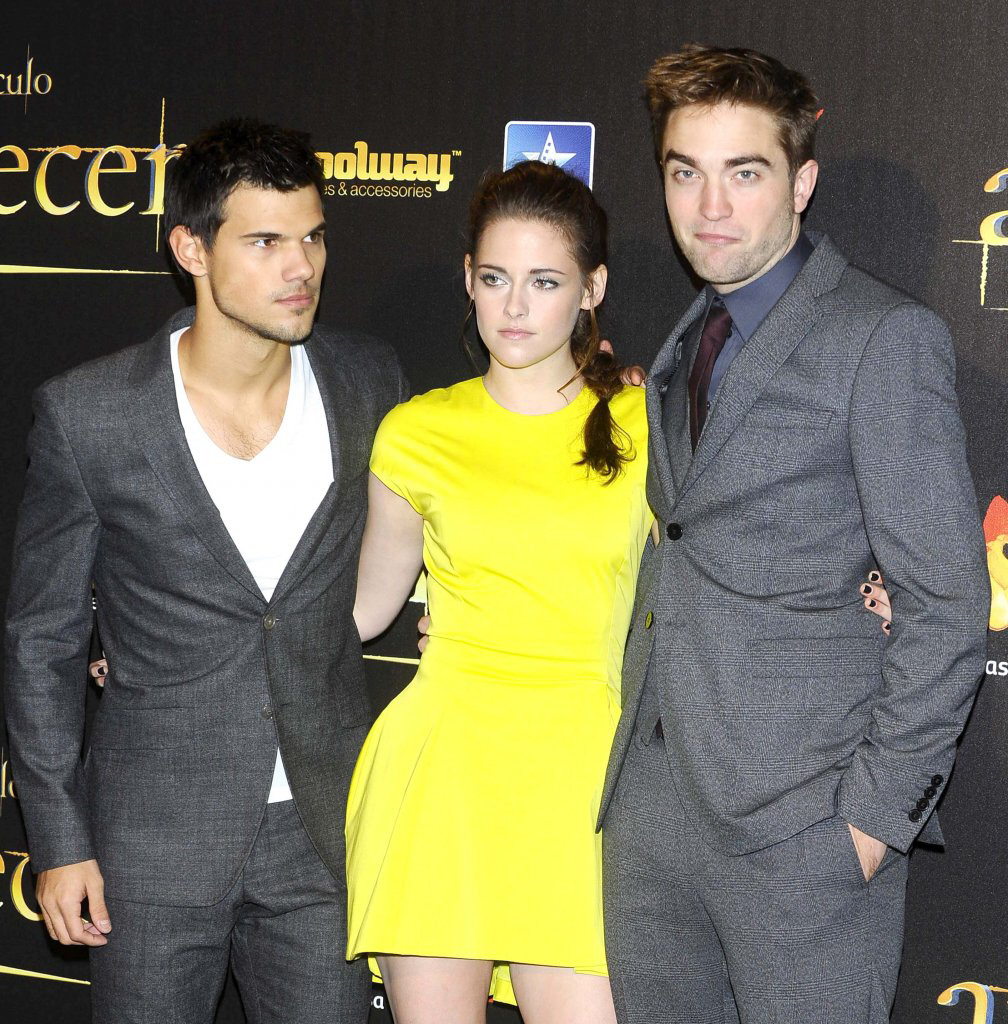 Right? Perfect photo is perfect.
Anyway, did you know Kristen Stewart has an oral fixation? True story. Doesn't it all make sense now?! She pretty much admitted that during a recent appearance on Conan O'Brien's show where they discussed how she quit smoking:
Kristen Stewart called herself out on Conan Wednesday night. The 22-year-old actress recently quit smoking, but told host Conan O'Brien that it really wasn't that difficult for her — because she wasn't really a smoker to begin with.

"I was a bit of a faker, a circumstantial smoker," she argued. "I just feel like I wasn't addicted to nicotine," Stewart explained. Struggling to find the right words, she eventually gave up and added, "I just wanted something in my mouth."

Red-faced after her R-rated pun, she asked O'Brien, "Why did I do that?" O'Brien joked, "I'm glad for the Internet that you did do that."

The actress also chatted with O'Brien about the new style of filming for the vampire sex scenes in The Twilight Saga: Breaking Dawn – Part 2 where they shot just a close-up of her face. "It's nice to see your own reflection while your making 'shmexy' faces," she said sarcastically. "It's absolutely absurd, actually."

"It's got me now thinking that I want to shoot myself, just my face," O'Brien joked.

"I want to shoot myself," Stewart quipped.

The interview was previously recorded, as Stewart is overseas attending the film's premieres. The actress walked the red carpet in a sheer, black lace Zuhair Murad bodysuit on Wednesday at the London premiere.

On the London red carpet, Stewart told Us Weekly that the fan support throughout the films has meant a lot to her. "That's honestly been, I mean, to sustain energy on one project in five years is pretty remarkable, and we wouldn't have been able to do that if we were the only fans of it," she said. "But to look over your shoulder and see a million people doing that with you is insane and amazing and contagious. Once in a lifetime."

And she was thrilled to finally play a vampire in the final film — except for those vampire contacts.

"Those red contacts are awul — like, tunnel vision, wallpaper eyes," she told reporters. "I think I've been sitting around for years watching everyone else do it. I've played [Bella] every step of the way as a human, so that final one made so much sense to me, I was raring to go."
So Kristen and Rob quit smoking at the same time? It was claimed that Rob has quit before he found out about The Mini-Coopering, but then he took it up again during the bad period, and then he quit again. I guess that was part of their "getting back together" clause – no smoking! Of course, I don't really buy it. I think they'll be back to ciggies soon enough. It's a hard habit to break, especially when you constantly need to be sucking on something. Cough. I wonder what Rupert is up to? Cough.
AAAHHH!! She's smiling!! *crosses self*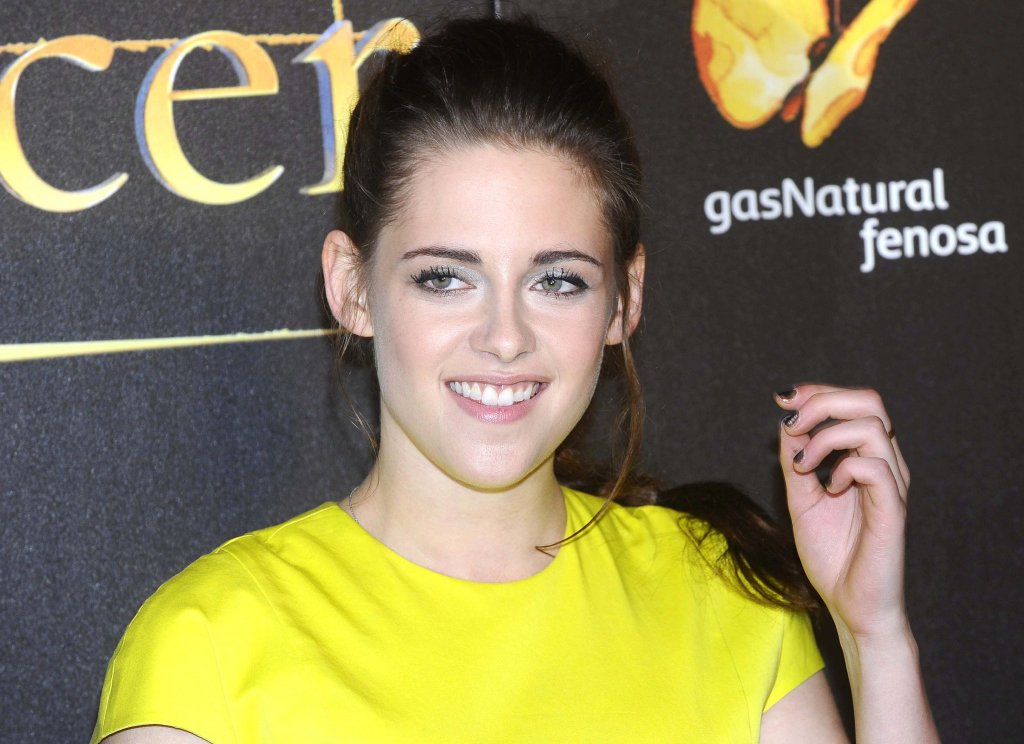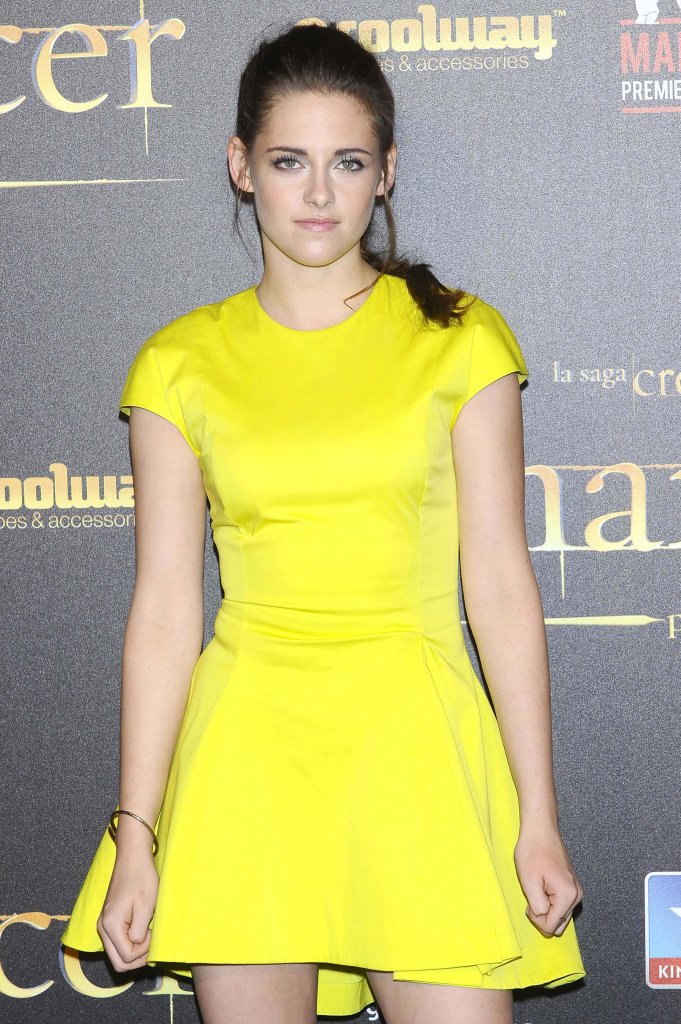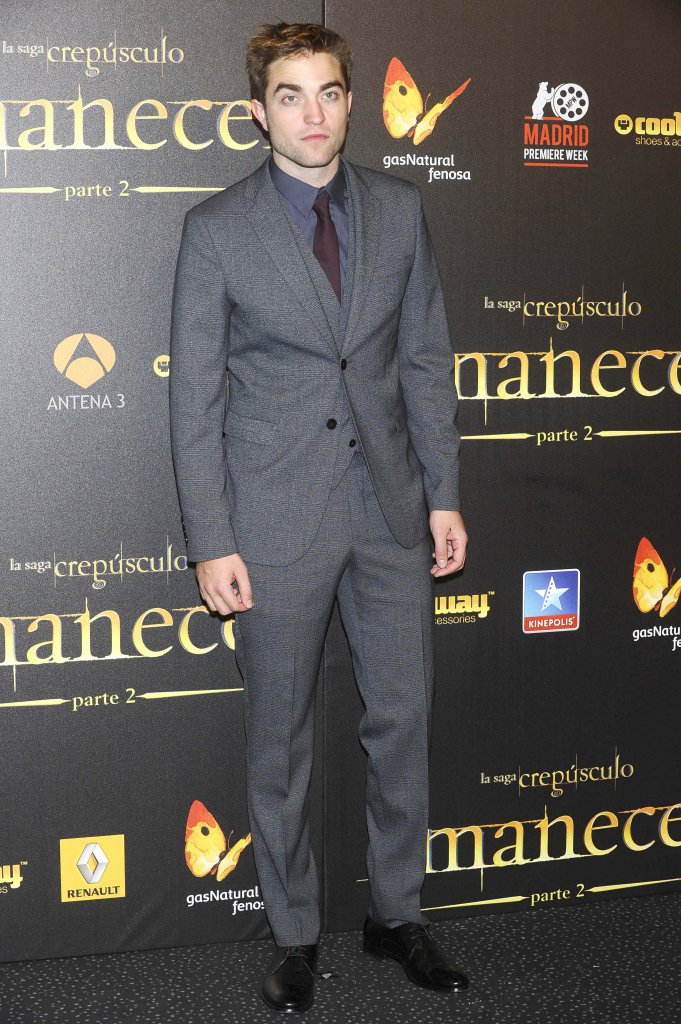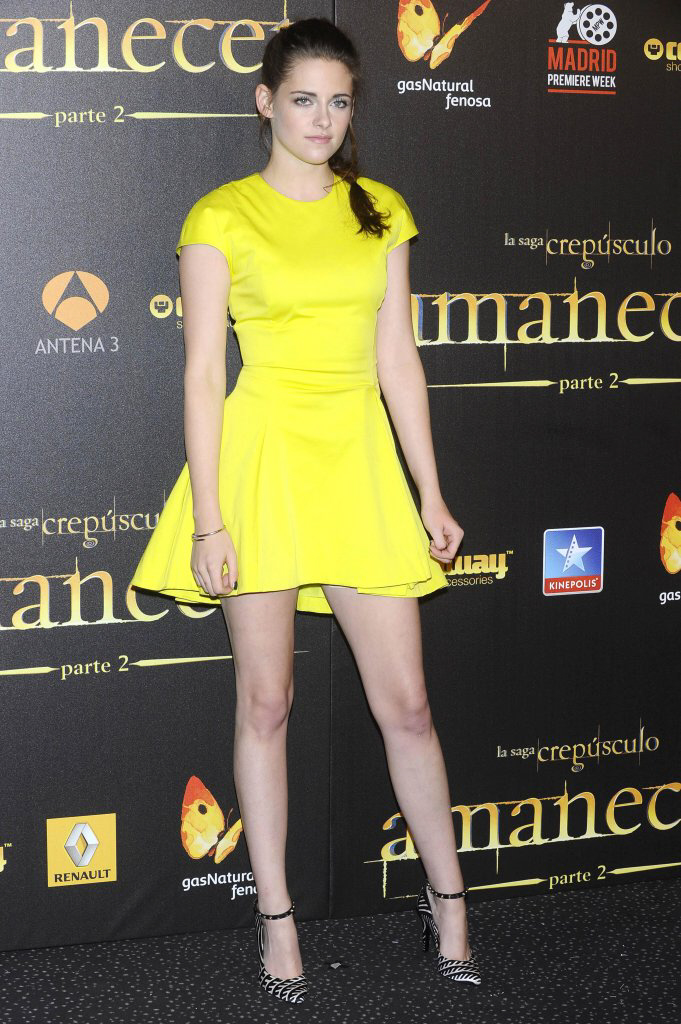 Photos courtesy of Fame/Flynet.