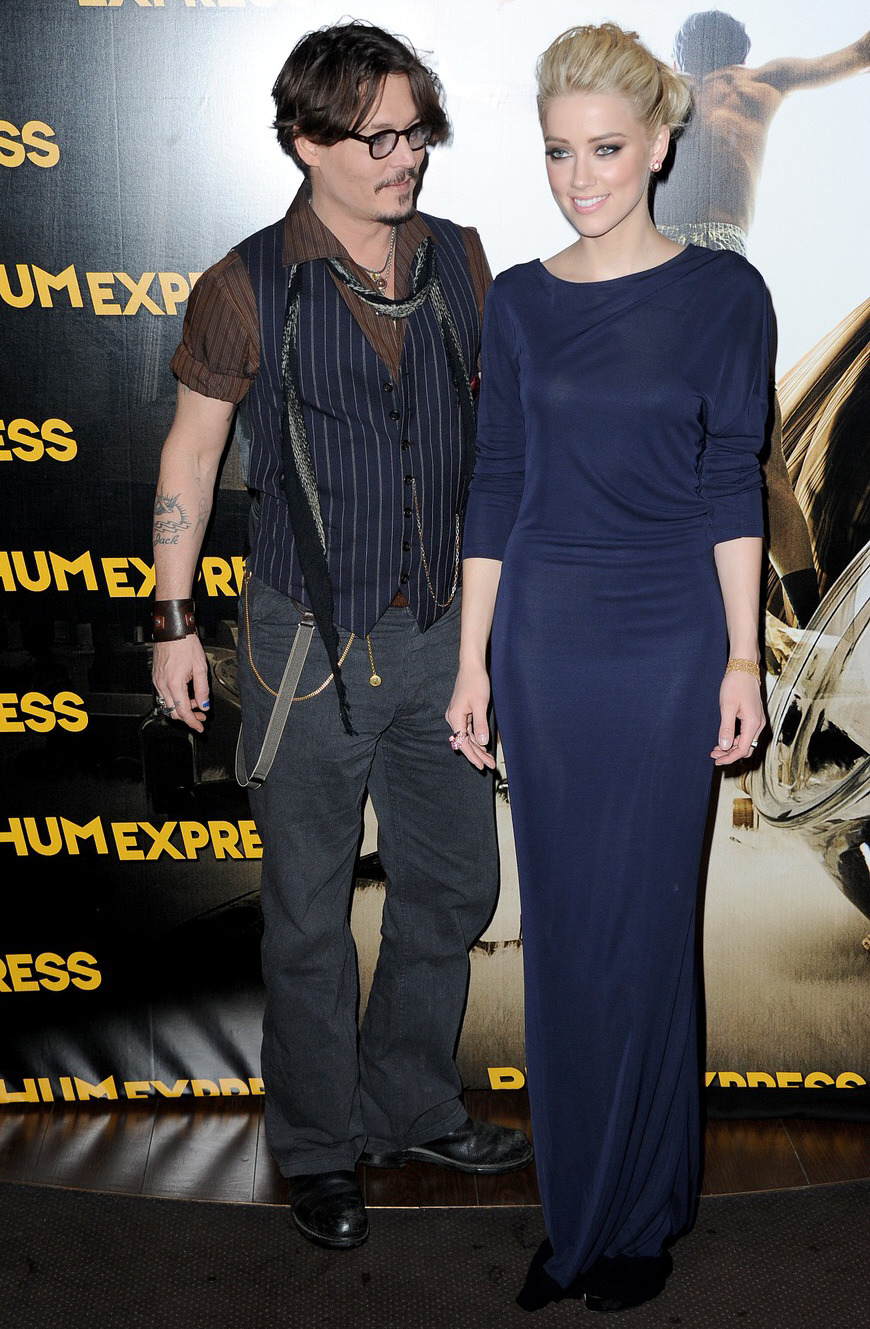 Last week, Page Six ran an interesting story – they claimed that Johnny Depp and Amber Heard are either STILL on or back on. Page Six seemed to think that they were still on, while I tend to think they are back on. The difference being that I kind of thought Amber called it off with Johnny over the summer when it looked like the tabloids were trying to make her into the next Angelina Jolie or something – I mean, Amber is bisexual, a "free spirit" and reportedly she and Depp began their affair when he was still very much with Vanessa Paradis. So, I think Amber took a step back for a little while and now she and Depp have started up again. But! Star Magazine claims that Amber is still playing games with Johnny because she's still seeing her ex-girlfriend too!
Johnny Depp's ongoing affair with Amber Heard may look like a textbook midlife crisis, but friends of the heartthrob warn that it's actually something much worse – they think he's being used by the bisexual actress. It's been only five months since Johnny split from Vanessa Paradis, his partner of 14 years and mother of his two children, to pursue Amber. But pals says he's already angling for marriage and kids with Amber!

"Johnny's absolutely head over heels in love," a friend tells Star. "he wants to spend the rest of his life with Amber and make her a superstar."

But it appears that Amber isn't interested in a long-term future. In fact, Amber is still seeing her photographer ex-girlfriend, Tasya van Ree. As recently as Nov. 8, she and Tasya were spotted together at an art show – not exactly demonstrative of the kind of exclusivity the lovestruck star is after.

"The problem for Johnny is that Amber is a free spirit who probably won't stick around," says the friend. "You get the feeling that he's much more into her than she's into him."
[From Star Magazine, print edition]
Is it possible that Johnny Depp, a 49-year-old A-list movie star, is being played by 26-year-old C-lister whose most recent credit was the failed Eddie Cibrian vehicle The Playboy Club? Eh. I don't think Depp is some innocent flower, some victim of Amber's obviously wicked bisexual ways. Amber is not The Leg:Texas Style. That being said, I think Amber is still seeing Tasya. And Amber probably runs to Johnny when he calls too. Nothing wrong with that – my guess is that he's seeing other women too.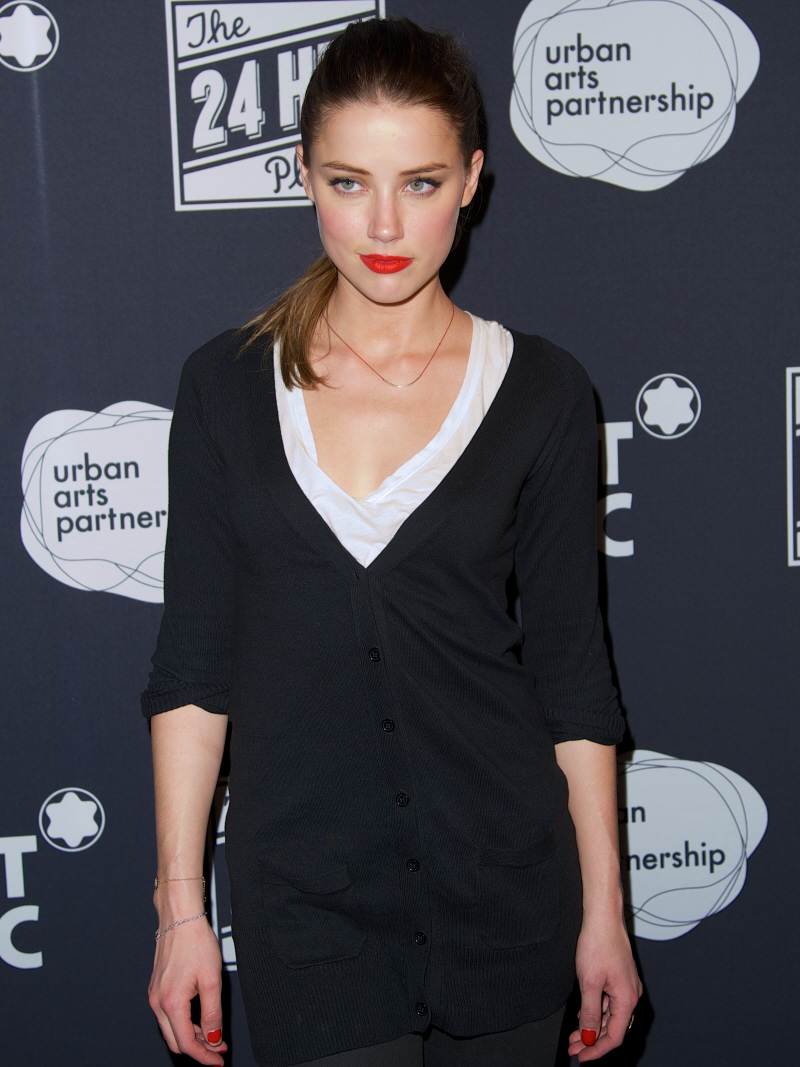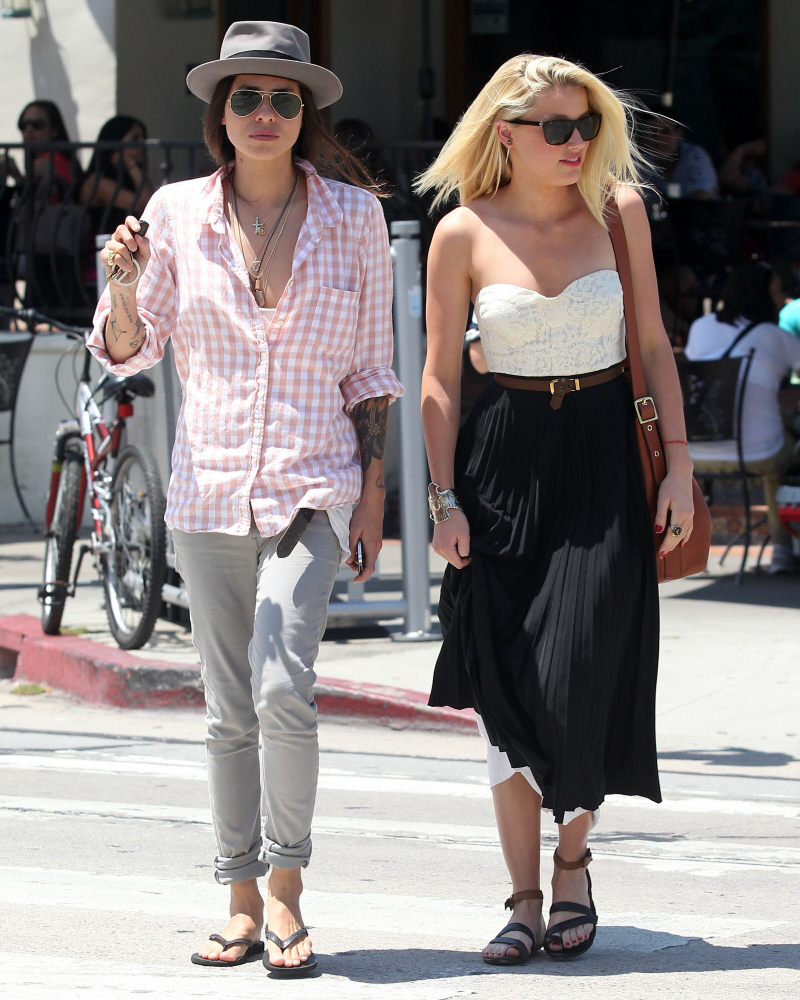 Photos courtesy of WENN, Pacific Coast News.