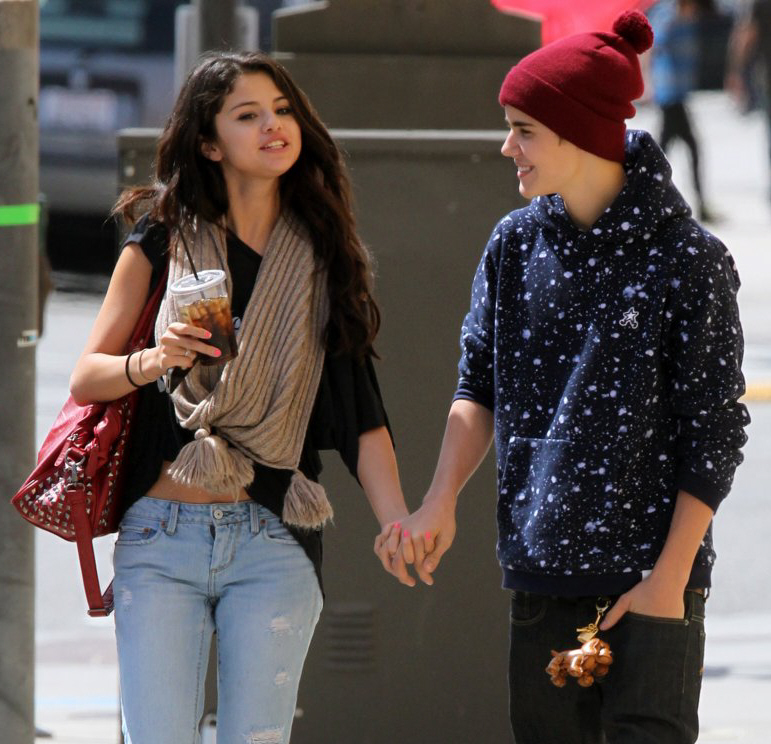 On Friday, I discussed all of the rumors about Justin Bieber and Selena Gomez and their breakup. I even included some of the more outlandish ones, like that rumor that Justin proposed to Selena (twice!) and she turned him down (twice!). I wrote the whole thing up before I saw that Selena and Justin had spent the night together on Thursday. Which just made me roll my eyes and say "Whatever… this too shall pass." Now that Selena has realized how awesome it is to have power over Justin, I knew she was going to continue playing with his little heart. And she has! So, they spent the night together on Thursday and everyone was like "OMG, they're back together, HUZZAH." But not so much. Not 24 hours later, on Friday night, they tried to go out to dinner and it became a screaming match. Excellent. Not only that, Selena stormed out, Justin followed her home, she locked him out and sh-t just got epic.
Tensions are still running high for Justin Bieber and Selena Gomez. Temporarily going their separate ways after an Oct. 31 breakup, the couple reunited for a tense dinner date Friday at Japanese eatery Yamato in Encino, Calif. Arriving separately — Bieber came from the studio and Gomez from the Beverly Center shopping mall — the pair couldn't even peruse the menus before beginning to bicker, a source tells Us Weekly.

"They had just sat down and didn't order when they started to fight. Ten minutes later, they stormed out without speaking and she drove off in her car," the insider reveals of Bieber, 18, and Gomez, 20, who is said to have initiated the couple of two years' initial October split.

Stunned when Gomez stormed out of the restaurant, Bieber carried on "swearing and yelling" outside the eatery before following Gomez to her home and begging for her to allow him inside, according to the witness.

When Gomez wouldn't allow Bieber to pass through her gated driveway, the "One Less Lonely Girl" singer started yelling her name over the fence to no avail. Once Bieber realized he was being photographed, he began "swearing and yelling and lost his temper," adds the source. Gomez later made her way outside — but left Bieber out on the street, refusing to open her gate once she realized he was the cause of the commotion.

Though the new issue of Us Weekly reports that Bieber is "texting other girls constantly," the singer — whose car was parked outside of Gomez' home on Saturday morning, hours after their ugly spat — is determined not to let Gomez go.

Hinting that their split wasn't final during a Nov. 10 radio interview, Bieber later sang Justin Timberlake's breakup anthem "Cry Me a River" at his concert. "They're young," sums up one insider. "They're always on and off."
Please tell me there's video. Please? I want to see Justin calling Selena name outside of her house and then throwing a hissy when he realized that photographers were following him. I can't believe Justin waited outside of her house too… when you're that age, is that considered a grand romantic gesture or do you think it's stalker-ish and weird? Do you see why I'm Team Selena? Girl's got game. She's got that poor boy coming and going. Also: Justin was tweet-crying about it too! That night he tweeted, "Things arent always easy. there is alot of pressure. im figuring it all out. im trying. but i care, i notice, i still hear u. #Beliebers" GOMEZ THUNDER!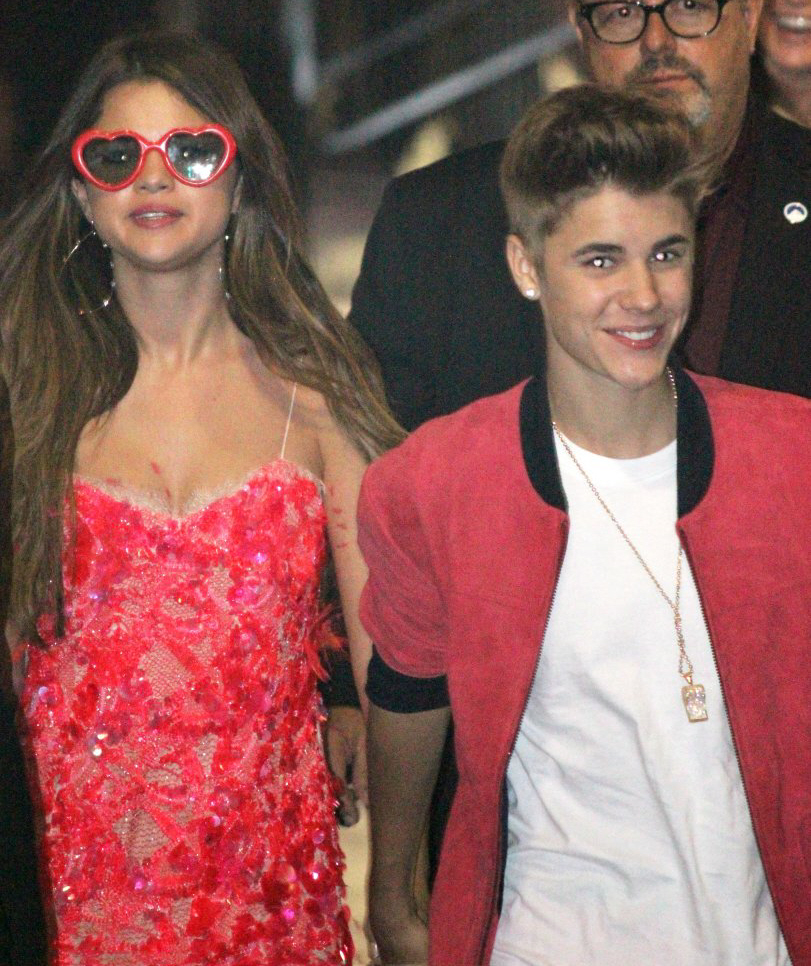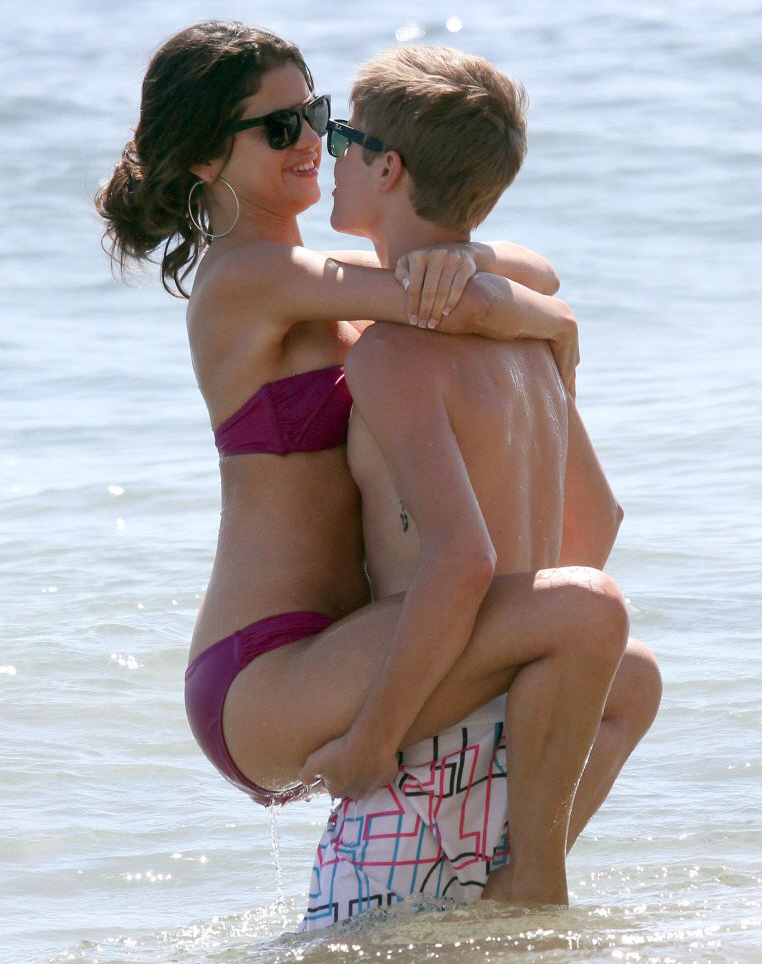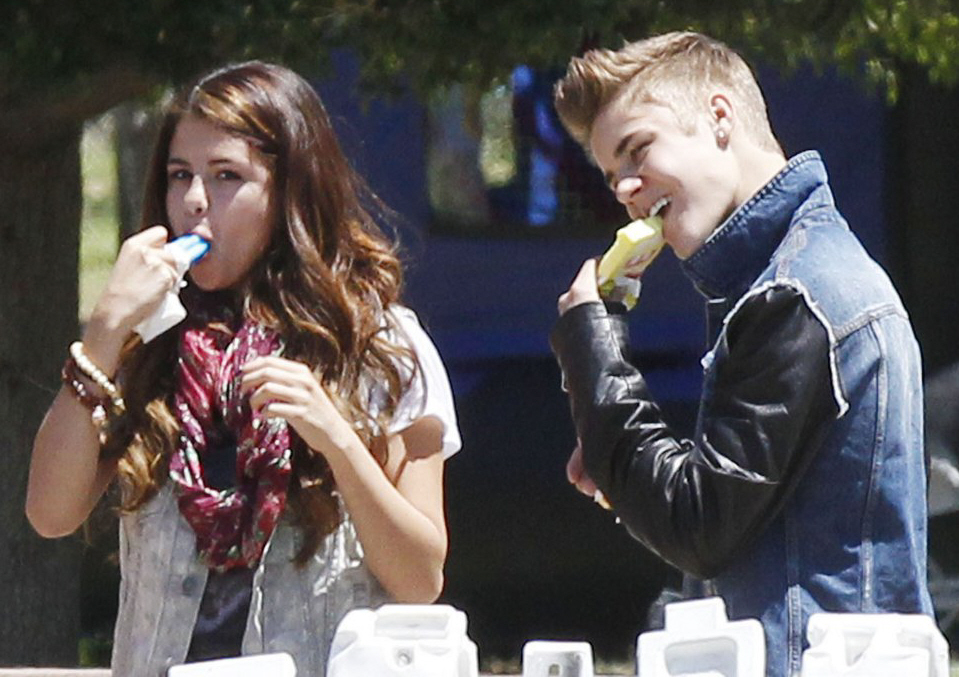 Photos courtesy of Fame/Flynet.