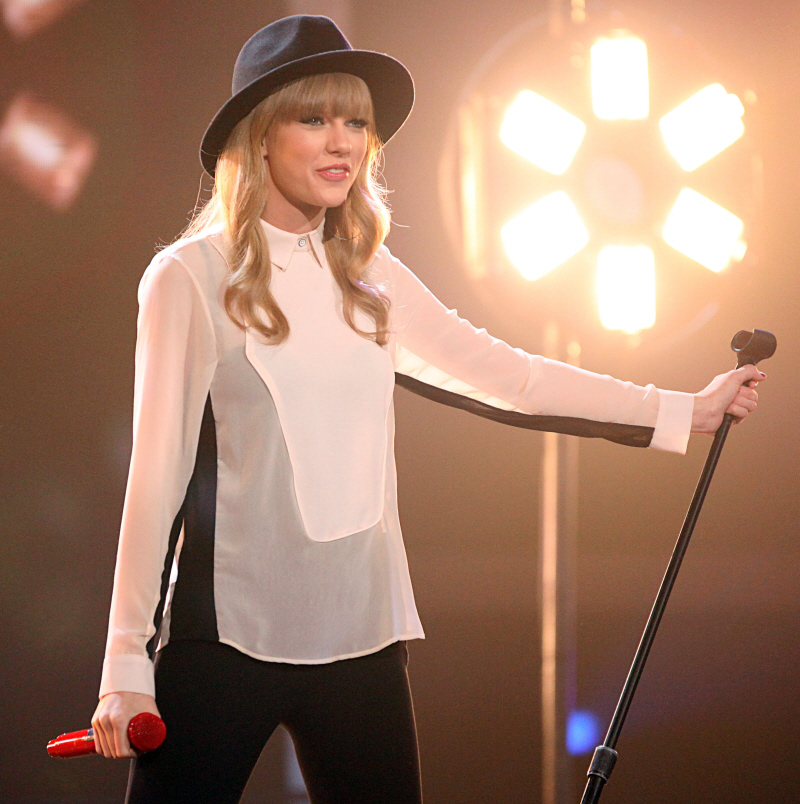 I still believe that Taylor Swift and Conor Kennedy will be getting back together during his Christmas holiday (when he's on a break from his boarding school!), but until then, Swifty is playing the field. And what does the field look like? Well, she might be lining up Ed Sheeran for a fling at some point (they'll be touring together), but she's also got little 18-year-old Harry Styles on the hook. In case you're old (like me), I should explain who Harry Styles is – he's one of the kids from One Direction, he's English, he has good hair and he's pretty full of himself. To be fair to Harry, he's 18 years old and he's part of a band that is like the new N*Sync/NKOTB etc. And now he's romancing Swifty?
Taylor Swift appears to be taking her love life in a new direction. The "Never Ever Getting Back Together" singer is seemingly taking her lyrics to heart as she moves on from recent ex, Conor Kennedy, and enjoys the company of One Direction hottie Harry Styles.

"I had to literally do a double-take," an onlooker tells PEOPLE of finding Styles, 18, with Swift, 22, on the set of The X Factor Thursday morning.

Styles was on hand to watch Swift rehearse the debut of "State of Grace," which she performed later that night on the Fox reality show.

"He was smiling at her while she rehearsed. When she was done he jumped up on stage, picked her up, put her over his shoulder and carried her off stage," the onlooker says. "The whole crew was really surprised."

The young singers were also spotted by X Factor host Mario Lopez, who says he was slapped on the back by Styles during Swift's rehearsal.

"I said, 'What are you doing here,' " Lopez said on his 104.3 MY FM radio show Friday. "And he sort of [pointed] toward Taylor."

Lopez went on to say he later saw the two "hand-in-hand."

A telling sign of the budding relationship may have been a look Styles shared with his bandmate Niall Horan a week earlier after Horan told PEOPLE his favorite song of 2012 was Swift's "Never Ever Getting Back Together."

When asked if he would ever date Swift, Horan gave a small laugh, looked at Styles and answered with a succinct, "no."
Once again, Harry is 18 years old. The same age as Conor Kennedy, although I guess we have to give Harry credit for being out of school at this point. Taylor is still 22 years old, but we have to give Harry some credit…? When he was 17 years old, he dated a 33-year-old named Caroline Flack. Which is gross, in my opinion. And don't even accuse me of double standards – I would find it gross if it was a 33-year-old man dating a 17-year-old female pop star too. Anyway, Swifty is closer to Harry's age, but I do think he'll probably figure out that as far as her personality and maturity level goes, he's a lot more mature than her.
Last piece of Swifty news – Swifty is leaving a trail of breadcrumbs for anyone with half a brain, explaining her latest song and why it's totally about Jake Gyllenhaal:
Taylor Swift's secret's out! The 22-year-old dated Jake Gyllenhaal two years ago, and on her latest album, Red, waxes philosophical about their relationship on the track "All Too Well," an insider confirms to Us Weekly.

Calling Red her most "adventurous album yet," Swift told Good Morning America the writing process for "All Too Well" was a tedious one. "'All Too Well' was the hardest to write because it took me a long time to filter through everything I wanted to say," she admitted. "It started out being a 10-minute song, which you can't put on an album. I had to filter it down to a story that could work in the form of a song."

In the track, Swift reflects on her 2010 Thanksgiving outing with Gyllenhaal, 31, opening about spending the holiday at his sister Maggie Gyllenhaal's home in Brooklyn, N.Y.

Swift even sings about a mysterious black and white striped scarf both she and Gyllenhaall wore during their courtship. "Left my scarf there at your sister's house / And you still got it in your drawer," Swift's lyrics read. While the ode is indeed about Gyllenhaal, a scarf thief he may not be. Consider: The knit in question could, in fact, be his! Both were snapped wearing the wrap, but he stepped out in it first on Nov. 11 and 15, long before Swift donned it for their Thanksgiving stroll in Brooklyn.

Writing songs about her failed romances has become a preferred pastime for Swift, who was dumped by Gyllenhaal around Christmas in 2010 — via a phone call. "It's safe for her and it's something she loves," explains a source of Swift penning the tracks. "She goes back to it because it's something she's good at — and she's not good at love."

That's not to say Swift isn't still on the hunt for The One. Splitting from Conor Kennedy in October, the country queen is now "officially hanging out" with One Direction's Harry Styles, whom she recently bonded with at an X Factor taping. "Love is not a reality for her yet, but she knows it will happen," says the Swift source.
Oh, the scarf! THE SCARF!!!!! God, remember when you were, like, 16 years old and your whole romantic life was summed up by these little talismans of love and panic and deceit and you would look at your BFF and say "The scarf!" and you would burst into tears? Ah, high school.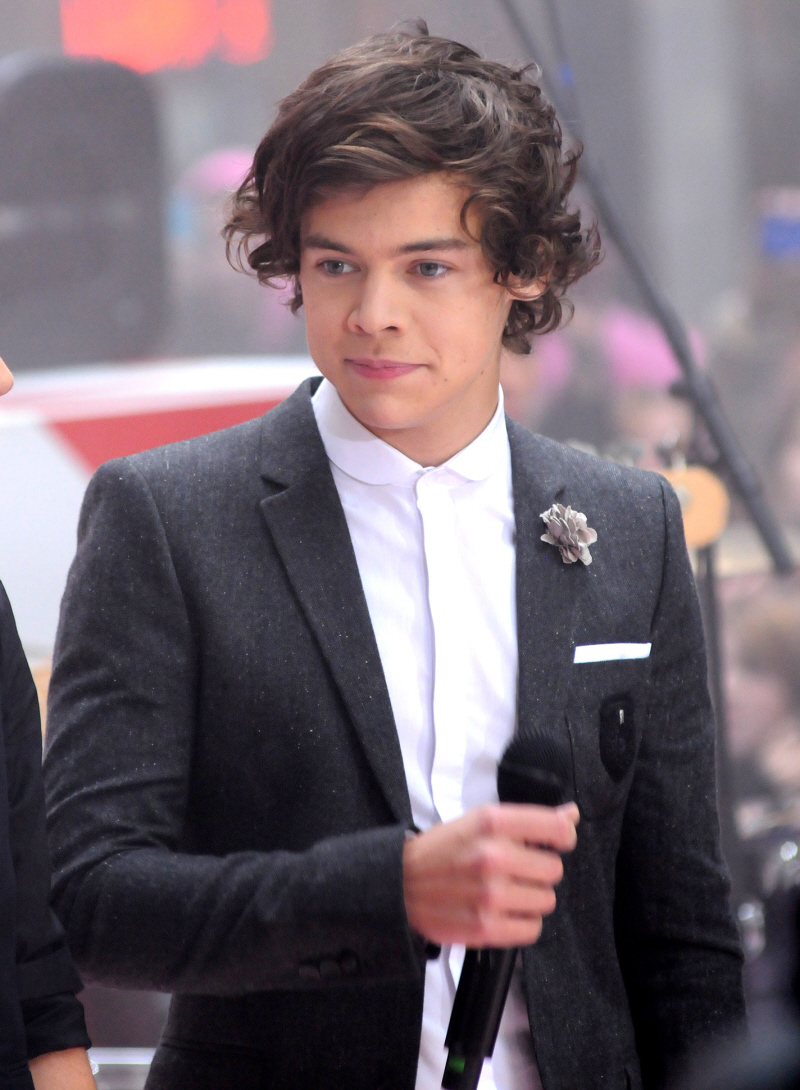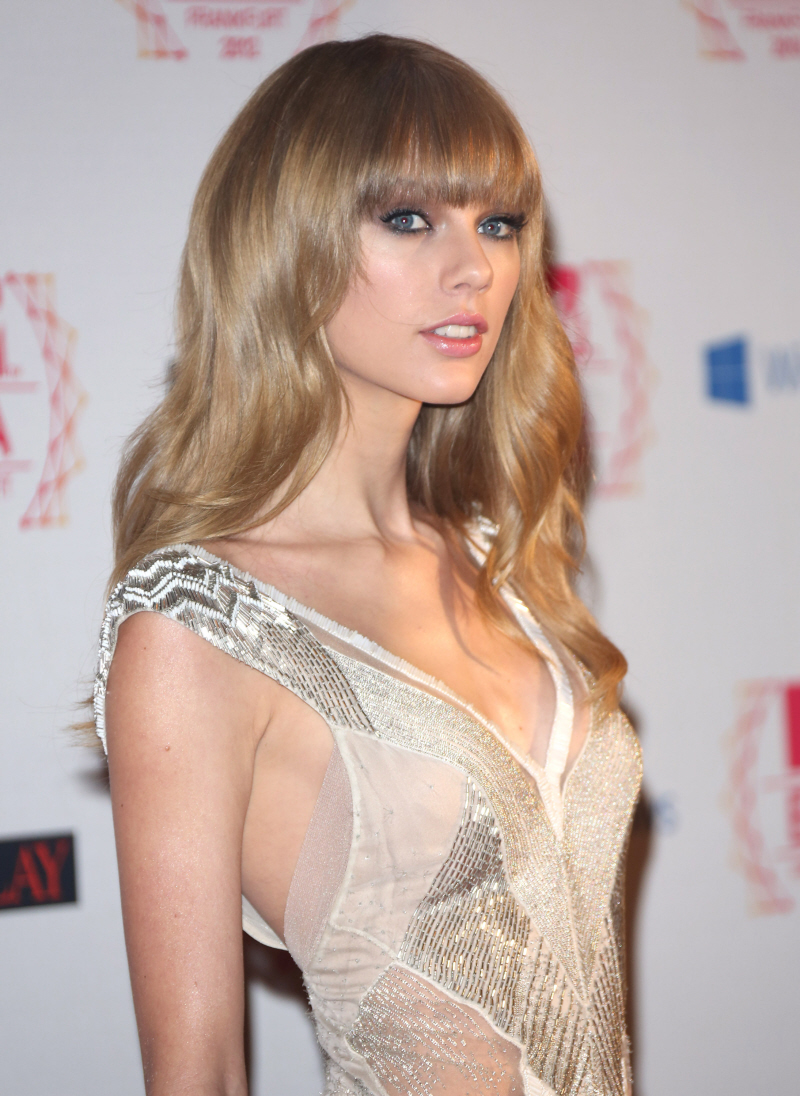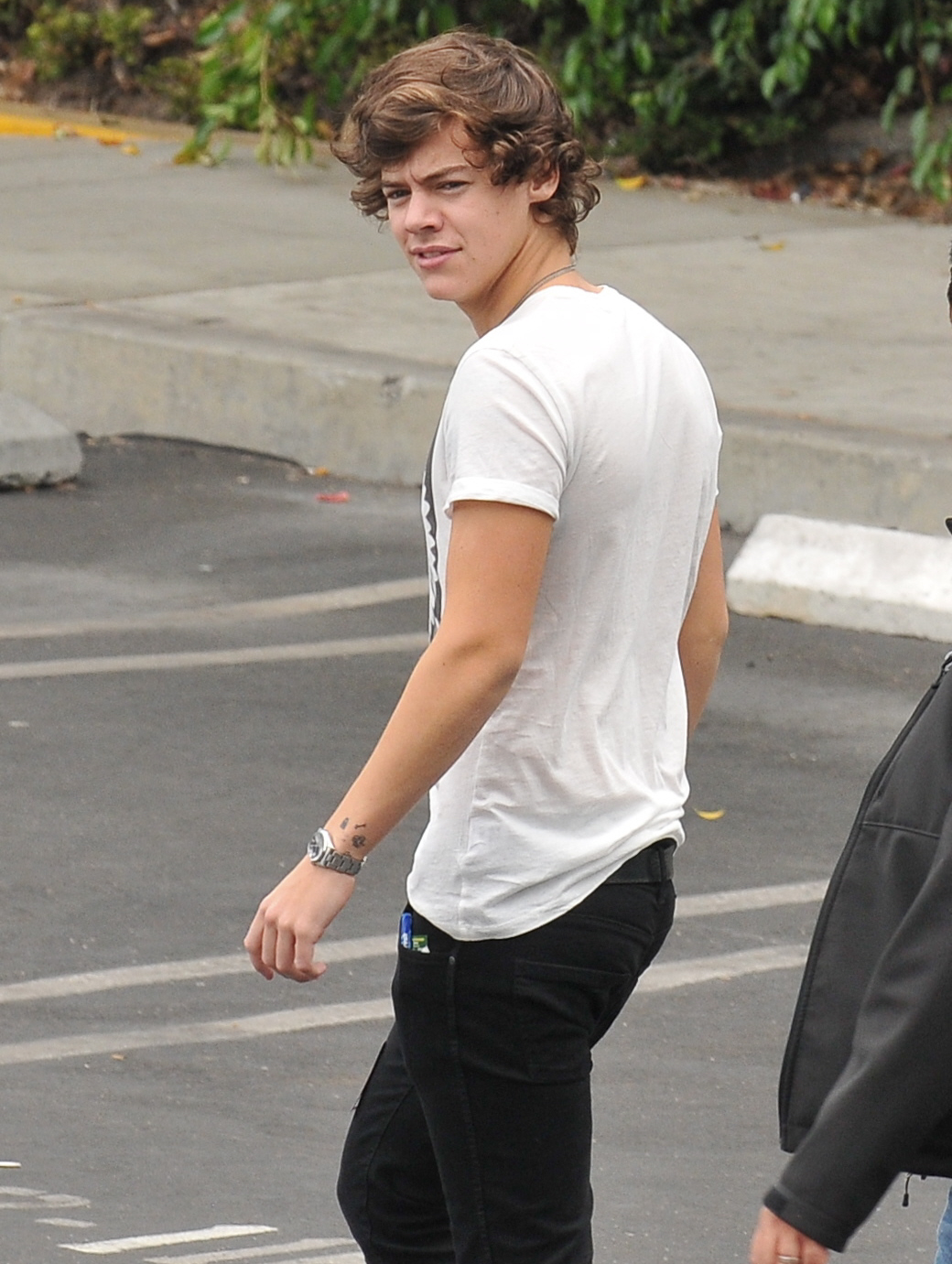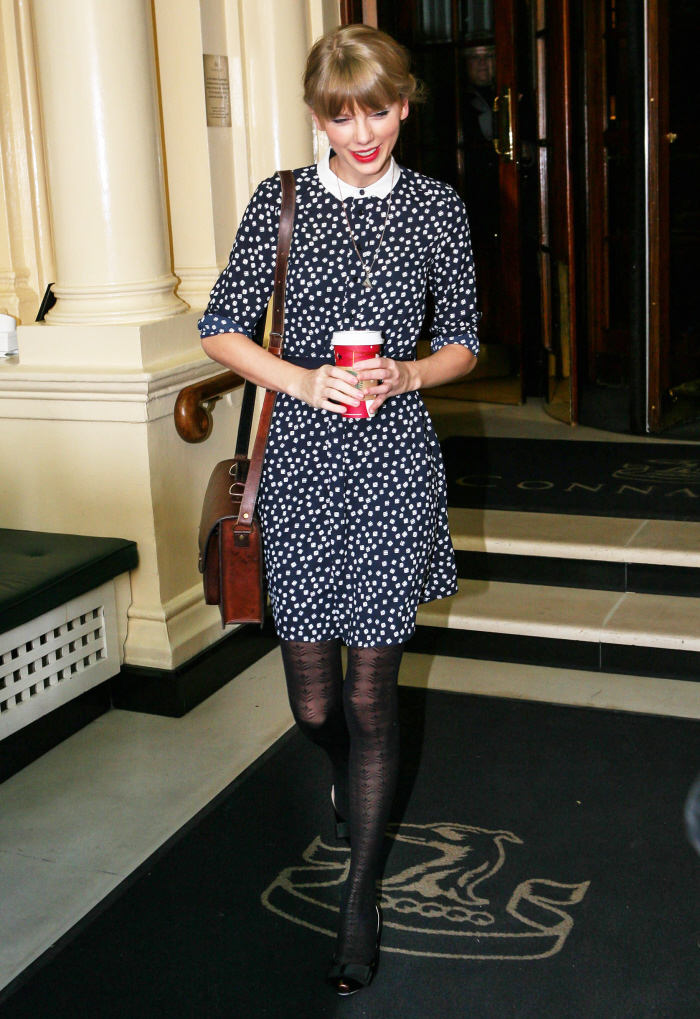 Photos courtesy of WENN.