Kellan Lutz, wolf advocate, defends bringing live wolves on 'BD 2′ red carpet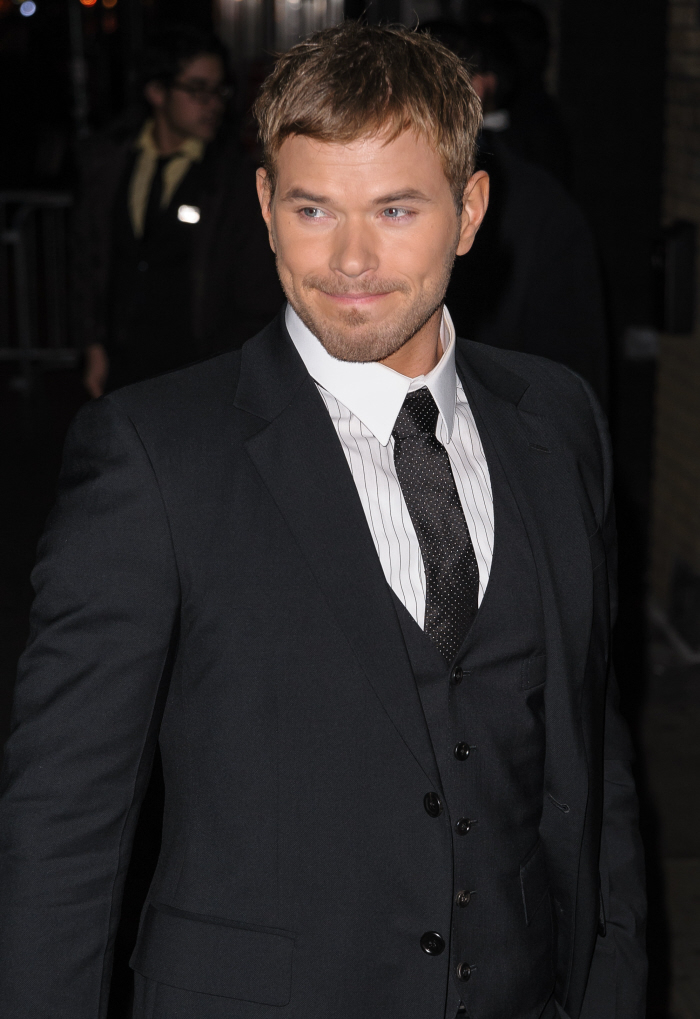 Kellan Lutz: Wolf Advocate!
I didn't see any photos of this last week, but it seems as if someone (??) invited actual WOLVES to the LA premiere of Breaking Dawn Part II. Maybe they were union wolves, perhaps even the same ones used in the films… except I'm pretty sure all of the wolf stuff in the Twilight films are totally CGI in their entirety. So why invite live wolves to an LA premiere? Dunno. But PETA apparently had a problem with it, and Kellan Lutz is here to defend whomever's decision it was to invite some wolves:
The Twilight saga's "Breaking Dawn: Part 2" ended its round of domestic premieres Thursday with a Cinema Society screening, with no live animals present. The earlier LA premiere had three live wolves in attendance, angering PETA.

"I would love to know where the wolves came from," cast member Kellan Lutz told us. "It's not like we took them out of the wild. Not to step on PETA's shoes or anything, but they are in a loving environment, they're treated very well, and I don't think we can point fingers at anyone for having a collar on too tight . . . I hope I'm not making enemies over there, because I am very much for PETA."

He added, "I think the wolves were so sweet. It was a good addition."

The New York Hollywood Reporter party at new Bowery club Finale instead had a stuffed pair for guests to pose with. Also in attendance were Peter Facinelli, Elizabeth Reaser and Ashley Greene, who told us that when the movie wrapped, the cast "literally just hung out with each other in our hotel room in the early morning and talked and reminisced."
Is it weird that I'm kind of on PETA's side? It would be one thing if the wolves were union and they had actually appeared in the film(s), but I think the studio was just like, "Man, you know what would be cool? Let's have some actual wolves on the red carpet!" And it IS stupid. But Kellan Lutz wants you to know that the Lutzy wolves are fine. Kellan Lutz is a protector of animals and humanity. Kellan Lutz is a lover and a fighter and a wolf advocate. KELLAN LUTZ!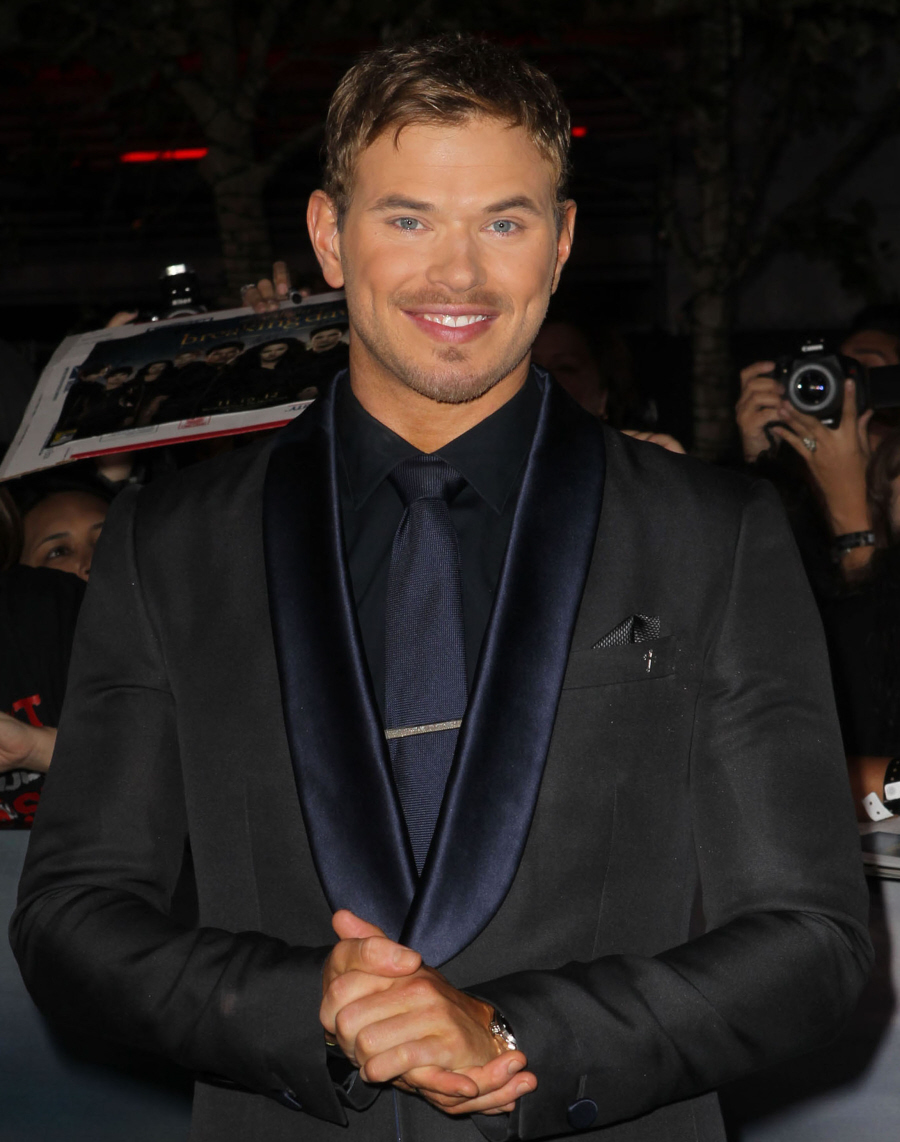 And here is my favorite part of the Berlin premiere of Breaking Dawn Part 2: some genius put a big, fake-looking wolf in the middle of the red carpet and everyone had to pose with it. It was actually pretty funny.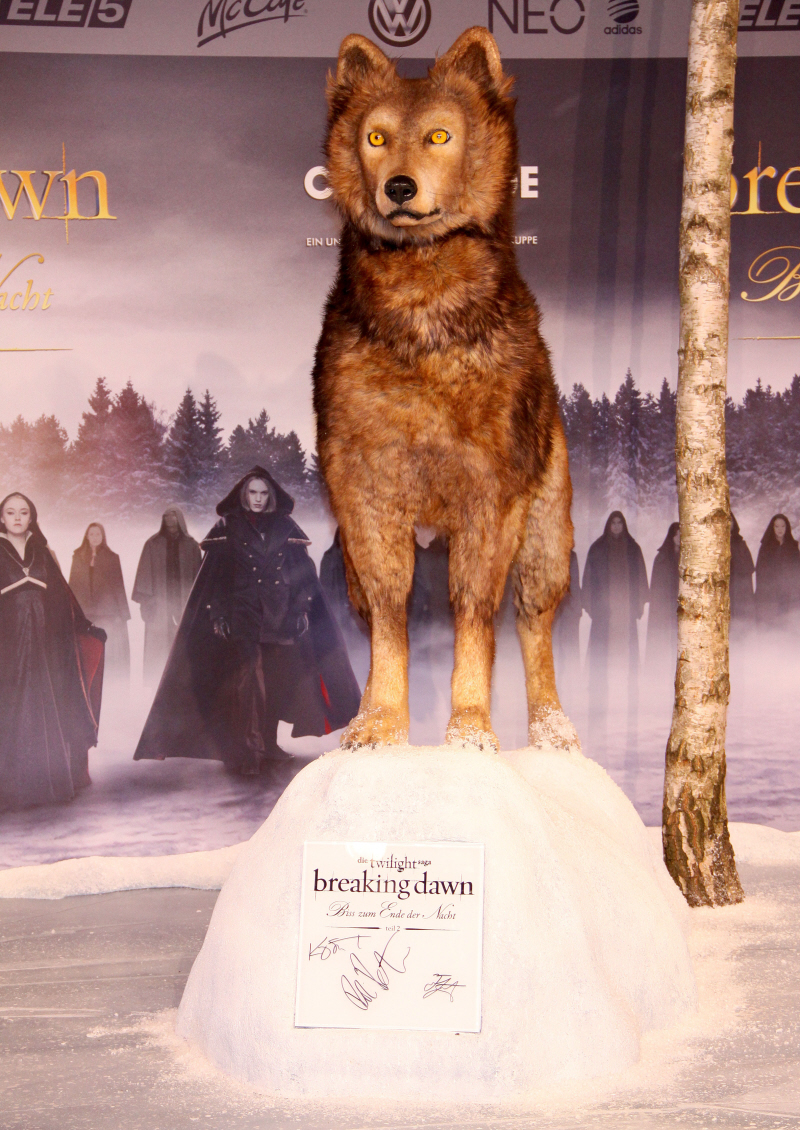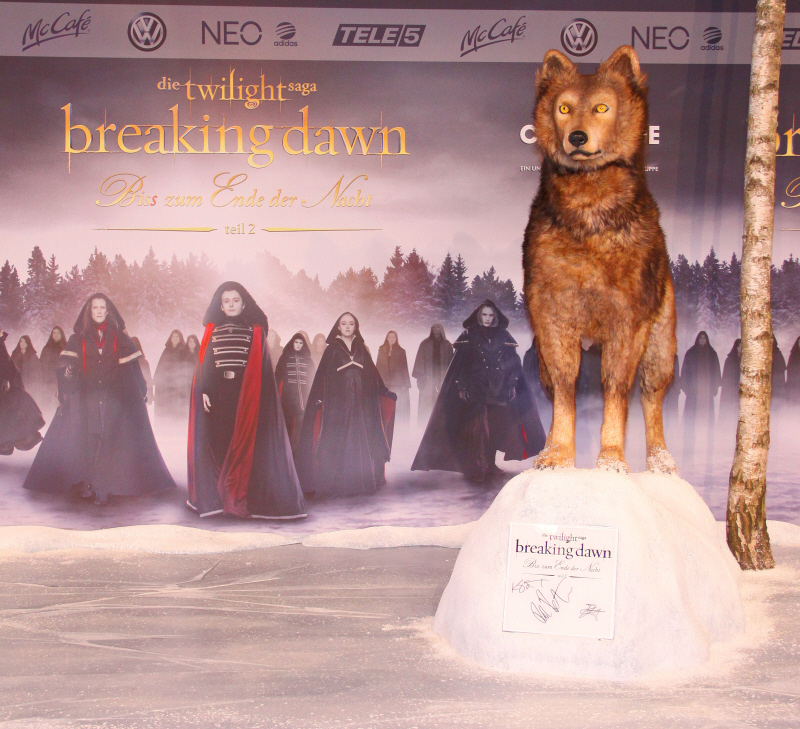 Photos courtesy of WENN.

Written by Kaiser

Posted in Kellan Lutz, PETA

- Friends reunion on Ellen [Popsugar]
- Lindsey Vonn watches Tigers kids [Lainey Gossip]
- George Michael fell out of a car going 70mph [D-Listed]
- Real Housewives of Orange County recap [Reality Tea]
- New Man of Steel trailer [Pajiba]
- Jared Padalecki's hot bod [Buzzfeed]
- Doctors confirm Taylor Swift's new boobs [Evil Beet]
- Catherine Zeta-Jones finished treatment [CDAN]
- Anna Paquin hates the paps [Celebslam]
- Lance Armstrong is gross [The Blemish]
- What is Barbara Palvin wearing? [Moe Jackson]
- This is Petra Nemcova? [SVC]
21 Responses to "Kellan Lutz, wolf advocate, defends bringing live wolves on 'BD 2′ red carpet"