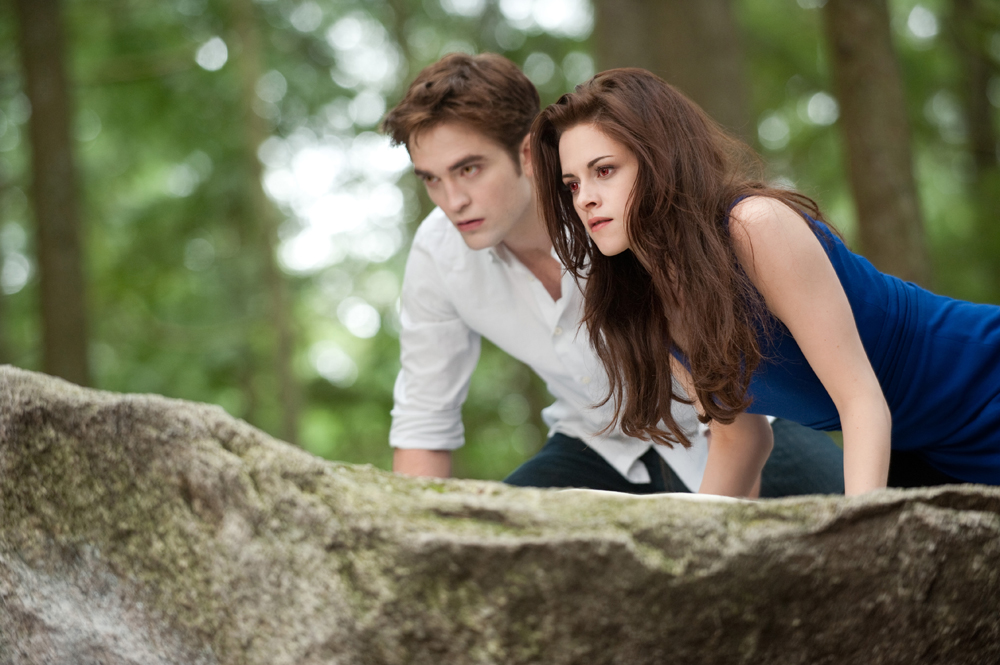 The long national (and international) nightmare of The Twilight Saga is is finally over! That is, unless Taylor Lautner gets his wish of a Twilight musical, which he's only probably suggesting because these movies have given him more success than the rest of his career could possibly carry. Poor kid.
Breaking Dawn Part 2 opened to set a bunch of foreign box-office records while also scoring a merciless $141.3 million domestic gross this weekend, which is a good $3 million more than BD Part 1 but only second overall in the entire franchise with New Moon taking the top prize in 2009 with $142.8 million. Of course, this makes no sense at all since New Moon was easily the worst movie out of all of the Twilight films. What gives? I guess back then people really wanted to see Taylor Lautner with his shirt off. I don't know.
So the question remains whether or not Kristen Stewart and Robert Pattinson's real-life (or real-life staged) romantic drama played any part in this financial success. Honestly? I don't think the Twihards let any of the shenanigans dampen their enthusiasm for seeing the last installment, and Summit may very well think that RPattz and KStew getting back together helped their movie, but I seriously doubt that most of the Twihards would have consciously avoided watching the movie if the two had stayed apart instead of (fake or not) making up and then making good for the publicity tour. Even my daughter, who is still disgusted with Kristen Stewart, really wanted to watch this movie even after the whole cheating scandal. Although I did notice (and yes, we watched it on opening day) that there was some booing from the audience when KStew's name appeared in the opening credits. Read ahead for my thoughts on the movie, which I actually enjoyed a lot more than the rest of the series. Don't get me wrong — this was not a "good" movie at all, but it was a lot better than the rest of them.
******SPOILERS FOLLOW*******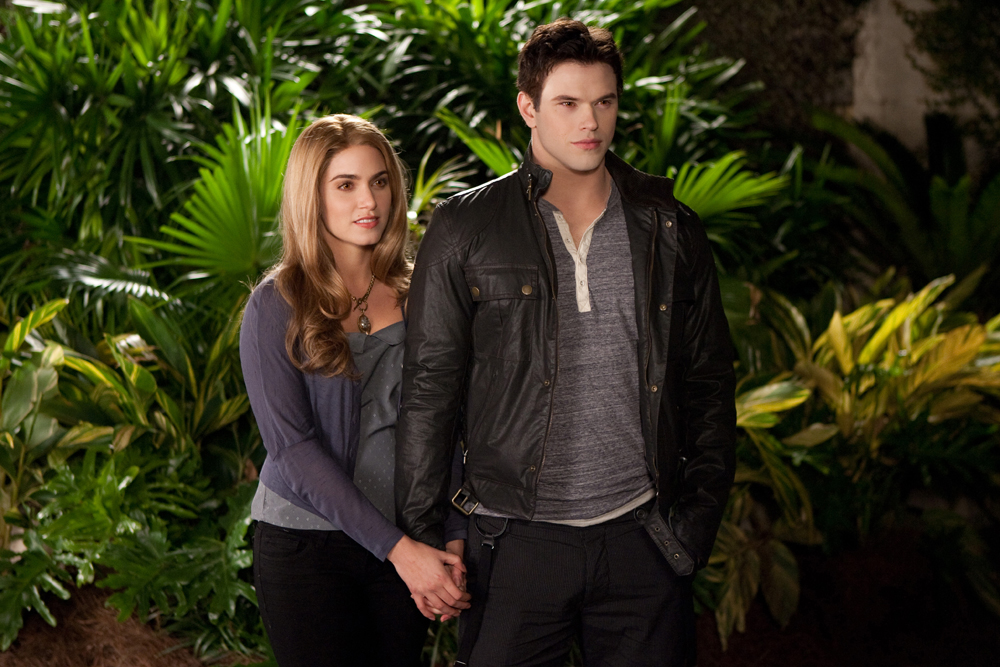 Okay, the main reason why I sort-of liked Breaking Dawn 2 was that the big confrontation between the "good" vampires and the Voltari was entirely different than the non-event at the end of the book, which mainly revolved around Bella using her silly, impenetrable mind-shield to protect the Cullens' side from the bad guys' offensive forces. In sharp contrast, the movie used Alice's visionary powers to create a pretty awesome fight scene that lasted several minutes, and when the first head came off (those who have seen it know what I'm talking about), I crowed in glee. Naturally, the Twihards in the audience all freaked out and some even started crying as Cullen and wolf losses started to rack up, but they all got over it (and largely laughed) as soon as Alice's vision came to an end. This was a great way for the book's ending to be preserved but to also satisfy an obvious need for an all-out, climactic battle. Kudos to Bill Condon for going with this tactic.
Another contributing factor to a lack of insufferability for this last Twilight film was that this part of the story wasn't all about Edward and Bella; and when these two were on screen, they weren't moping about as usual. Yes, RPattz was still pretty wooden as Edward, and KStew was plain awful as the lip-biting, eye-rolling Bella, but the movie had so many other things going on and several new characters (mostly the Cullens' vampire allies) on display, so Edward and Bella didn't get nearly as much screentime as during the other movies. The Amazon vampires were pretty cool, Michael Sheen was just so damn lovely with his creepy ass laugh, and Kellan Lutz was epic in his Lutzy weirdness. Kellan Lutz will never go anywhere else, but Kellan Lutz is quite amusing because Kellan Lutz is so obviously a legend in Kellan Lutz's own mind. Also, I'm glad that Charlie (Billy Burke) was finally got a girlfriend. He deserves to get some, especially after watching Jacob strip and turn into "a very large dog." Oh Twilight, your corniness shall never be forgotten.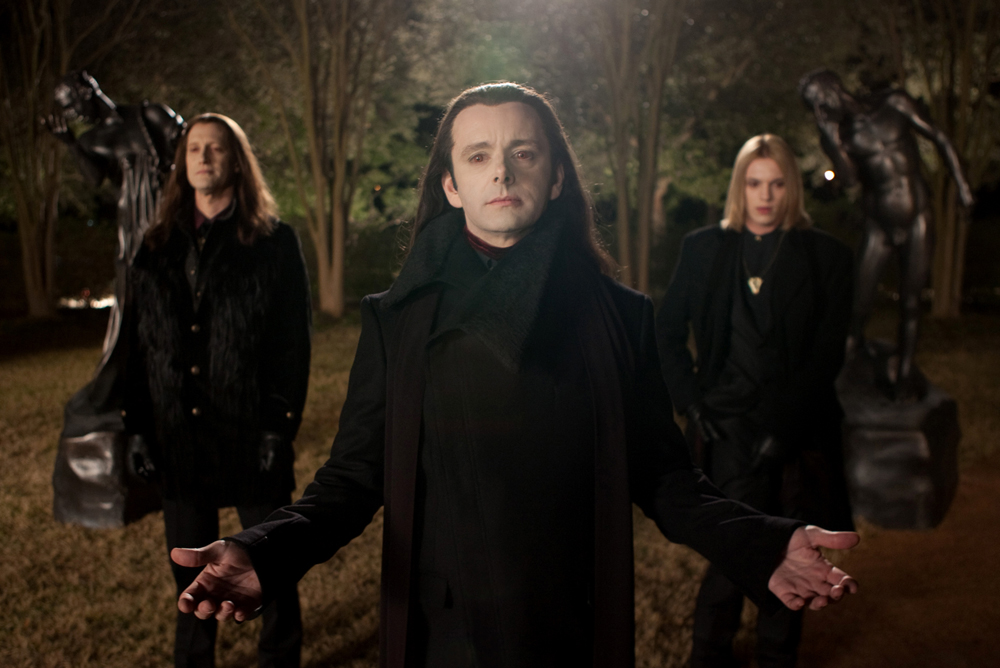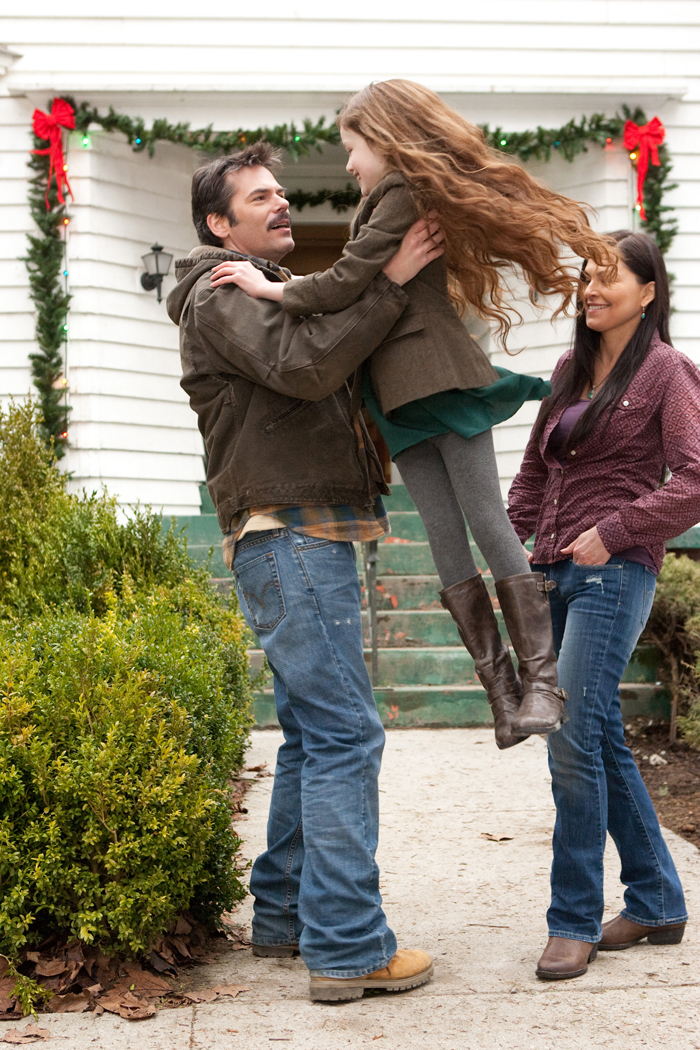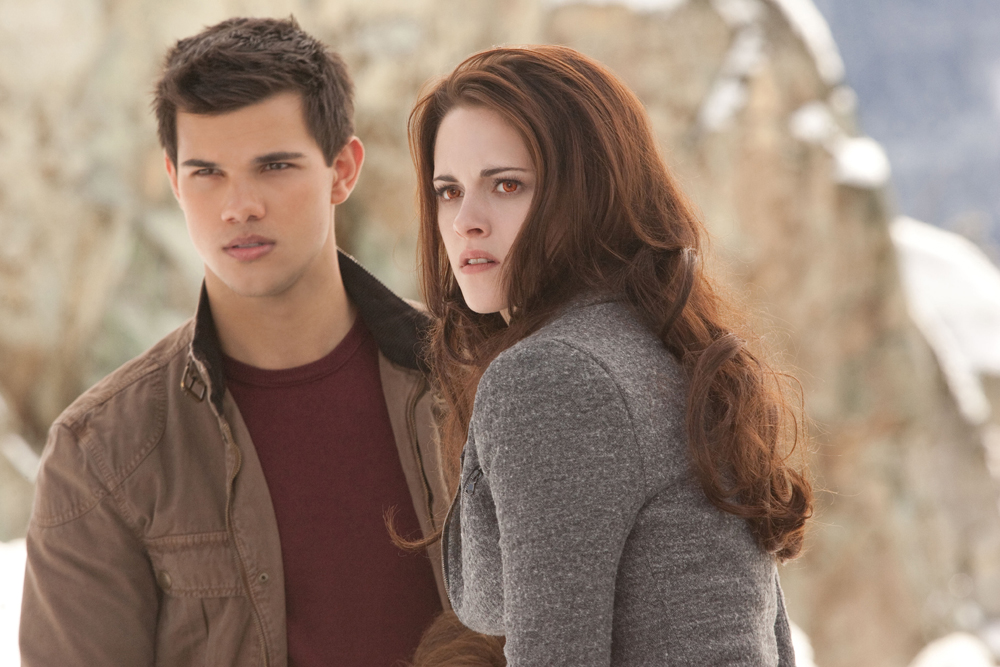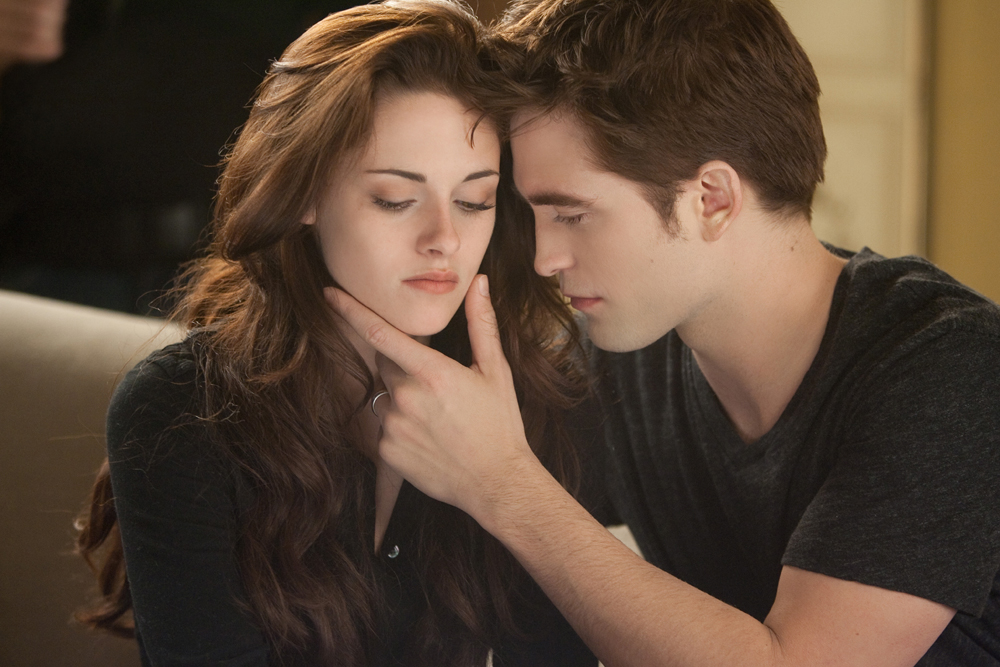 Movie stills courtesy of Collider