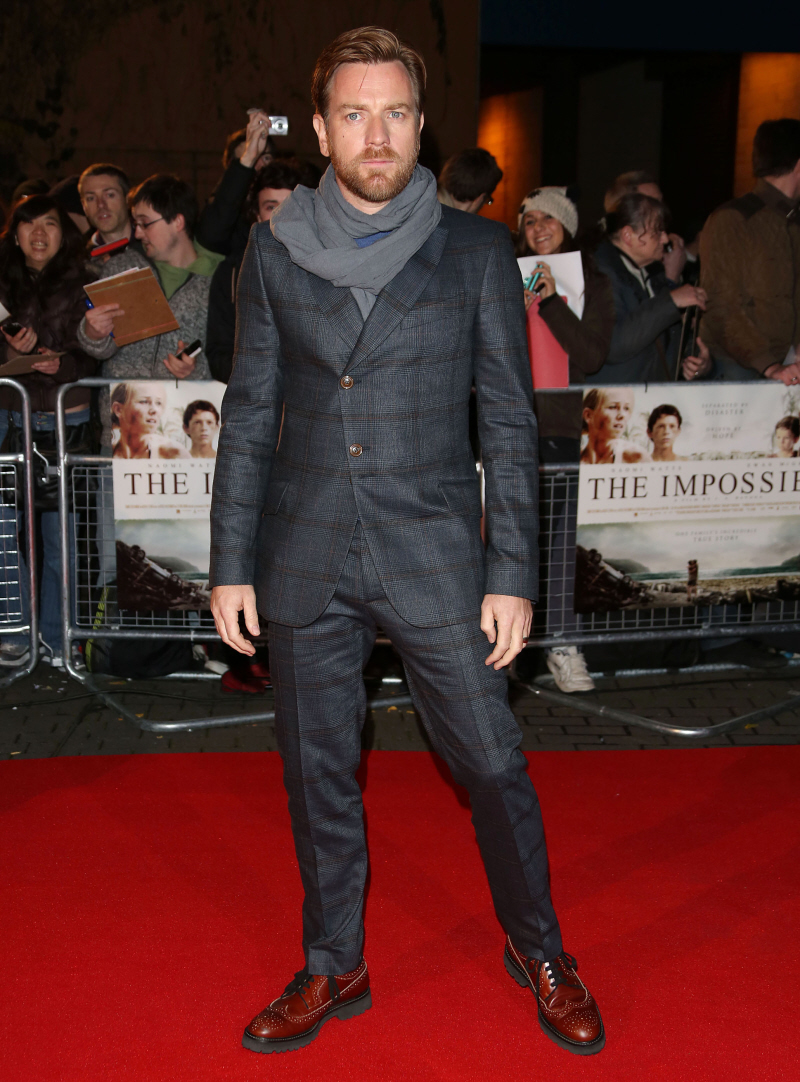 Here are some new photos of Naomi Watts and Ewan McGregor at last night's charity screening/premiere of their film, The Impossible. I've discussed the film before – it's a true story about a European family caught up in the 2004 Tsunami – go here to watch the trailer again and weep. Ewan looked dashing and handsome in his Vivienne Westwood MAN suit (and scarf!) while Naomi wore Tom Ford…. I mean, I like the general cut of the dress. If the sleeves had been half-way normal, this would have been a homerun for me. But the sleeves are a disaster.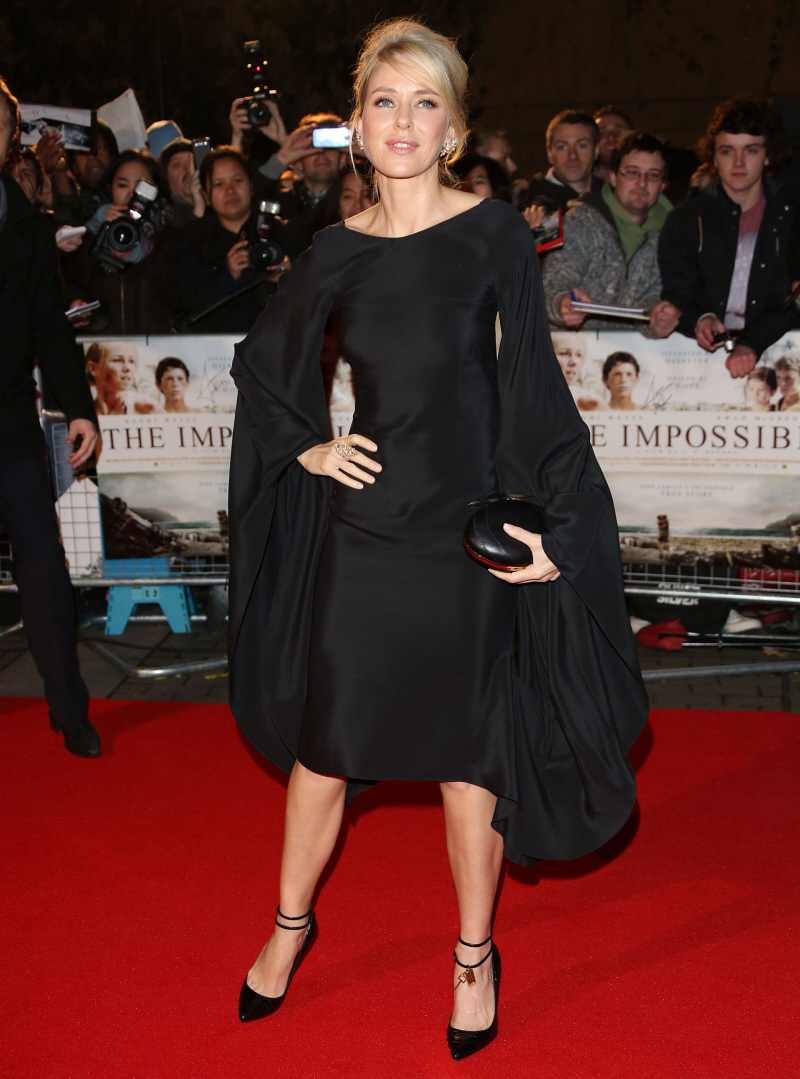 Wonderfully enough, Ewan is being discussed for an Oscar nomination for this film. It would be in the Best Supporting category, of course, and yes, he's been mentioned for awards before. But if he gets nominated for The Impossible, it will be his first Oscar nomination EVER. Isn't that weird? Doesn't it feel like he's done Oscar-worthy work before now? And here's something especially awesome (for me!): Angelina Jolie hosted a screening of The Impossible two nights ago in London, and she did a Q&A with Ewan after the screening, where she talked him up. Fun side note: when Angelina first got together with Jonny Lee Miller, JLM was sharing a flat with Ewan and Jude Law. Angelina and Ewan have probably known each other for nearly two decades. YAY! Here are some highlights from Jolie's campaign to get Ewan an Oscar:
This trend of peers effectively campaigning for each other looks set to continue, and we had this season's first instance of it last night at London's Soho Hotel, where Oscar-winner Angelina Jolie hosted an intimate reception and screening of "The Impossible" — chiefly to talk up the performance of her friend Ewan McGregor.

McGregor is being campaigned in the Best Supporting Actor category for his performance as a distraught father seeking to reunite his family in Juan Antonio Bayona's harrowing survival drama set around the Boxing Day tsunami in 2004. Naomi Watts is firmly in the hunt for a Best Actress nomination, while 16 year-old newcomer Tom Holland — who is being campaigned, with unusual and commendable integrity, in the lead race — will surely receive his share of breakthrough and young actor citations. But McGregor's work has, thus far, prompted less awards talk for a turn that's no less impressive than that of Watts — though his character comes into focus later in the action.

Still, it's a performance that will find many admirers among those who stick through Bayona's viscerally moving, technically astonishing film — in particular, one scene in which an emotionally threadbare McGregor barely holds up one half of a phone conversation is Oscar clip-ready, and I mean that in the least cynical way. Yesterday, Jolie offered this tribute to the actor:

"I have known you for years and you are one of my favorite actors and I've always loved to watch you, but I watched this and I didn't recognize you… To say it is one of the best performances of the year, really doesn't give it credit, because it doesn't feel like a performance. It's from such an honest place and so deeply emotional. You rarely see this emotion from a man on screen and I called him later to tell him how much he made me cry. I was crying, and I looked over at Brad [Pitt] and he was crying. It's just really, really powerful. As an actor, I'm in awe."

Of course, Jolie didn't limit her praise to McGregor while introducing "The Impossible," a film she quipped "I wish I had something to do with." She also offered warm words of admiration for Holland, who was also in attendance, together with the film's writer and composer. (Bayona and Watts couldn't make it, but will be in London for tonight's UK premiere.) Jolie continued:

"What the filmmakers have done, they have made [the tsunami], through this one family's story, personal. We feel like we are in it and we travel through it, and it changes us. That is quite an extraordinary thing and I think that is due to the brilliance and the elegance of the script by Sergio Sanchez. You can see the detail and the care that he took when you watch this, and the respect for this family and all of the families involved. When you take a true story like this, to handle it with such delicacy is really to be commended. It is also masterfully directed by J.A. Bayona, and there will be many scenes where you will be sitting here watching it thinking, 'How did they do that? That is insane! I don't understand.' I was asking them myself and they said, 'Don't you know? Aren't you an actor?' And I said, 'It is just beyond imagination.'

"The true testament of any film is what you walk away with, and I think in this film you walk away with more empathy, with a greater sense of connection to your fellow man, and you want to run home and hug your kids, and tell the people you love that you love them. There is no greater message and this is an extraordinary film."
I wonder if Angelina really does have any "pull" with the Academy at large? Sure, she's an Oscar winner herself, but it's not like she hosted this screening in LA or NY (the industry towns). This was London. So my guess is that she agreed to host the screening because she loved the film and she loves Ewan (as a friend!). Sigh… I wish Angelina and Ewan would make a movie together. A dirty movie. Something involving spanking.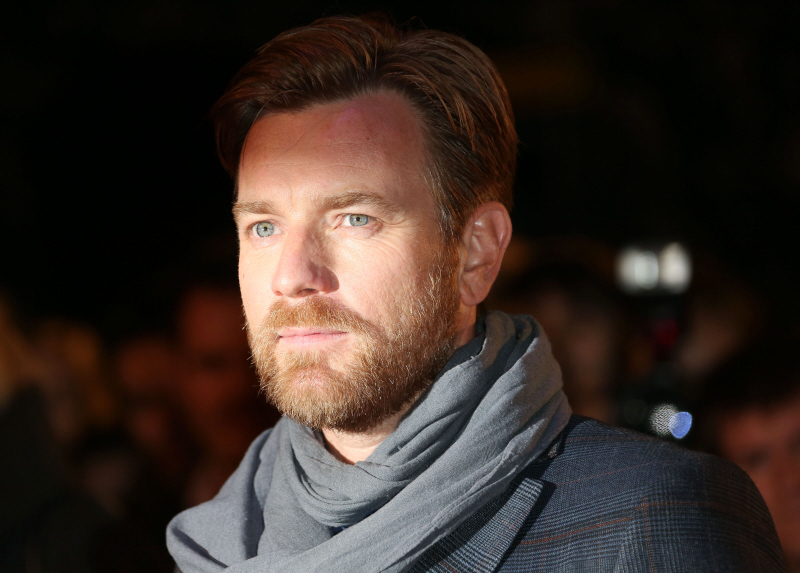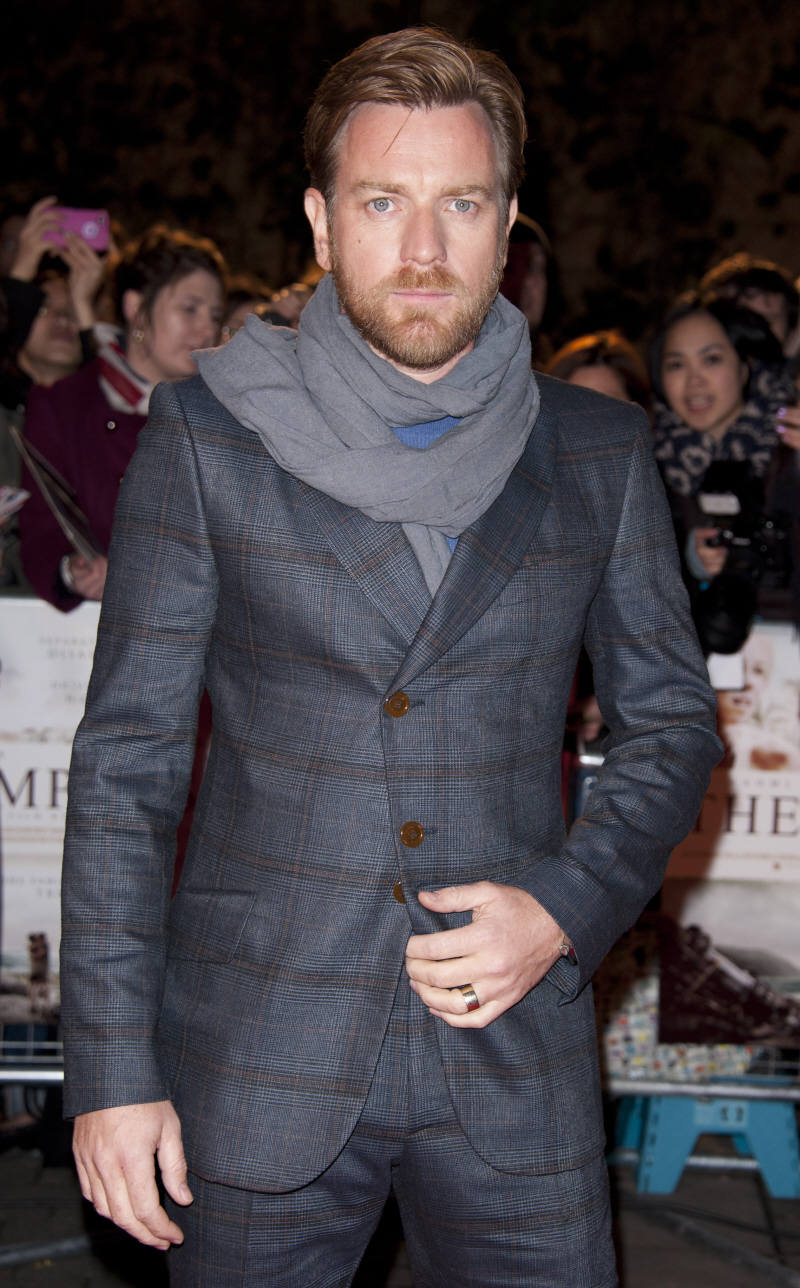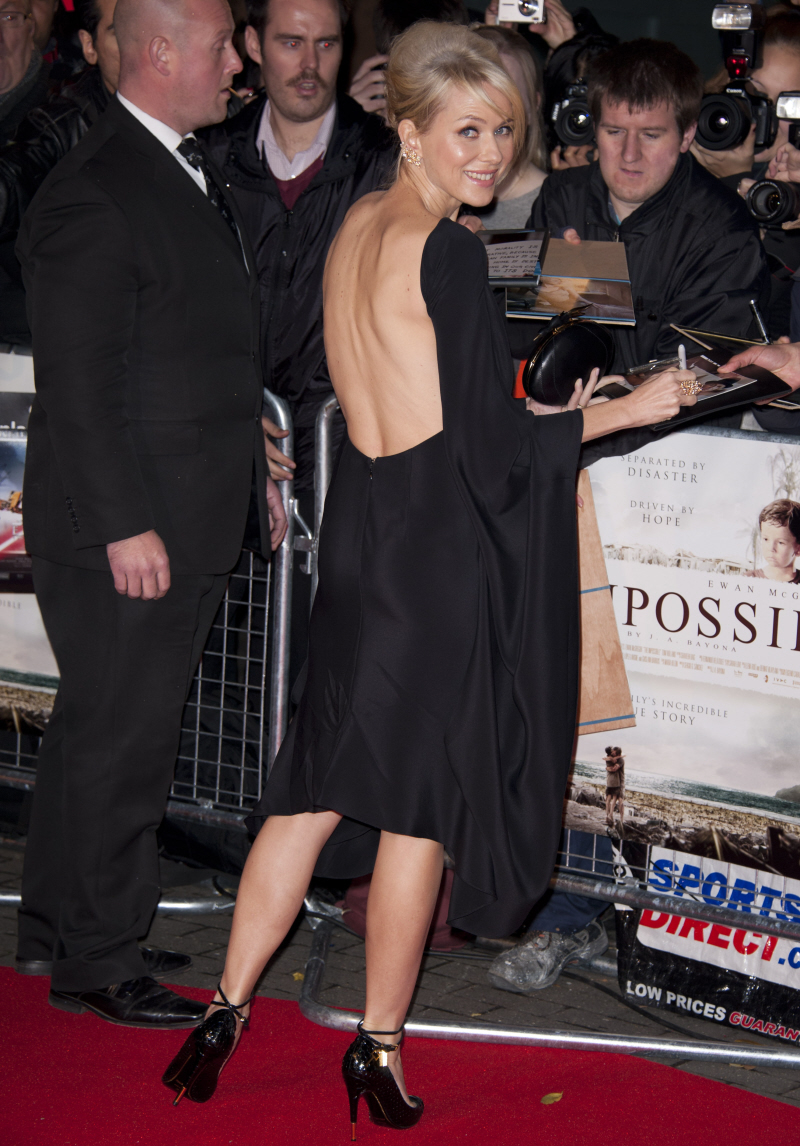 Photos courtesy of WENN.