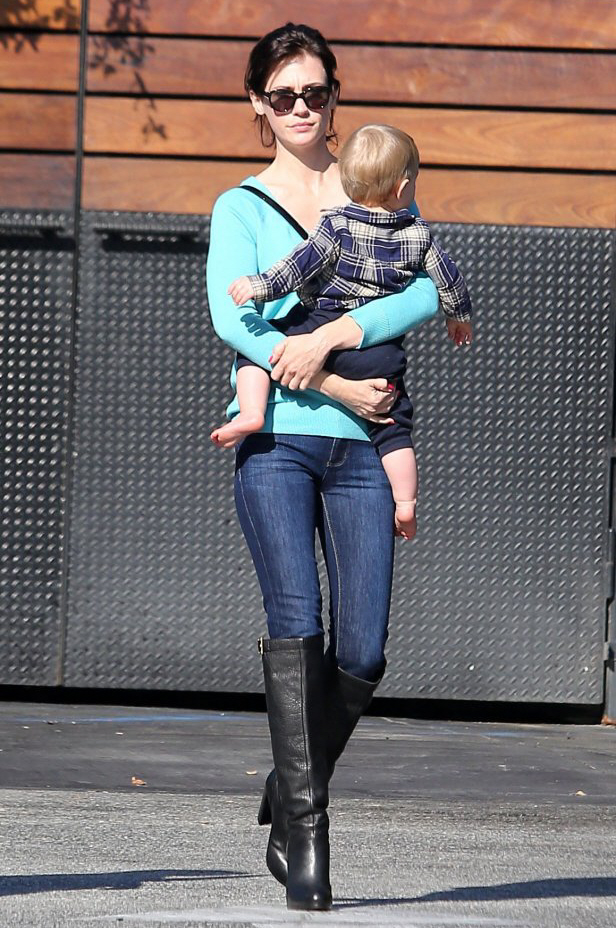 Here are some new photos of January Jones out and about with her blonde (!) baby Xander yesterday in Pasadena. Did you even recognize her? I didn't! January is showing off her newly darkened hair… I don't think I've ever seen her as a brunette before. She's usually a blonde – early in her career, she was more of a dirty blonde or honey blonde, and then earlier this year January went red for a film role. But I'm looking at her IMDB right now, I don't see why she would have gone brunette for another role… she doesn't have any films in preproduction.
There is a minor theory I have… the new season of Mad Men is already filming, and while the Betty character has definitely taken a backseat, it seems like the writers are really mixing it up when we do see Betty. Maybe Betty goes brunette? Last season it was all about "Fat Betty" so maybe the next season will be all about "Brunette Betty". "Brown Betty"? Who is Betty if she's not an icy blonde?
January will probably have to go back to blonde soon enough either way… everyone assumes that she will be back as Emma Frost for the next X-Men movie, along with James McAvoy and Michael Fassbender (sigh). Guess who is not coming back? The director of X-Men: First Class, Matthew Vaughn. COUGH COUGH COUGH. Deadline reported several weeks ago that Vaughn "decided not to direct the sequel" after what I can only guess was his wife Claudia Schiffer's objections. COUGH. But! Vaughn was working on the script, and it's believed that Bryan Singer will rejoin the X-Men franchise to direct X-Men: Days of Future Past, set for a 2014 release.
PS… I think Xander is an adorable baby. Yes, I think January is probably the queen of ice-cold vanilla bitchery in real life, but I want to believe that she's a good mom. Xander seems quite taken with her! Also: I kind of think Xander looks like Tom Hardy. RIGHT?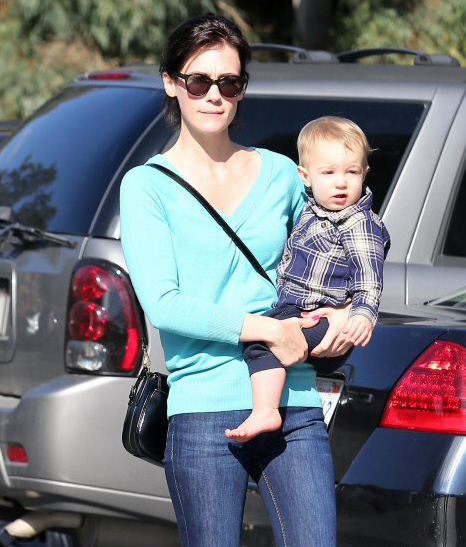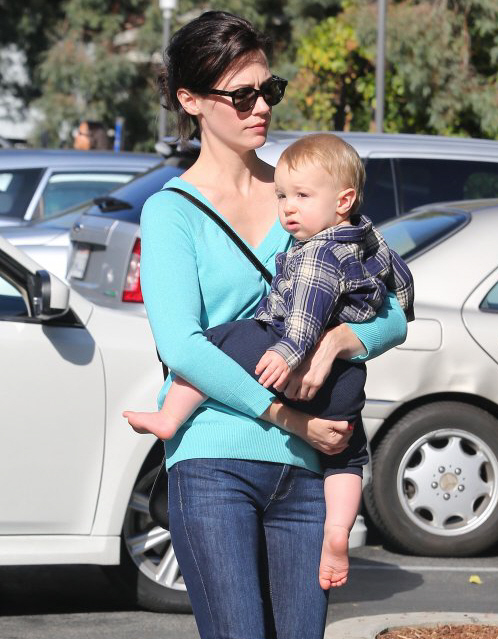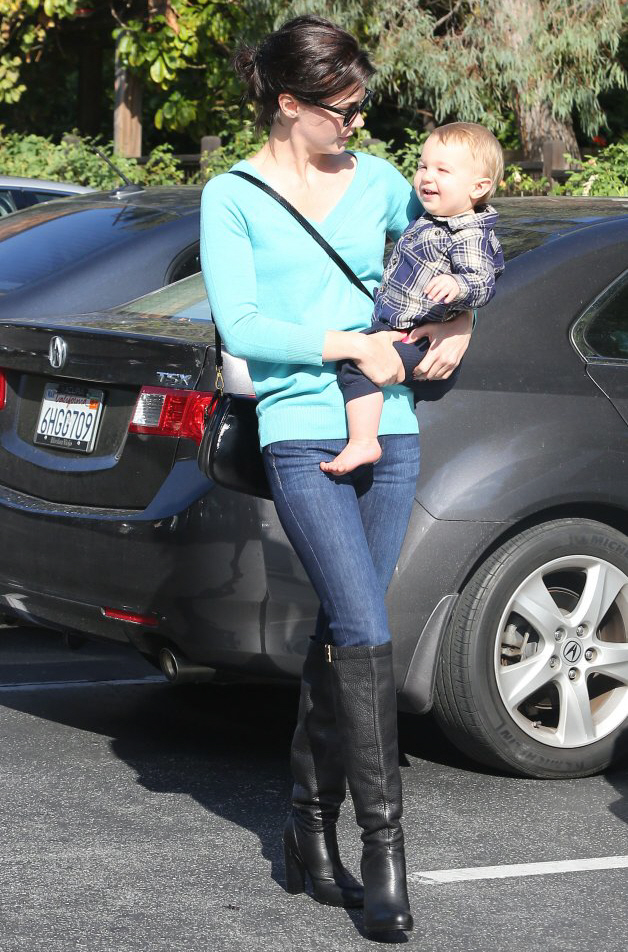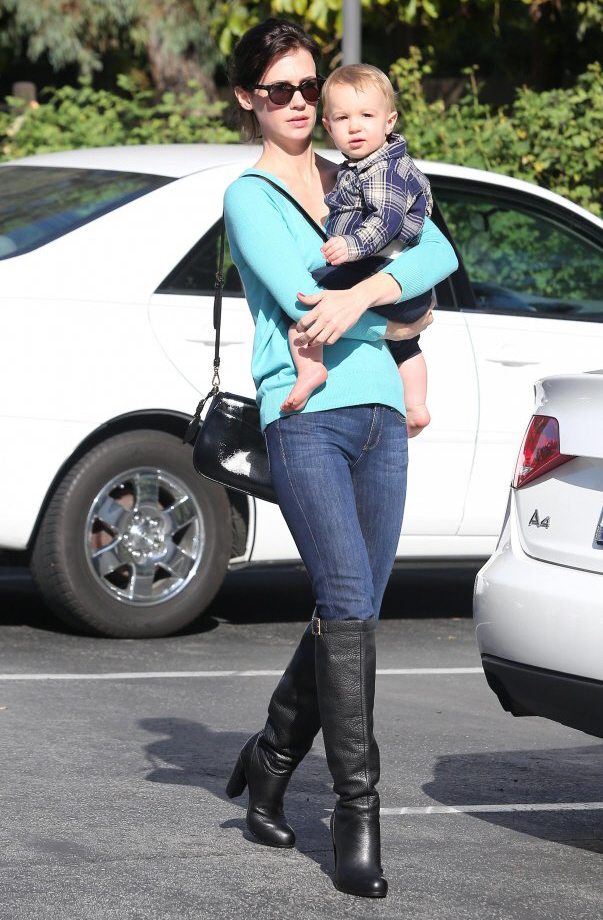 Photos courtesy of Fame/Flynet.