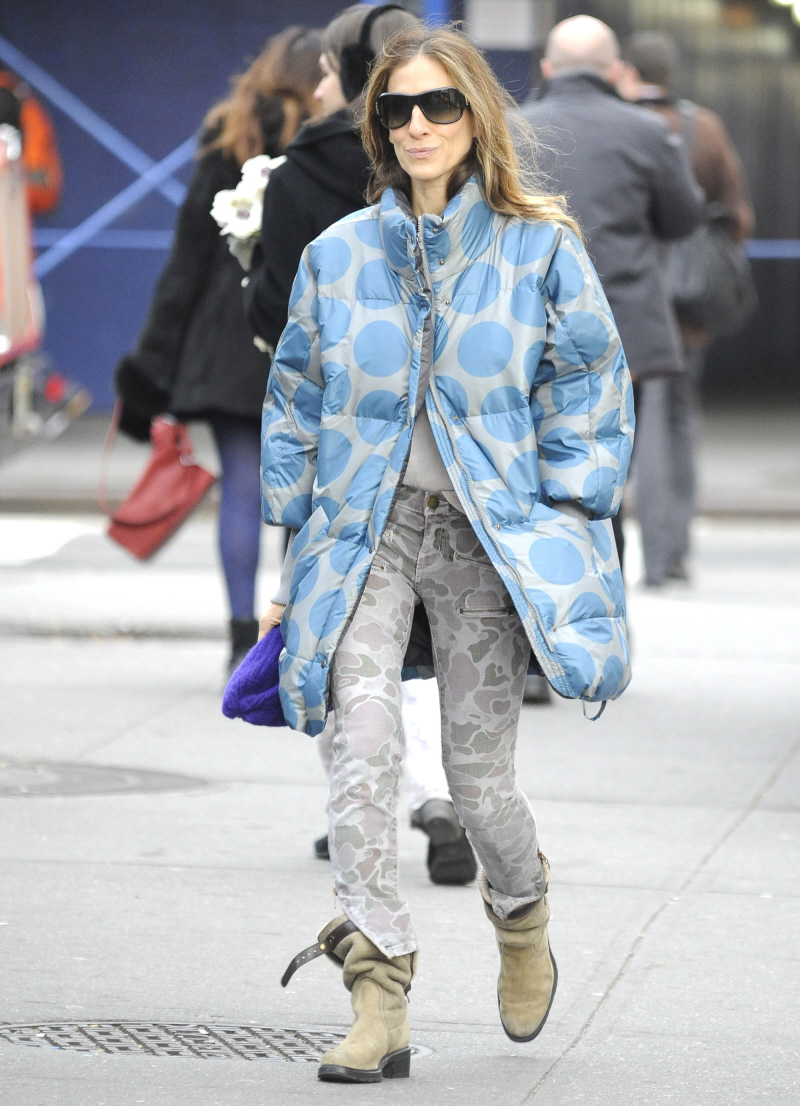 These are some photos of a very low-key-looking Sarah Jessica Parker, out and about in NYC a few days ago. Yes, I said low-key. This is HER low-key. My version of low-key is sweatpants and slippers that double as outdoor shoes (for real). SJP's version of low-key is printed skinny jeans, a loud, polka-dotted puffy jacket and what I'm assuming are $2000 boots and $500 sunglasses. Still, don't call SJP a "fashion icon". In a recent interview with People Mag, SJP admitted (?) that she never "identified" with Carrie Bradshaw's label-consciousness.
Sex and the City's Carrie Bradshaw is considered a fashion icon to many women, but the woman who played her says she doesn't identify.

"It's not an identity that I … connect to. I'm grateful if anyone says anything kind, and if they say something less kind, I take that as a part of anyone talking about you at all," Sarah Jessica Parker told PEOPLE on Wednesday night at the Barneys New York and Walt Disney Company 'Electric Holiday' launch. "It's not how I think of myself and I think it's probably the healthier approach."

Don't get her wrong — the actress still appreciates a good outfit. "I love beautiful things," she said, "and I'm privileged to borrow a beautiful dress. I feel really lucky and I genuinely enjoy it. I feel like [fashion] has a proper place in my life."

But let's just say you won't catch her in a tutu at the grocery store. "It's just not a reality — not when you have three kids and you go to the market and there are hungry people at home. You have a limited time to do it. There's just no time to let vanity enter into that," she said.

While picking the right dress was a priority for Wednesday night's event (Parker, who hosted, wore L'Wren Scott), the star said the main goal of the evening was helping superstorm Sandy victims. Select Barneys stores and Barneys.com are donating 25 percent of sales from the Electric Holiday product collection to the American Red Cross for relief efforts.

"Everybody's in serious need and this is going to go on for a while," Parker said. "I've been giving back in a way that I feel I can and should and it's not going to end in the next week. There's still going to be a lot of opportunity in the future to see how people are doing and what they need."
Good on her for the Hurricane Sandy benefit and all of that – even though I have my issues with SJP, I have to admit that she does a lot of excellent work with New York charities and she has a long history of giving back to the community. As for the stuff about fashion… I'm of two minds. One side, I do believe her when she talks about what a "privilege" it is to borrow clothes, and I think she really does get a child-like glee from playing dress-up. On the other side, SJP LOVES fashion. She flat-out loves it. She loves creating big fashion moments and she loves working with designers and she loves clothes, and she has a long history with all of that too. So I don't understand why she's trying to suddenly rebrand herself as somehow too down-to-earth to enjoy fashion. What's the deal?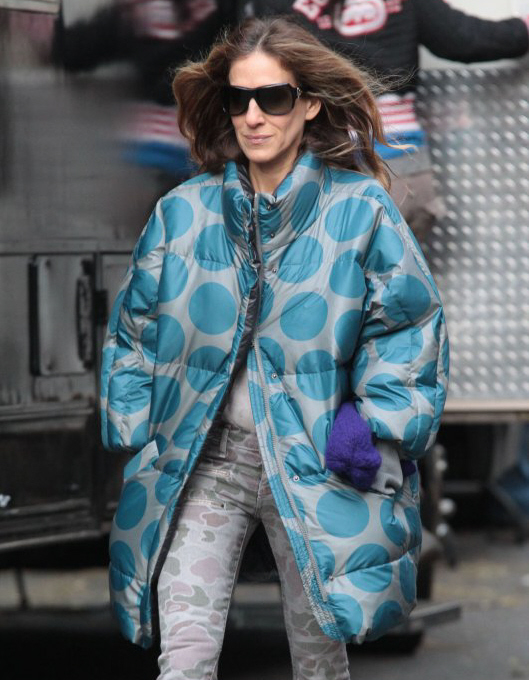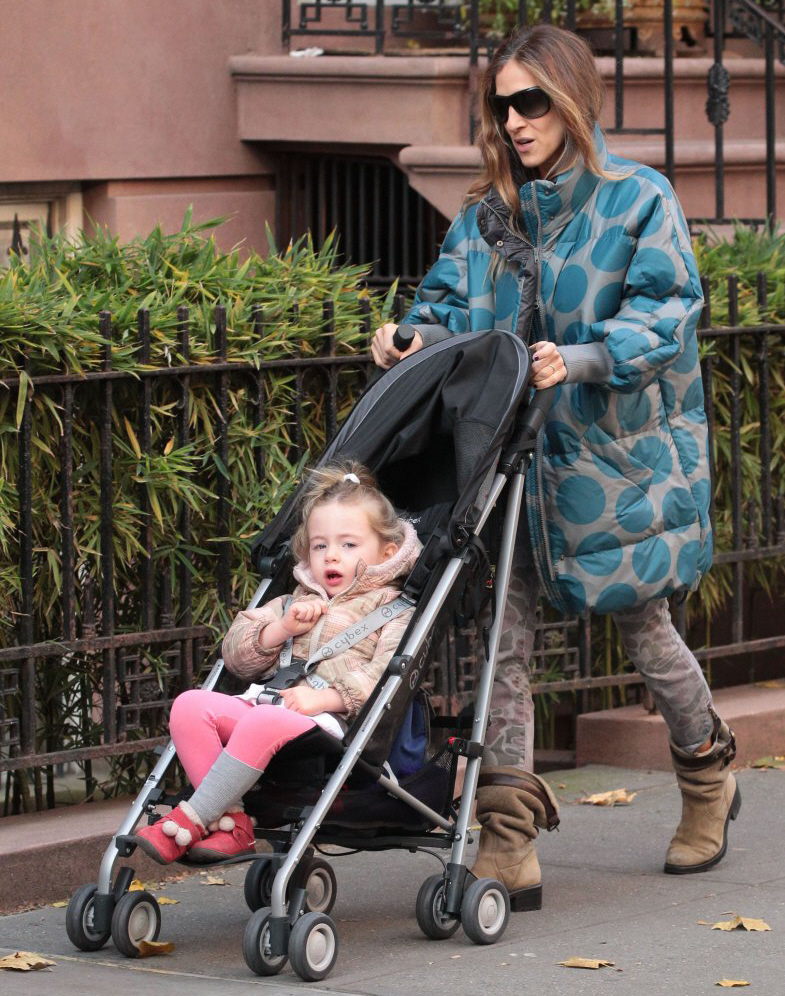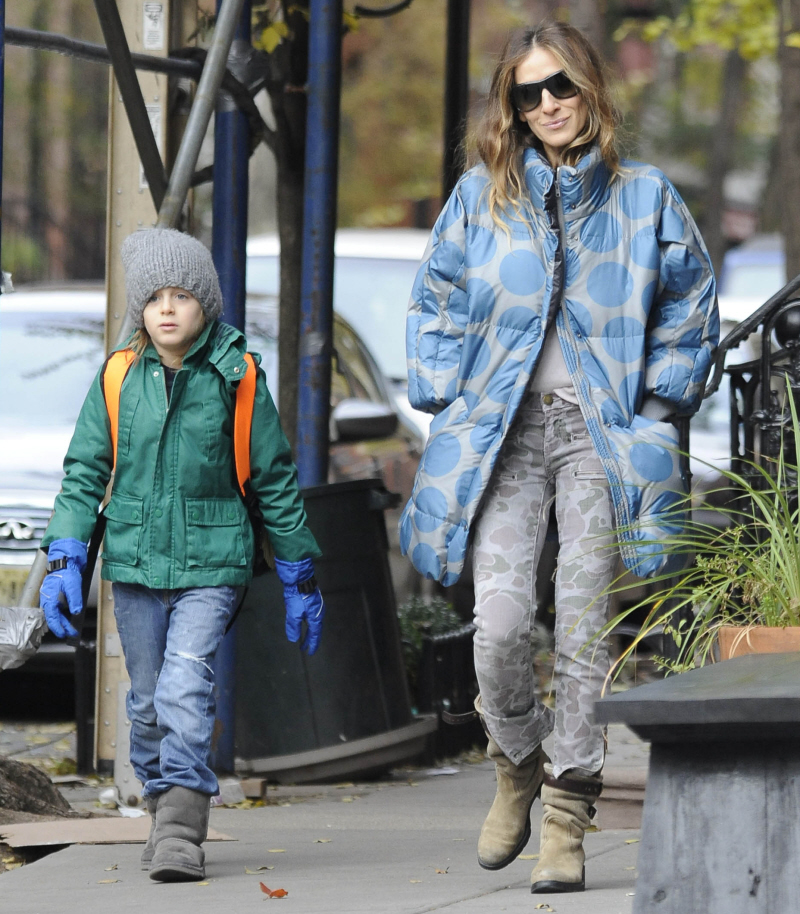 Photos courtesy of Fame/Flynet, WENN.