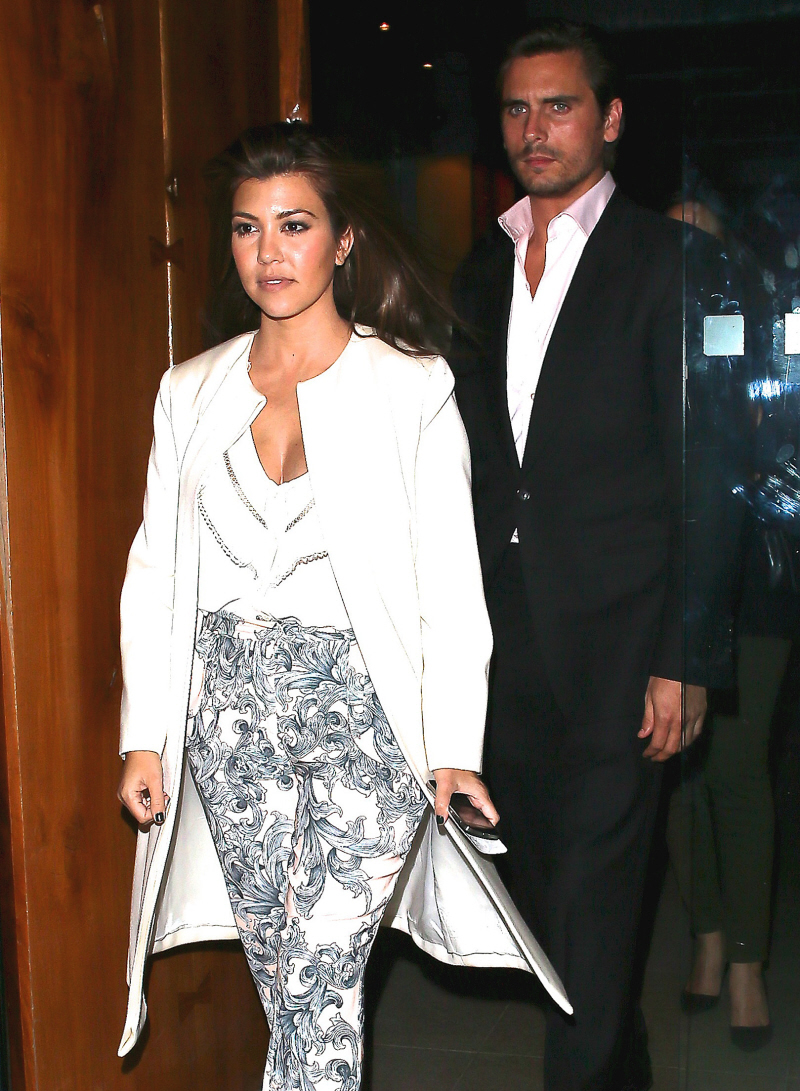 A few years ago, I idly remarked that when the end came for the Kardashians, it would come by Scott Disick's hand. I think I said something about Scott going crazy one day and in the end, he would be arrested while hauling a truck full of Kardashian bodies to some dump site (insert Kim joke). Over the past year or so, I have to say… Scott has improved slightly. He doesn't seem so American Psycho these days, and sometimes I actually think Scott might be more committed to making his relationship with Kourtney work, and that SHE is the one causing most of the problems/drama. It seemed kind of obvious to me why Kourt and Scott never married – because they both thought they could (eventually) do better. But maybe becoming parents to Mason and Penelope changed things. Because now it's looking more and more like Scott and Kourtney are engaged. Per Kris Jenner's direct order, of course.
After having two of his children, Scott Disick is finally going to make Kourtney Kardashian an honest woman!

The reality stars, who have been together for five years, got engaged in Paris last week, reports Star magazine, and RadarOnline.com has the details.

"We're all so thrilled they've finally decided to get engaged," Scott's aunt, Laurie Disick dished to Star. "We're all so fond of Kourtney, and we wish them a long, happy marriage."

RadarOnline.com exclusively reported that Scott was shopping for engagement rings at Levinson Jewelers in Fort Lauderdale in late October. "Scott was most definitely shopping for engagement rings," an onlooker exclusively told Radar, "and all of them were large!"

Star reports that Scott was with Kourtney in Paris filming scenes for their reality show and thought that the romantic backdrop would be the perfect place to pop the question.

"Scott's actually been planning to propose for a while," an insider says, "but he just wasn't sure when the moment would be right."

So when the couple and their two children, Mason, 2, and Penelope, went to Paris to film Keeping Up With The Kardashians, Scott knew it was the perfect time and place to do it.

"She absolutely adores Paris, so even though they were doing double-duty there by filming scenes for Keeping Up With The Kardashians, just being in the City of Light helped put Kourtney in the right frame of mind when Scott made his move."

After the couple "locked their love" by linking a padlock on the famous Pont des Arts Bridge and threw the key into the Seine river, Scott tried to find a quiet moment alone.

"Scott and Kourtney added a lock of their own, and then they explained to Mason what true love means. It was an intensely touching and romantic moment, and Scott got swept up in it. He waiting a bit until he and Kourtney had a moment to themselves, then he took her hand and told her that he knows he's made mistakes in the past but that he's learned from them. He then vowed that he would never hurt her again — and quietly asked Kourtney to marry him," the insider spilled. "She was so overjoyed, she eagerly said yes!"

According to the mag, Kourtney and Scott's televised wedding will rival sister Kim's wedding to Kris Humphries, and is expected to earn the couple $20 million in endorsement deals.
[From Hollywood Life & Radar]
Yeah, the whole thing comes from Star Magazine – this "engagement news!" is Star's cover story this week. Even though I think the engagement is probably going down soon, I'm going to wait to call this a "confirmation" until Us Weekly reports it. Us Weekly is Kourtney's tabloid of choice – she gave Us Weekly her second pregnancy confirmation, and they bought Penelope's first photos.
Another reason why I think Kourt and Scott are engaged or will be soon: because momager Kris Jenner wants a "nice" Kardashian wedding story for the media to focus on while Kim is stuck in neverending divorce proceedings. First Kourt gets married off, then Kris is angling for a Kim-Kanye wedding by mid to late 2013. Trust me.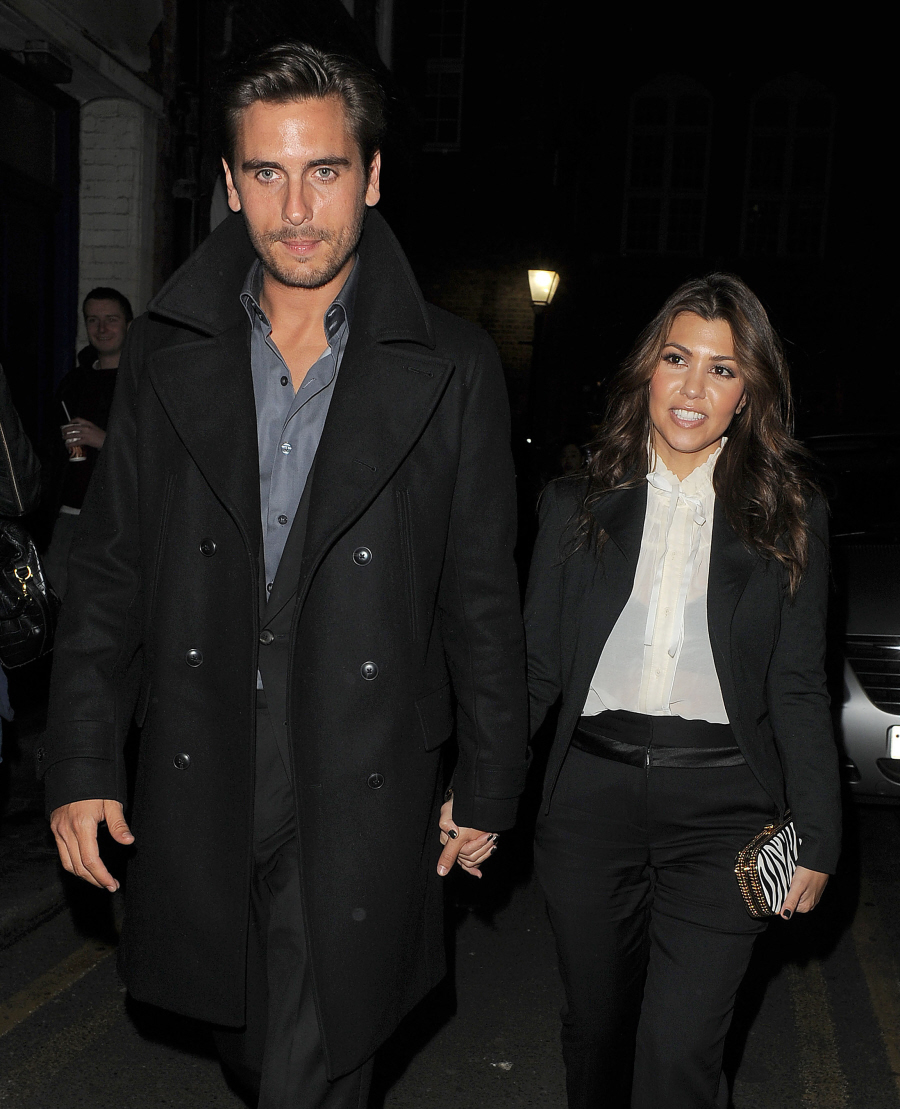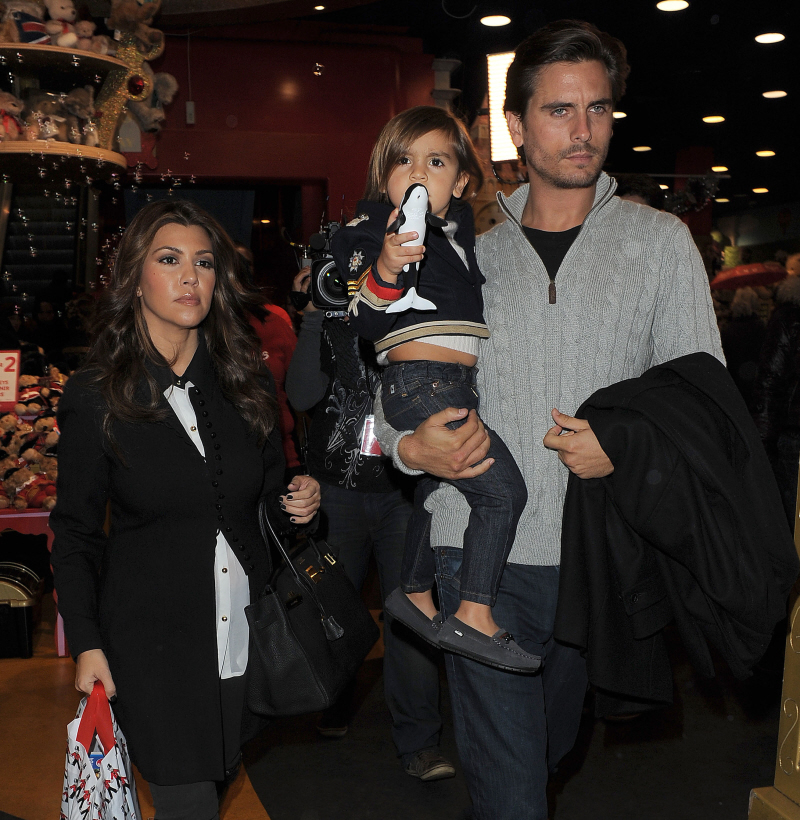 Photos courtesy of WENN.