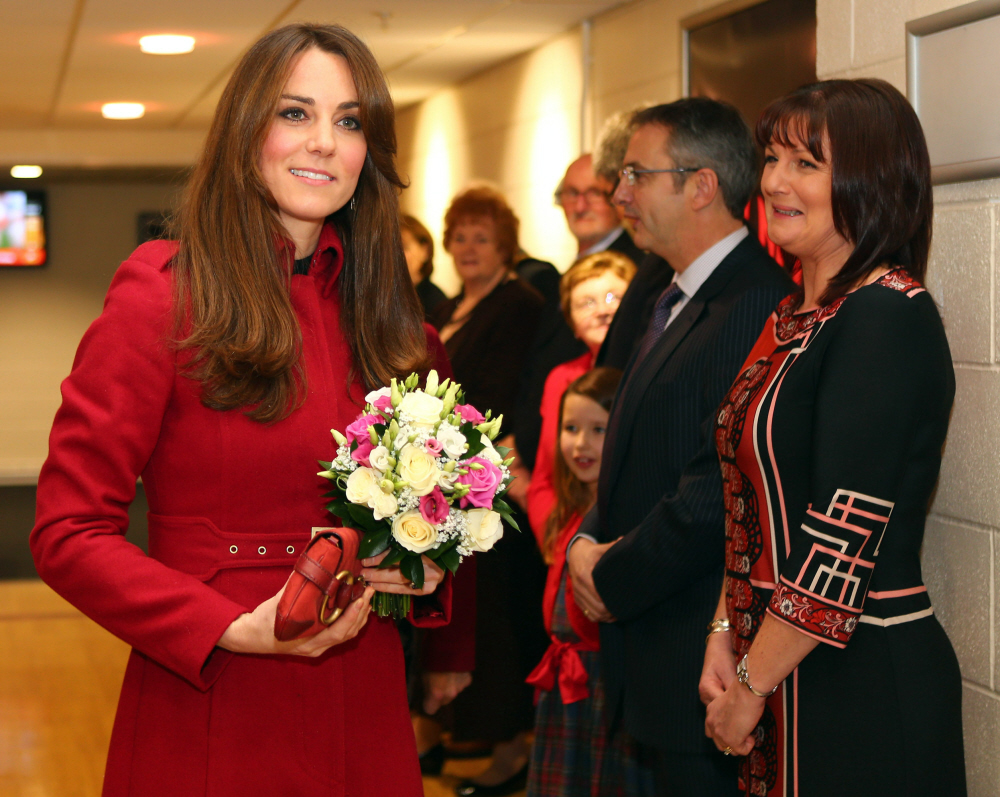 Here are some new photos of Duchess Kate and Prince William on Saturday in Wales. They attended the "Autumn International rugby match between Wales and New Zealand at the Millennium Stadium" in Cardiff, as well as a reception for the Welsh Rugby Charitable Trust. So, like, it was a Welsh rugby match I guess, plus a charity stop. According to the Mail, Wales lost the rugby match, so the royals weren't good luck charms or anything. Apparently, the red (which both William and Kate are wearing to various degrees) is for Wales… which I know from reading Elizabeth Taylor's jewelry book, in which she described Richard Burton's gift to her of a beautiful ruby. He told her "Red is for Wales." Which is as good a reason as any to have sexy with a Welshman… you might get a ruby out of it! I'm only half-joking.
Anyway, Kate wore a red/claret LA Bennett Ami coat, which is a repeat. Kate also wore this coat (with a different belt) last year in Copenhagen, when she and William did an appearance on behalf of UNICEF. For the Wales appearance, Kate wore the coat with its original belt, which looks much better than the tacky-looking, pleather-looking belt she wore last year. Her purse is apparently Gucci, which means it's something pretty pricey. I don't mind Kate's repeats in general, and my only complaint is when she repeats an outfit to a public function with a few days or weeks of wearing it for the first time. Like, she wore a pink coatdress for the first time on a Friday, and then a few days later she wore it again. I find that lazy, especially when she has so many clothes already. But this is the first time we've seen this coat in a year, so I'm fine with it. Plus, I just love her in red. It's a great color for her.
Shall we talk about Kate's hair? NO SAUSAGE CURLS!!! Without the sausage curls, her hair looks really long, really shiny, really healthy, and really, really thick. Isn't it weird that when her hair is curled, it looks increasingly fake (like a weave/extensions), but when it's straight, it looks pretty real? That being said, I do think Kate is getting some "support" with her hair. It's just not as obvious when her hair is straight.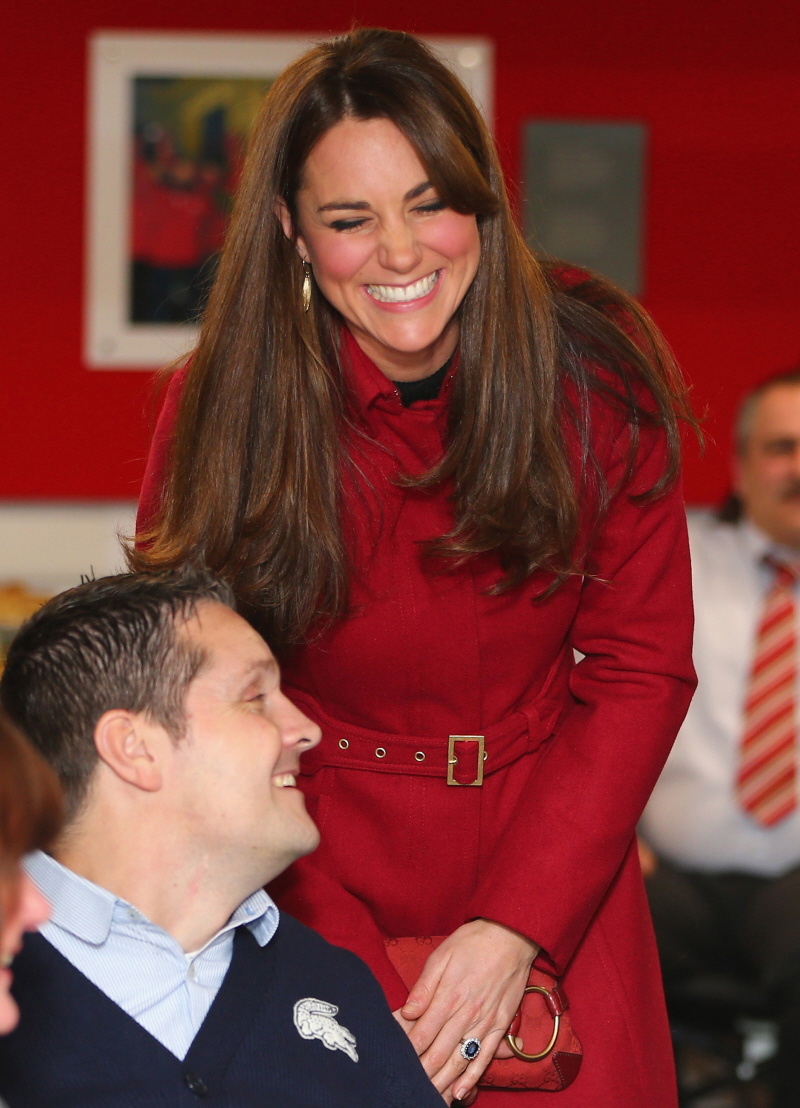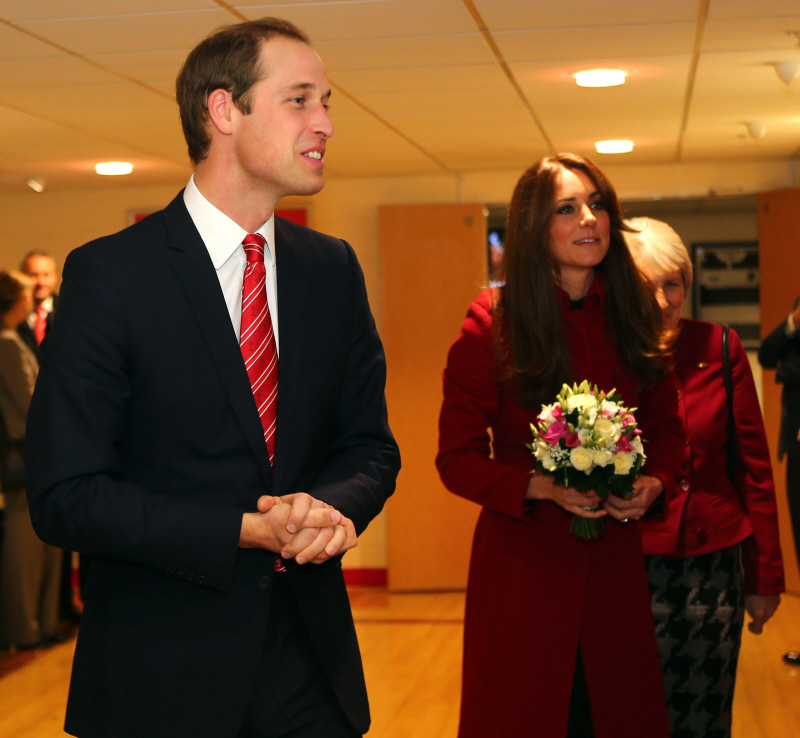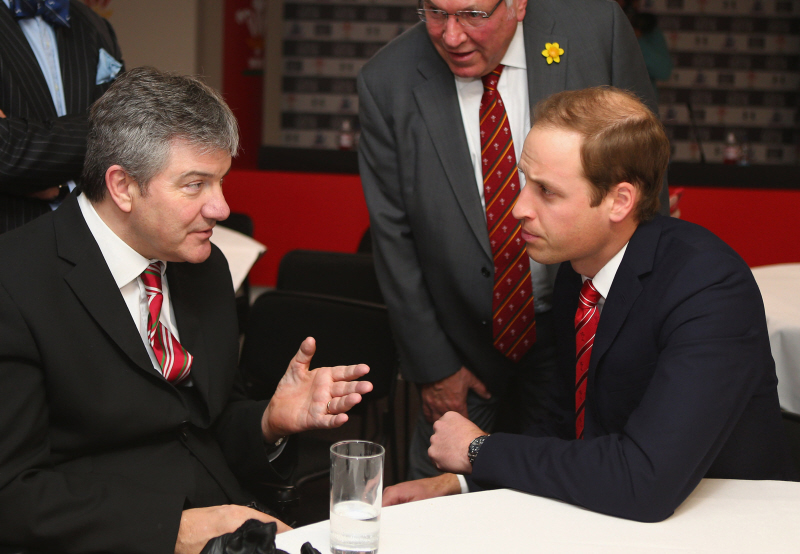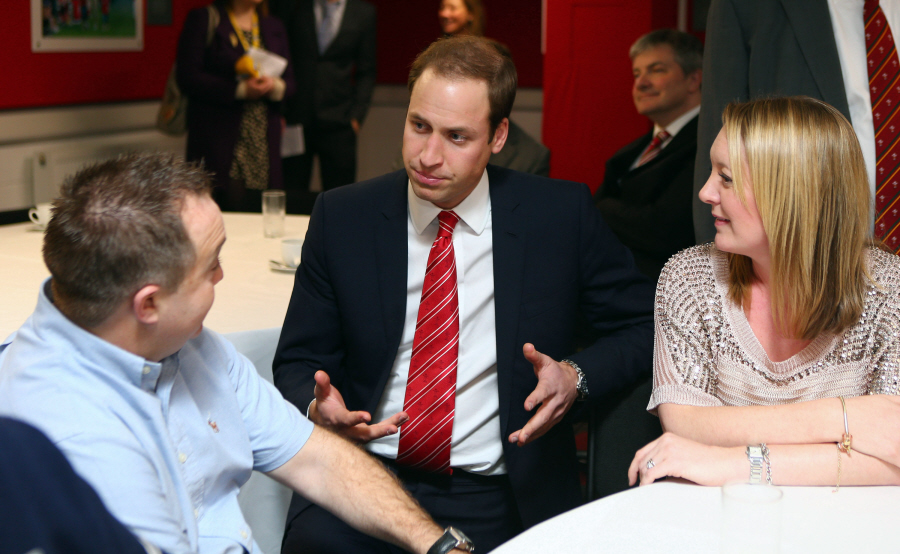 Photos courtesy of WENN.com.