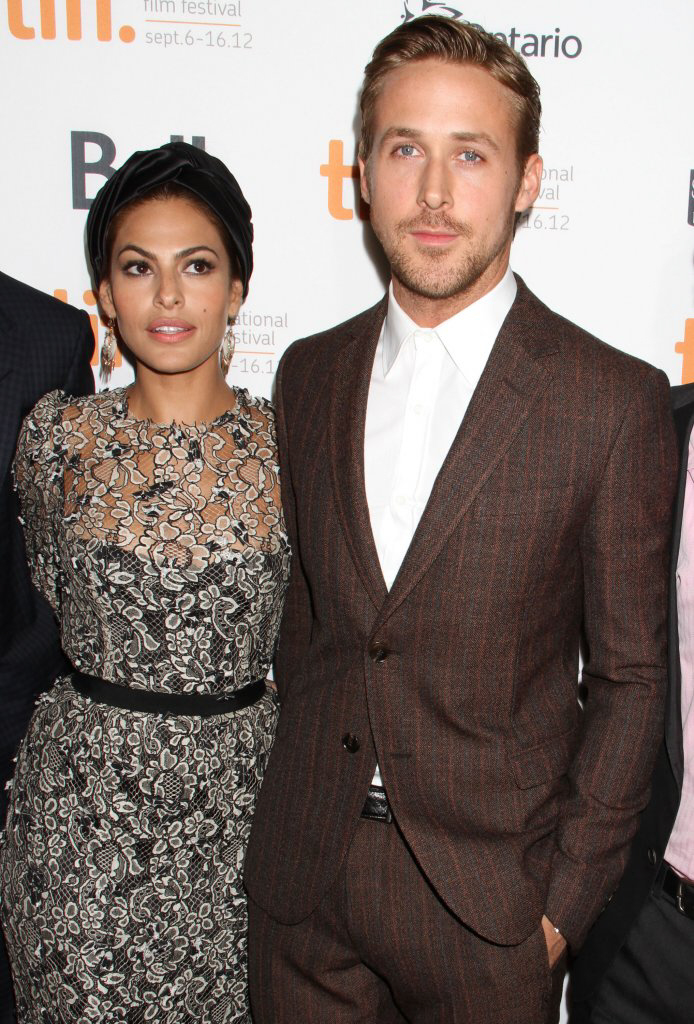 Ryan Gosling and Eva Mendes are STILL together. It's been more than a year. Can you believe it? I didn't think it would last this long. So I guess I have to admit that I was wrong… they're making it work. Eva and Ryan were in New York over the weekend, and they even posed (?) for a nice candid photo-op on the street – unfortunately, we don't have those pics. You can see them here. Page Six says that Ryan and Eva were also spotted catching a Broadway show!
Ryan Gosling and girlfriend Eva Mendes took in Jessica Chastain's play "The Heiress" at Broadway's Walter Kerr Theatre over Thanksgiving weekend.

The couple came in just before the curtain went up at a matinee performance, and spies said Gosling tried to remain incognito with his brown hoodie up and a jean jacket.

But one witness said, "He was trying to not be recognized, but he looked so out of place that everyone knew who he was! The grannies next to us were gushing over him."
One, of course the grannies love The Gosling! I think many of Gosling's Hey Girls are probably menopausal. Two, of course everyone recognized The Gosling! That seems to always happen to him – he seems to consistently try to go incognito and he's consistently "discovered" by his roving band of Hey Girls. I'm not sure if that's on him or if it's really not his fault at all.
So… Ryan and Eva are still together. If they're together through the holidays and into the new year, what are the chances of an engagement, a marriage and/or a baby? I'd say… it could totally happen.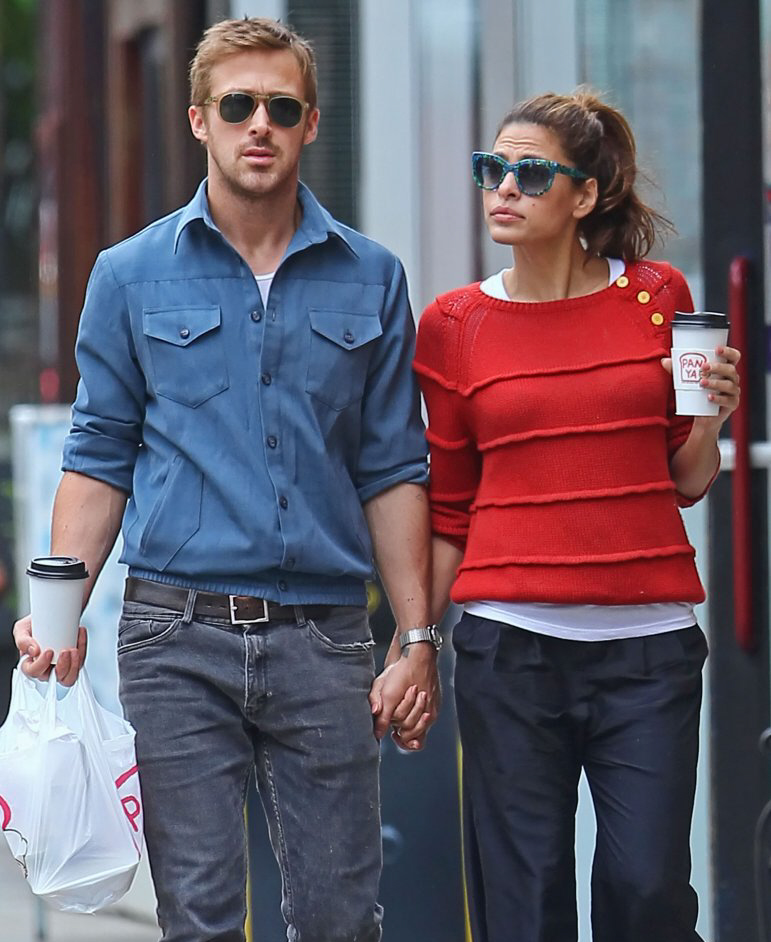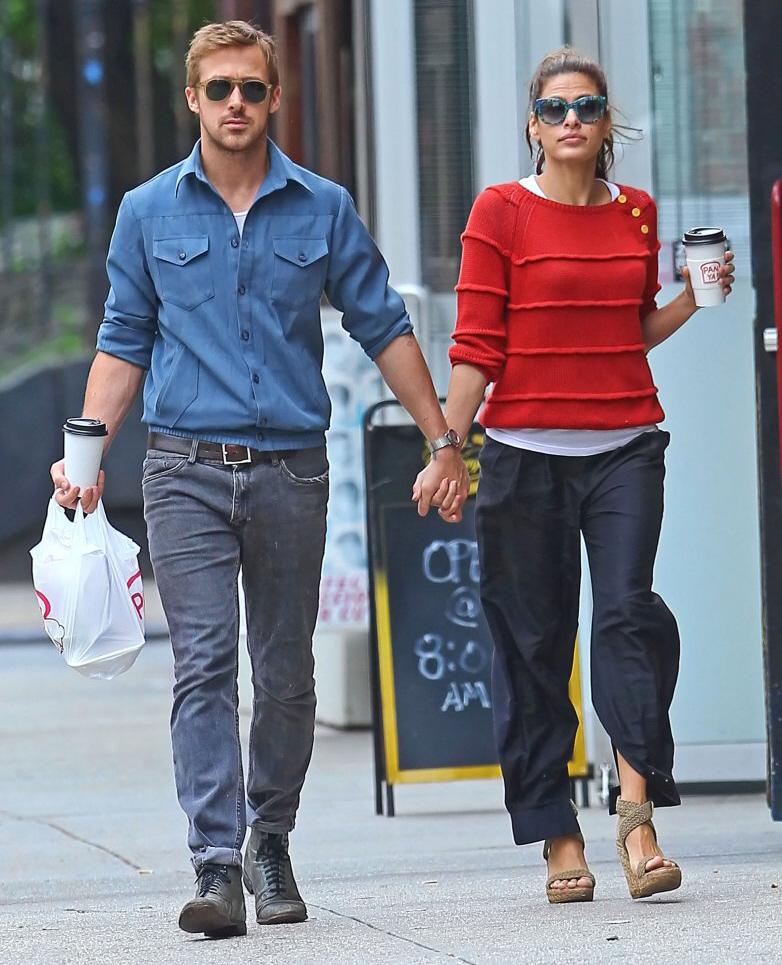 Photos courtesy of Fame/Flynet.