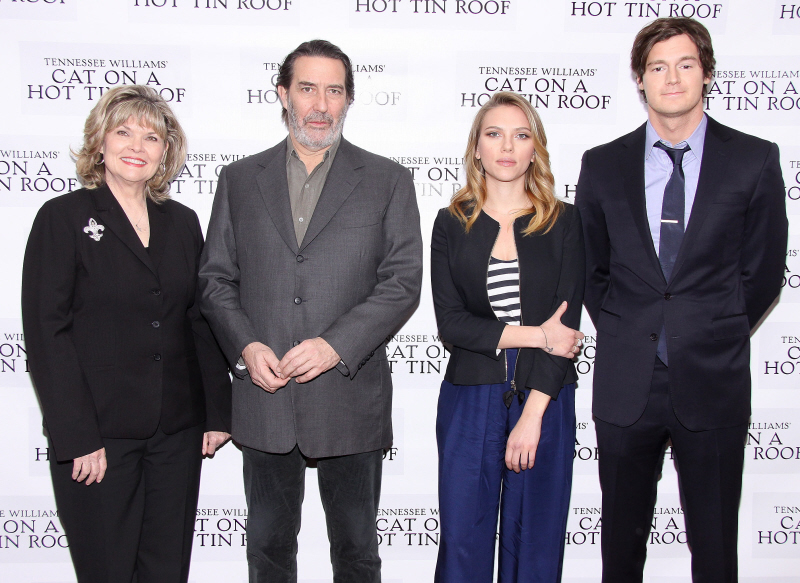 Here are some pics from yesterday's photocall for the newest Broadway revival of Cat on a Hot Tin Roof, which will star Scarlett Johansson as Maggie the Cat. Benjamin Walker will be Brick, I'm assuming, and Debra Monk and Ciaran Hinds round out the cast. I LOVE Ciaran Hinds. I would hit it. He's one of my Forever Dongs. And yes, I will now refer to him as Big Daddy. Mm. Anyway, this production of Cat on a Hot Tin Roof goes into previews mid-December, and it opens on January 17th. This will be ScarJo's first Broadway show since her Tony Award-winning turn in A View From the Bridge in 2010. Would you like to see ScarJo as Maggie the Cat? Call me crazy, but I won't dismiss her out of hand. I think she might be able to pull it off. Maybe. We'll see. It depends on the accent work.
For the photocall, ScarJo is wearing "a Band of Outsiders black blazer, a Piamita striped tank and silk pants, Giuseppe Zanotti shoes, and a Dana Rebecca necklace + ring." (IDs courtesy of JustJared.) In case you're getting any ideas about ScarJo maybe finding love with that big tree known as Benjamin Walker… he's married to Meryl Streep's daughter, Mamie Gummer. So it's a no go. Thankfully, ScarJo will have her hands full with her new French boyfriend, Romain Dauriac. The new relationship was widely reported (and widely disbelieved) last week, but there's photo evidence now – go here to see. Romain looks a lot better in those pics.
If you want to see something cute, here's video of ScarJo "filling in" for Al Roker yesterday during the Today Show. She's actually not a bad weather girl!
Visit NBCNews.com for breaking news, world news, and news about the economy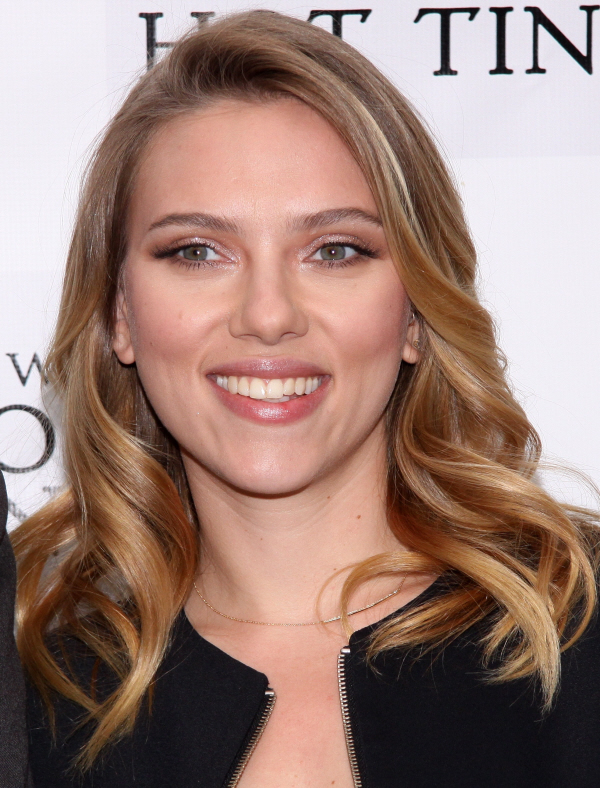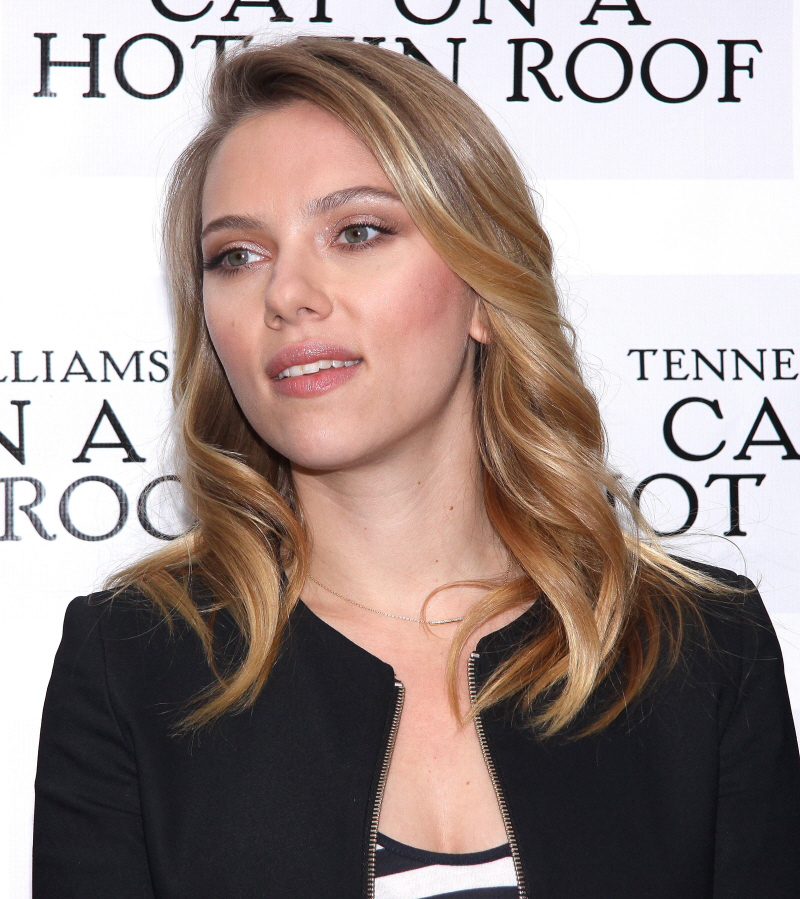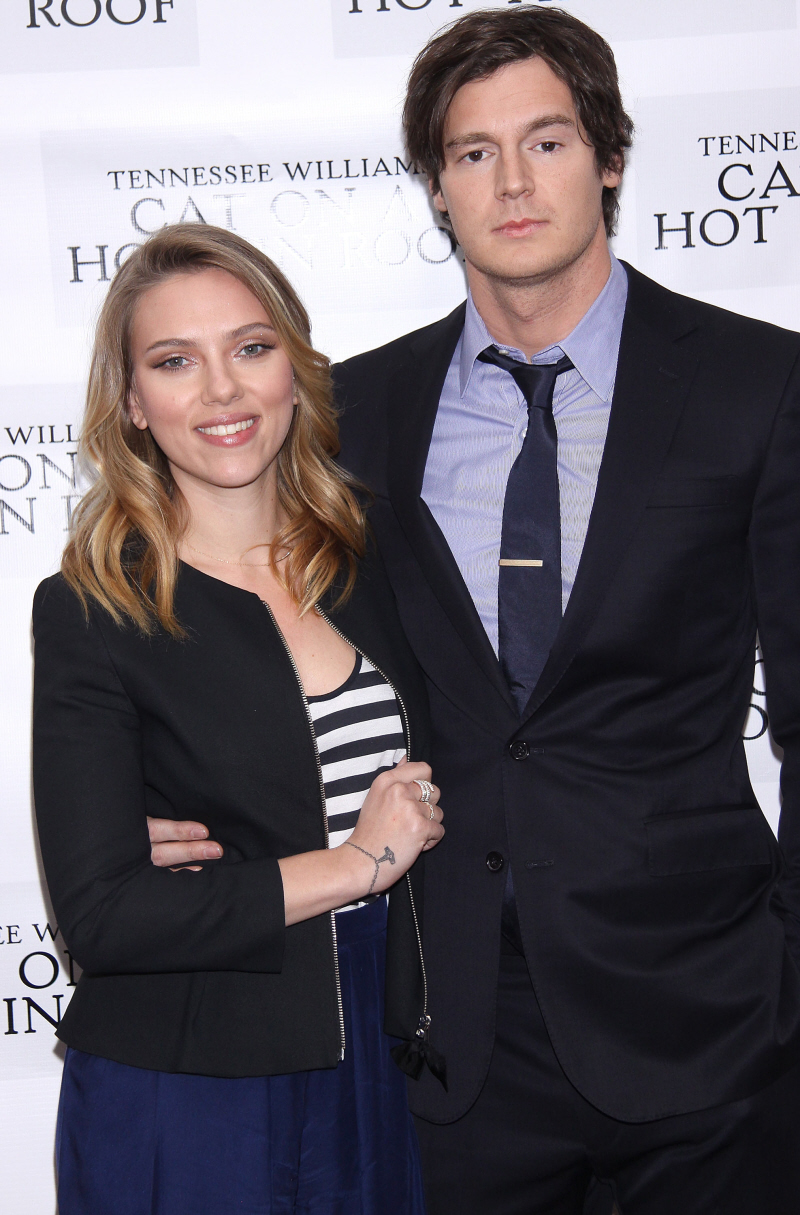 Photos courtesy of Joseph Marzullo/WENN.com.