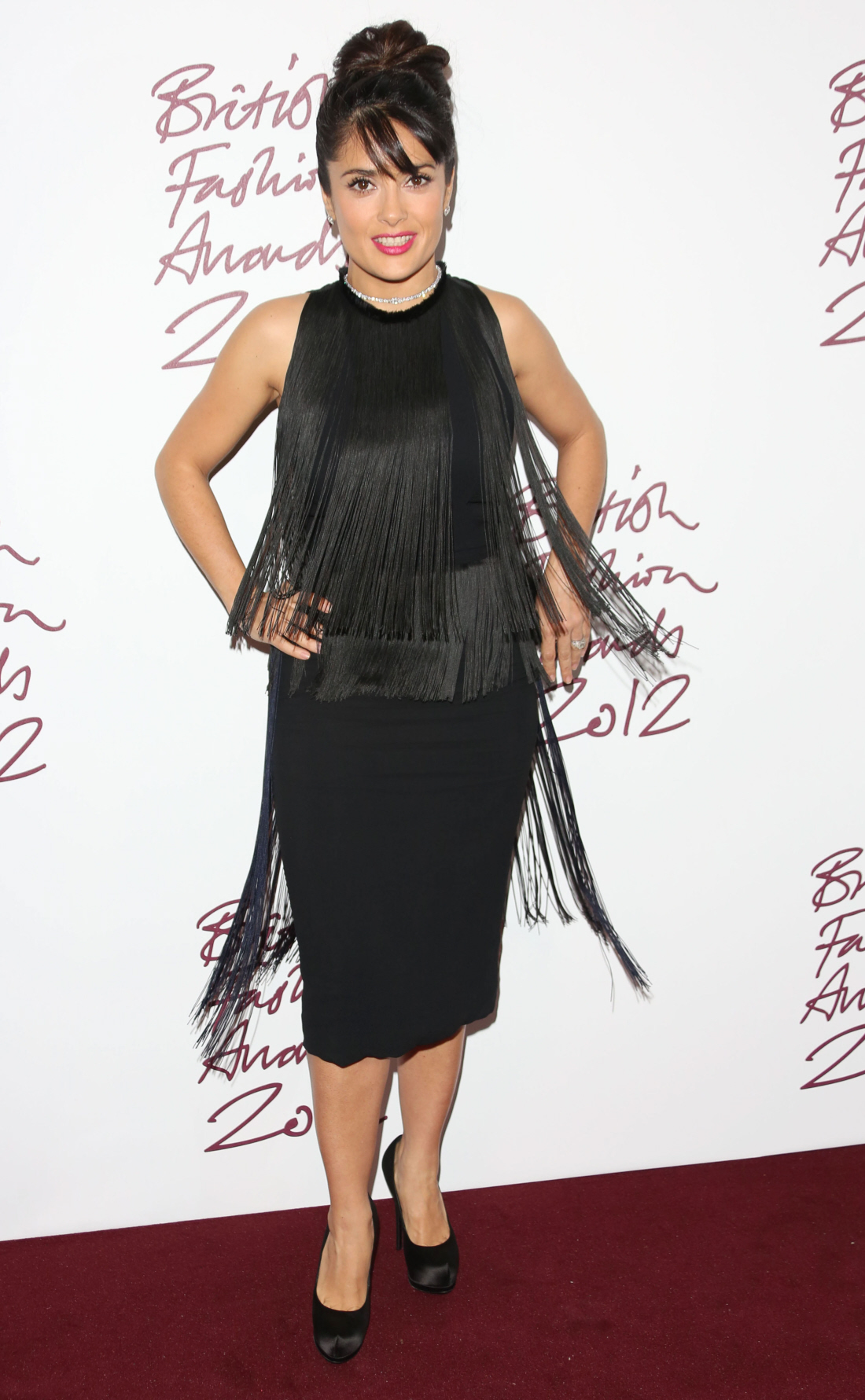 Here are more photos from last night's British Fashion Awards in London. I'm splitting the pics up into two groups at random, so just sit back and enjoy! Salma Hayek was on hand to present the Designer of the Year Award to Stella McCartney, and Salma was one of several women wearing Stella's terrible designs. Before I realized Salma's tasseled monstrosity was designed by Stella, I was already thinking to myself, "Why does Salma do this? Why doesn't she say 'no' to designers who put her in dresses that make her look like this?" For the record, Salma is NOT this… this "thick" looking in most clothes. But you wouldn't know it because of the awful dress. You know why? PEPLUM FRINGE. As in, the dress has a fringed peplum. The f—k?
I thought poor Gemma Arterton was Lana del Rey! RIGHT? Poor Gemma is in Stella McCartney too, but you already knew that because the outfit is so awful and poorly made and unflattering. Poor Gemma. She's so pretty, she doesn't deserve this.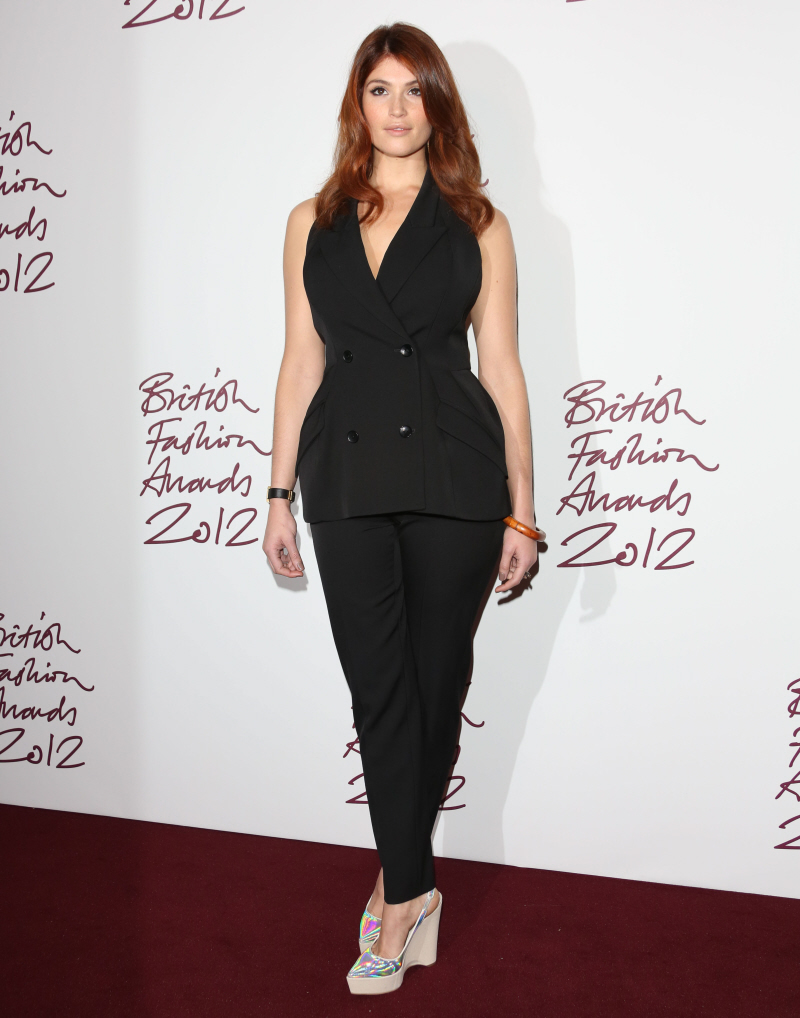 I don't hate Livia Firth's dress. I actually think it's a beautiful color for a woman with her coloring. And if you're going to wear what is basically an oversized sack, it helps if you're built like Livia – tall and thin.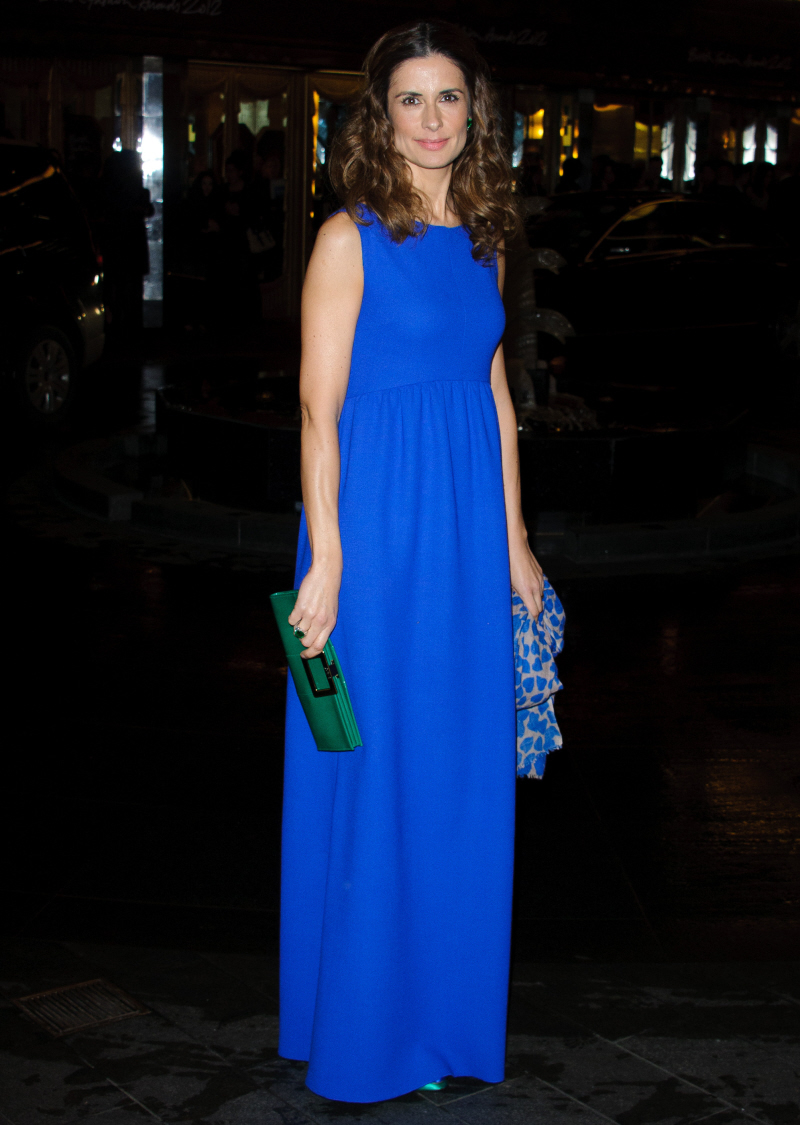 Alexa Chung won some kind of style award – like, she's the most stylish British woman or something. I really don't get it, Great Britain. I do not understand why Alexa is a "thing".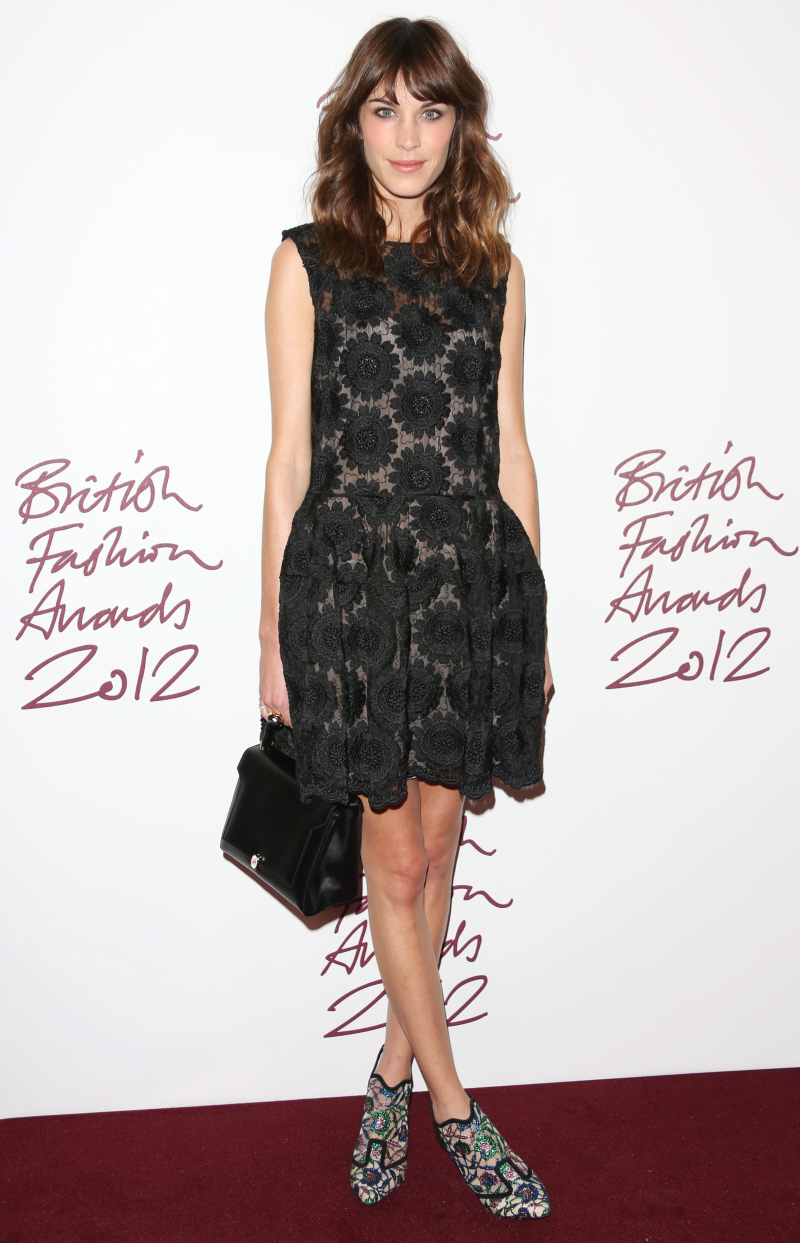 Princess Beatrice was there! She wore Erdem. It's kind of fussy for someone so young, but she looks pretty overall.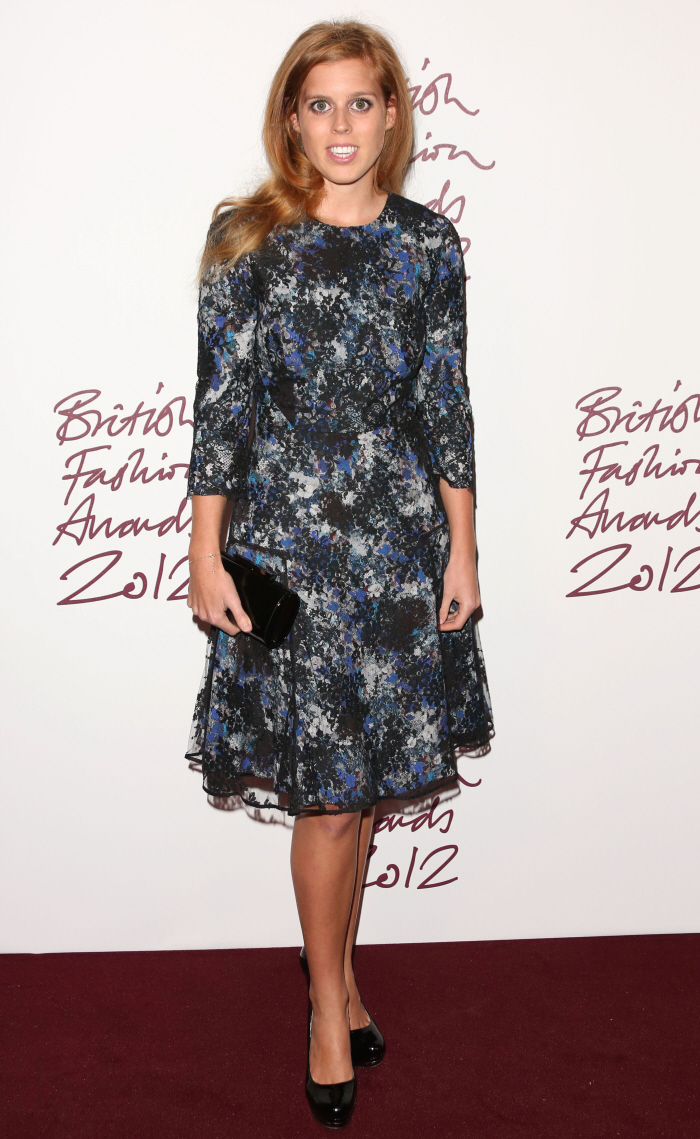 Here's Pixie Geldof (daughter of Bob Geldof; sister of Peaches Geldof)… Pixie usually has some kind of cropped peroxide blonde hair, so she looks very different here. I actually really like this look on her. She's a "model" by the way.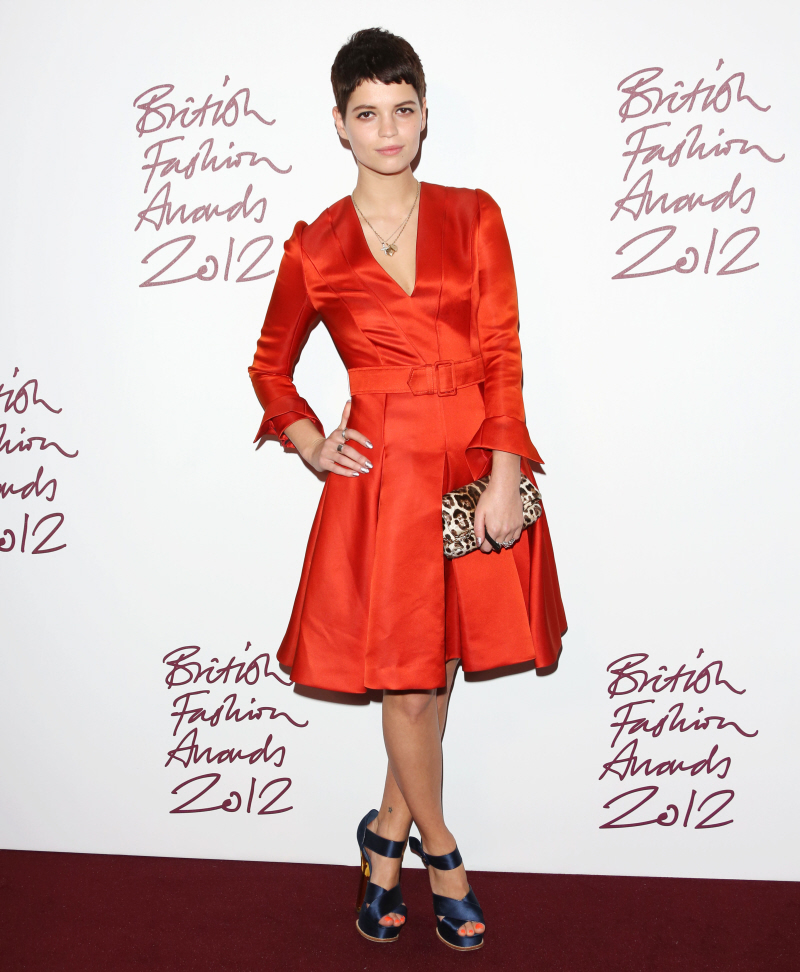 Photos courtesy of WENN.