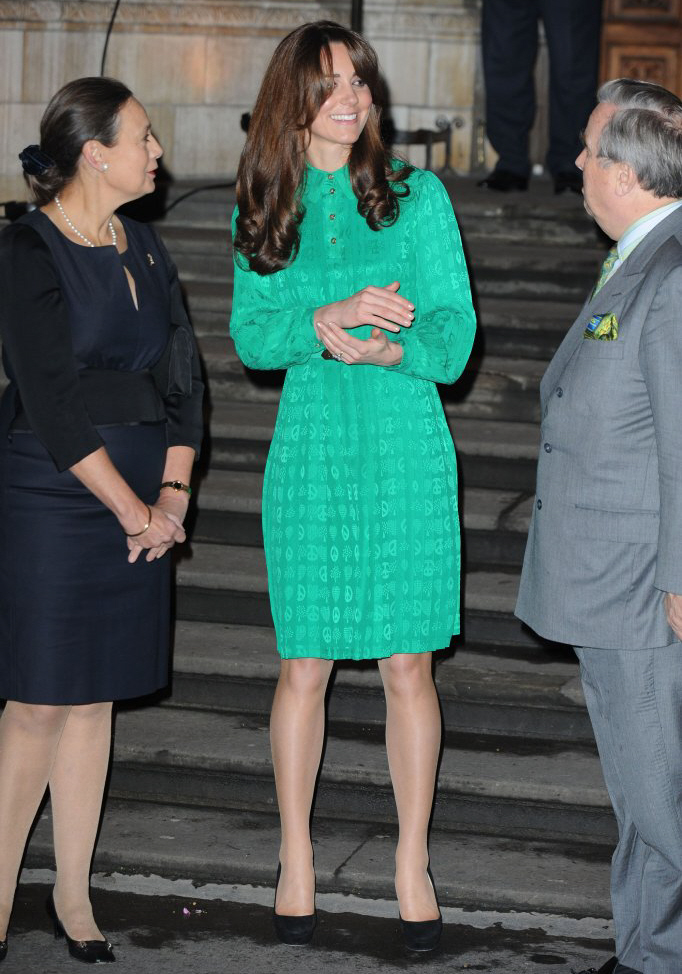 ERMAHGERD. Just… ermahgerd. When one of us here at Celebitchy wants to "claim" a story, we often save a temp title to let the others know what we'll be working on. This post's temp title was all #KANYECAPS: "DUCHESS KATE BANGS TRAUMA". Just FYI. Now, we had a hint of Kate's new bangs a few days ago, when Kate and William stepped out for a rugby game in Wales. At the time, I didn't think Kate had overdone the "bangs" (I actually consider these "front layers"). She looked like she had just added a few layered strands to frame her face, and I thought it was more notable that she had left her hair straight instead of sausage-curling it to death. But now… OMG. Kate has full-on Farrah Hair. It's being said that her standard hair guy, Richard Ward, did this new style, and that her hair is darker too.
These pics are of Kate at the opening of the Natural History Museum's Treasure exhibition, which apparently featured some "rare first editions of Charles Darwin's On the Origin of Species." Her dress is a £1,400 Mulberry creation… while I like a good jewel tone (always!), and I do like when Kate goes for a bolder color, there's something about this that looks cheap to me. The material looks synthetic and very, very dated, and the design is totally 1980s. Not Madonna '80s either. This is Dolly Parton or Jane Fonda in 9 To 5 (God, I love that movie). The Mulberry is a repeat too –she wore it last year.
Allegedly, Kate made a speech too! The Mail quotes Kate as saying:
'The Natural History Museum has a very special place in the heart of this nation. William and I are just two of millions of people who have passed through these doors, and marvelled at the spectacular wonders of the natural world, housed in this beautiful gallery. I care passionately about what this museum stands for. Being here tonight, seeing some of nature's finest treasures, reminds me just how precious and awe inspiring the natural world is. That is why the opening of Treasures is so incredibly exciting. If it were ever needed, there is now even more reason to visit this wonderful museum.'
Kate sounds like Bridget Jones is her speechwriter. Is Helen Fielding moonlighting as a royal speechwriter nowadays?
Anyway, does anyone else think that "new hair" = baby? She actually looks like she might have put on a pound or two. Or maybe that's just the Farrah style adding weight to her face?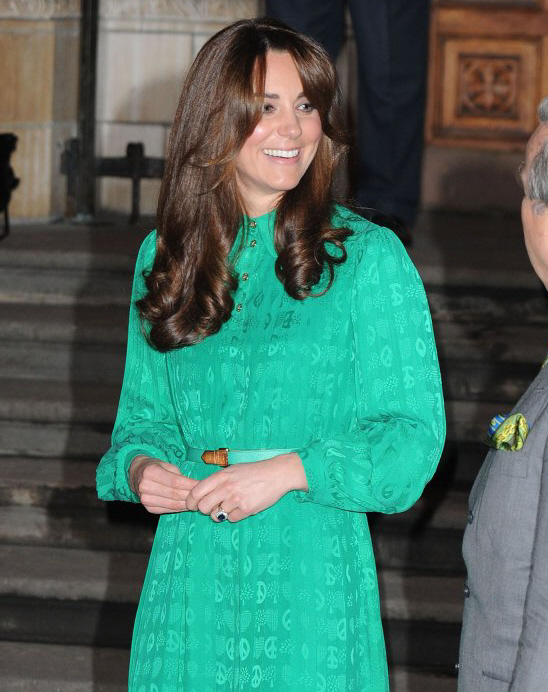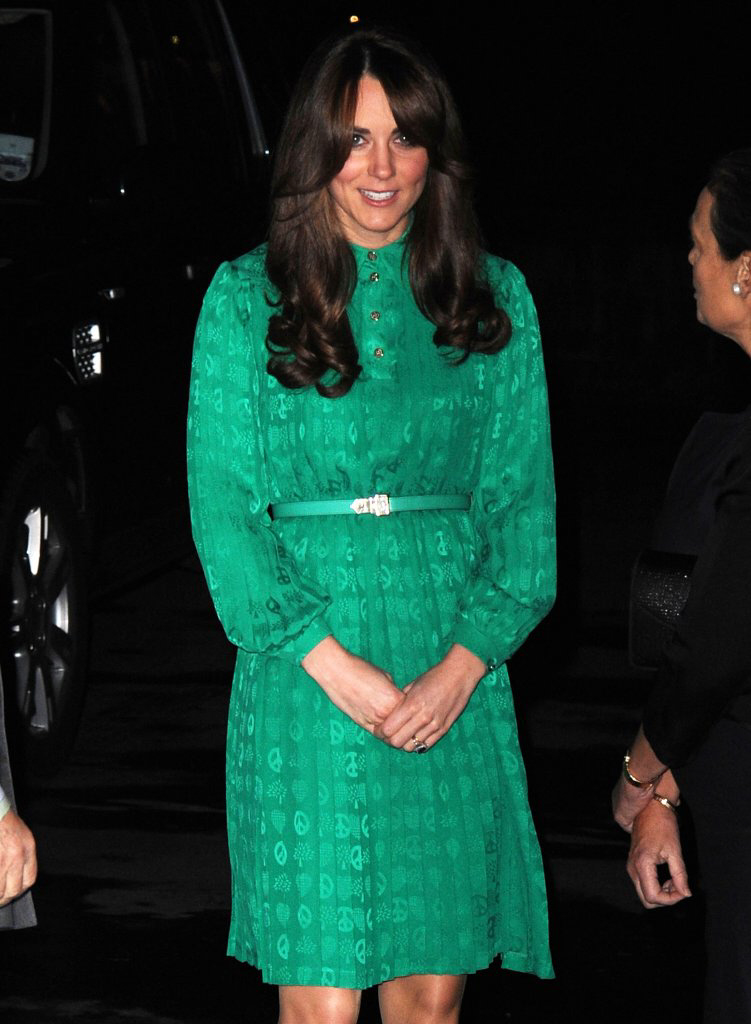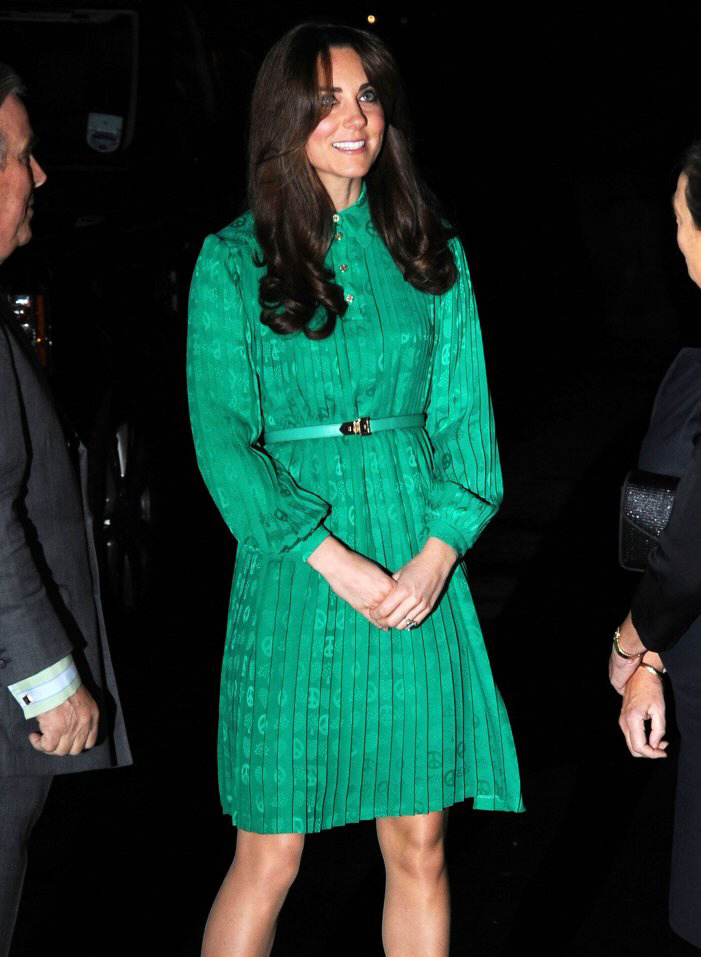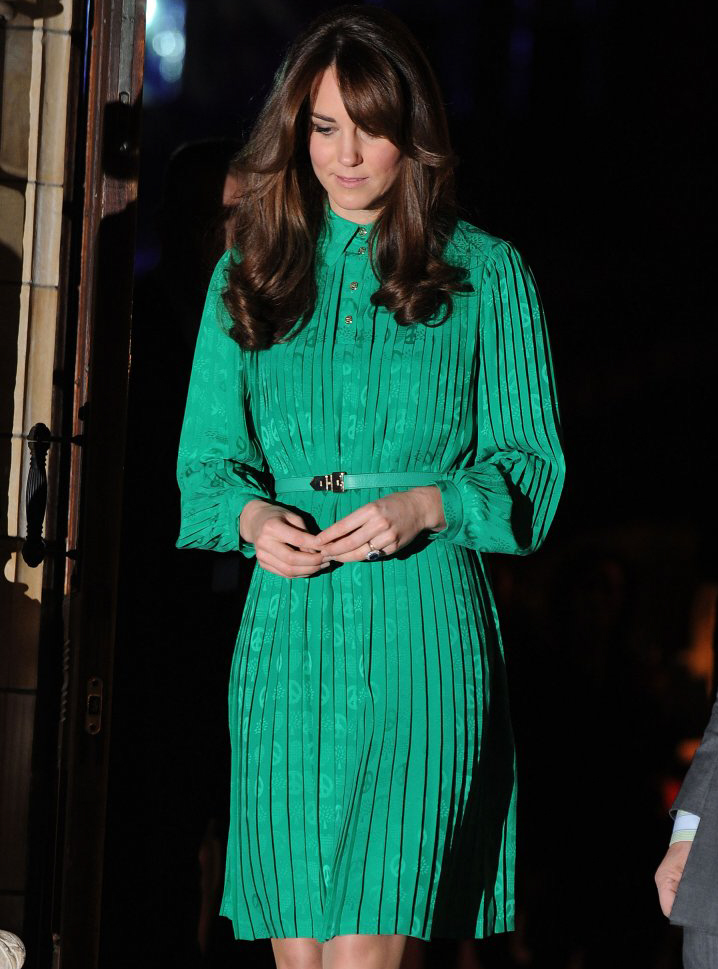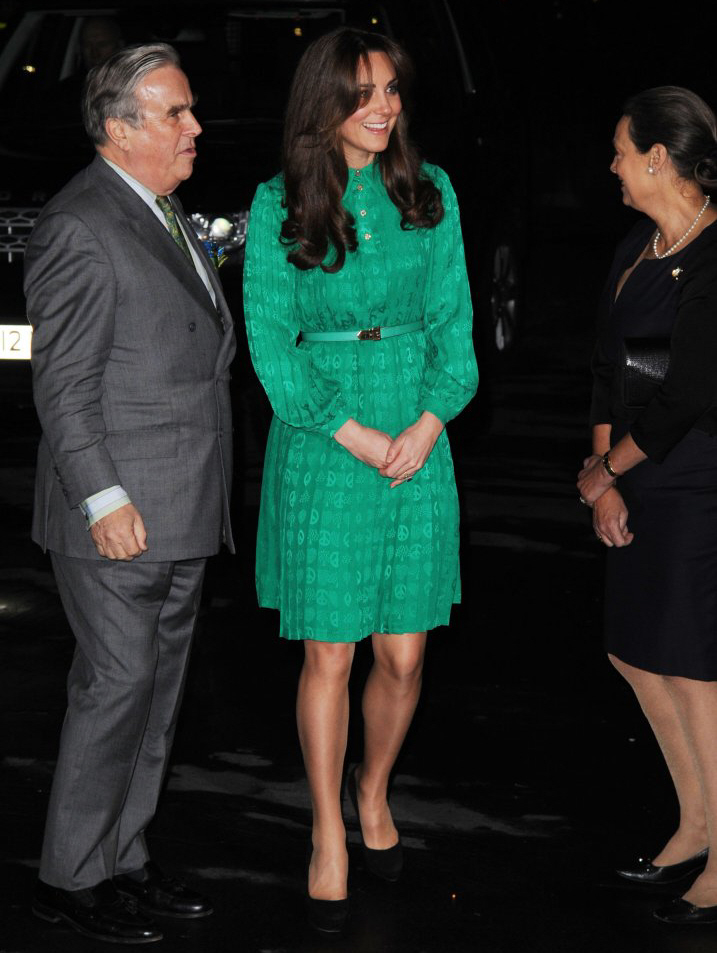 Photos courtesy of Fame/Flynet.