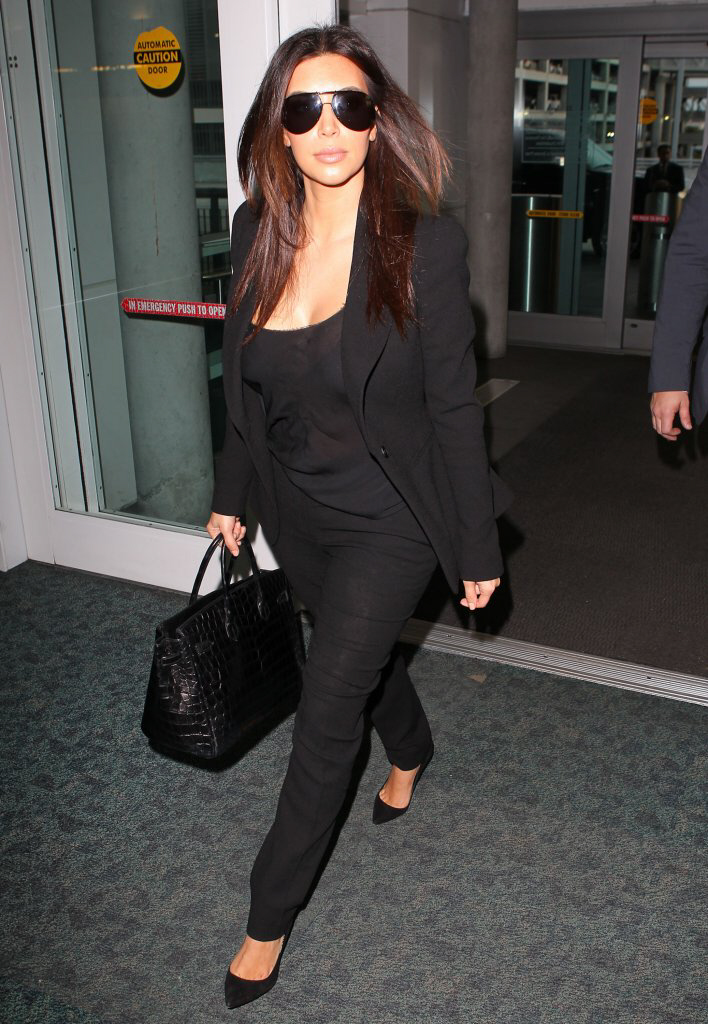 Here are some photos of Kim Kardashian departing from Fort Lauderdale airport two days ago, catching a flight to Kuwait. Kim is in the Middle East right now! You know why? She's promoting her milkshakes. Literally. She's doing photo ops and promotion for Millions of Milkshakes. I can only guess that the money is fantastic. Funnily enough, Kim wore this same sheer blouse when she arrived in Kuwait, and she even wore this outfit to meet the American ambassador to Kuwait. Because of course. She's all class!
Meanwhile, did you know that Kim and Kris Humphries are STILL married? True story. And Kim is super-pissed about it too. Her lawyer just released a bitchy statement about how long this is taking:
More than a year after divorce papers were filed, Kim Kardashian and Kris Humphries are still unhappily married in the eyes of the law. Now, Kardashian's lawyer says the reality star wants a trial ASAP to bring the ordeal to an end.

"Ms. Kardashian is now handcuffed to Kris Humphries," her A-list attorney Laura Wasser told an L.A. Superior Court judge Wednesday. "These delays are forcing her to be married. She wants to dissolve her marriage so she can move on with her life. I don't think [Kris] has a case, it's a fishing expedition."

Added Wasser to PEOPLE outside the courtroom: "We want a trial because that's the only way this will end. There was no fraud."

Humphries's attorneys have been gathering evidence to prove their claim the 72-day union was based on fraud, going so far as to depose Kardashian's mother, her wedding planner and even her current boyfriend Kanye West. Humphries, who is seeking an annulment (typically used to clear one's marital record, often for religious reasons), has claimed in documents that Kardashian "had no intent of being married" and that it was all "for the benefit of her TV show."

"All she has to do is agree to an annulment [based on fraud]," his attorney Marshall Waller said in court.

Waller expressed frustration that "third parties" involved in the case have been slow to surrender evidence, including those involved in the production of Kardashian's show.

"These are people who are hard to locate," Waller said, who added that private investigators are seeking out desired witnesses.

Asked outside the courtroom if a trial was inevitable, Humphries's attorney told PEOPLE, "Every case is capable of settling before trial."

The judge set a Feb. 15 hearing date to determine when a trial might begin.
I know many of you are on Team Basketball Humphries, but I just can't get on board. I think Humphries is an idiot, and I think his grudge against Kim is particularly immature. He's still pissed off that he came across like an idiot on the Kardashian show, and that Kim could dump him with such ease. Don't get me wrong, Kim's an idiot too, and she's totally at fault as well. But she's an idiot who wants to move on and put this whole mess to bed. Humphries just looks so petty and vindictive.
Oh, and apparently Kris's lawyer deposed Kanye West too. That must have been awesome. Ten bucks says 'Ye lied under oath about when his sexual relationship with Kim began.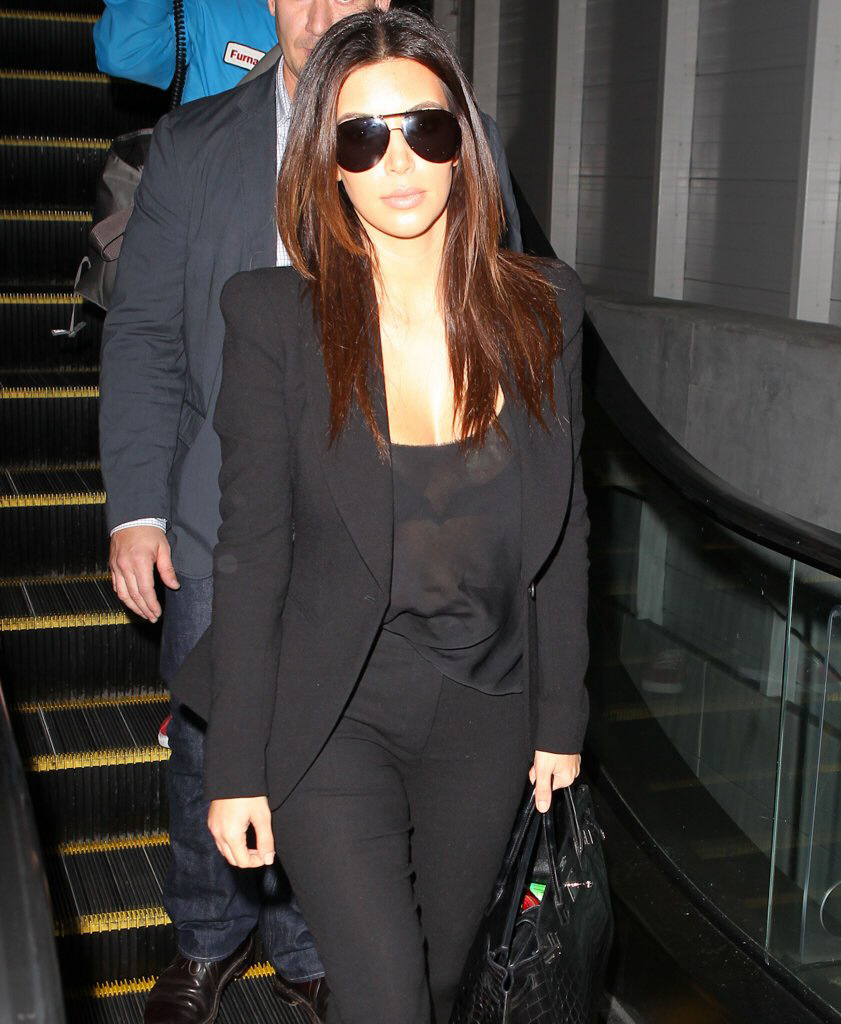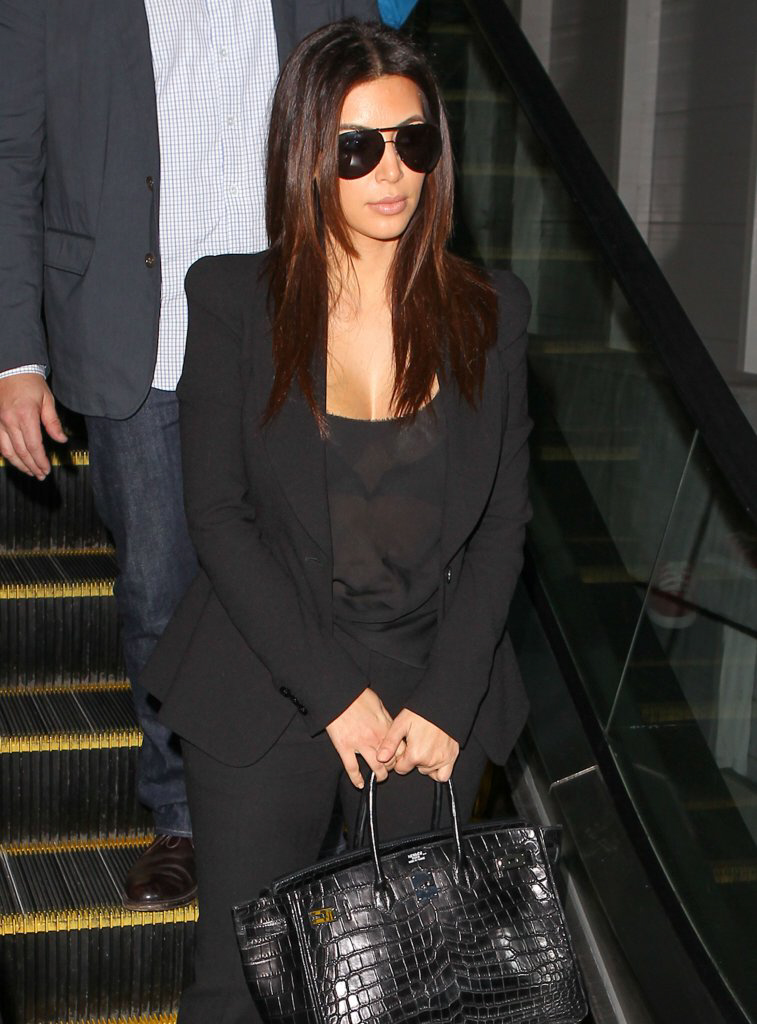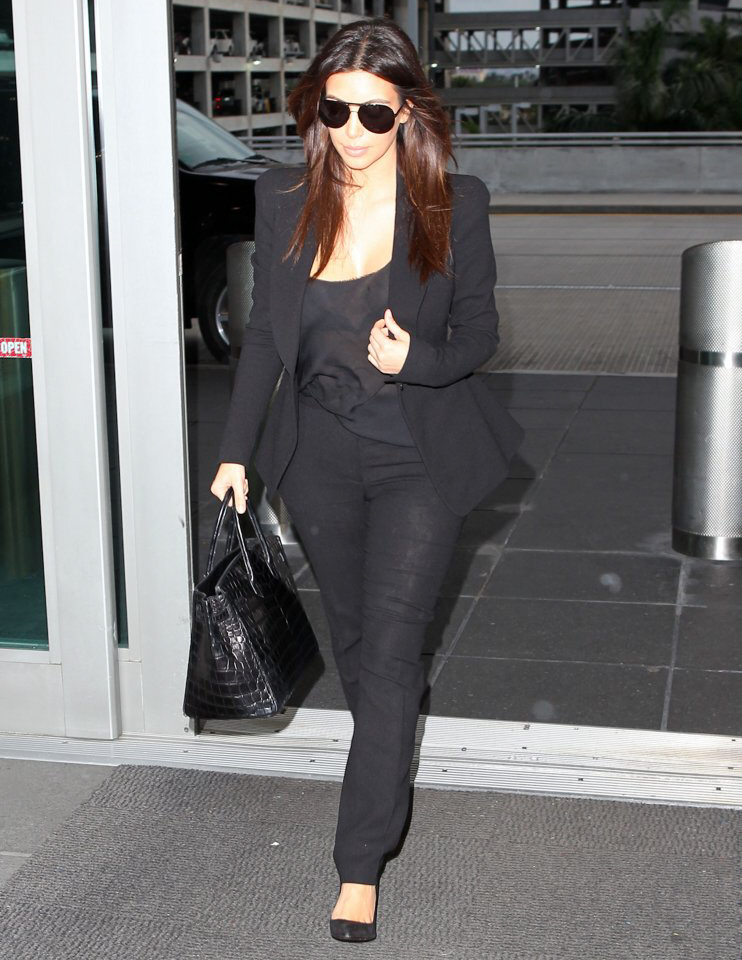 Photos courtesy of Fame/Flynet.