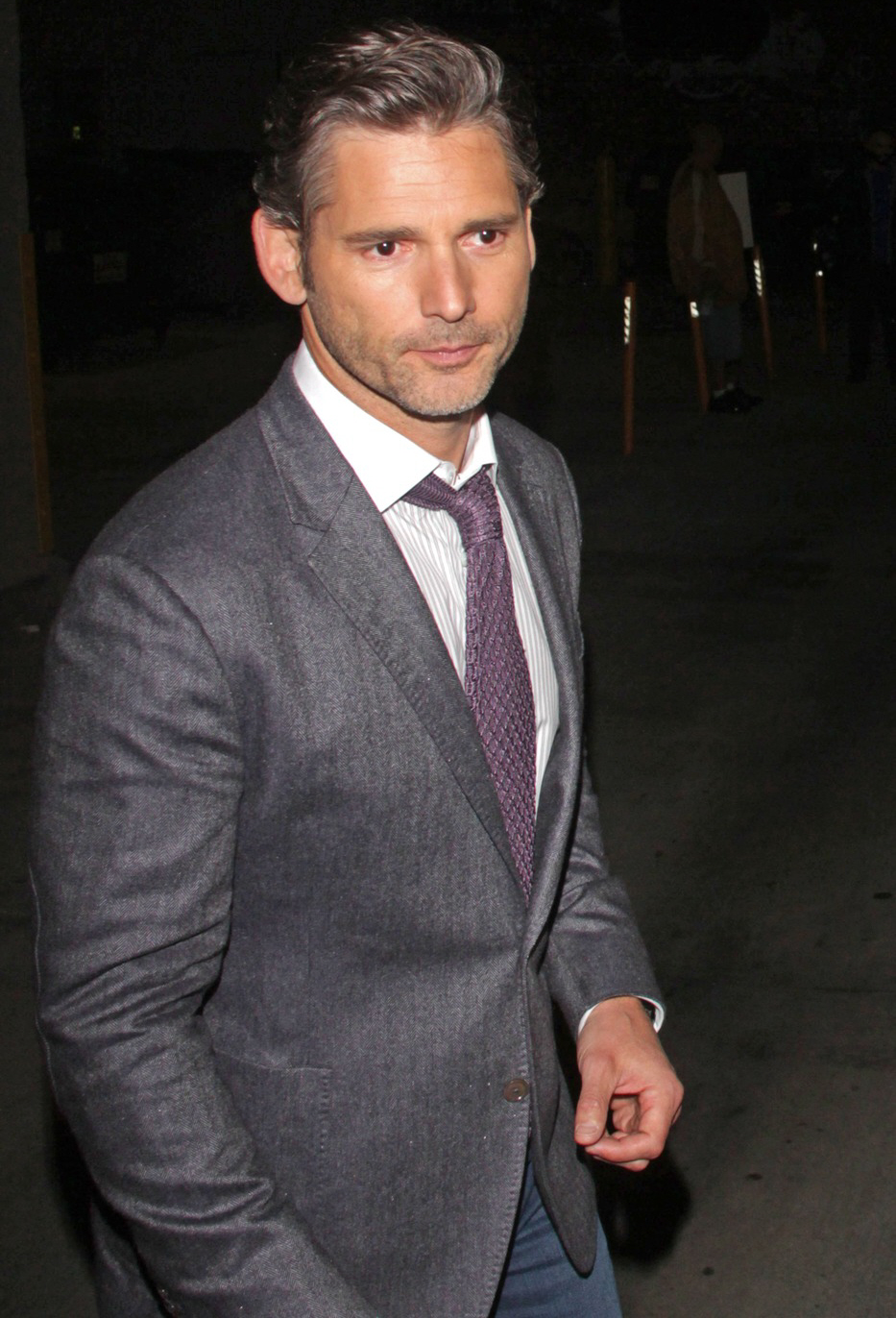 Sigh. All I want for Christmas is Eric Bana. These are some lovely new pics of Eric Bana in Hollywood last night – apparently, he was leaving a TV studio (?) and he stopped to greet some fans and sign some autographs, because he's a total pro. And he's hot. Like, smoking hot. Eric Bana is a slow boil. He simmers for years and years, consistently delivering the hotness again and again until your biscuit is ON FIRE. How sexy is the salt-and-pepper at his temples? GAH.
That's literally all there is to say about Eric these days. I don't know what he was doing at a TV studio… let me look it up… oh, he's got a movie coming out in limited release in December. It's called Deadfall, and I've never heard of it before now. Let's see if I can find the trailer…
Holy sh-t. That looks… good? I mean, I'm bothered by both Eric and Olivia Wilde's accent work, but otherwise, it looks like a solid suspense/drama. Eric is already creeping me out! I find Olivia pretty useless in most films, but maybe she would be a bit more interesting up against Eric and Charlie Hunnam (whom I didn't even recognize because he's a shapeshifter). At the very least, there's probably some decent Hunnam sex scenes. Huzzah!
Anyway, back to Eric and how f—king hot he is. For me, he's like Clive Owen… an accented, dark-haired man who is effectively Dong Kryptonite. BANA 4 EVA. I would hit it like a house on fire.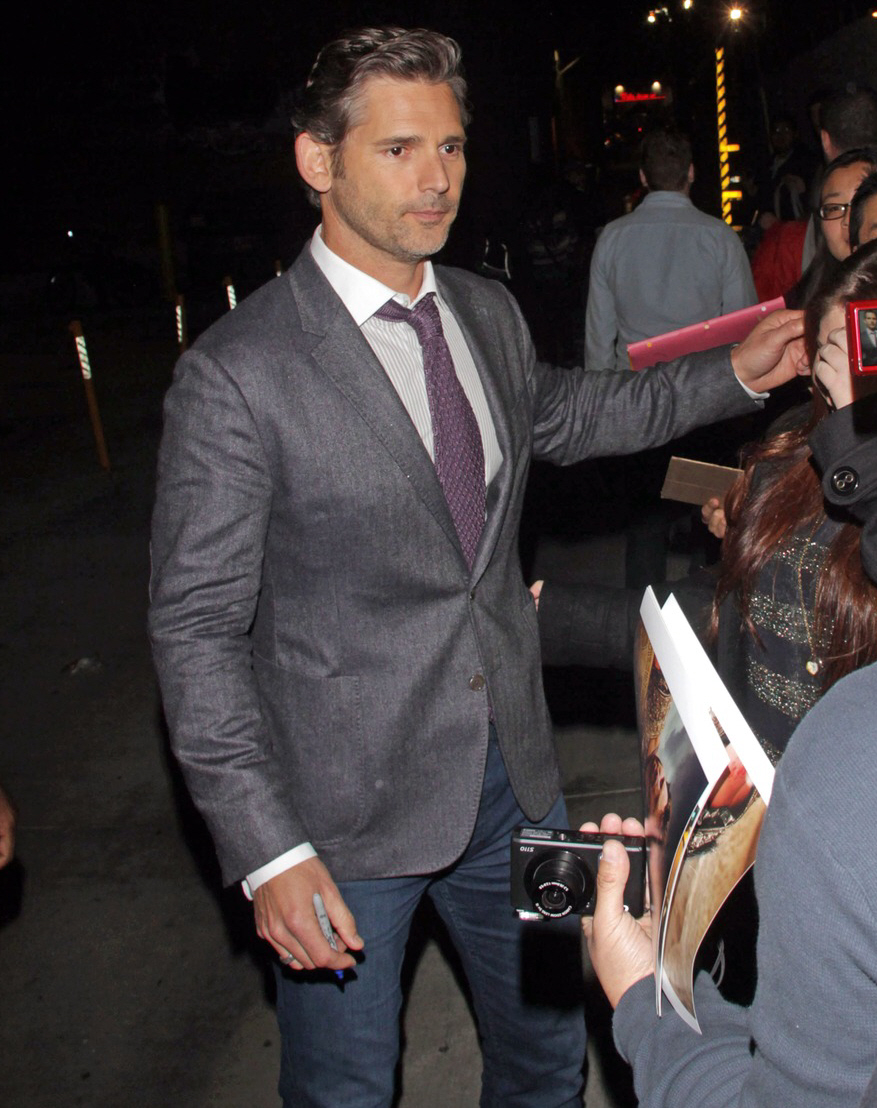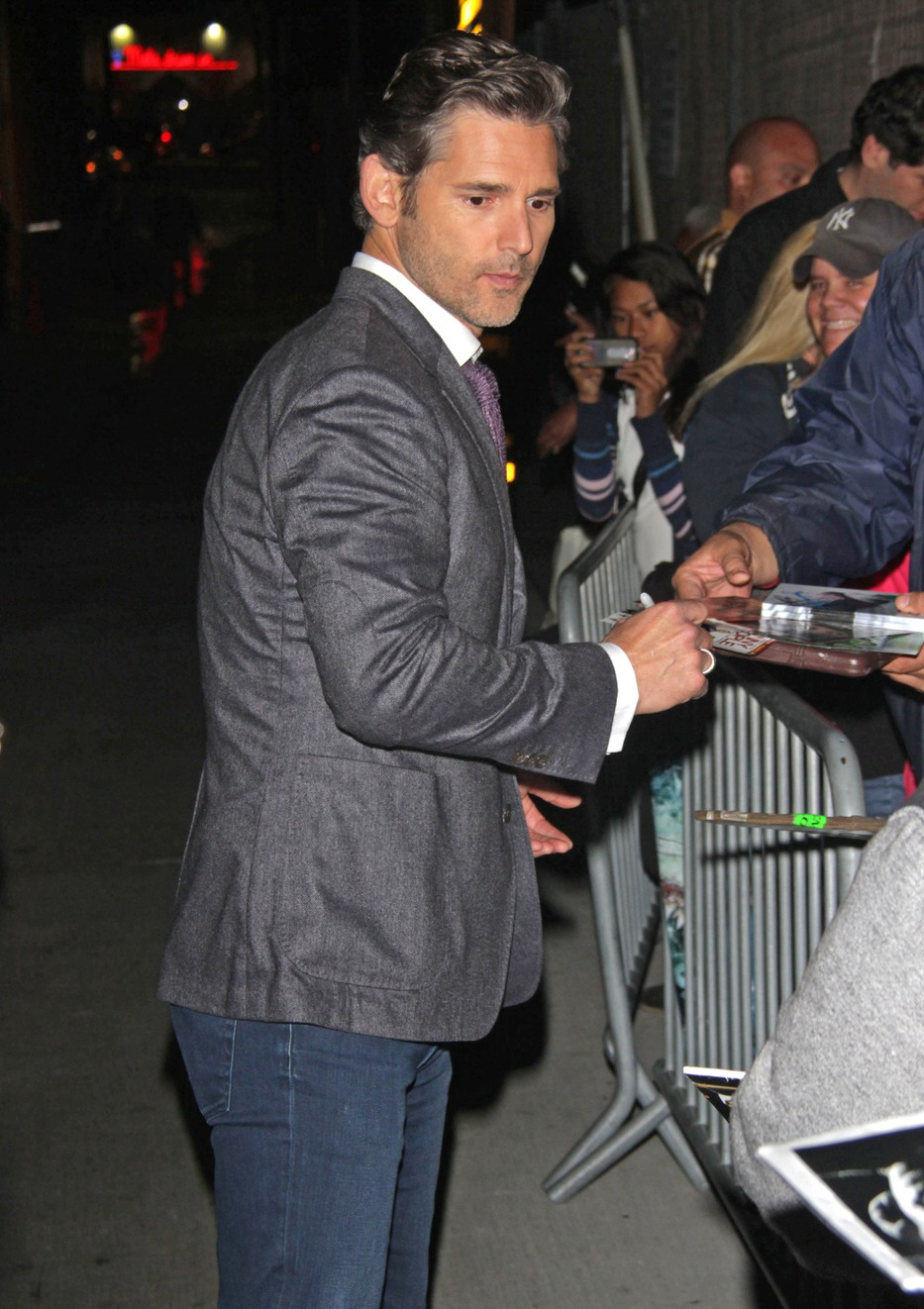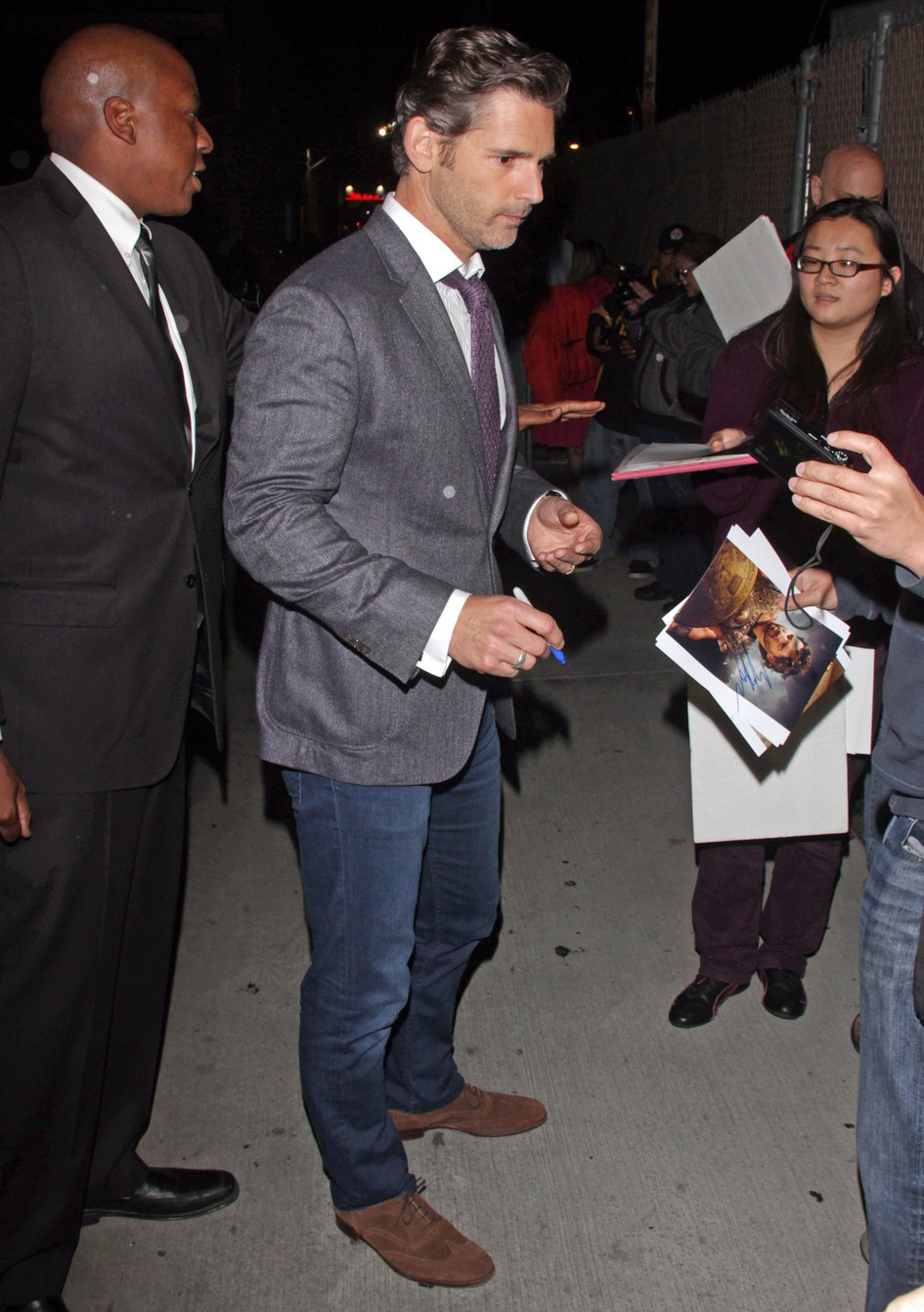 Photos courtesy of Pacific Coast News.