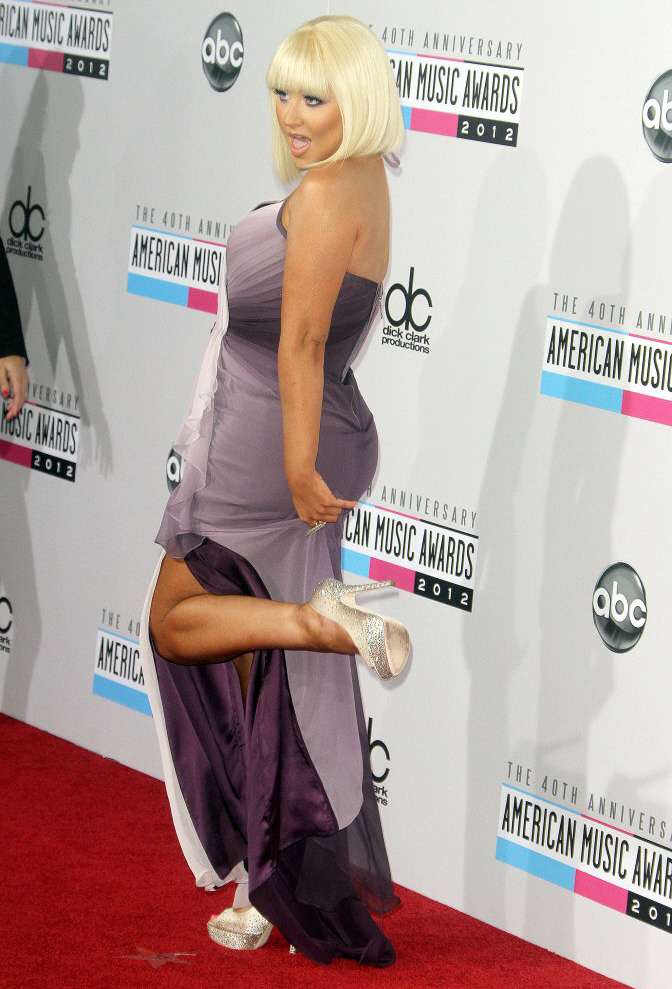 When we saw those photos of Christina Aguilera at the American Music Awards a few weeks ago, several things became increasingly clear: one, Christina does not go for "quality" with her wigs or weaves, because that sh-t looks like discount Barbie hair. Two, Christina couldn't find a flattering dress if you paid her a billion dollars. Three, Christina has gained weight. I'm trying not to be body-shaming about it, but it is an empirical fact: Christina has gained weight. She admits as much herself, although she talks about her weight gain not in terms of "I eat horribly and drink like sailor" but more of "I gained weight, girl power!" Still, it was kind of odd to see her weight gain at the AMAs, because from the waist up, she looked like the same Christina we had been covering for months, and from the waist down, it was like "OMG BADONKADONK." So what caused this assy surge? (Gross.) Star Mag has some theories!
Binge-drinking and emotional eating may be to blame for turning Christina Aguilera into a plus-sized woman in recent months. But far from worrying about her increasing size, Christina has seemingly embraced it, constantly telling interviewers how much she loves her body – and her booty in particular.

Aguilera may be changing her tune however. On November 18, at the American Music Awards, she wore a form-fitting Pamella Roland gown that showed off a new, bizarrely perky bubble butt (like Kim Kardashian) and experts are now speculating that she's recently spent some quality time with a plastic surgeon.

"It could be likely that she has had liposuction to the waist and fat injection to the buttocks," says Beverly Hills plastic surgeon Dr. Garo Kassabian. "This would create a more shapely rear and a thinner waist for a sexier silhouette."

Insiders say that Christina could have also been sporting foam or silicone "butt pads" under her dress.
[From Star Magazine, print edition]
The "butt pads" idea is enchanting me. I believe (strongly believe) that Pippa Middleton's famous ass was made of lies during the royal wedding, and I wrongly assumed that the only women who would go for butt pads would have similar, Pippa-esque body types. But what if Christina, in the midst of a whirlwind, two-year bender of Scotch and Doritos, was like, "Yeah, I want my ass to look BIGGER"? It feels like something she would totally do. And it's less of an ordeal that getting lipo and having the fat injected into your butt. Right?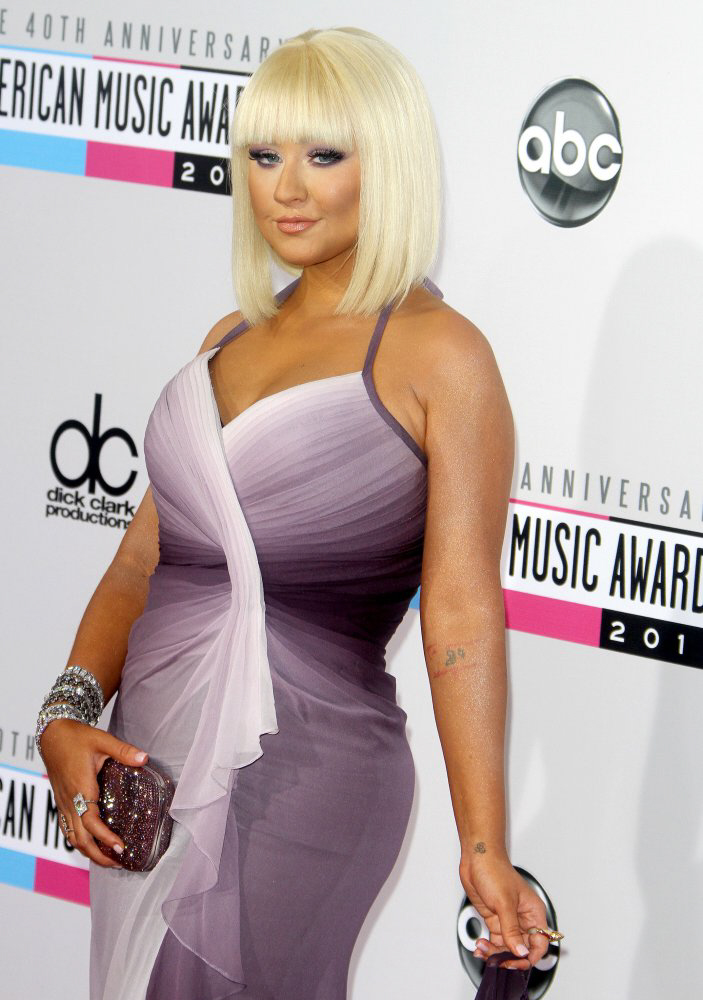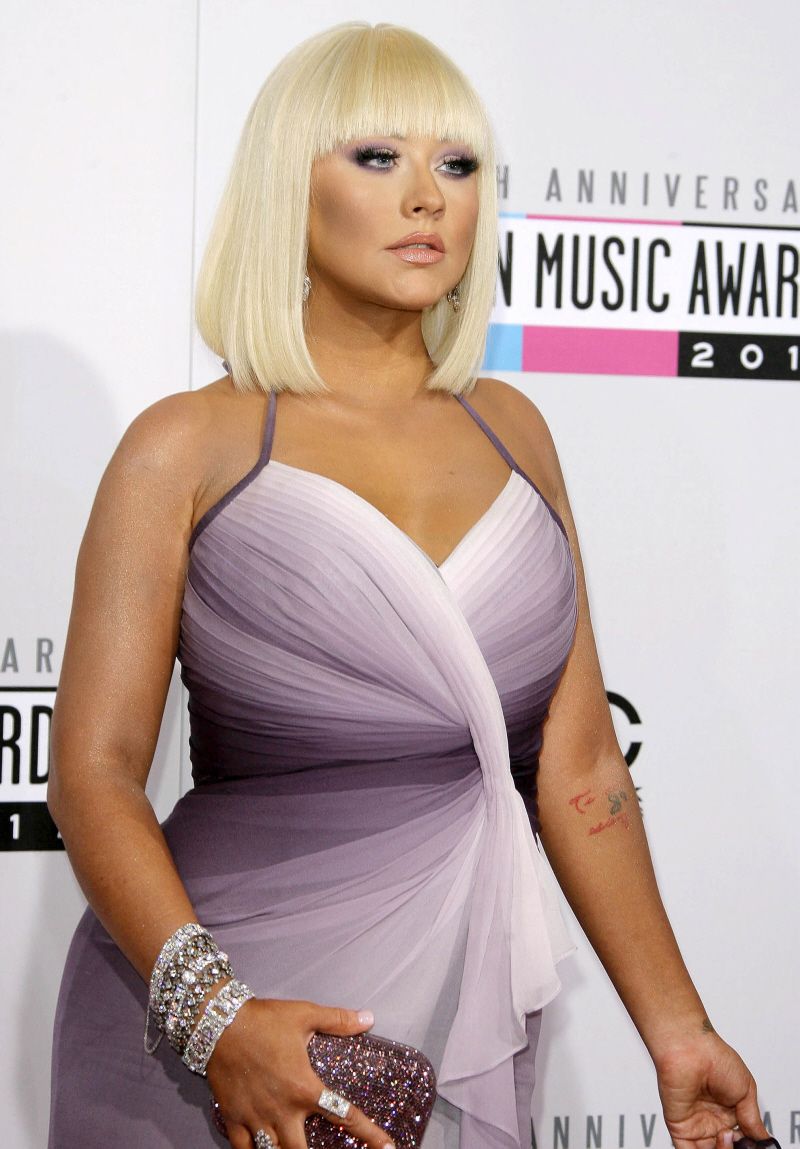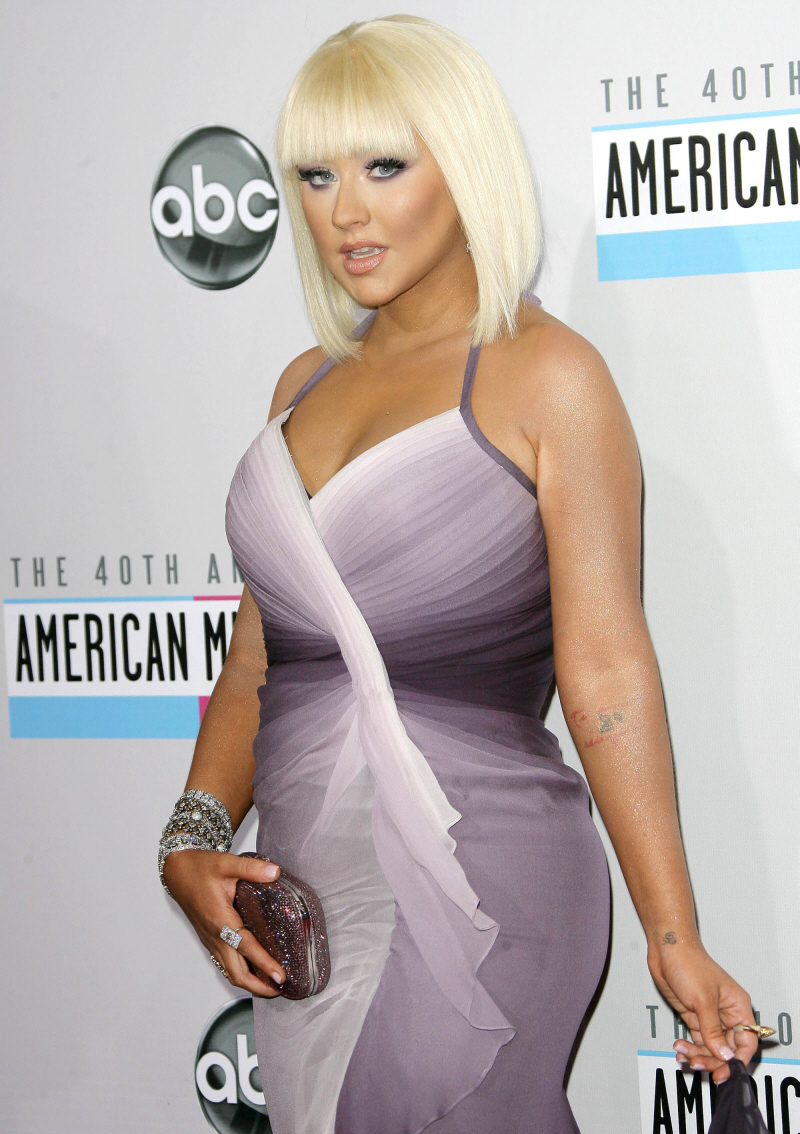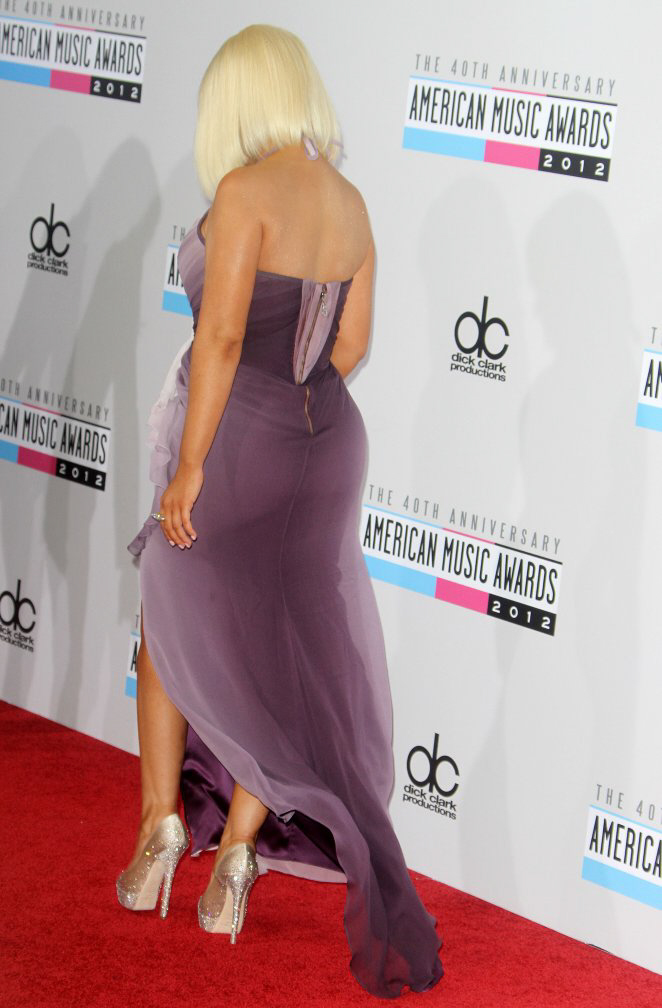 Photos courtesy of Fame/Flynet.