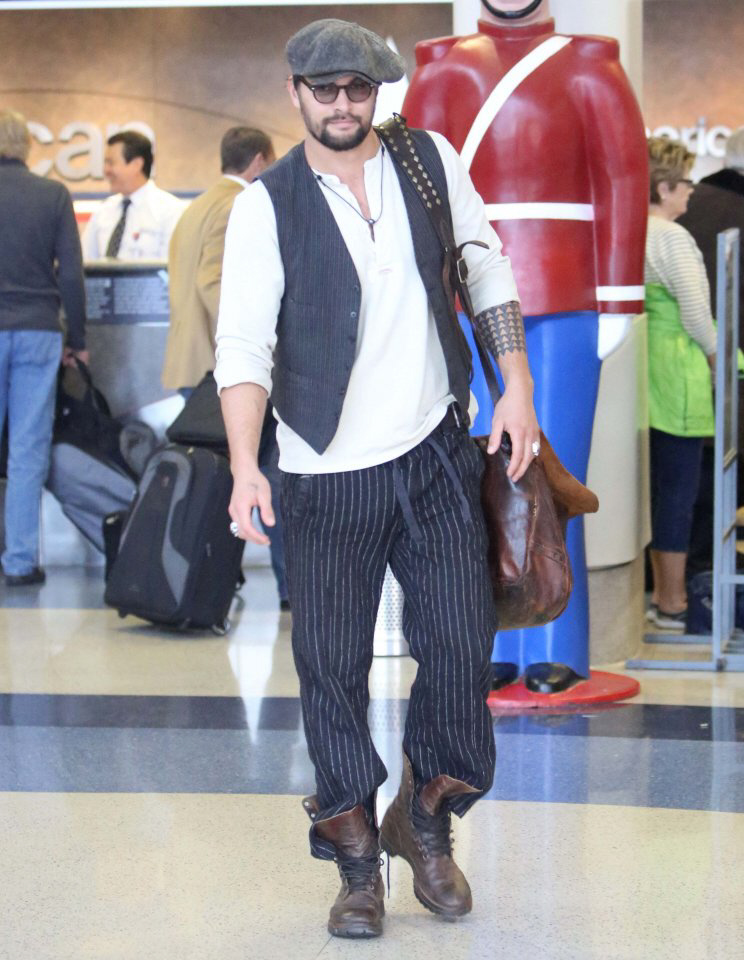 These are some new photos of Jason Momoa at LAX over the weekend. They aren't groundbreaking or dong-tastic or anything, I just thought it was notable. We haven't had a lot of new Jason Momoa photos this year – I was going through our archives and the various photo agencies, and it really seemed like Momoa dropped off of the face of the earth for most of the year. Which is sad because 2011 was full of Momoa sightings, and he got a ton of press too. 2011 was when he really broke out in a big way with the first season of Game of Thrones and then the Conan the Barbarian remake (which flopped).
Next year should be better for Jason, but only marginally. He's got three films coming out in 2013, but they all look like budget action movies. One of them is even with Sylvester Stallone, so… yeah. It's sad to me that his career failed to really take off in a big way after Thrones and Conan. While I don't think he's, like, the next Ryan Gosling or something, Momoa should have a bigger career. He should be in more movies, and he should do more TV I think.
Should I say anything about his clothes? He looks like an oversized hipster. I get the feeling that he's just super-relaxed about everything, but I would love to see him wear better clothes and get pap'd more often. Yes, ladies, I would still hit it. So help me, I would hit it so hard.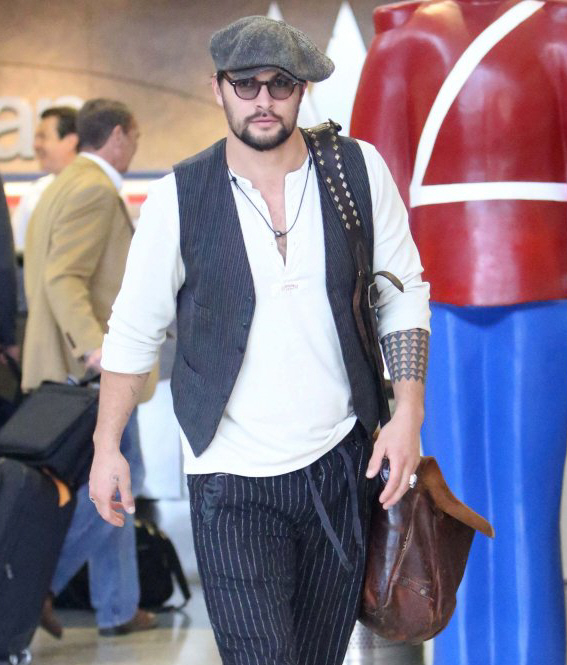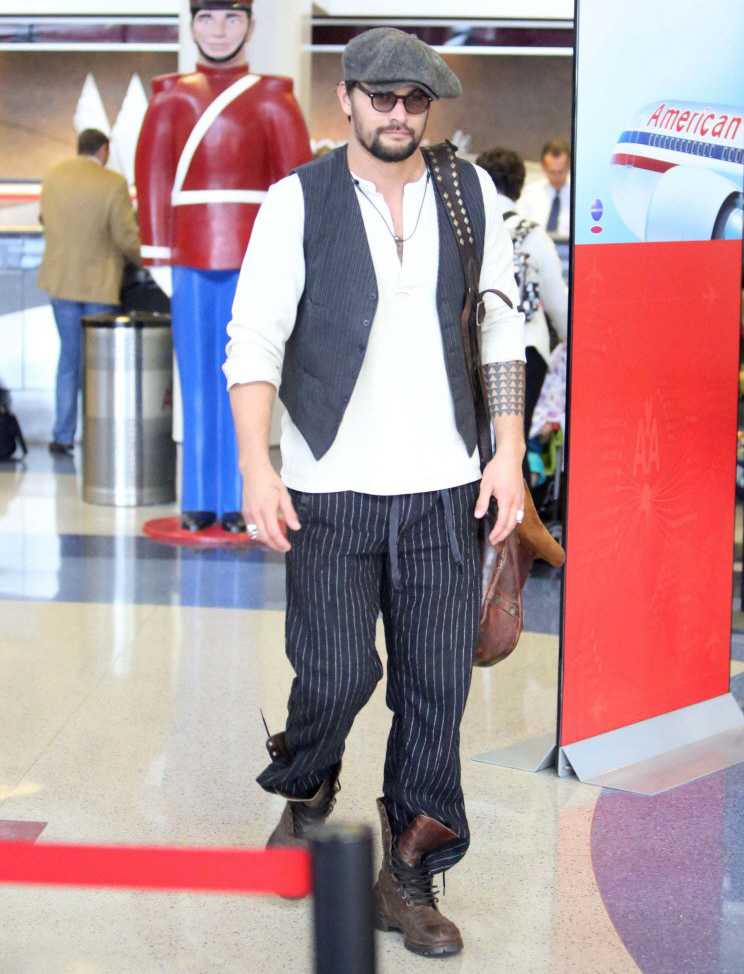 Photos courtesy of Fame/Flynet.