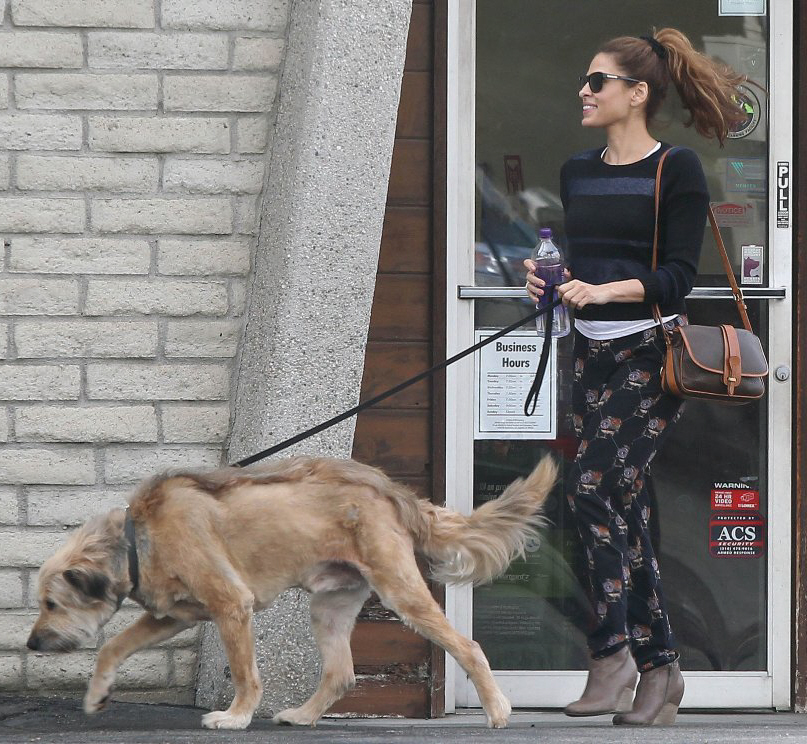 Here are some photos of Eva Mendes out and about with Ryan Gosling's poor, Mohawk'd dog George on Saturday. According to Fame/Flynet, Eva took George to a Westwood animal hospital for a check up. I just have to say… my dog isn't nearly as well-behaved as poor George. When exiting the vet's office, my dog acts like he was just released from prison, and he wants to investigate EVERYTHING. He goes around sniffing everything, marking his territory like a gangster, and he suddenly has an overabundance of energy. Of course, my dog probably wouldn't let me give him a Mohawk either. So… George is mostly a good dog. And it's nice to know that Eva has access to leashes, considering she seems to half-choke HER dog when she takes him out.
Eva and Ryan are still together, obviously. Ryan is in LA right now too – he and Eva were spotted out separately on Thursday, spending time with friends. Days earlier, however, they were in Brooklyn and that's where they chanced upon a newborn baby and Ryan turned on the baby-making charm:
On Nov. 26, Eva and Ryan were spotted on a flirty date at Pies N' Thighs restaurant in Brooklyn — and fawning over the owner's two-week baby girl!

Ryan "held the baby and patted him while talking with pals," an onlooker told Life & Style magazine.

"He was a natural! He and Eva took turns holding the little one," the source added. "It was so sweet to watch!"

Even if Eva and Ryan aren't having any of their own kids any time soon, it sounds like they'll be amazing parents! Just one more reason Ryan could be the most perfect man alive.
I don't doubt that Ryan would be a good father. I do have my doubts about Eva, but we'll see. And I am thinking that if Eva is ever going to try to get pregnant, it will be with Ryan and it will be soon, if not right now. Yeah… I don't really get it either. They still seem like such an odd couple to me. But maybe it works for them. Sorry, Hey Girls.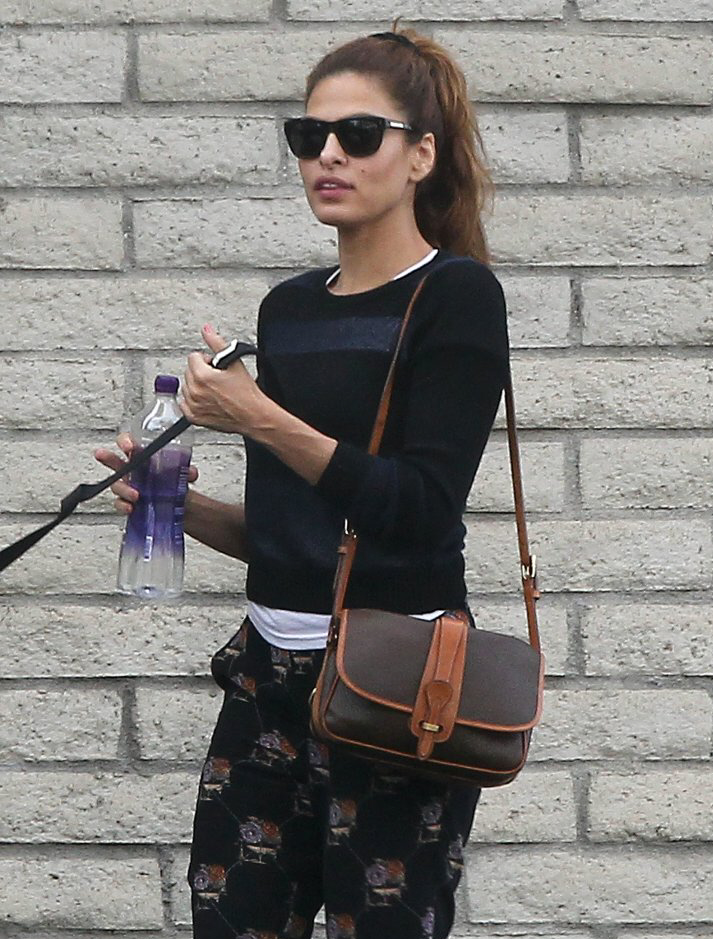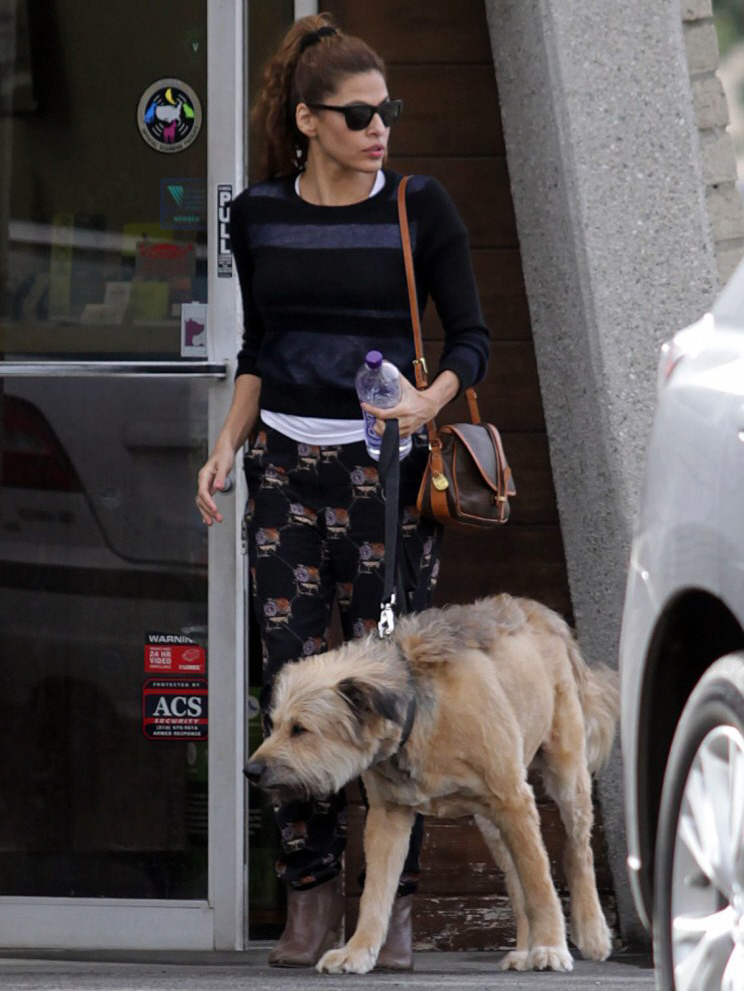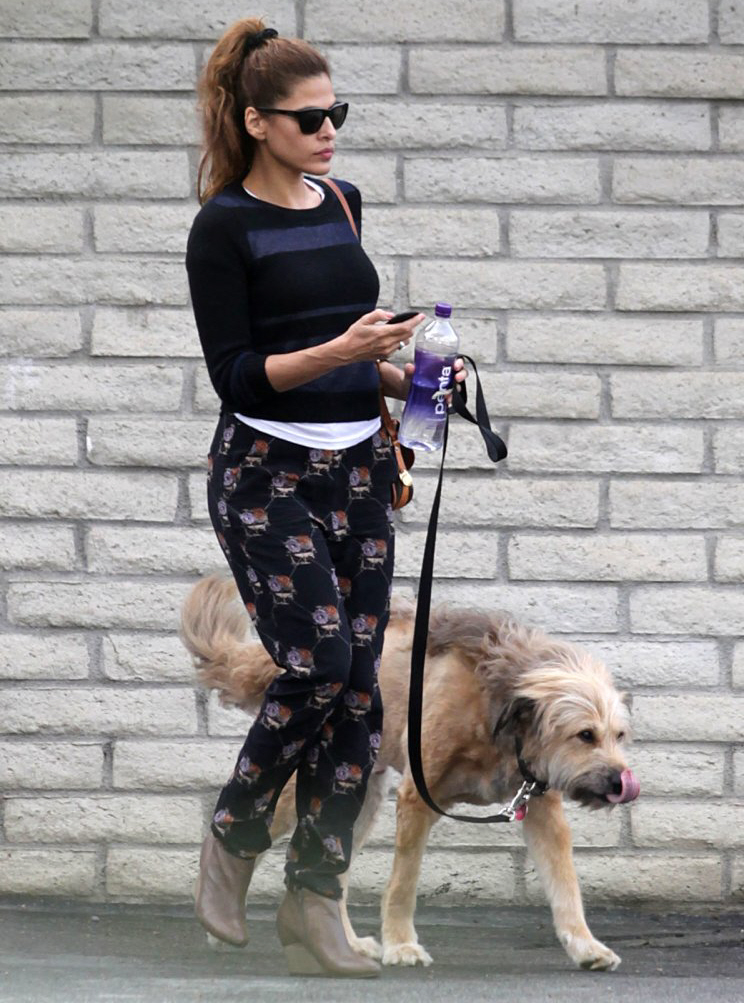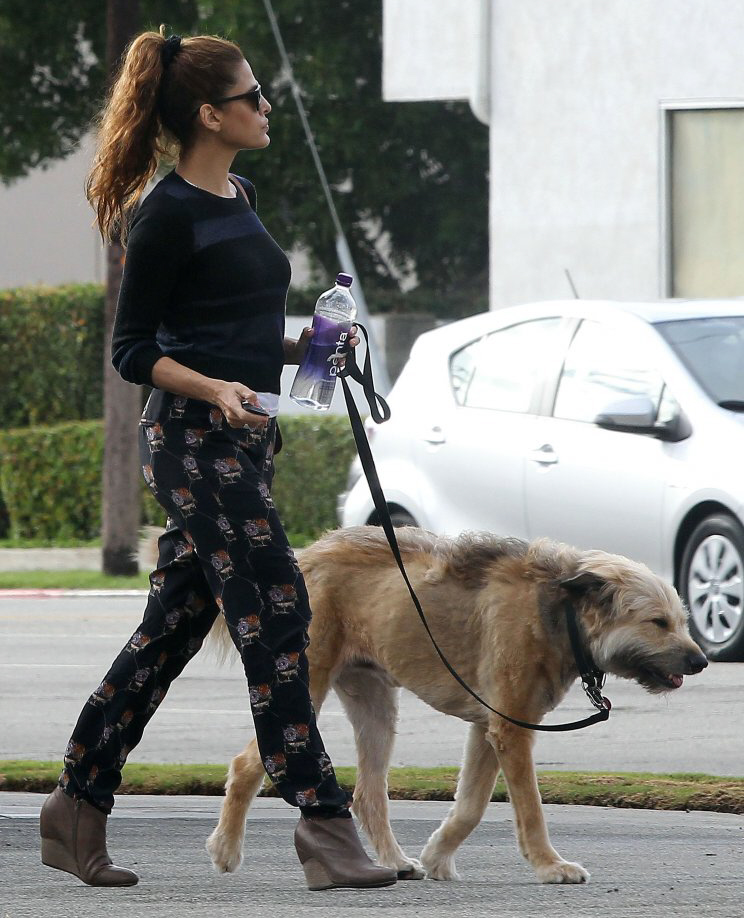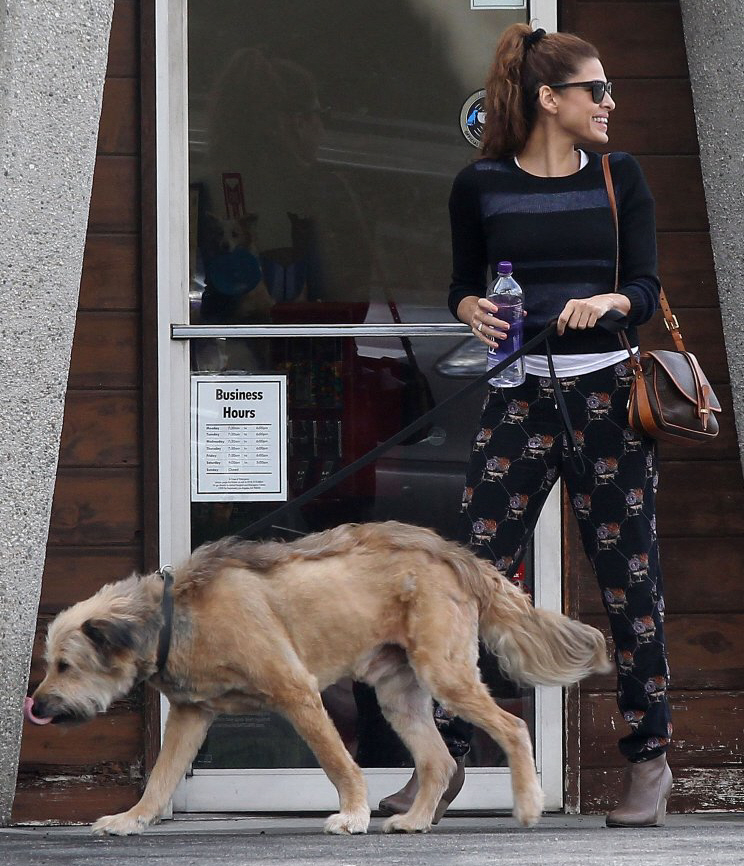 Photos courtesy of Fame/Flynet.