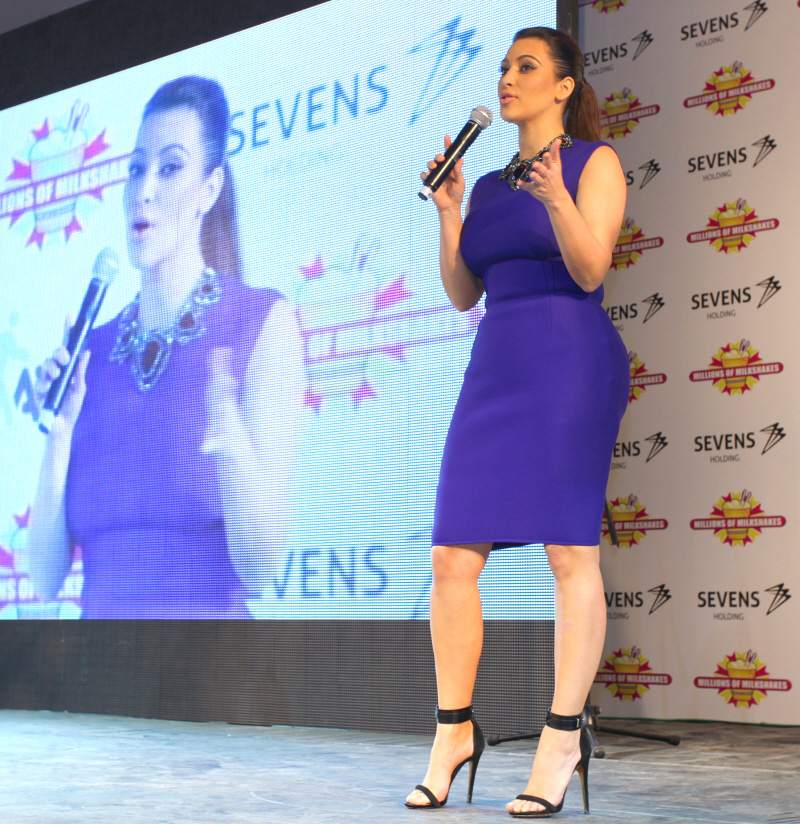 Here are some photos of Kim Kardashian in Bahrain over the weekend. She stopped in Bahrain after her promotional trip to Kuwait, and she opened up a Millions of Milkshakes in Manama, Bahrain as well. Did you know Manama is the capital of Bahrain? I didn't know that. So, thank you, Kim Kardashian. I learned something new today.
Shall we discuss this outfit? Much like her outfit in Kuwait, I think this is inappropriate for a (primarily) Muslim country, and once again, while I am no Middle East expert, my impression is that Bahrain is more conservative than Kuwait. While Kim could "get away" with wearing a cut-out dress in Kuwait, she needed to go more conservative for Bahrain. I'm not saying she should have worn a hijab! But maybe she shouldn't have worn a too-tight dress that makes her tits into a shelf. I do have to say, though… I wonder if that necklace is real? I wonder if some sheik gave her that as a "gift"?
Before Kim even got to Bahrain, their Parliament was trying to ban that ass. The ban didn't go through, so upon Kim's arrival in-country, the hardliners started a riot. That ass started a RIOT.
Hardline Islamic protesters rioted over Kim Kardashian being in their country of Bahrain on Saturday. Riot police fired tear gas into the crowd, putting down protesters holding signs that said "Kim Not Welcome," some in Arabic and others in English.

The Keeping Up with the Kardashians star is in Bahrain for the opening of a Millions of Milkshakes store near the capital city of Manama and had staged photo ops with many smiling locals.

As RadarOnline.com reported, Kim was in Kuwait on Wednesday for another store launch.

Her visit there was equally controversial.

"Her values clash with our traditions as a religiously committed people," Mohammad Al Tabtabai, a Kuwaiti preacher, told the Gulf News. "Her visit could help spread vice among our youth."
I should mention that the dude who owns the Millions of Milkshakes franchise in Bahrain claims that there no protests – you have to go and read CNN's report on the controversy because it is HILARIOUS. CNN is trying to be all proper and nail down what really happened and then halfway through they're like, "Oh, by the way, Kim Kardashian has a sex tape."
And finally, you should go here to see a really awful photo of Kim's cold sore. GROSS.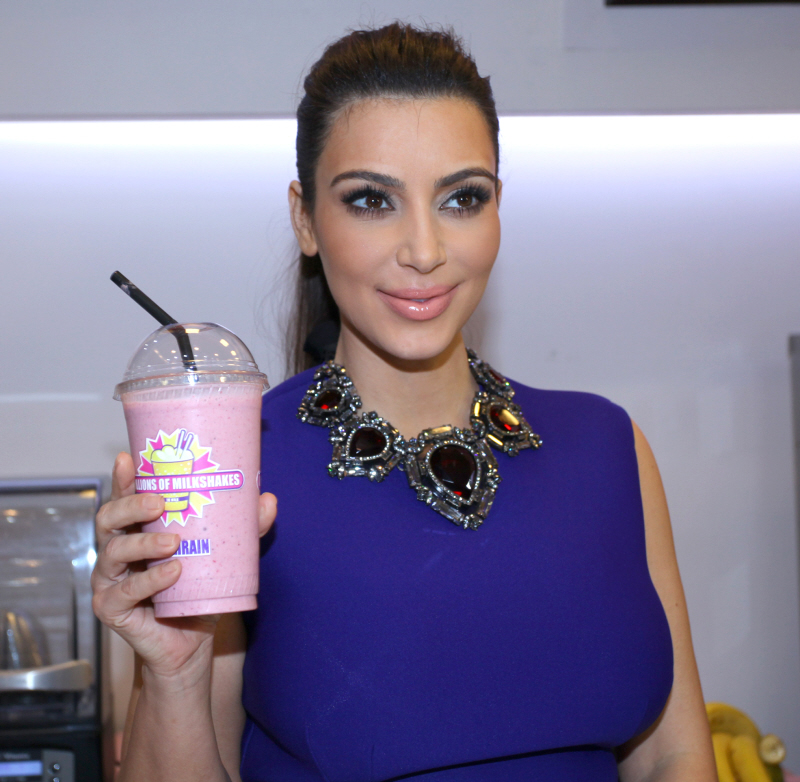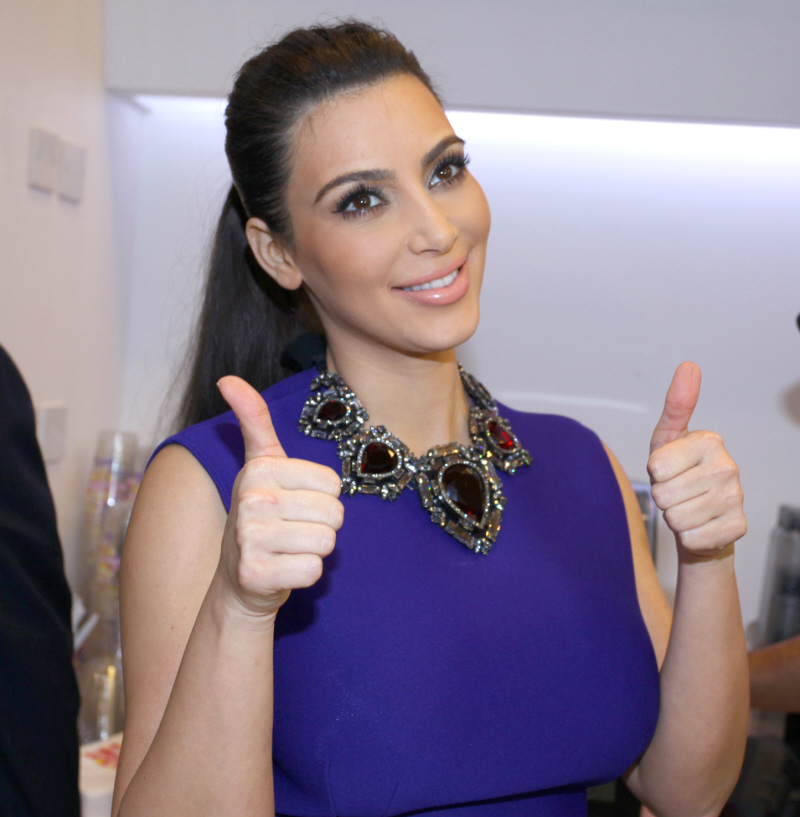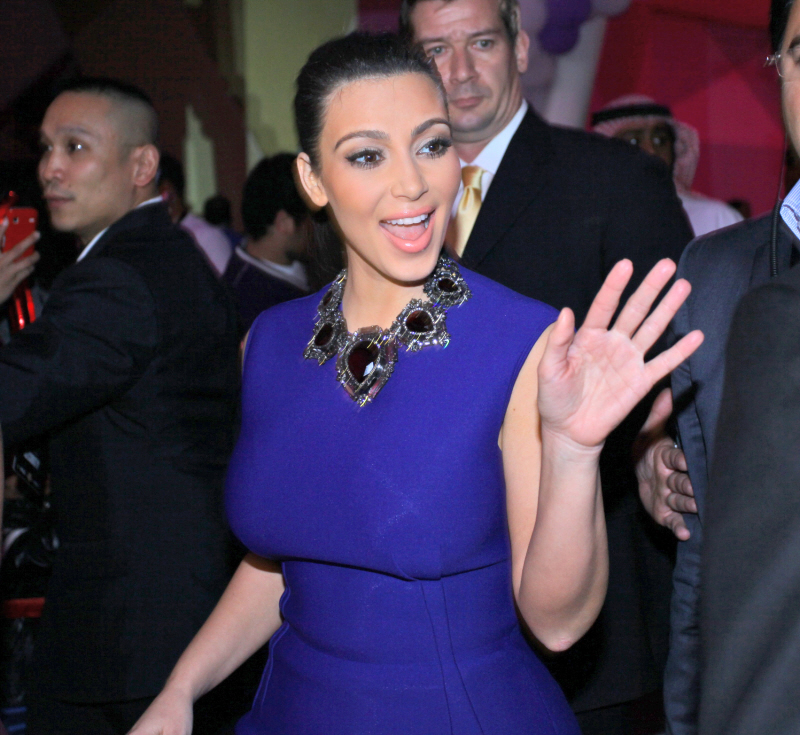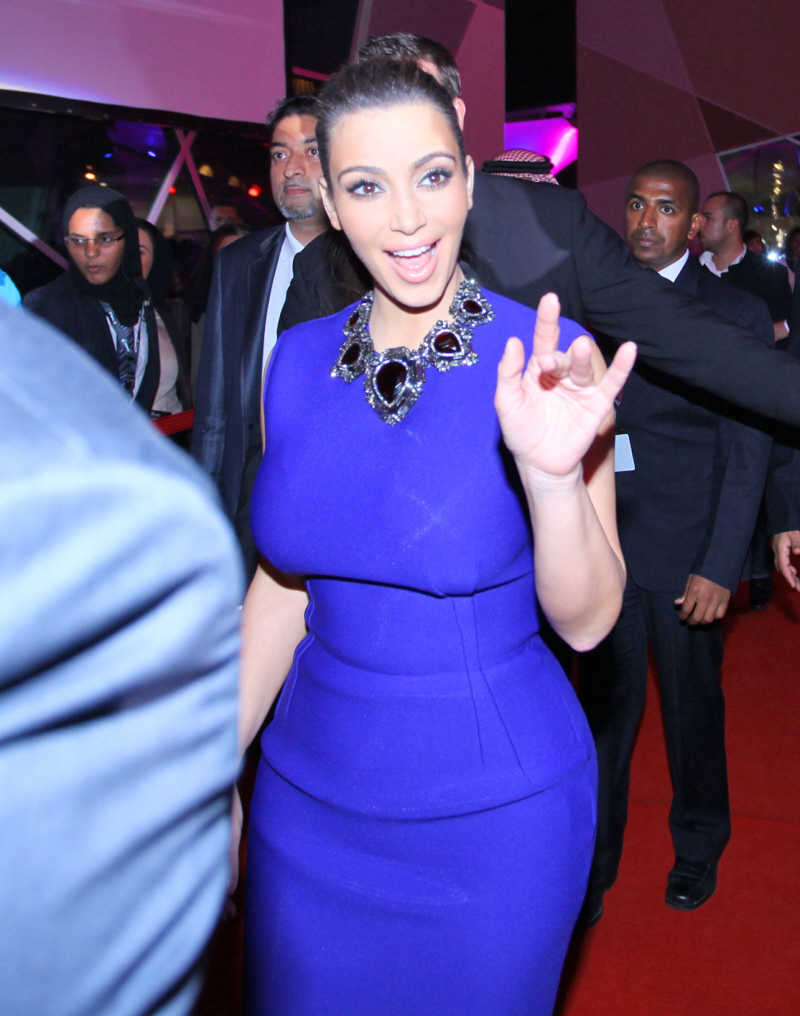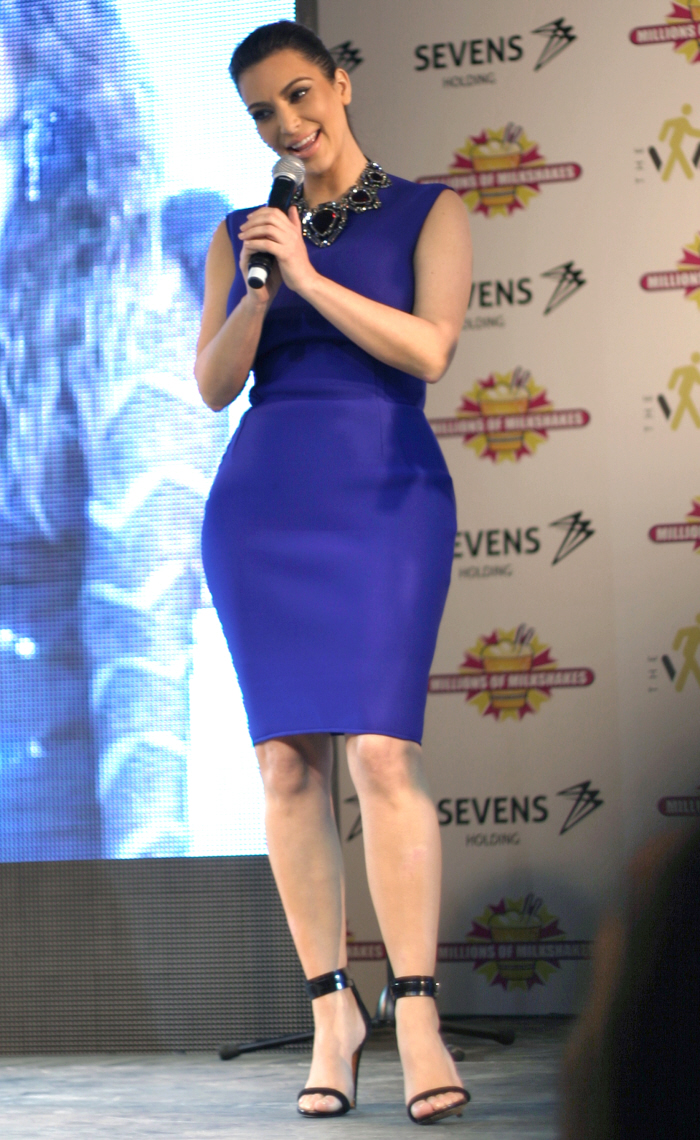 Photos courtesy of WENN.